Canned jackfruit is the star of this delicious and easy Jackfruit Curry. Pair this quick, nutritious, plant-based jackfruit curry with some roti and rice for a tasty and quick meal option.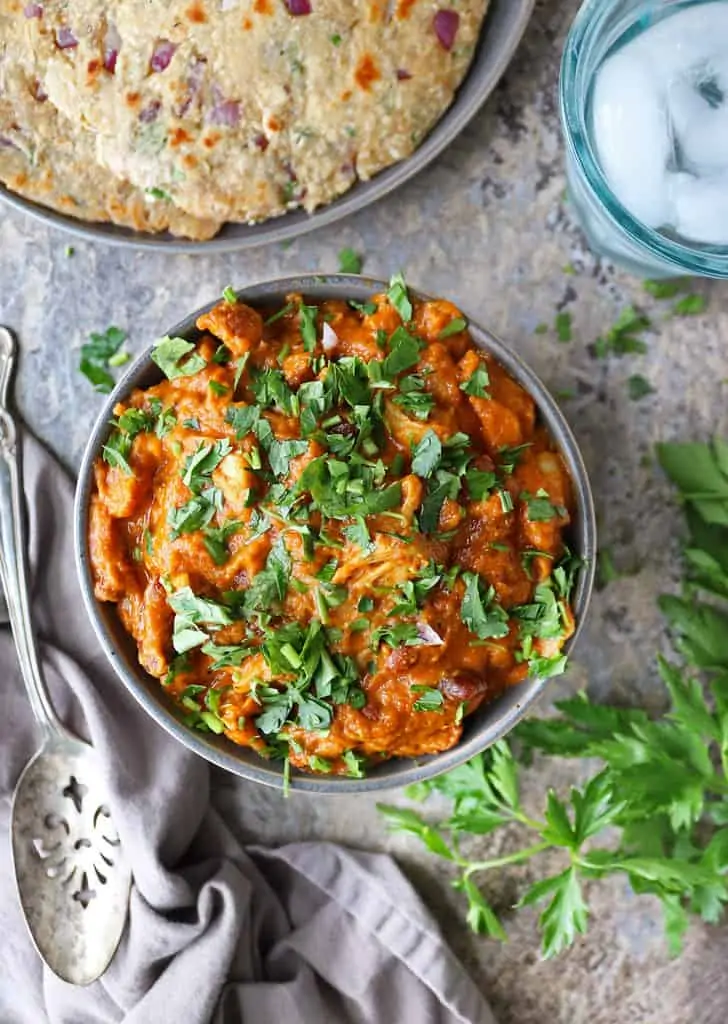 *This post was first published on June 18th, 2020. It has been updated and is being republished today.
Canned jackfruit is often used to mimic pork in vegan barbeque dishes. But, I love using it in curries like this.

Suspended in a deliciously thick and spiced tomato sauce, I love the taste and texture of canned jackfruit in a dish like this.

As with most of the curries you will find here, this is an easy one. You should be able to find all the ingredients for it at your local grocery store or Amazon, if you prefer.
And, as with most of the other curries on here – this jackfruit curry is quite versatile. If you don't want to use jackfruit and sub in another veggie or meat, go ahead. If you'd like to leave the beans out, that's perfectly fine as well.
What are the ingredients to make this jackfruit curry?
You need the following 12 ingredients:
yellow onion
garlic
fresh ginger
tomato paste
coriander
cumin
smoked paprika
turmeric
can kidney beans
can fire roasted tomatoes
can jackfruit)
water
And, parsley or cilantro and chili flakes to garnish (optional).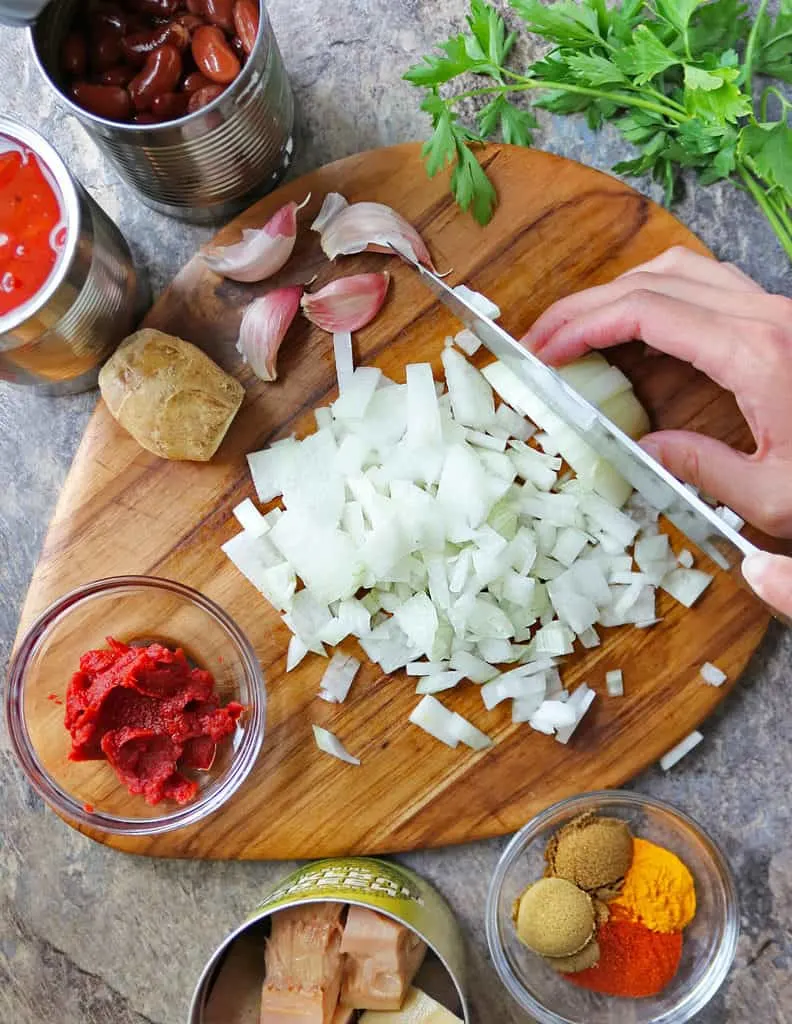 For the past couple of weeks, I've been wrestling with some inner turmoil. At first, I tried to ignore it, hoping it would go away. But it kept on eating at me.

Well, yesterday I had had enough. I was so tired. I was done. Yesterday I gave up the fight.
And I gotta say, y'all, it's EXHAUSTING trying to fight a vicious craving for chocolate cake!

I tried to use the fact that I was on a baking slump to talk myself out of the craving. But yesterday I saw this chocolate cake tower on Instagram and I was done!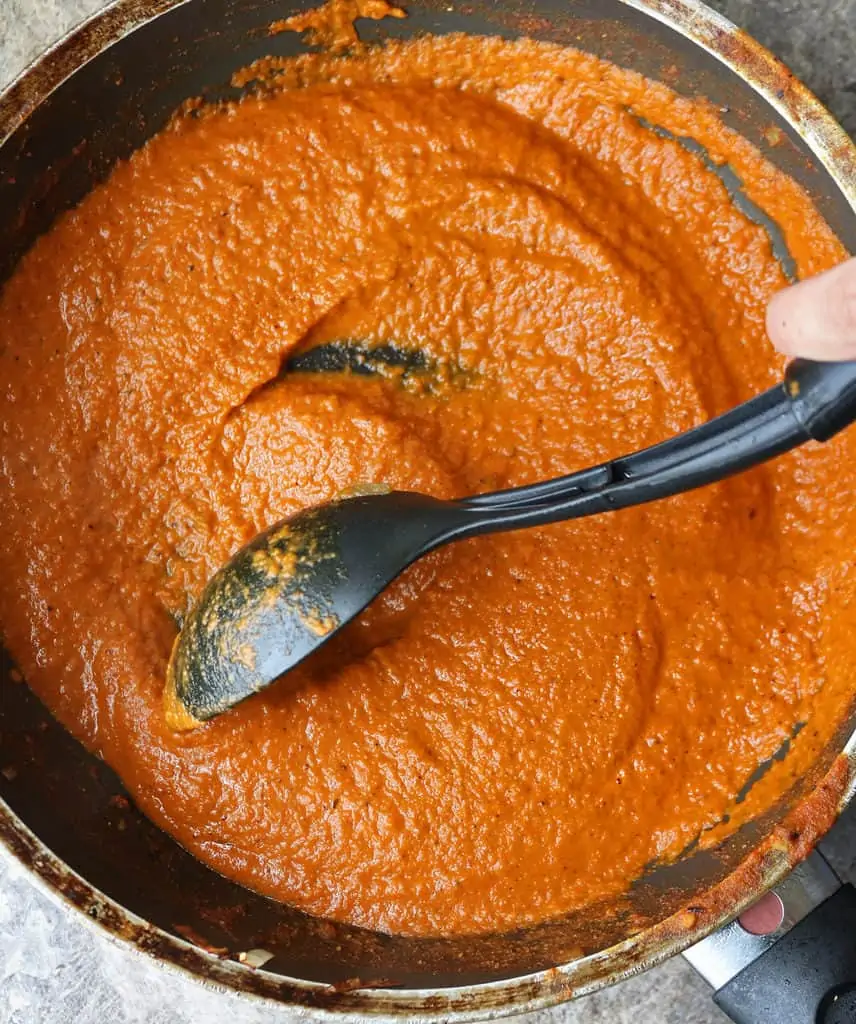 So, yesterday, I went home during my lunch break, armed with a recipe from the interwebs, and baked a mini chocolate cake! My daughter has been avoiding eggs so I made sure it was a vegan one.
When I got home after my day job, I frosted it, and after a quick after-dinner walk around our neighborhood, my daughter and I decided to enjoy a slice.
And, y'all, this baking slump is insane!

Somehow I managed to mess up the recipe I found that had over 50-5 star reviews!

How???

I'm totally baffled!!!
Especially seeing I had a delicious ruby port to pair it with…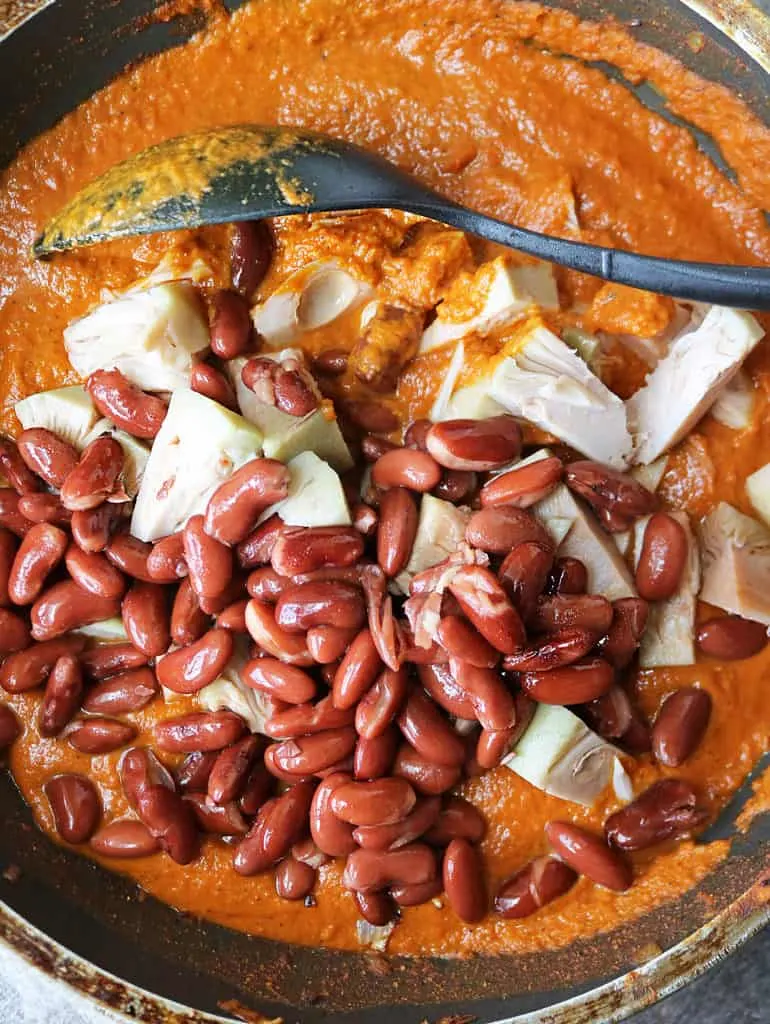 All I gotta say is thank God for canned jackfruit and canned beans that I managed to turn into a delicious and easy jackfruit curry. At least my curry game is still strong!
No, this curry didn't squelch my chocolate cake craving, but, when that cake slice had to be tossed (yes it was inedible) seconds of this curry were quite satisfying.
In the summer months, most Farmer's markets (and sometimes even Kroger stores) around Atlanta have a good supply of fresh and deliriously delicious jackfruit. And, during that time, my daughter and I grab us some fresh jackfruit and enjoy treats like this mango jackfruit smoothie.

But, during the rest of the year, I use canned jackfruit to make recipes like this curry and these tacos.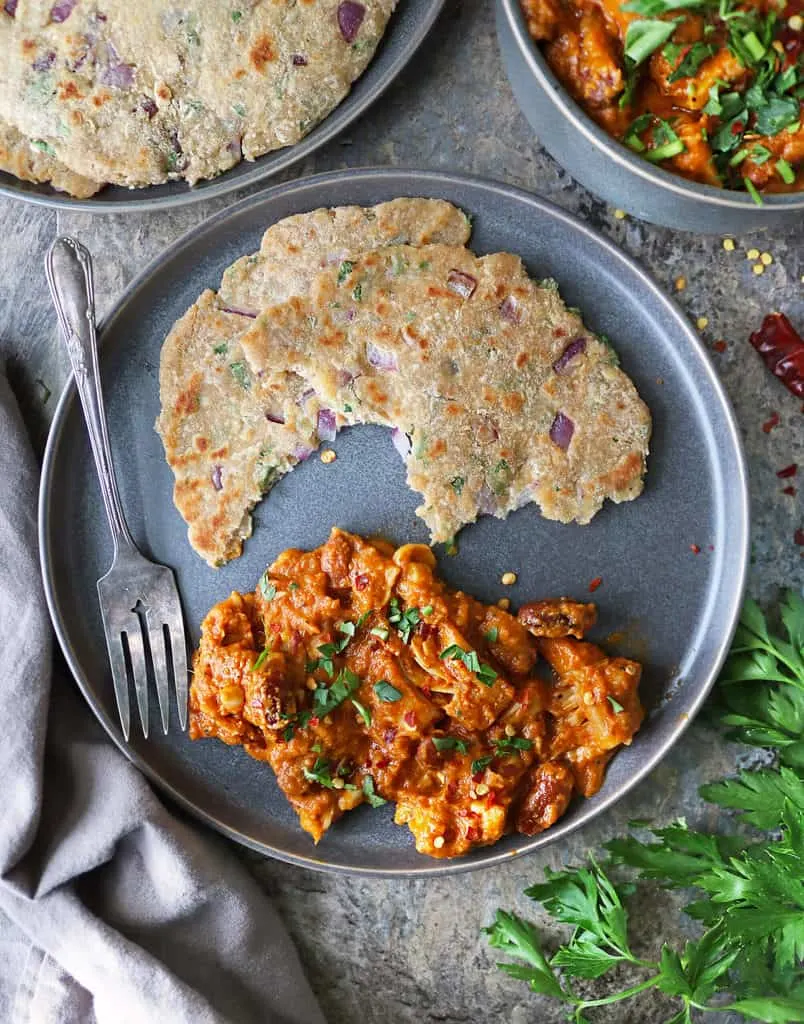 How do you cook canned jackfruit?
I used canned jackfruit to make this flavor-packed curry.
I drained the liquid out of the canned jackfruit. Rinsed the jackfruit chunks and let them dry off on a paper towel until completely dry and then I added the chunks of jackfruit into this curry.
Can you overcook jackfruit?
Jackfruit cooks very fast. So, make sure you keep an eye on it while cooking. If cooked too long it will breakdown and turn mushy.
How to make a quick, healthy, plant-based jackfruit curry?
By the way, if you are wondering, the creamy texture of this curry is not because of coconut milk or any other milk.
After I had sautéed the onions, ginger, and garlic, I used an immersion blender to blend all the ingredients together until creamy. No immersion blender ~ no problem. Just add the ingredients to a blender along with some canned fire-roasted tomatoes. The creamy texture of this curry is a result of the blending of the onions, ginger, garlic, and fire-roasted tomatoes.
After that, it was just adding in some spices, jackfruit, and, beans and voila! Dinner was done!
What to pair with this curry?
My daughter made some coconut roti to go with this jackfruit curry, while I made some onion roti to go with it.