This shop has been compensated by Collective Bias, Inc. and its advertiser.
All opinions are mine alone.
#SweetNewYear #CollectiveBias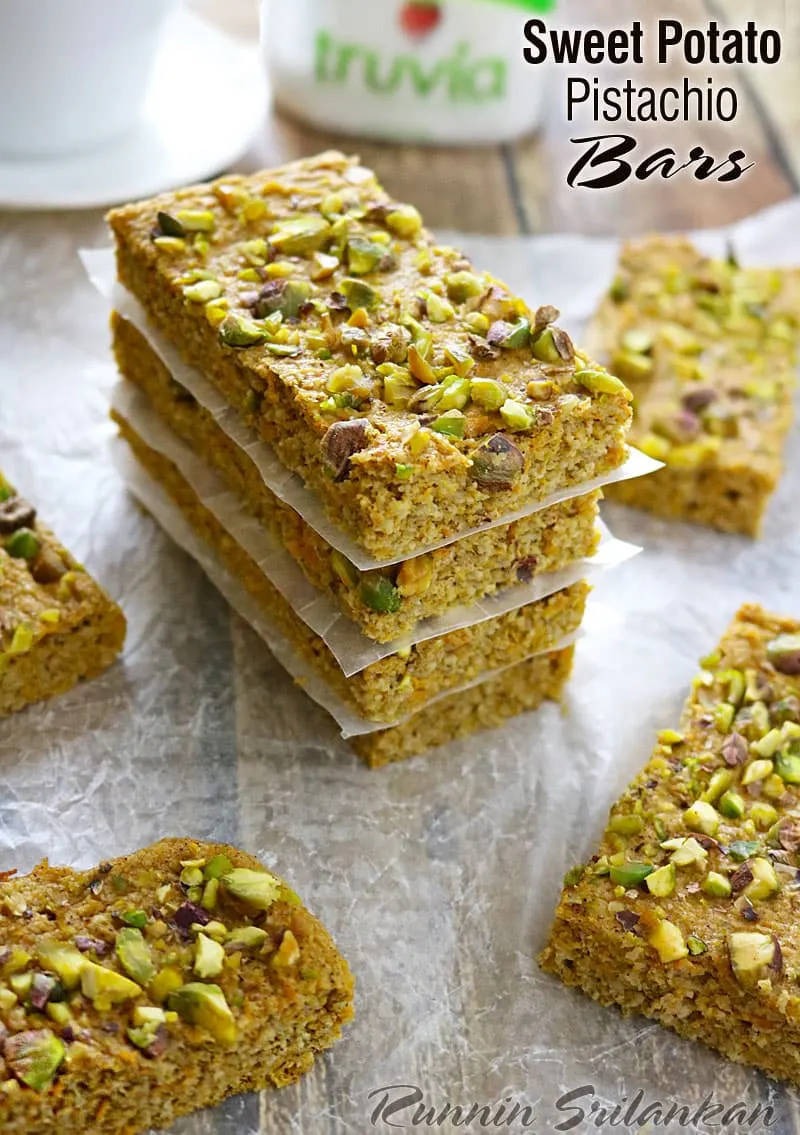 My alarm goes off at 4 a.m. and knowing I have something sweet waiting for me in the kitchen is what keeps me from hitting that snooze button. When it comes to breakfast, or snack time (and every excuse in between), I prefer something sweet. But, the odds are not in my favor. You see, I come from a long history of health-related woes and I don't want to add to those numbers.
So, I opt to use less sugar, to add veggies to treats, to use alternative fats, so I end up with a breakfast bar, scone, muffin or cookie that is better-for-me and my daughter.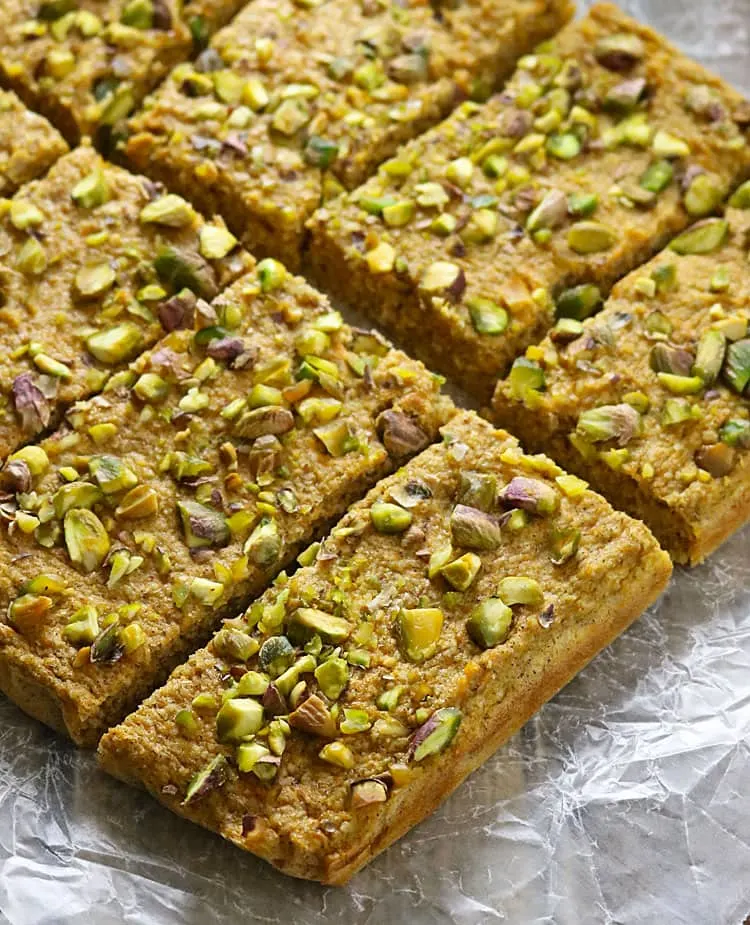 A few posts back I shared that my mom has been in and out of the hospital and I want to thank y'all for your heartfelt comments. My mom's frequent hospital visits recently have been due to complications related to her struggle with diabetes. These days my mom is trying very hard to hold onto her independence as much as she can and a big part of that is meticulous discipline when it comes to what she eats.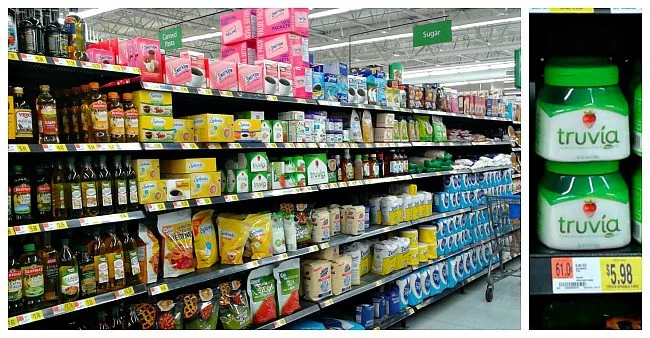 As she avoids all things with sugar, I make it a point to pick up Truvia Spoonable from my neighborhood Walmart and use it when I bake her any treats – like these Sweet Potato Pistachio Bars. When she comes to visit, Truvia Spoonable (which happens to be a zero-calorie, stevia-based sweetener) is what she uses in her coffee as well.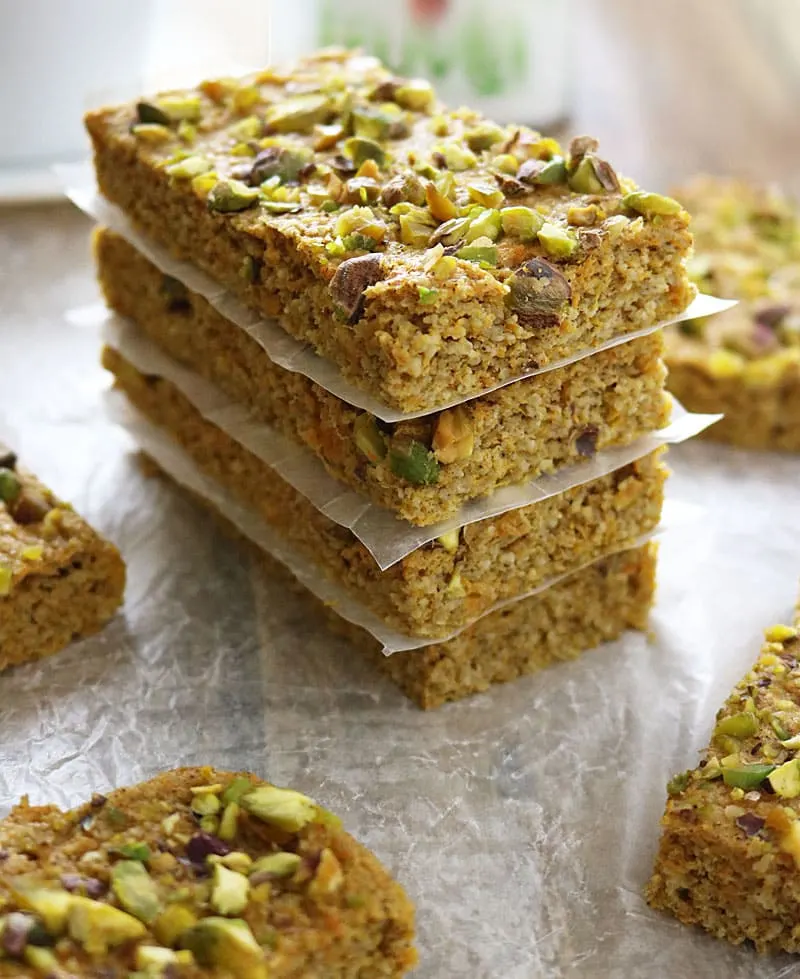 When I read that sweet potato are considered a low GI food, I figured I would use them to make these bars for my mom. And, she rewarded me by texting me close to midnight to let me know that these were "mmm mmm mmm good" after I had dropped them off. What she didn't know is that I saved a couple of these bars for my daughter and me – because they will be my motivation when that alarm goes off!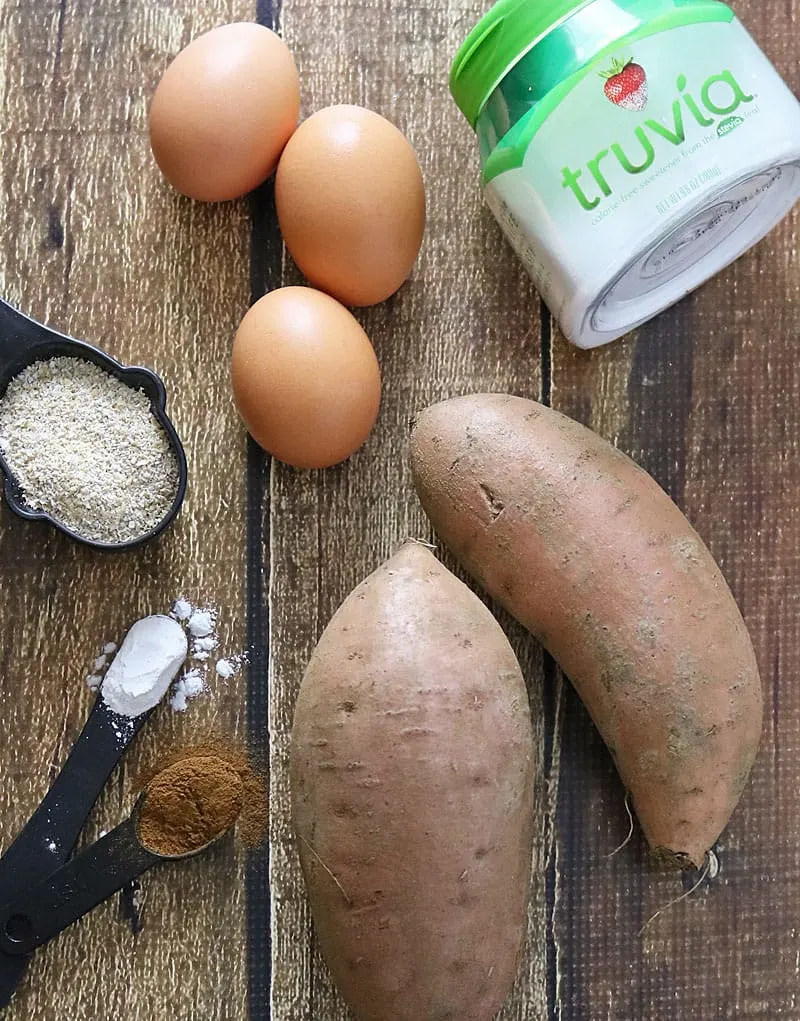 Now these bars are real simple to make, all you need are 8 ingredients:
• A couple of baked sweet potatoes
• Oat bran
• 3 eggs
• 1 teaspoon of baking powder
• 1 teaspoon of cinnamon
• 2 tablespoons of Truvia Spoonable (this might seem like a little, but, Truvia Spoonable is a lot sweeter per spoon than refined sugar is.)
• 1/4 cup roughly chopped pistachios
Just mash the sweet potatoes and mix them with the oat bran, eggs, baking powder, cinnamon, and Truvia Spoonable. Spoon the mix into a parchment lined 8×8 baking pan. Top this with the chopped pistachios and pop it into a 350-degree oven for 30 minutes. You can let it cool and enjoy it with some coconut whipped cream with a smidgeon of vanilla and Truvia Spoonable in it, or you can enjoy these bars plain with a cup of coffee.
[Tweet "Sweet Potato Pistachio Bars @Truvia #Truvia #SweetNewYear #ad @RunninSrilankan"]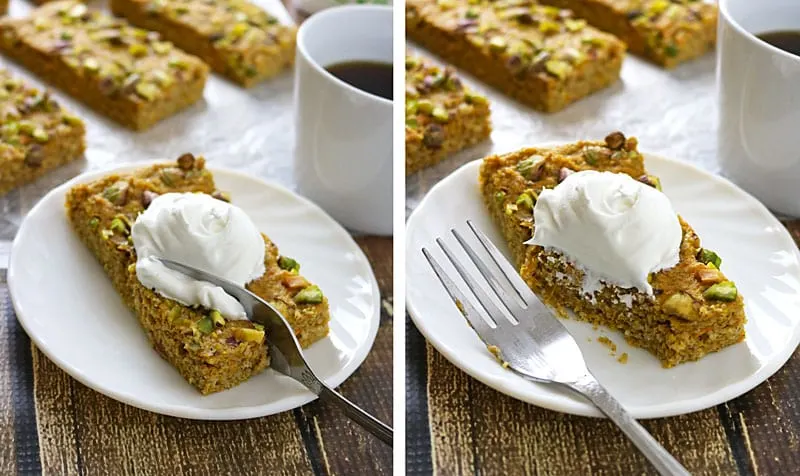 Lately, Truvia Natural Sweetener has become my sweetener of choice of choice. From using it in my coffee to using it in baked goods, it is versatile AND tastes great!
If you would like to try Truvia® Natural Sweetener for yourself, then please click >HERE< for a FREE sample!
You can also SAVE $1.50 on any ONE (1) package of Truvía Natural Sweetener (excluding 7 ct.), Truvía Baking Blend or Truvía Brown Sugar blend by clicking >HERE<
Curious to see how Truvia can play a role in you living a "life with less sugar"?
Then you gotta check out THIS LINK!
Also – make sure to Follow Truvia on Twitter & Facebook for inspiration and recipe ideas.