Filled with brandy-soaked dried fruits and nuts, these dense and decadent, Boozy Christmas Cake Cupcakes are an adapted version of the Sri Lankan Christmas Cake of my youth.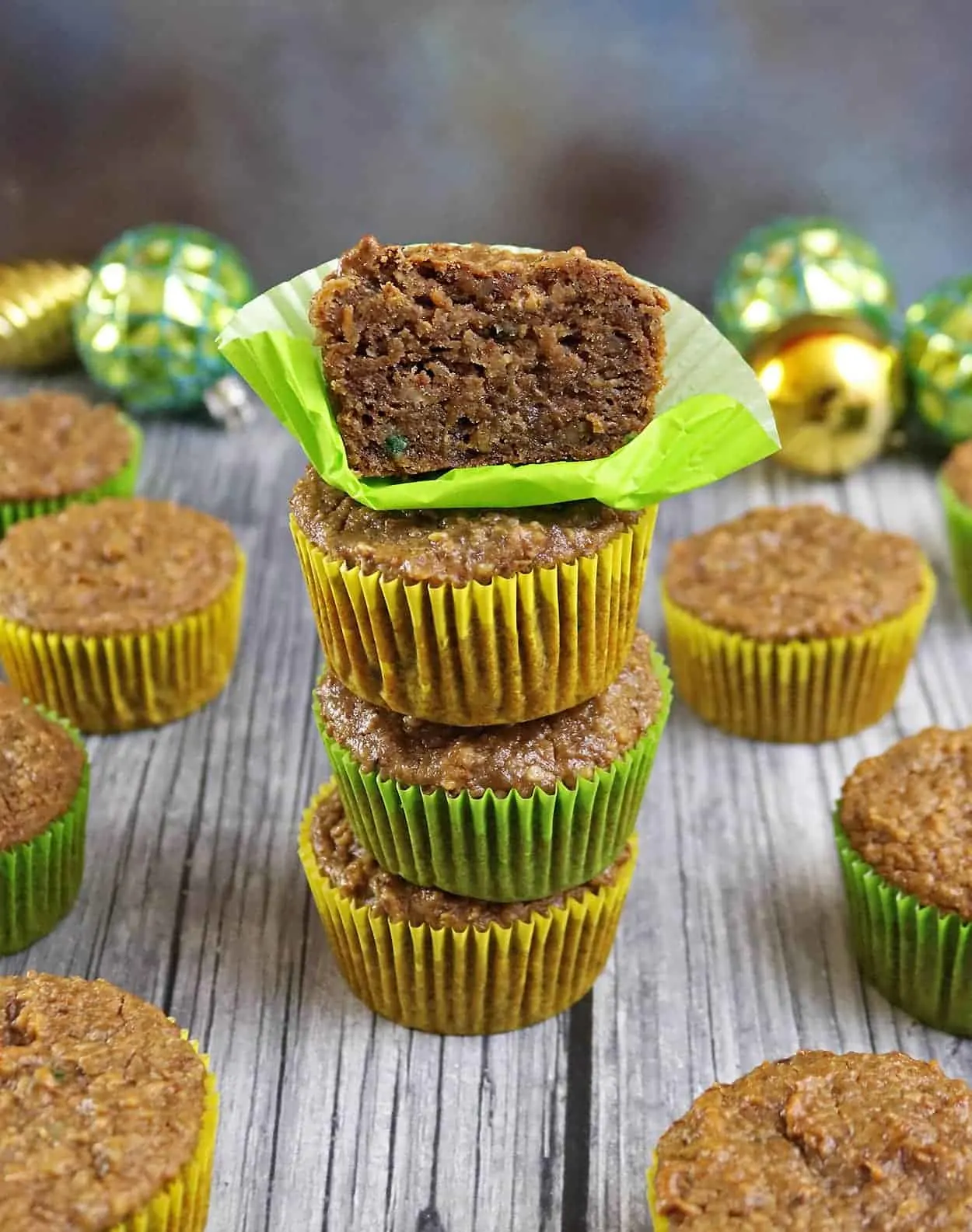 *These Boozy Christmas Cupcakes were first published on December 19th, 2016. This post has been updated and is being re-published today, Monday the 16th of December.
When I was a young 'un in Sri Lanka, I knew Christmas was right around the corner when my parents began our Christmas Cake.

My dad and mom would cover almost every table in our home with chopping boards as they hand-chopped a variety of dried fruits, candied fruits, fruit preserves, and nuts. Then my dad would find the biggest bowl he could and sit on one chair with the bowl perched on another chair in front of him.
Using a large wooden spoon, he would mix all these fruits and nuts with carefully measured out portions of brandy, jam, rose water, spices, vanilla and almond extracts, honey and golden syrup, that my mom would add in. They would then let this mix sit for days in a covered container.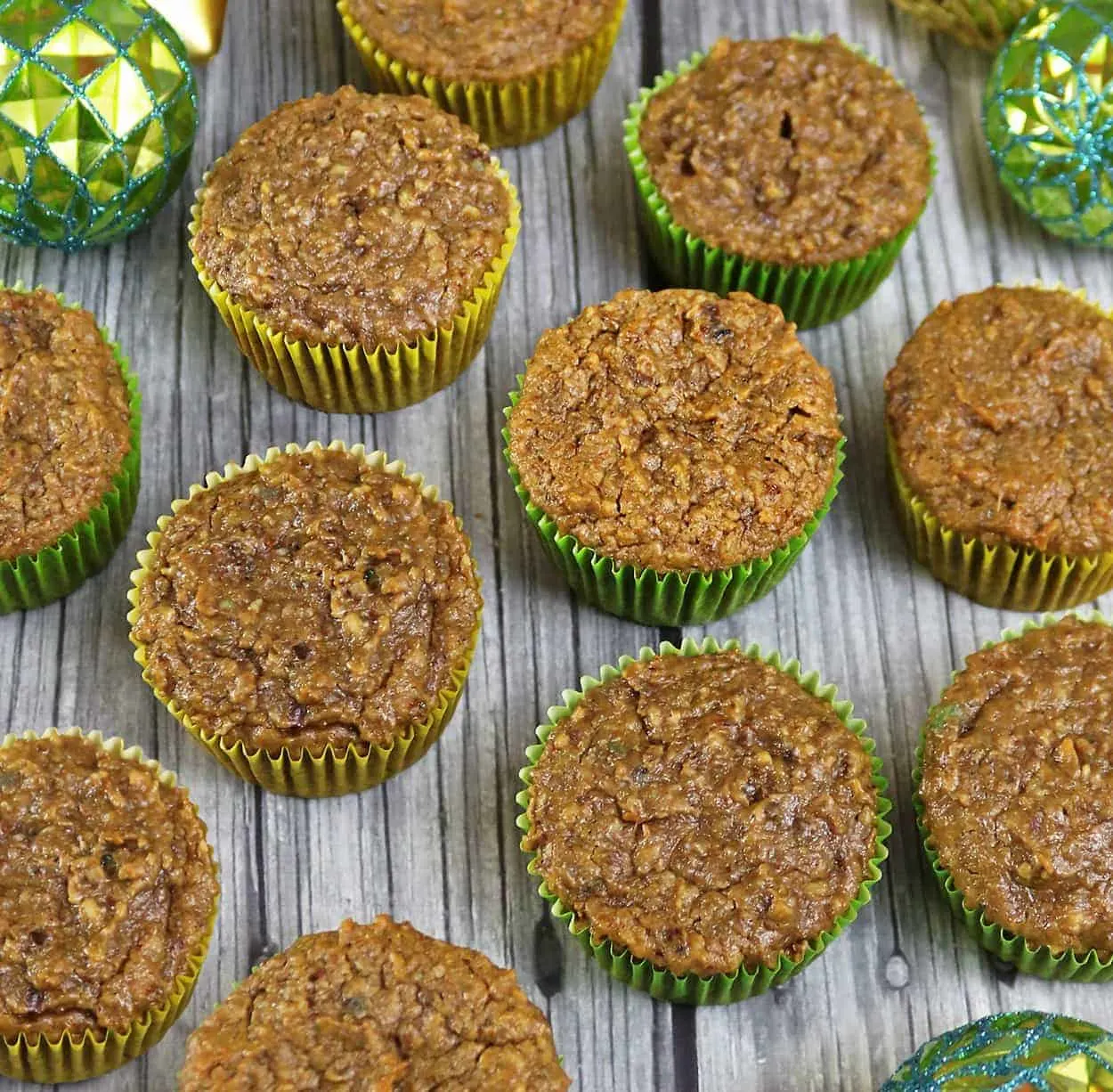 When they finally got around to taking the lid off this container, the smell was intoxicatingly wonderfully heavenly (and those three words don't quite do that joy-inducing aroma justice).
They then would mix those boozy fruits, nuts and spices with semolina, butter, sugar and what seemed like a gazillion eggs and bake this Christmas Cake for hours in a heavily lined baking tray or sometimes, trays.
To me, the resulting cake was (and is) an entity unto itself. I don't think I've ever tasted anything quite like it.
My dad loved making and eating that Christmas Cake, so when he passed in the summer of 2014, that Christmas Cake was retired.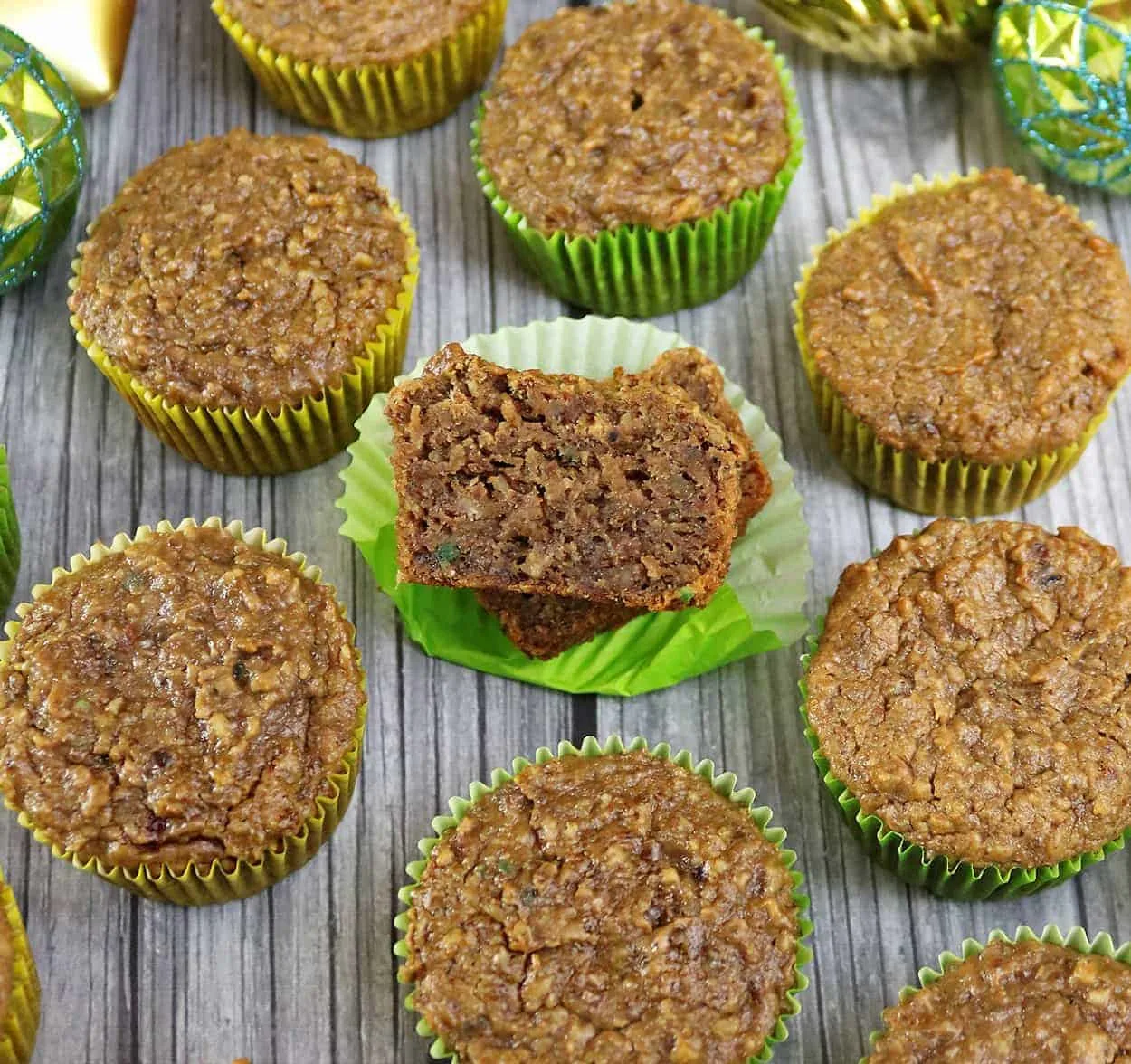 But, this year, in honor of him and the passion he brought to making and eating that Christmas cake, I made these Boozy Christmas Cake Cupcakes.
While traditional Sri Lankan Christmas Cake relies heavily on exotic ingredients like Sri Lankan Chow Chow (not to be confused with savory Chow Chow that's available on grocery store shelves here in the US), and hard to find ingredients like pumpkin preserve and golden syrup, I figure I would make these cupcakes with ingredients I could pick up at my local grocery store.
I employed the same principle of soaking raisins, candied ginger, dates, fruit and peel mix, pecans, cardamom, cinnamon cloves, and nutmeg in jam, brandy, vanilla extract, molasses, maple syrup and rose water – and letting them sit and stew for about 4 days in a covered container.
And, when the time came for me to take that lid off, the resulting aroma took me on a ride down memory lane!
I also used spelt flour instead of semolina and almonds along with butter, brown sugar and eggs before baking. As these were cupcakes, I cut the baking time down from hours to minutes.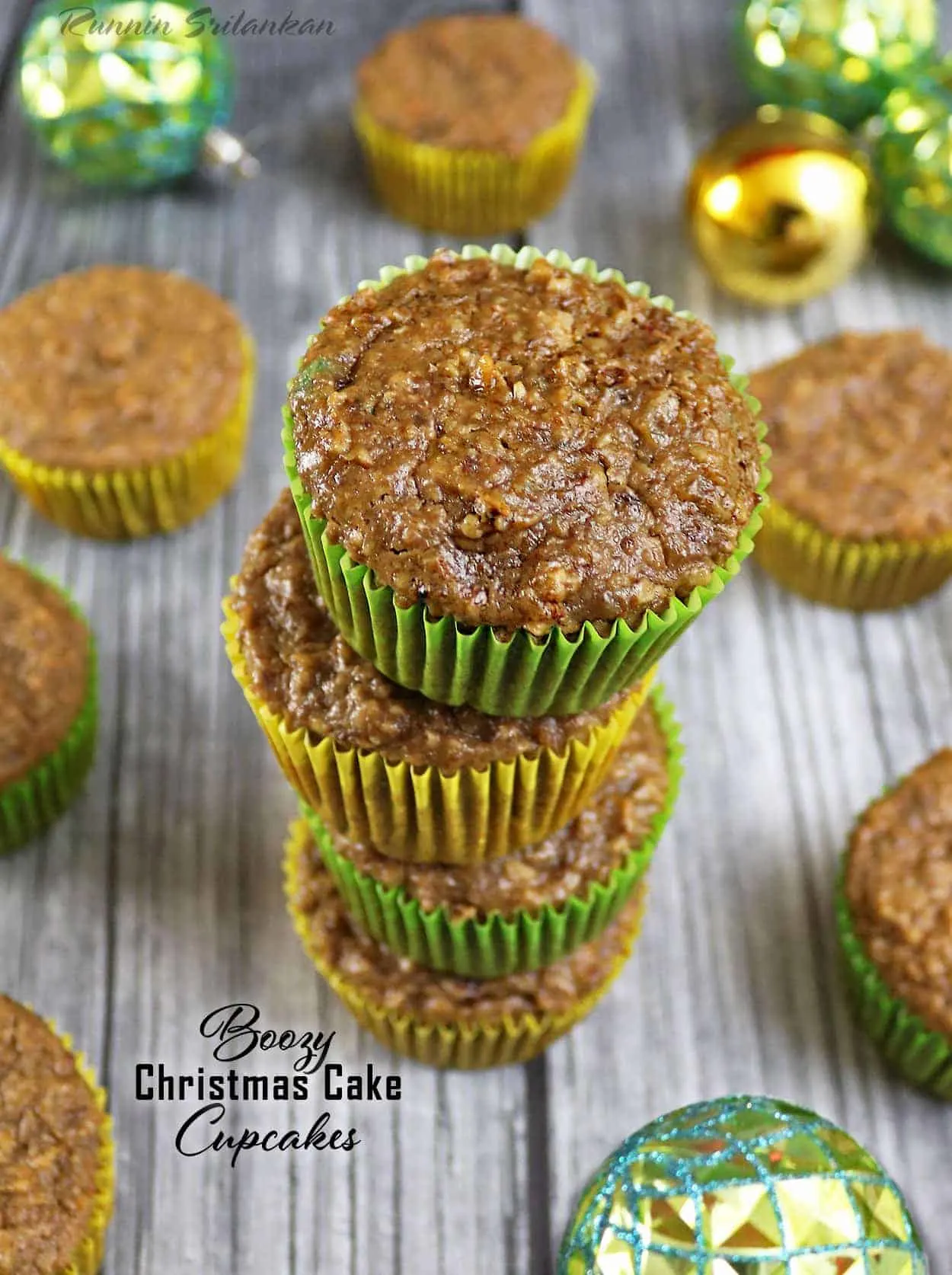 The resulting cupcakes were not as darkly colored as the Sri Lankan Christmas Cake of my youth, but, the flavor was so darn close.
They do not need any sort of frosting, though some people enjoy Sri Lankan Christmas cake with a layer of marzipan on top.
These cupcakes are sinfully dense, rich, moist, and decadent – aaaaaannnndddd you still have time to pull these off by Christmas Eve!!!
If you are looking to add some nutritious sides to your Christmas Dinner or Lunch Table, then please do check out these Ginger Carrots, this Cauliflower and Fig recipe and this Asparagus Egg Salad (the latter inspired by David Lebovitz )

My friends, thank you so much for stopping by my little space and commenting, and for trusting my recipes and giving them a try. I hope and pray each and every one of y'all a Very, Merry Christmas!
Looking to add some healthyish cookies to your dessert table or cookie exchange? Then this list is, for you:
These Boozy Christmas Cupcakes were also featured in Sri Lanka's Sunday Times ~ You can read the article here.
I'd love to know if you happen to make this recipe (or any other on here) so pretty please tag me @SavorySpin and #SavorySpin on Instagram, Twitter &/or Facebook. And, if you haven't yet, then please make sure to subscribe to my email list to have all sorts of eats, treats and delightful ramblings delivered right to your inbox!