This quick and tasty One Pan Israeli Couscous with Chicken recipe is perfect for a nutritious weeknight dinner as well as a lunch get-together. Spiced with turmeric, coriander, smoked paprika, garlic, and ginger, this aromatic and flavorful dish might just become your favorite go-to meal.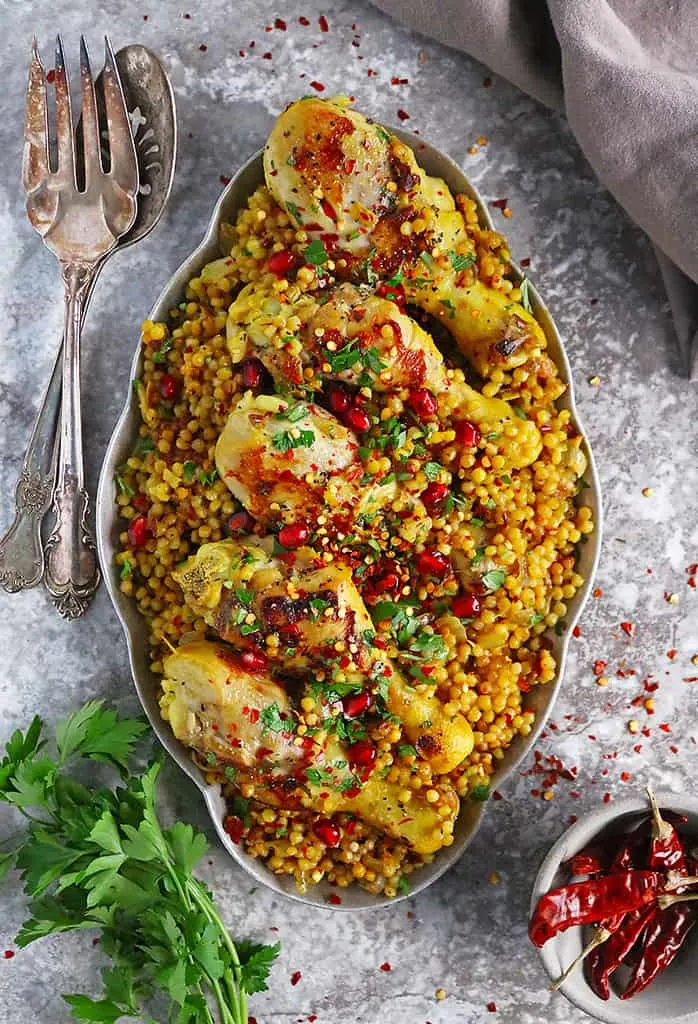 Israeli Couscous is the star of this One Pan Israeli Couscous with Chicken recipe ~ which has become one of our favorite fusion meals.
What is Israeli Couscous?
Israeli Couscous, also called Pearl Couscous, are tiny globes of pasta made with toasted semolina flour. They were invented in Israel as a substitute for rice during the 1950s, when rice was scarce. In Israel they are referred to as ptitim. You can learn more about the history of Israeli Couscous here.
What are the flavors in this One Pan Israeli Couscous with Chicken?
In this fusion recipe, Israeli Couscous mingles with onions, ginger, garlic, and chicken drumsticks which are then drenched in Sri Lankan spice staples such as coriander and turmeric. Also rounding off the spices are smoked paprika and chili powder. Served with chili flakes, parsley, and pomegranate arils, this dish is both easy and exotic.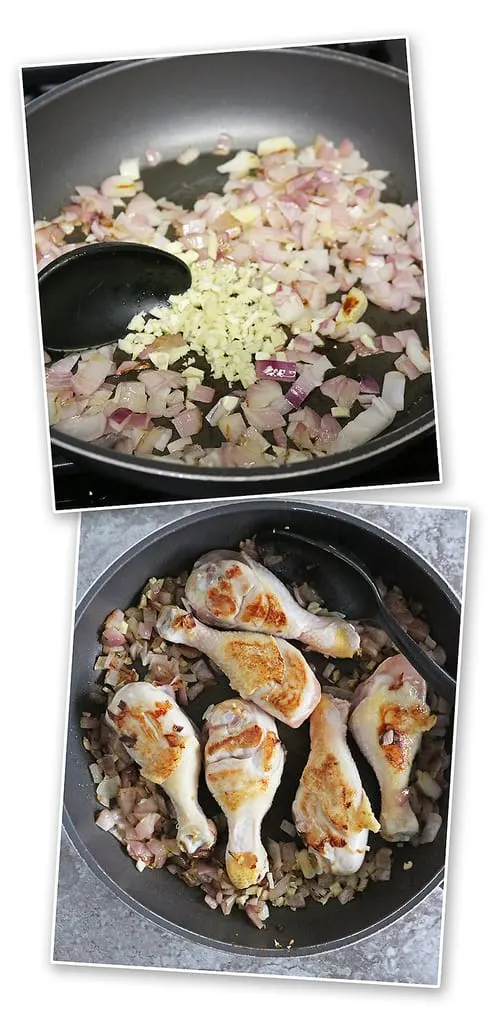 Spice Substitutions:
Nutritious and delicious, this dish is incredibly versatile in that you can substitute the spices used. Instead of a combination of turmeric, coriander, smoked paprika, and chili powder, you could use Berbere or Jaffna Curry Powder.
Make it plant-based:
You can make this a plant-based meal by using chickpeas instead of chicken. This would also cut the cooking time down by 15 minutes or so.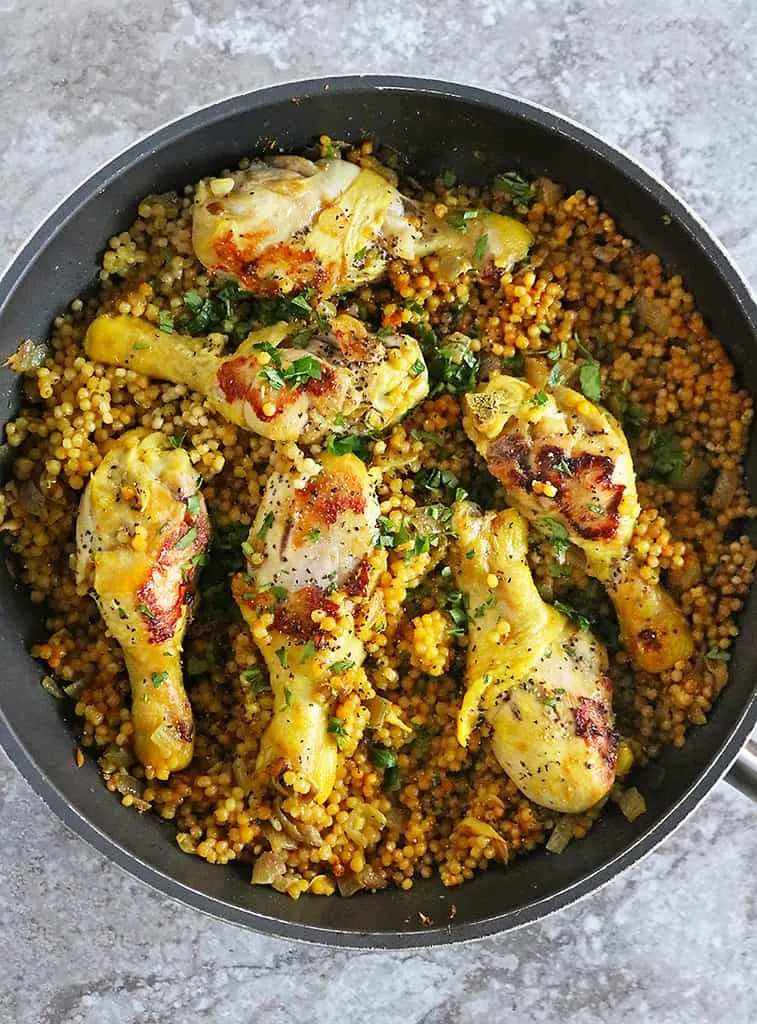 I've made this dish more times than I can count. And, with slight variations in the spices used. But, each time, this recipe has been a huge success.
So much of a success that I'm torn between making this or this Sweet Spicy Air Fryer Salmon for our small Christmas lunch.
Our Christmas 2021 Menu:
Christmas 2020 was very, very different from the years past. Not only were we trying to follow CDC guidelines in all situations, but that Christmas eve leading into Christmas, Atlanta, Georgia, also faced the possibility of snow!
I realize that I am not equipped for handling snow and ice. Not only do I not have the equipment, I also do not have the mental capacity to cope with freezing temperatures – even with my two coats on!
So, this Christmas, my daughter and I might just stay home and feast on this One Pan Israeli Couscous with Chicken.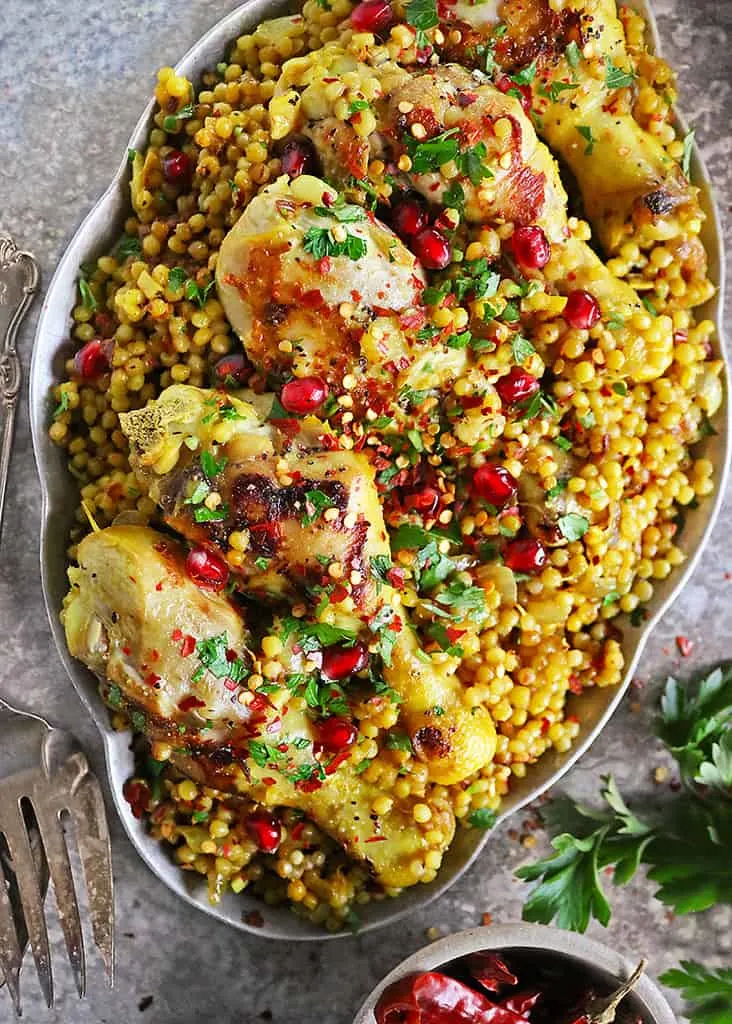 We might also add in this Easy Christmas Salad,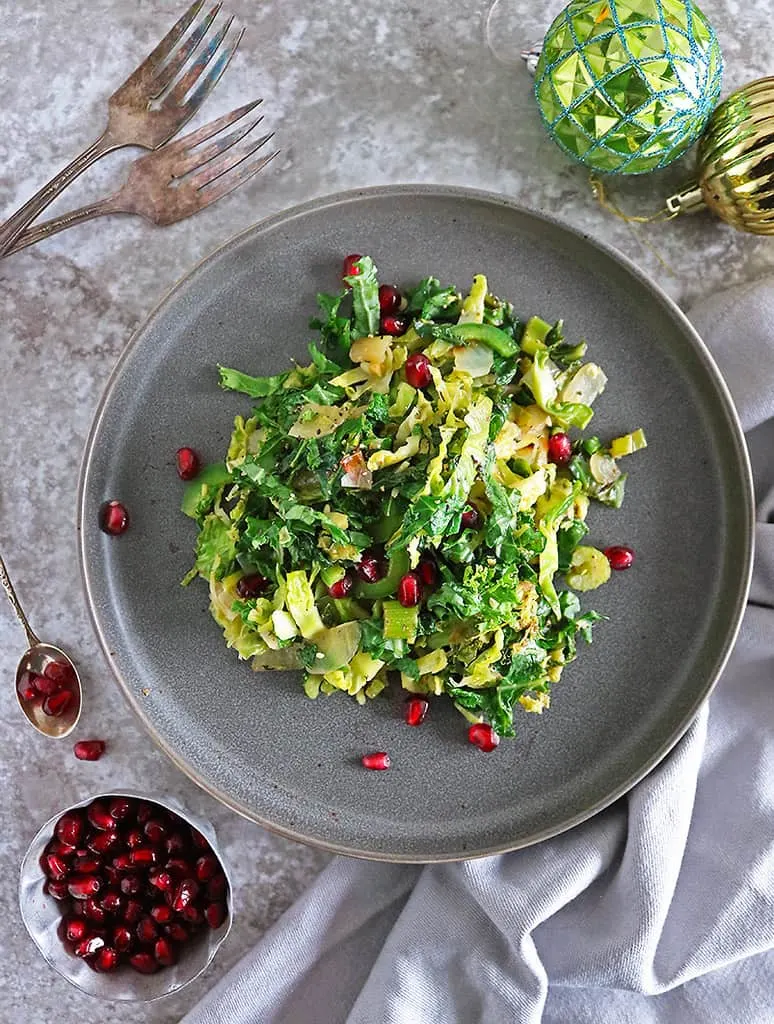 And, these Veggie Meatless Meatballs with some Mango Chutney.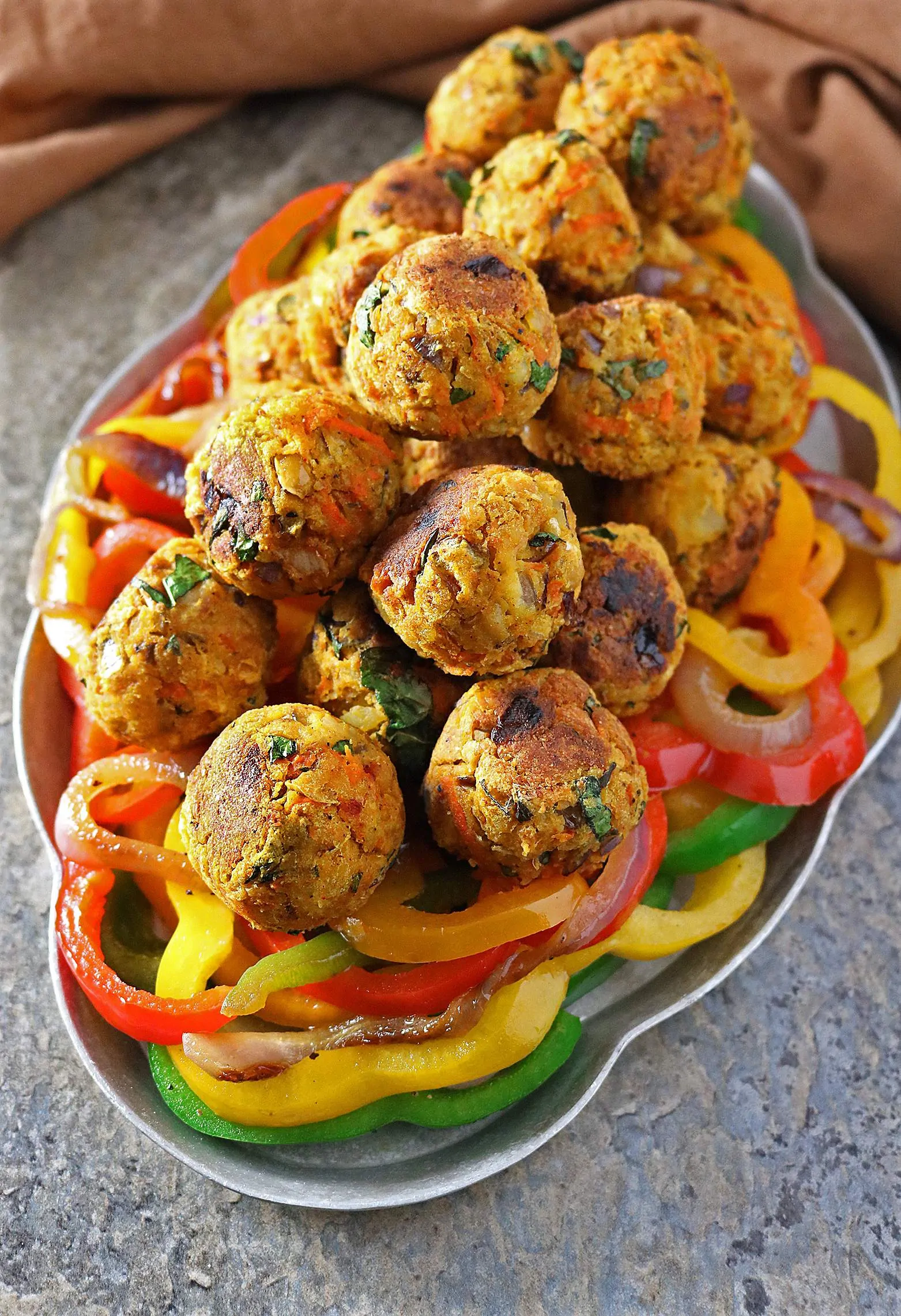 We might also add in some Mincemeat Pies with homemade mincemeat,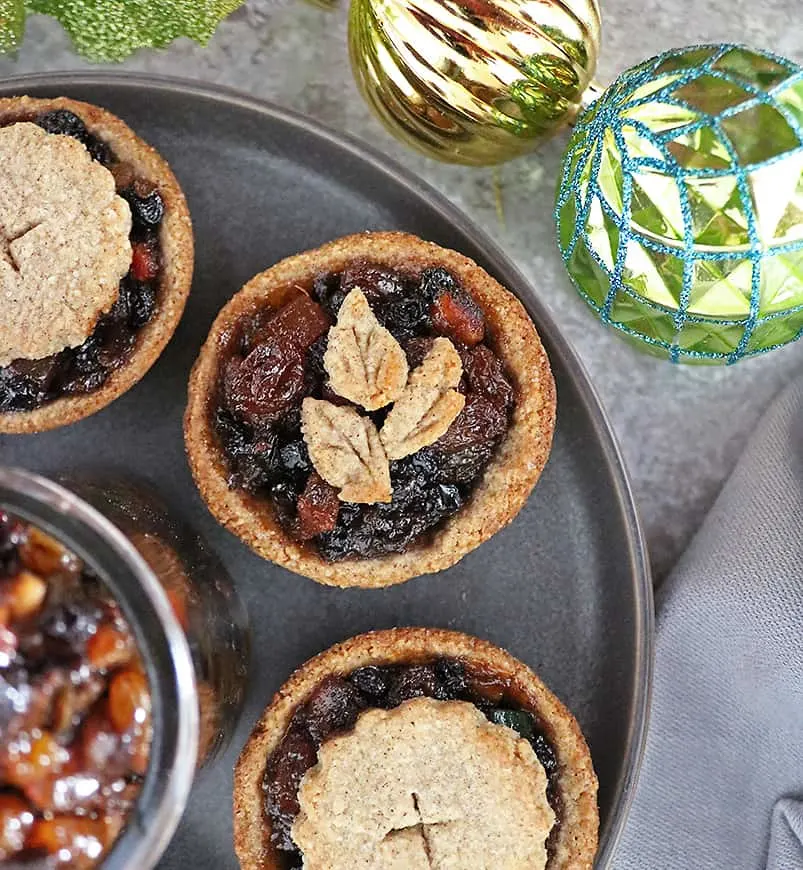 Some of these delicious Custard Pies,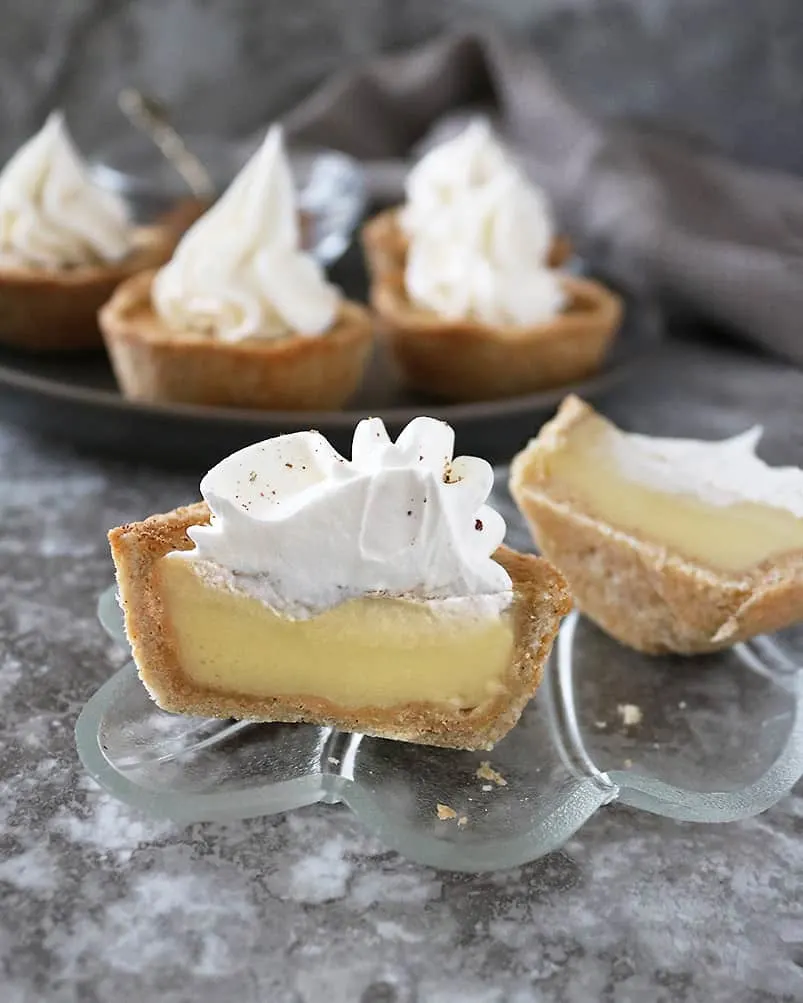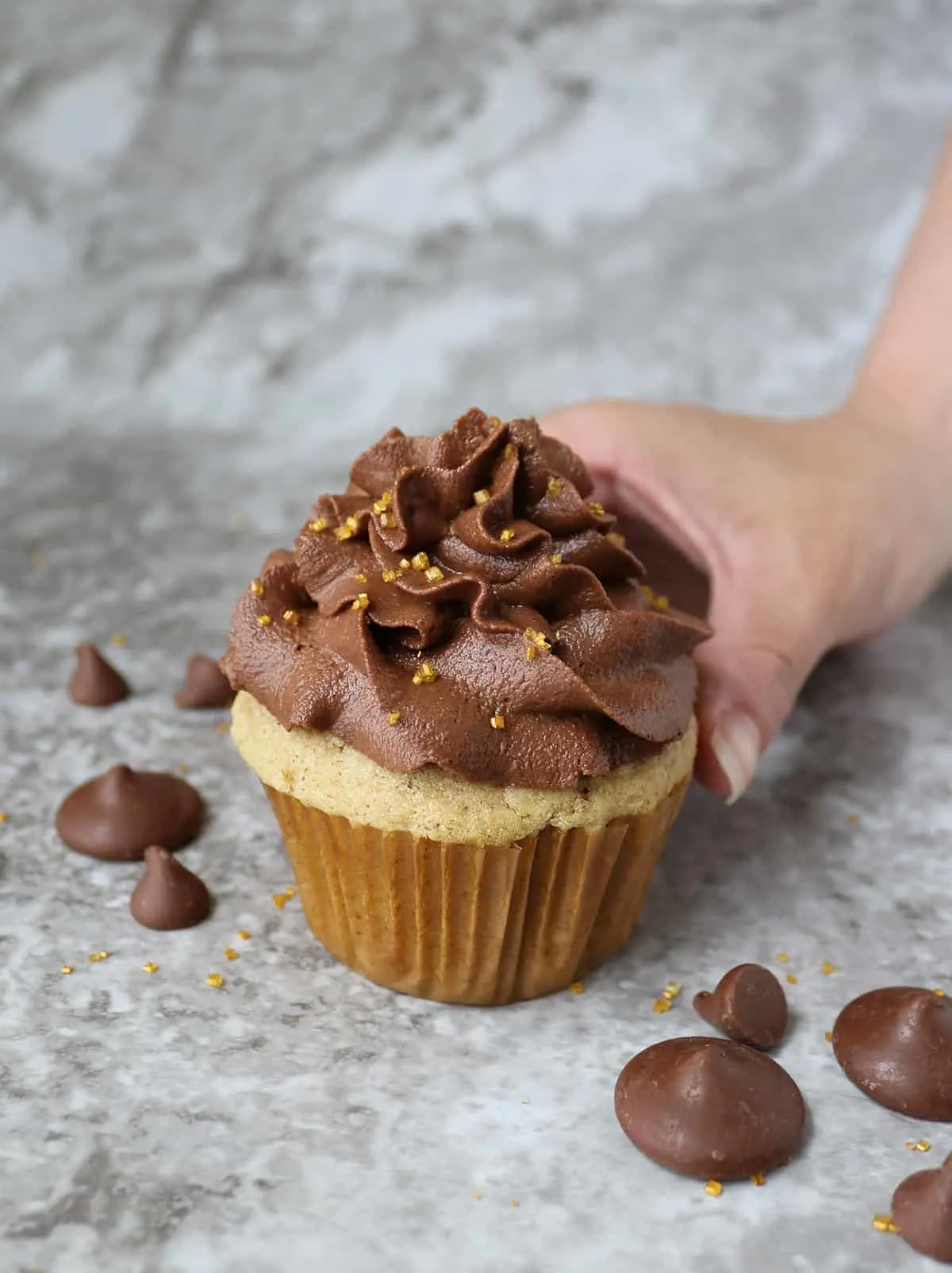 As well as split a Sri Lankan Christmas Cake Cupcake between us.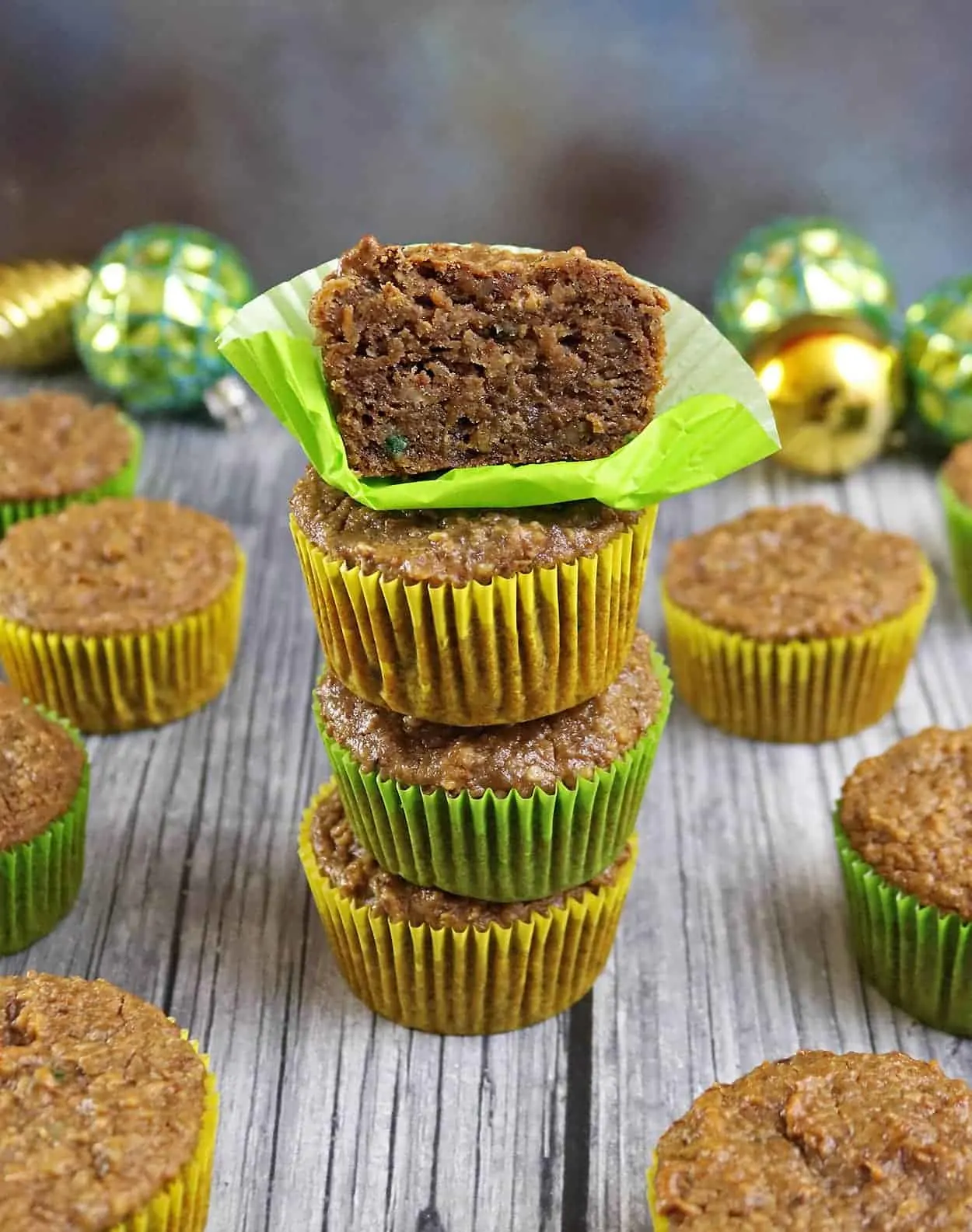 Also on our Christmas menu are these Sweet Potato dog treats for our Ollie which will follow his Christmas meal of baked salmon, sweet potato, and broccoli.
Hoping this Christmas and holiday season brings you and your family blessings of happiness, health, and delicious food!