This shop has been compensated by Collective Bias, Inc. and its advertiser, Walmart Family Mobile. All opinions are mine alone.
#DataAndAMovie #CollectiveBias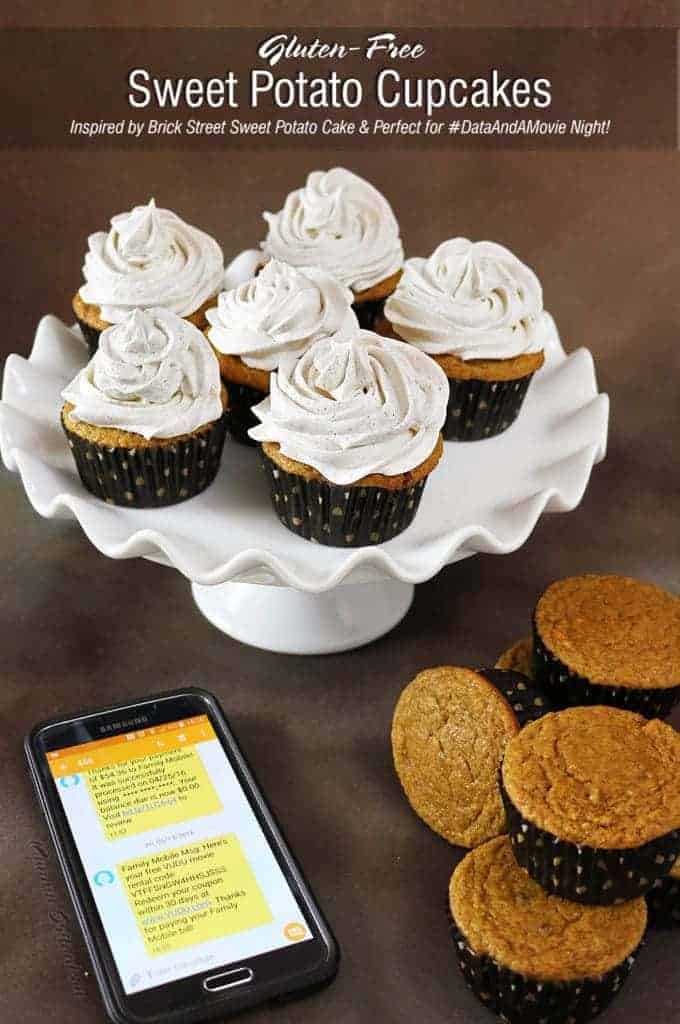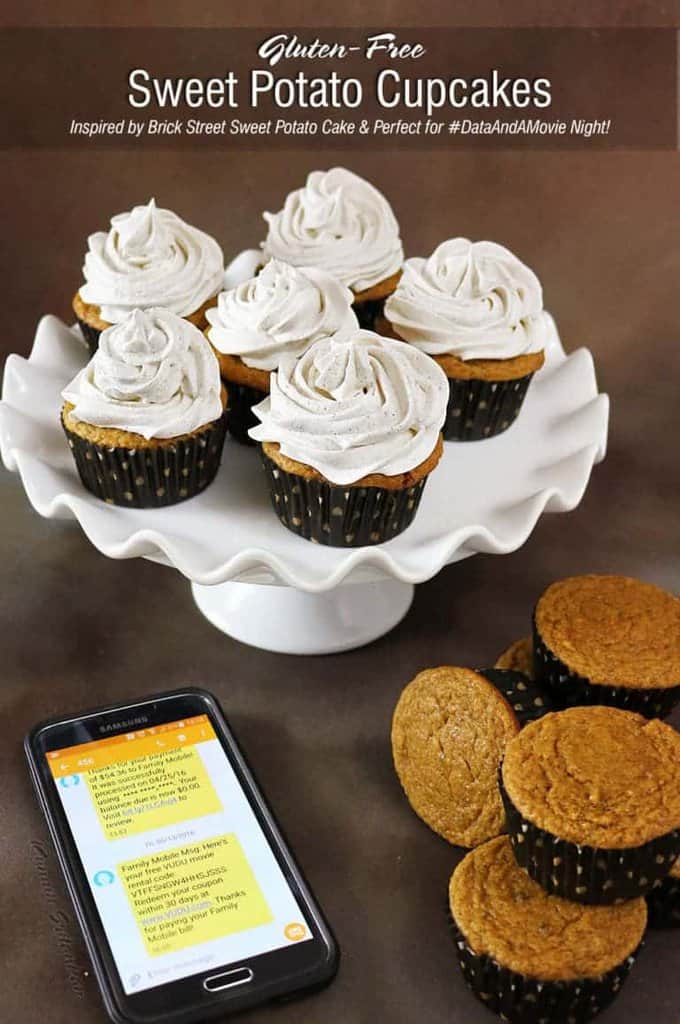 We all have that breaking point, that point when enough is enough!
And, last week, I reached mine!
Last week, I (and my keyboard) had had enough of drooling over Allie's infamous rendition of Brick Street Chocolate Cake. My daughter tried to convince me that if I duplicated Allie's recipe, we could pace ourselves in devouring it. However, I know the limits of my restraint when it comes to chocolate cake, so I figured we'd hop in the car (armed with my Samsung Galaxy S5 – powered by Walmart Family Mobile's PLUS Plan) and drive on up to Greenville, South Carolina to Brick Street Cafe to get just one slice, instead!
Of course, the plan was to drive on up using the Waze app on my phone (thanks to the new PLUS Plan, I don't have to lug around a separate GPS too), eat chocolate cake and drive on back. But, as most plans seem to go these days, things didn't pan out quite like that. You see, we were convinced by a patron, to also try the sweet potato cake since we had driven all the way there. And gosh-darn-it! That sweet potato cake was downright scintillating!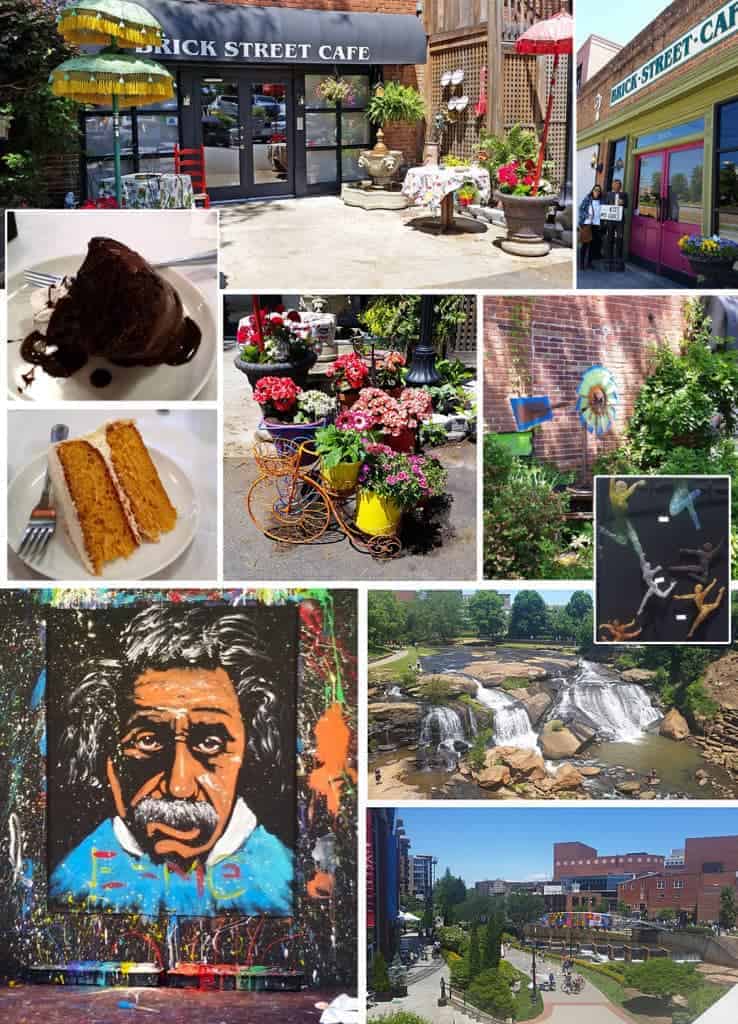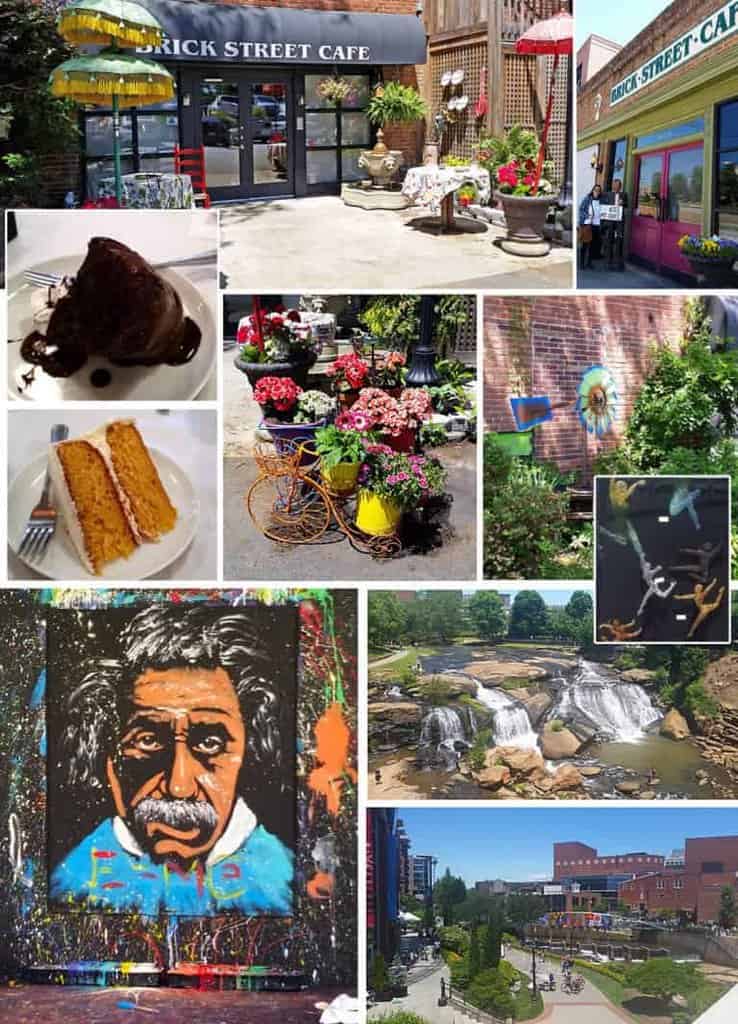 With our bellies full of chocolate cake and sweet potato cake, I really didn't want to sit in a car for a couple of hours, so we took a gander through the area and happened on Falls Park and a one-of-a-kind performance by painter, Brian Olsen! My mind was blown watching him totally convert a black canvas in less than 10 minutes!
My daughter used my phone to Google him and spent a good 30 minutes oohing and aahing at some of his videos – and I was just so thankful for the extra 10GB of data I now have thanks to Walmart Family Mobile's PLUS Plan (which includes Unlimited Talk, Text, & Data with up to 10GB of 4G LTE). And, that's not all – with the $49.88 plan, I also get a FREE movie on VUDU every month (a $7 value) per line!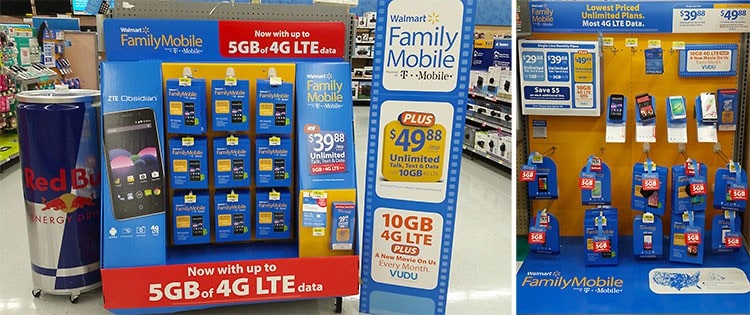 Now, Walmart Family Mobile even helps you save when it comes to setting up your service as their Starter Kit is cheaper than before and now on rollback for just $19.88 (from it's original price of $25.00) – until July 7th.
Disclaimer: All prices for phones and plans included in this post are accurate as of the date of posting; however, these prices are subject to change. Please refer to http://cbi.as/3edbu or your local Walmart for current pricing.
After checking out Falls Park, Reedy River Falls and Artisphere in downtown Greenville, we headed home and on that whole drive back I couldn't stop thinking of that sweet potato cake!
So, when I got home, I figured I would whip up a healthier version, in cupcake sized portions, that we could enjoy on our movie night. And, y'all, that's how these Sweet Potato Cupcakes ended up here on the blog!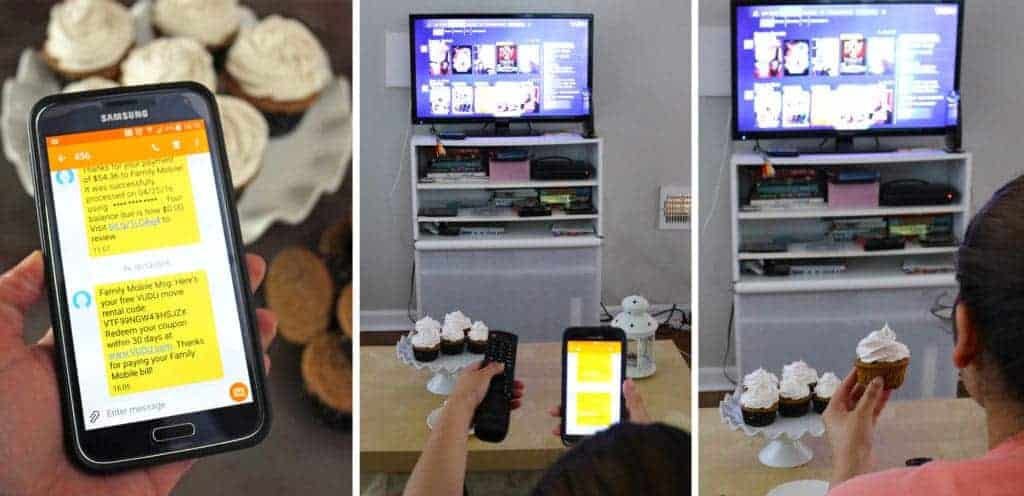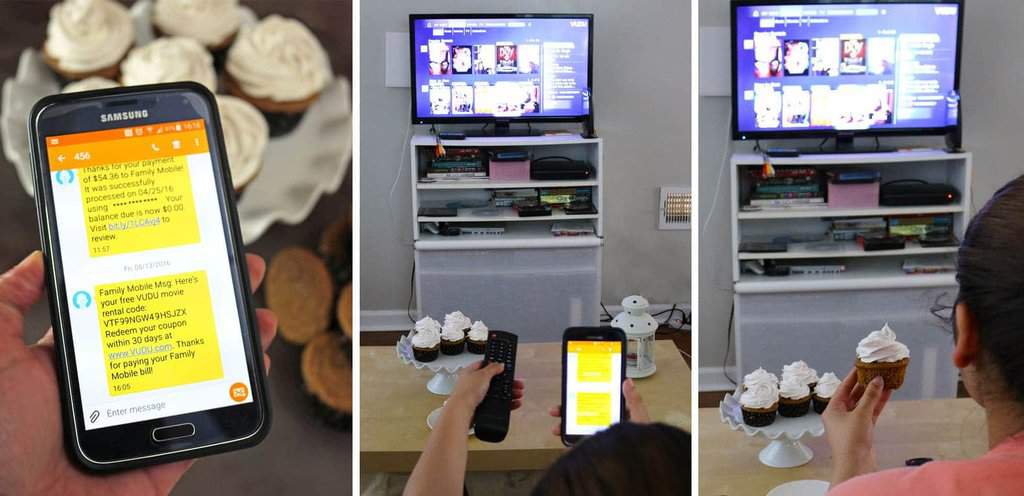 We have been streaming the free VUDU movie through Walmart Family Mobile's PLUS Plan for our movie nights on our Smart TV and Deadpool was on the menu for our movie night when we got back home, along with these Sweet Potato Cupcakes!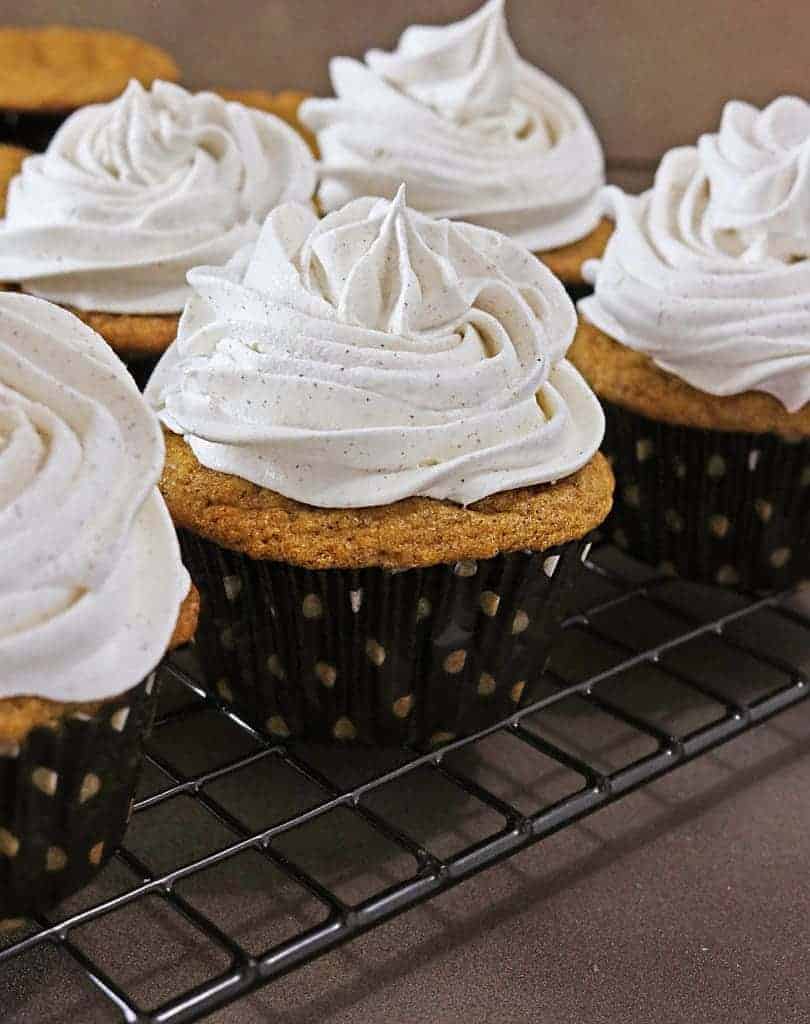 These Sweet Potato Cupcakes are gluten and dairy free, they are super moist in part due to the slightly over-baked sweet potato and banana in them. With hints of cinnamon and ginger, these cupcakes are an equal-opportunity sensory pleaser! I used a ginger and cinnamon spiked, non-dairy whipped topping on some, but, my daughter said they were just fine on their own!
[Tweet "Gluten-Free, Sweet Potato Cupcakes perfect 4 #DataAndAMovie night! #ad @FamilyMobile"]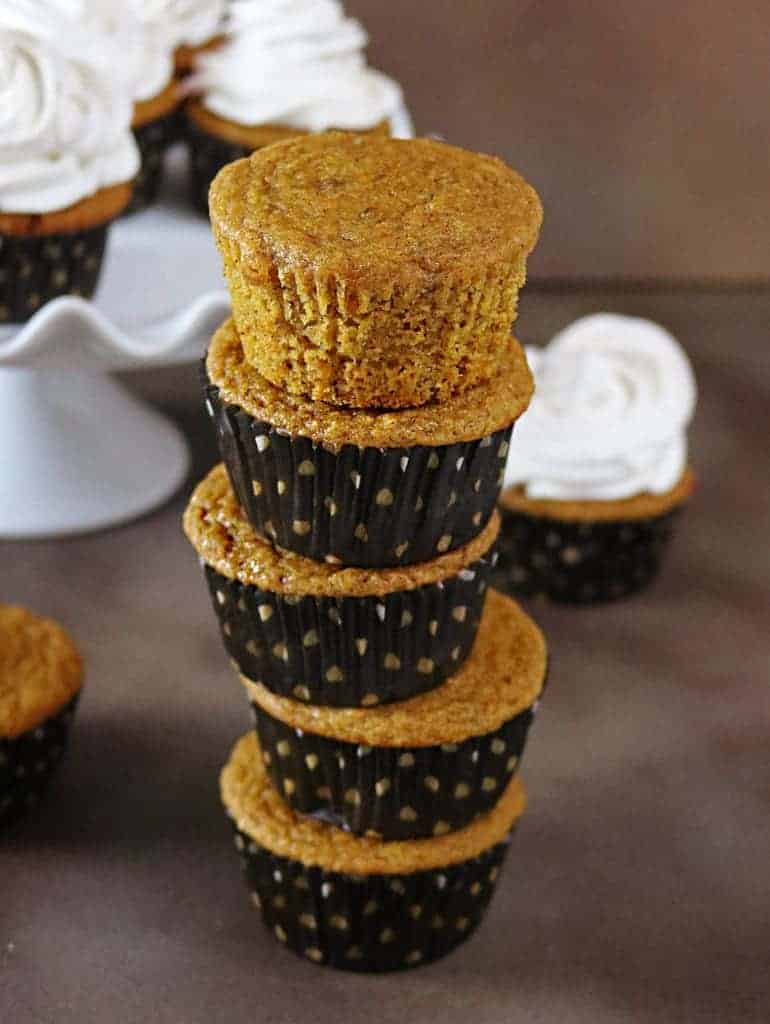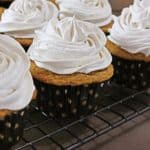 Print Recipe
Sweet Potato Cupcakes Inspired by Brick Street Sweet Potato Cake
These, gluten-free, dairy-free and butter-free, Sweet Potato Cupcakes were inspired by Brick Street Cafe's Sweet Potato Cake. These cupcakes are decadently moist - even though they err on the side of being healthier!
Ingredients
1/4

coconut oil

in it's solid form - not melted

2/3

cup

brown sugar

2

eggs

1

cup

baked and mashed sweet potato

1

ripe banana

1

teaspoon

vanilla

1

cup

buttermilk

1

cup

Gluten Free Flour Blend

1

teaspoon

baking soda

1

teaspoon

baking powder

1/4

teaspoon

salt

1

teaspoon

cinnamon

1/2

teaspoon

ginger
Instructions
Preheat oven to 350 degrees

In a bowl, using an electric mixer, cream coconut oil and brown sugar together for 2 minutes or so

Mix in the eggs

Add in mashed sweet potato, vanilla and banana and mix well

Add in Gluten free flour, cinnamon, ginger, salt, baking power, and baking soda and mix gently

Pour in cup of buttermilk and mix till well incorporated

Pour into lined cupcake tray and bake for 15 minutes

Let cool and if so desired, mix non dairy whipped topping with cinnamon and ginger and decorate cupcakes with it or enjoy as is.