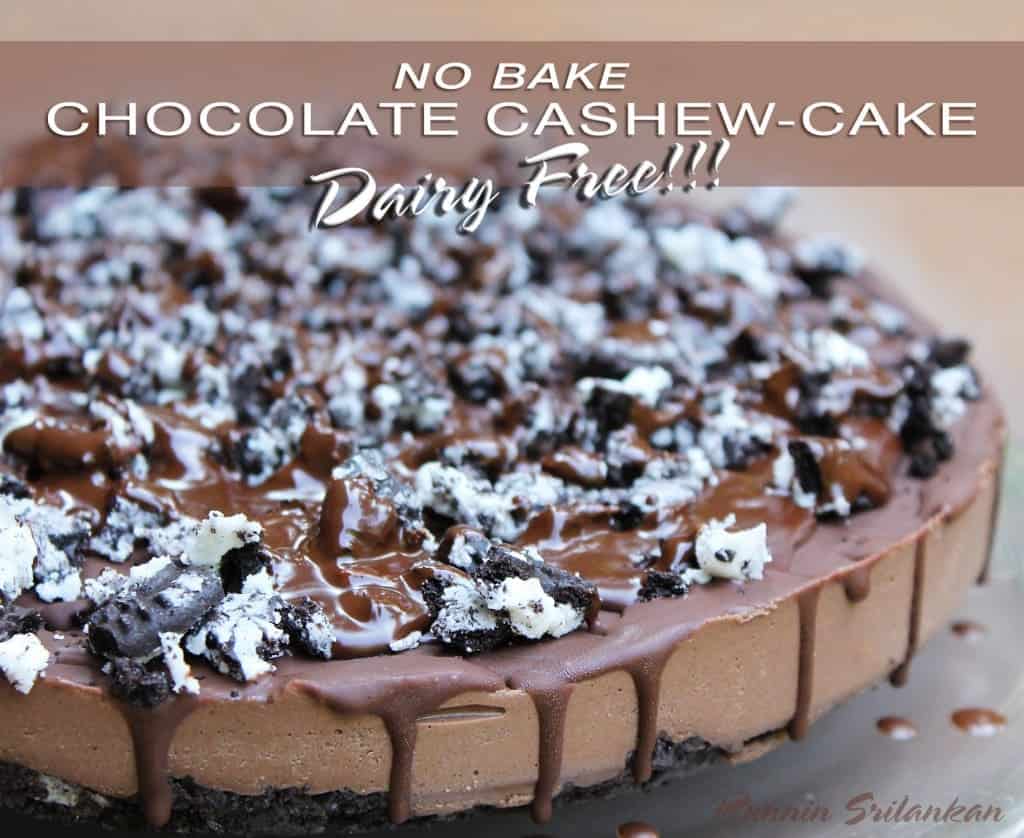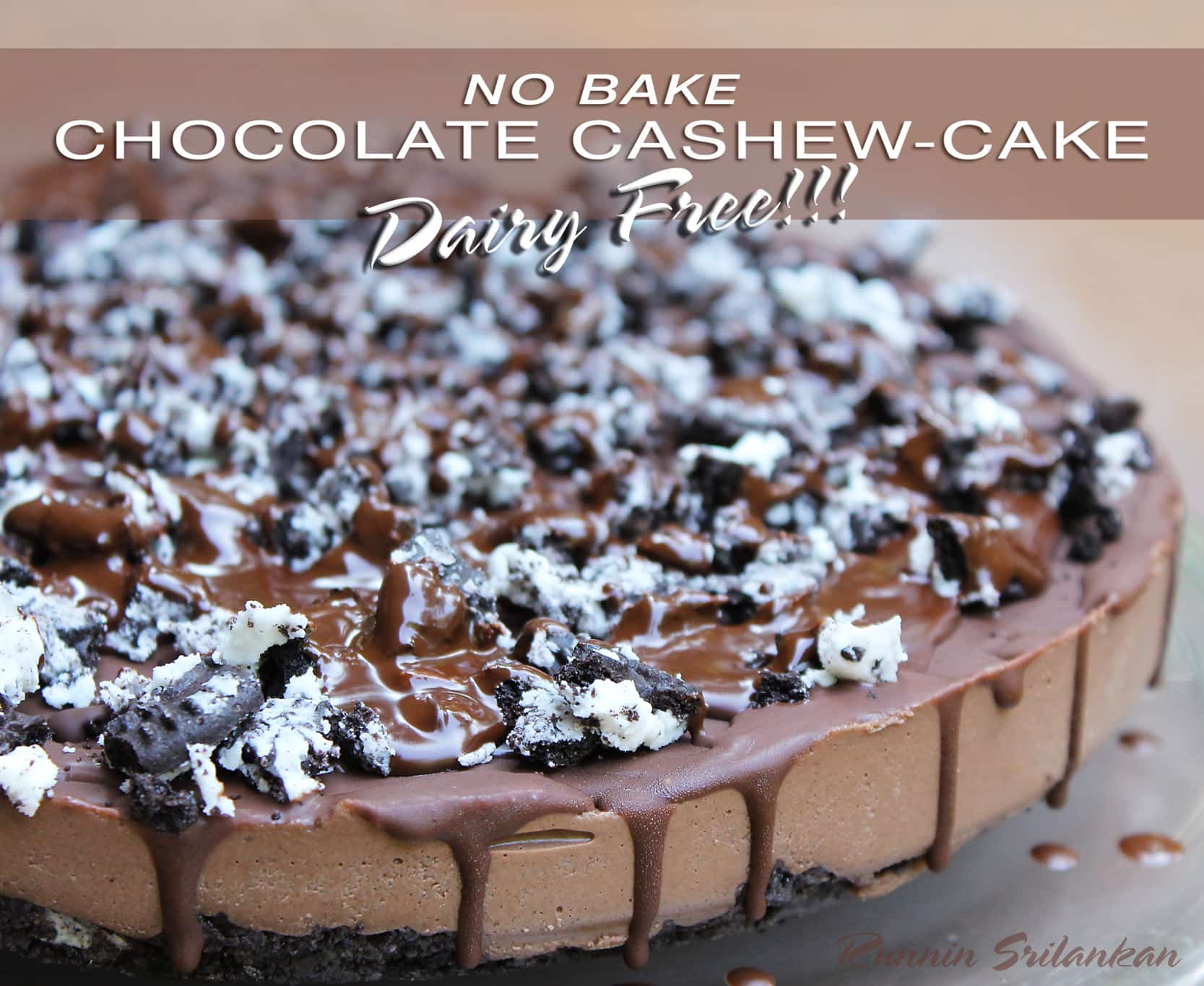 Remember Rick Springfield's "Jessie's Girl"?
Well…let me introduce you to my version: titled: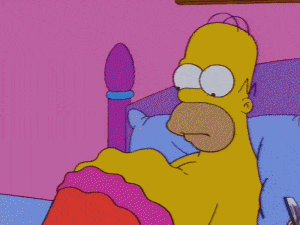 "Lactose Swirl"
Lactose was a friend,
Yeah I know he was a good friend of mine
But lately something's changed
It's a feeling in ma belly…no need to define

Lactose got himself in every swirl
And in every cheesecake and almost in every Madeleine
And, those non-dairy labels are sometimes just lies
But, I will keep loving him with my tastebuds, I just know it!
And I will wanna keep holding him in a bowl, late at night,
You know I wish that I had some Lactose-FILLED Swirl
I wish that I had some Lactose-FILLED Swirl
But, I will settle for some Lactose-FREE cheesecake instead of that!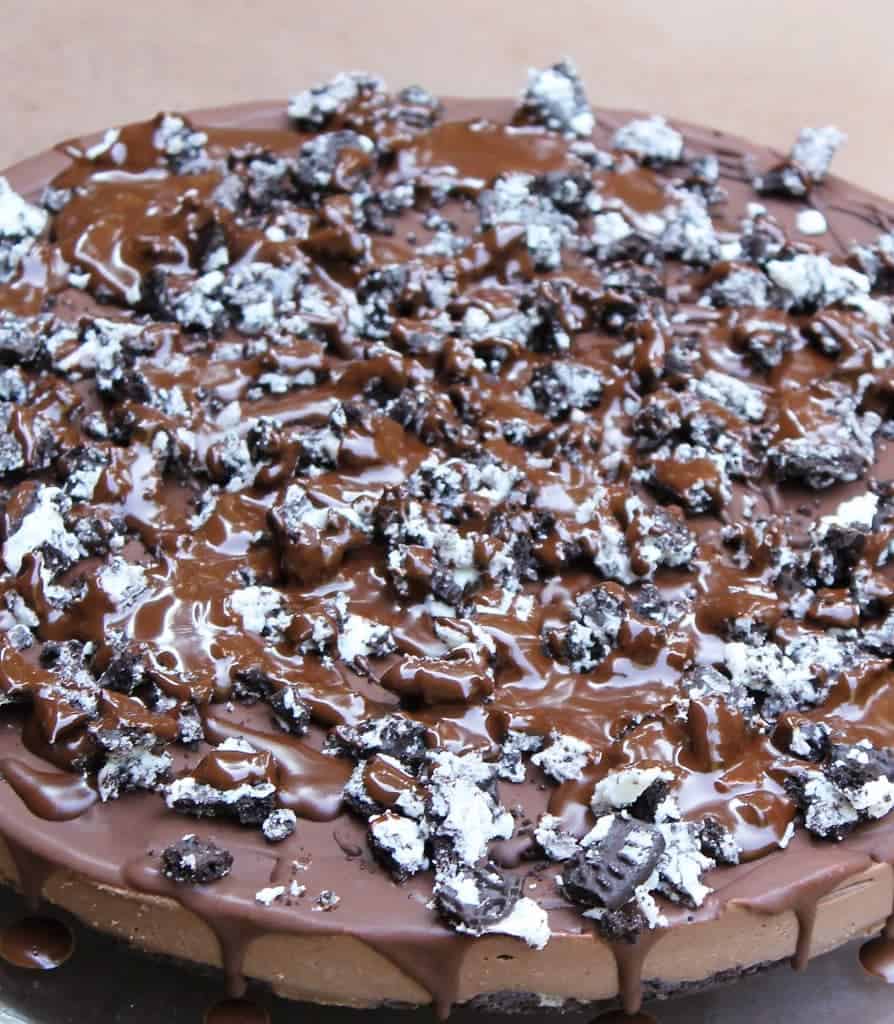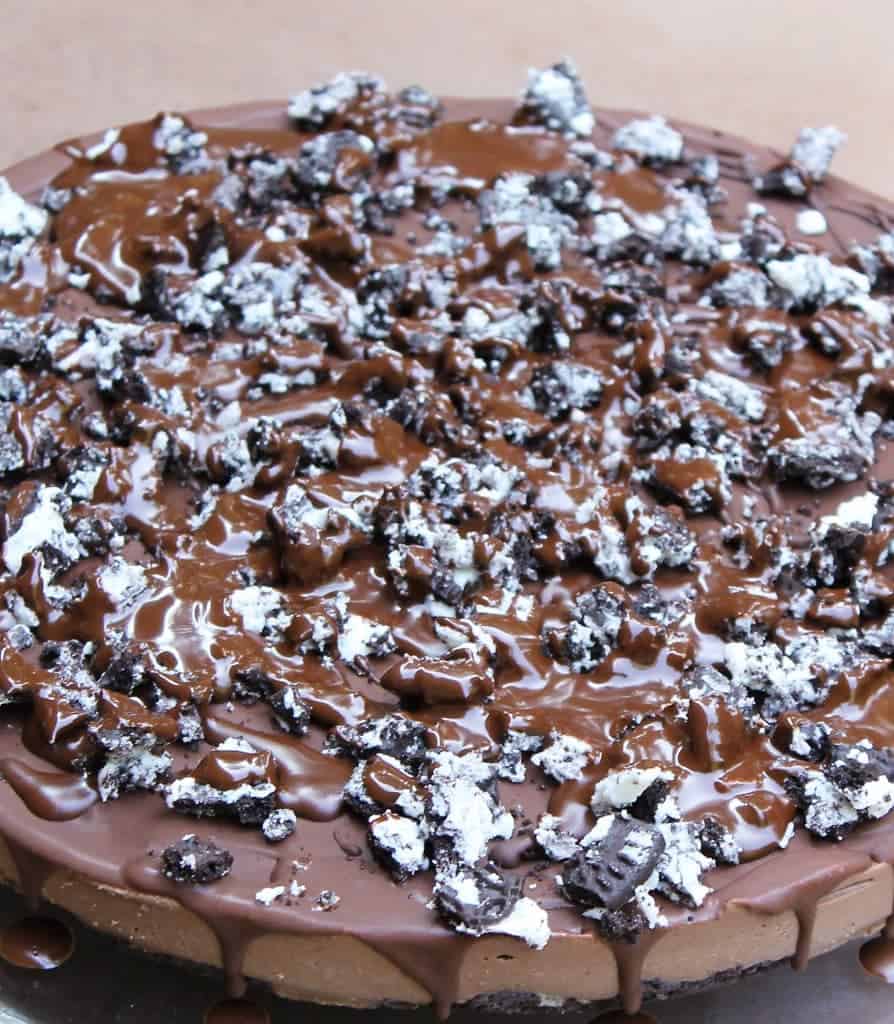 In case y'all missed it, this happens to be my birthday week and no birthday week is ever quite complete without cake – or cheesecake – or more likely, dairy free – cheese-like cake – for lactose-intolerant 'ol me!
The idea for this cake happened when my daughter and I stumbled into these Glutino cookies on one of our shopping expeditions (Glutino did not compensate me in any way or form for my new addiction to their cookies). We brought them home and suddenly I started craving "cheese"cake!!! Why – well, clearly I have issues!!!


I was all out of navy beans to make these bean-"cheese"cakes, but I had some soaked cashews in the fridge and after seeing numerous cashew cakes on the interwebs I figured I would take a stab at my own version.
Armed with the 3 C's:
• Chocolate
• Cashews
• Coconut oil
…and bout 4 hours later….
Voila – this Dairy Free, No Bake, Totally Cool, Chocolate Cashew Cake adorned my kitchen counter – but not for too long!!!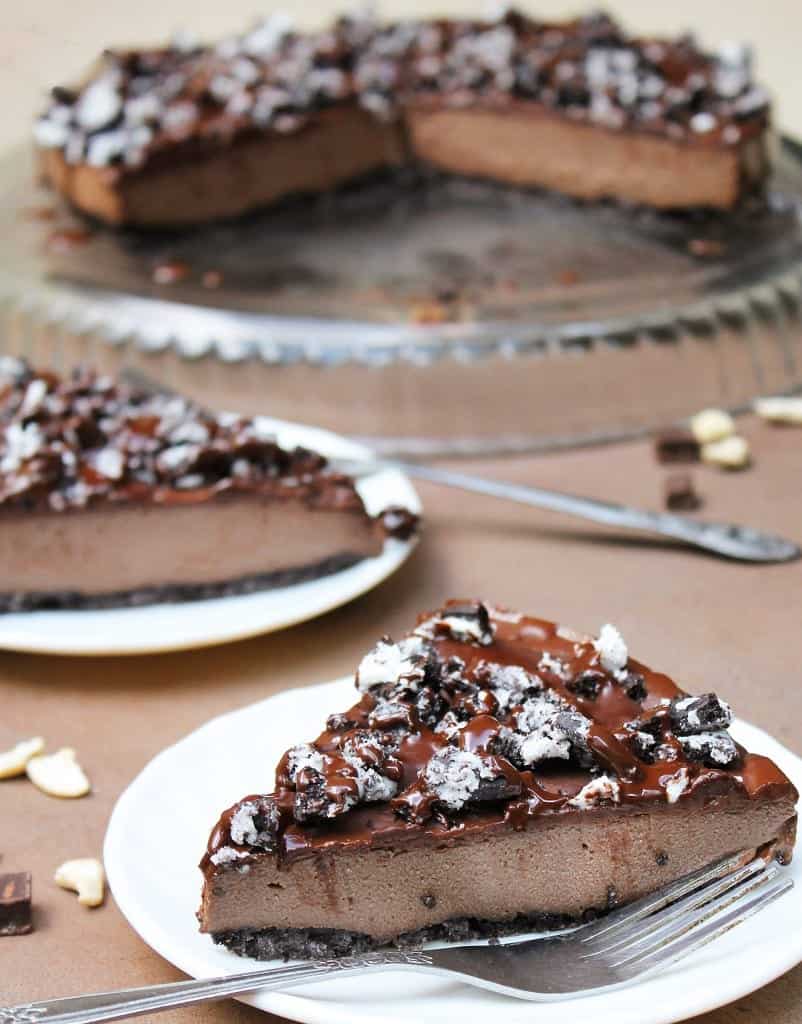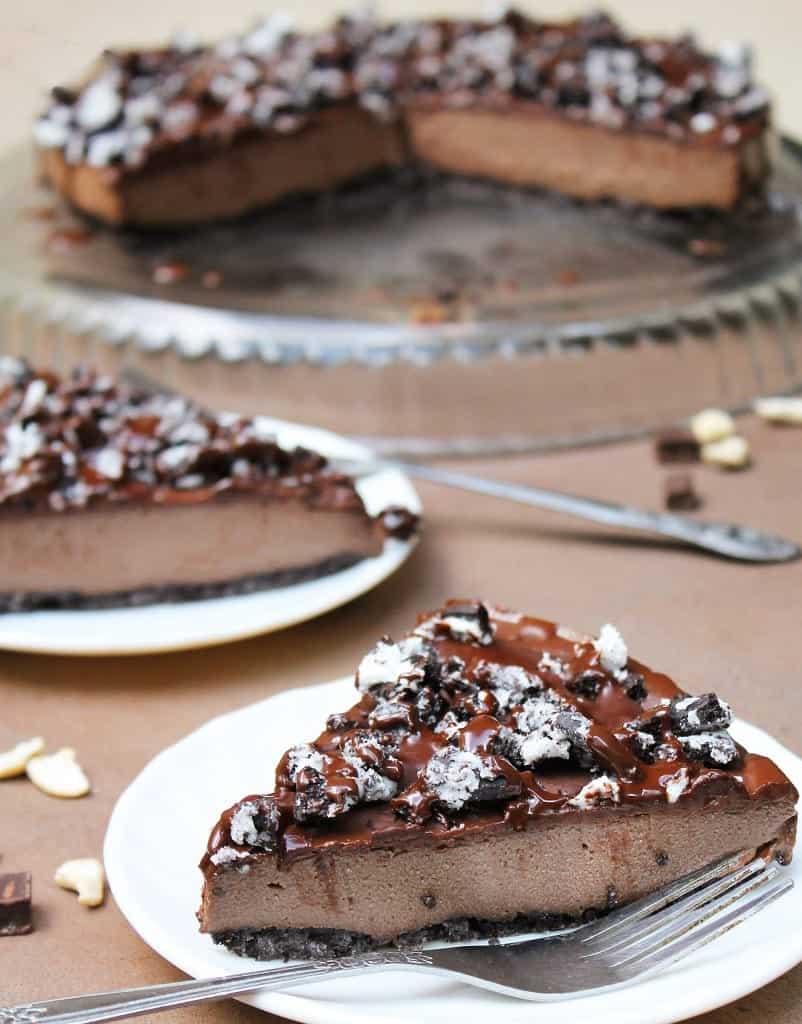 This cashew "cheese"cake isn't exactly like it's dairy filled counterpart, but if you (like me) have un-requited love issues with lactose – then this Dairy Free, No Bake, Totally Cool, Chocolate Cashew Cake will fill the void, nurse a craving away and will not cause a mini-earthquake in your belly in the process!
After all -in the words of Stephen Stills "if you can't be with the one you love, love the one you are with!"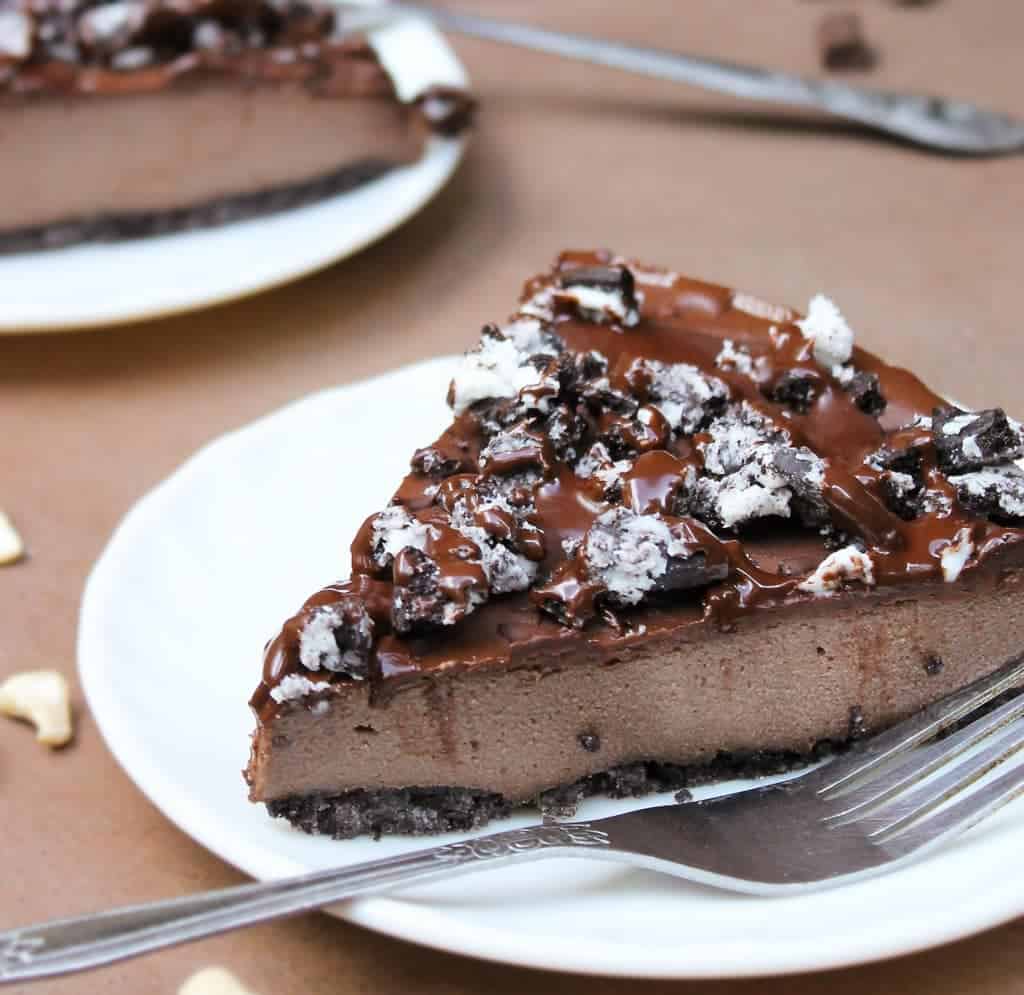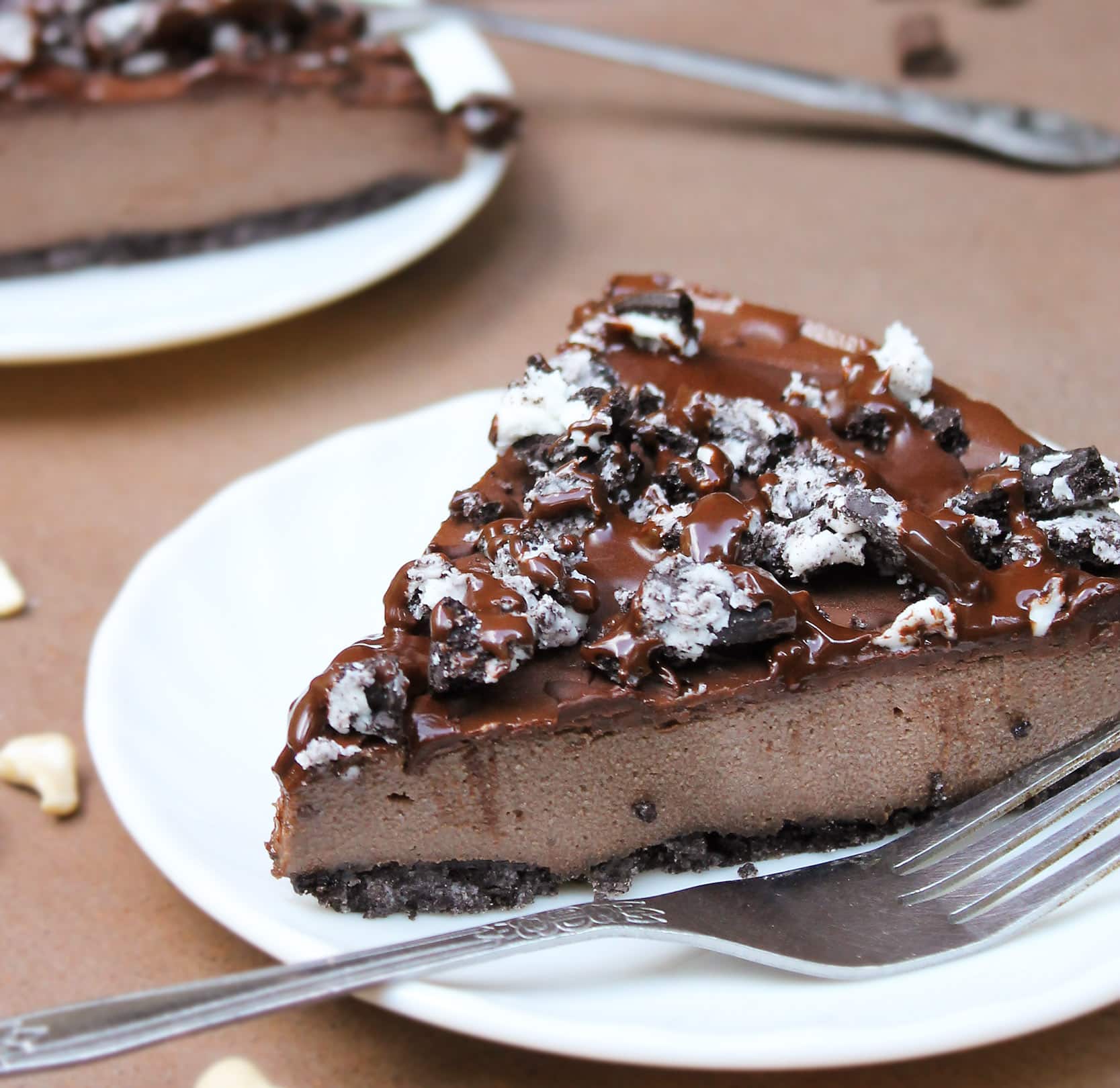 Speaking of love and gluten and dairy free – please don't forget to enter the giveaway for these totally -AH-Maing AMRAP Bars-here!