This shop has been compensated by Collective Bias, Inc. and its advertiser. All opinions are mine alone. #CollectiveBias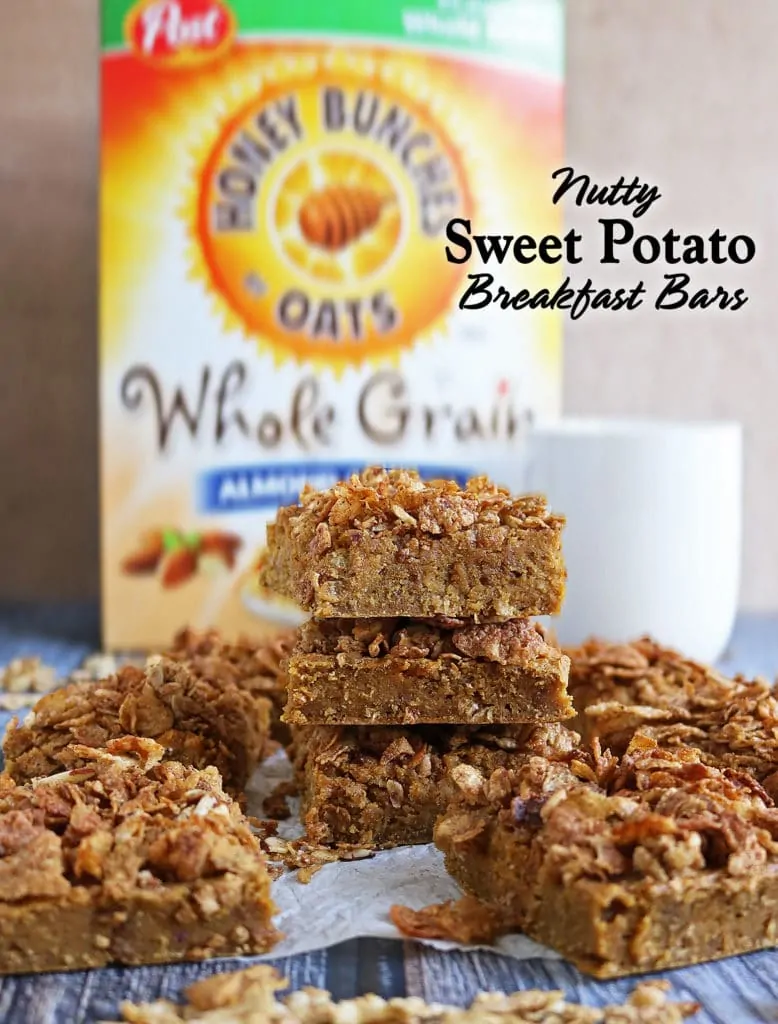 So, I think my tastebuds might be going through a midlife crisis. These days, they (my tastebuds) are having a hard time distinguishing between well roasted and mashed pumpkin and well roasted and mashed sweet potato. It gets even worse when either pureed sweet potato or pureed pumpkin are added to a baked treat. Case in point, the other day, I thought I was inhaling a pumpkin muffin from a bakery, only to see that the label on the bag said "sweet potato!" GAH!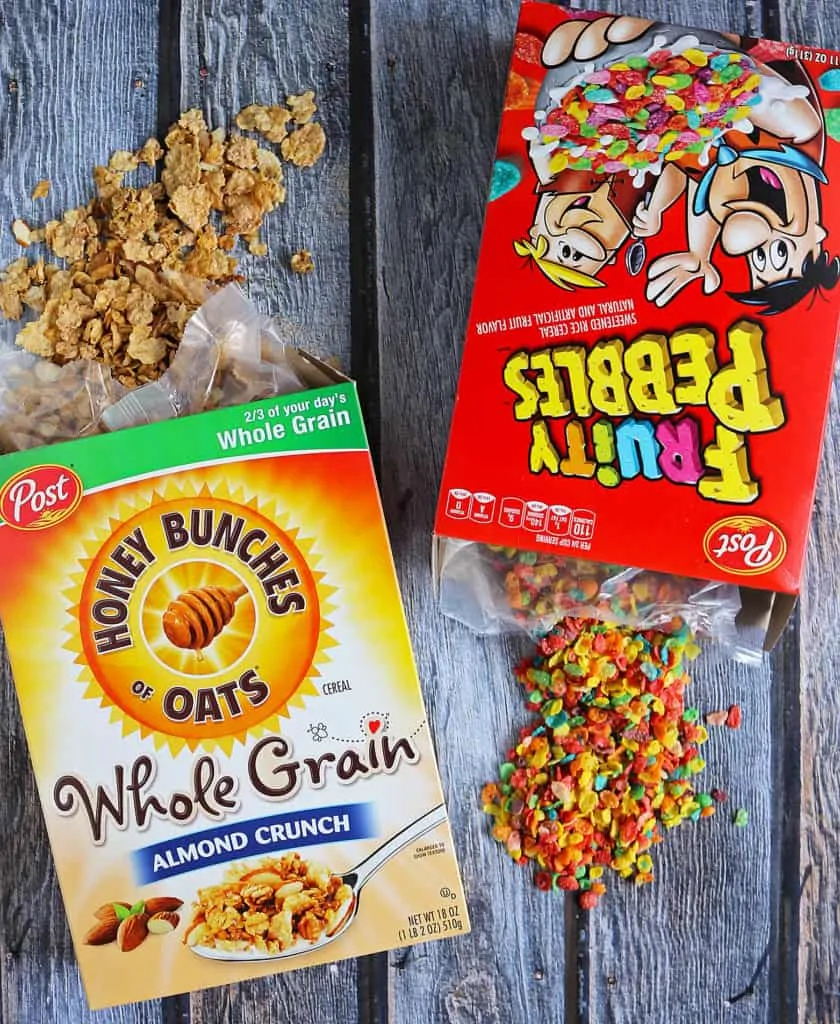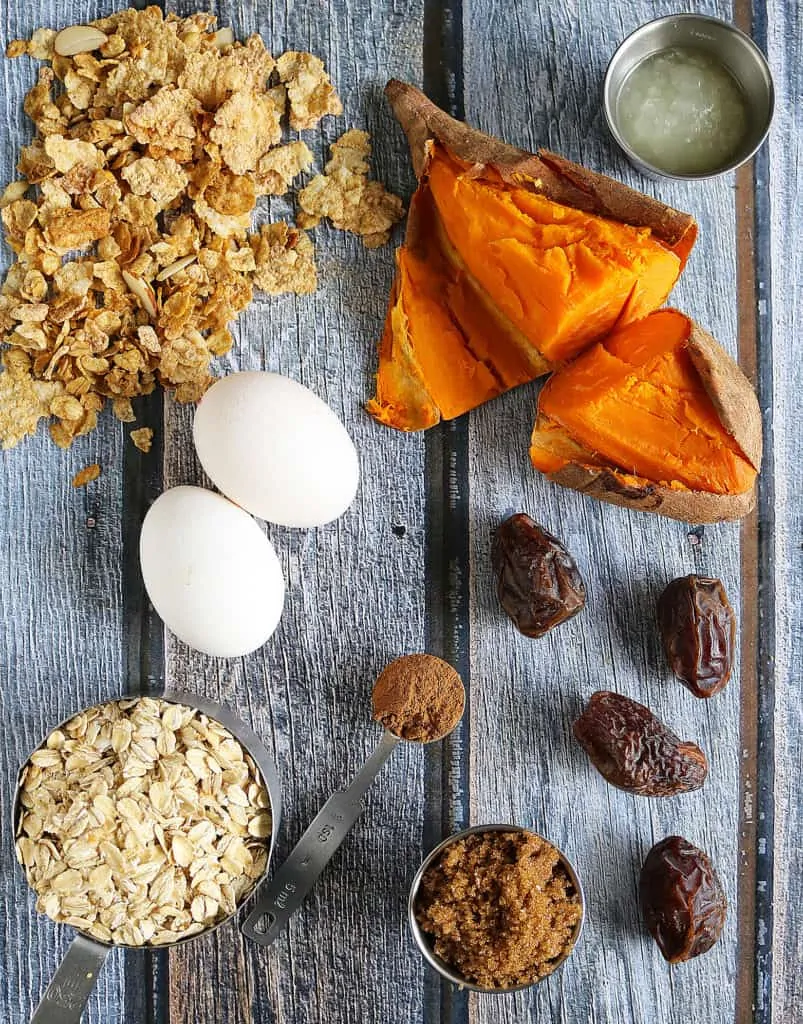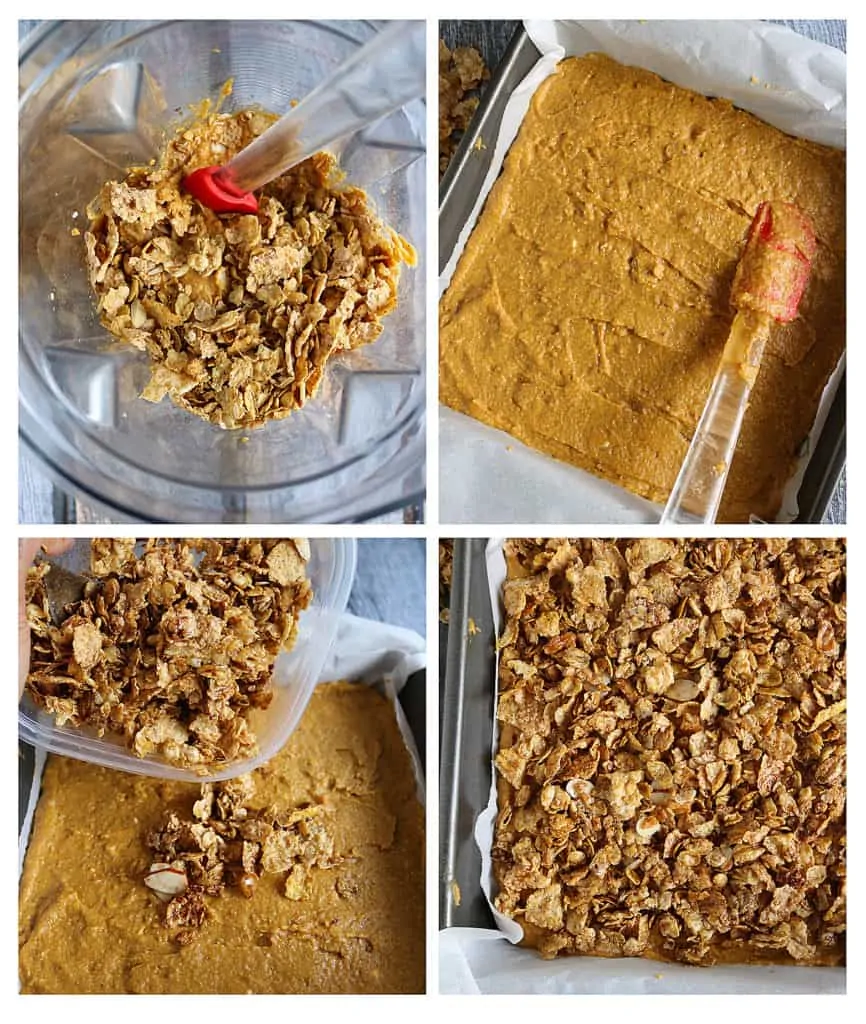 Now, my daughter thinks I am a bit nutty as she swears she can easily tell them apart! I keep trying to fool her, but that kid manages to catch a glimpse of a can of pumpkin puree or baked potato skins and calls me out. Recently, I made these Nutty Sweet Potato Breakfast Bars and tried to convince her they were pumpkin – but she dug through the trash, pulled out the well roasted sweet potato skins and said "good try mom, good try!" The next time I decide to subject her to a taste test, I seriously need to amp up my cleaning game and get rid of any evidence first!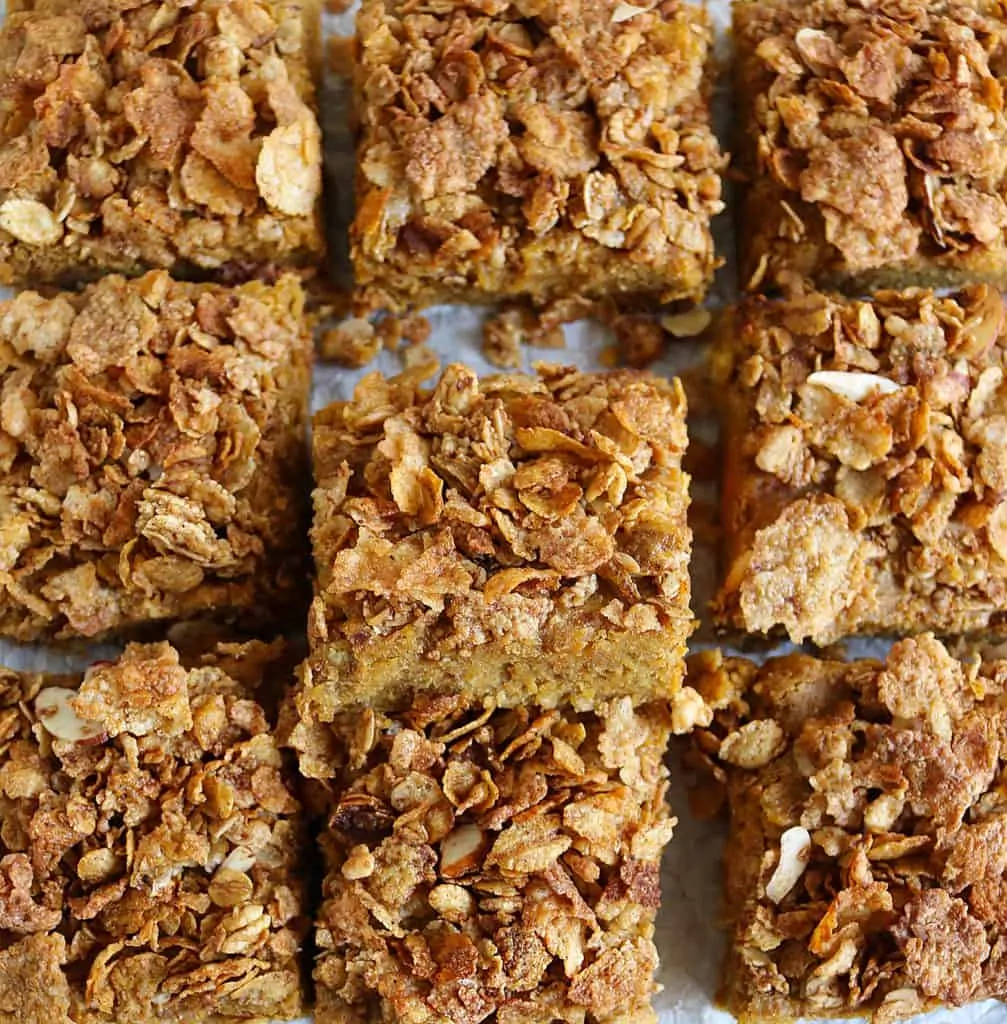 Speaking of these Nutty Sweet Potato Breakfast Bars, I did something different making these. I picked up a pack of Honey Bunches of Oats cereal and POST Pebbles cereal at Publix and figured I'd add some of the Honey Bunches of Oats cereal into the blended up batter for these bars, as well as use some more of the Honey Bunches of Oats cereal to make a faux-streusel topping.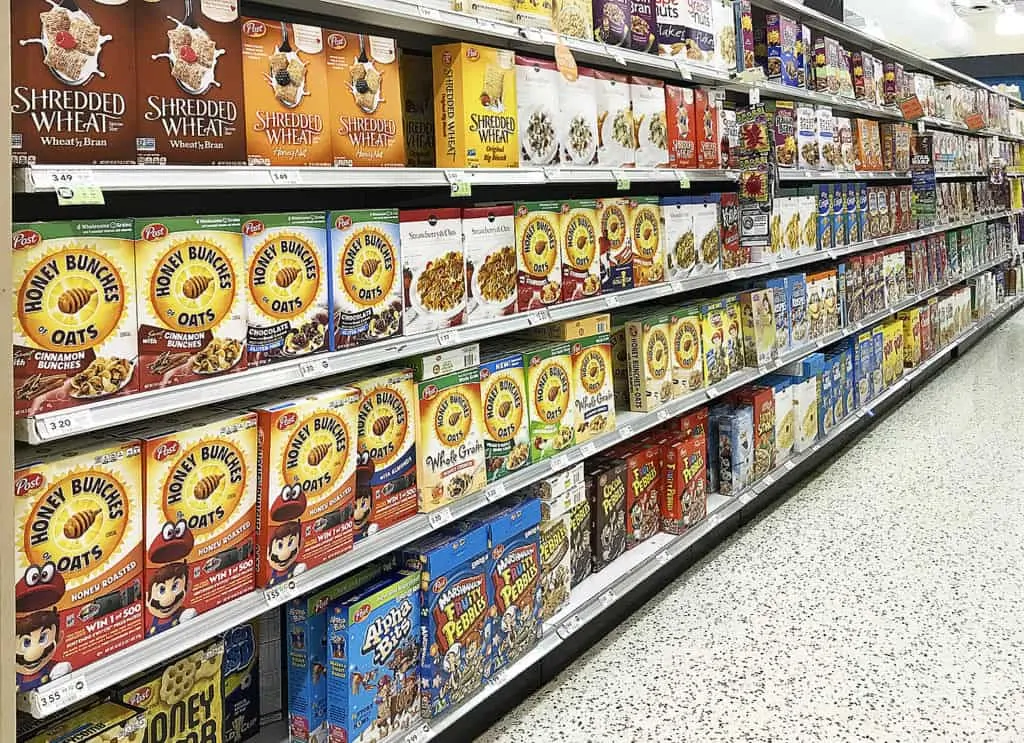 By the way, you can save $1 on any ONE (1) Honey Bunches of Oats cereal and $0.75 off of any ONE (1) POST Pebbles cereal at Publix using a special coupon!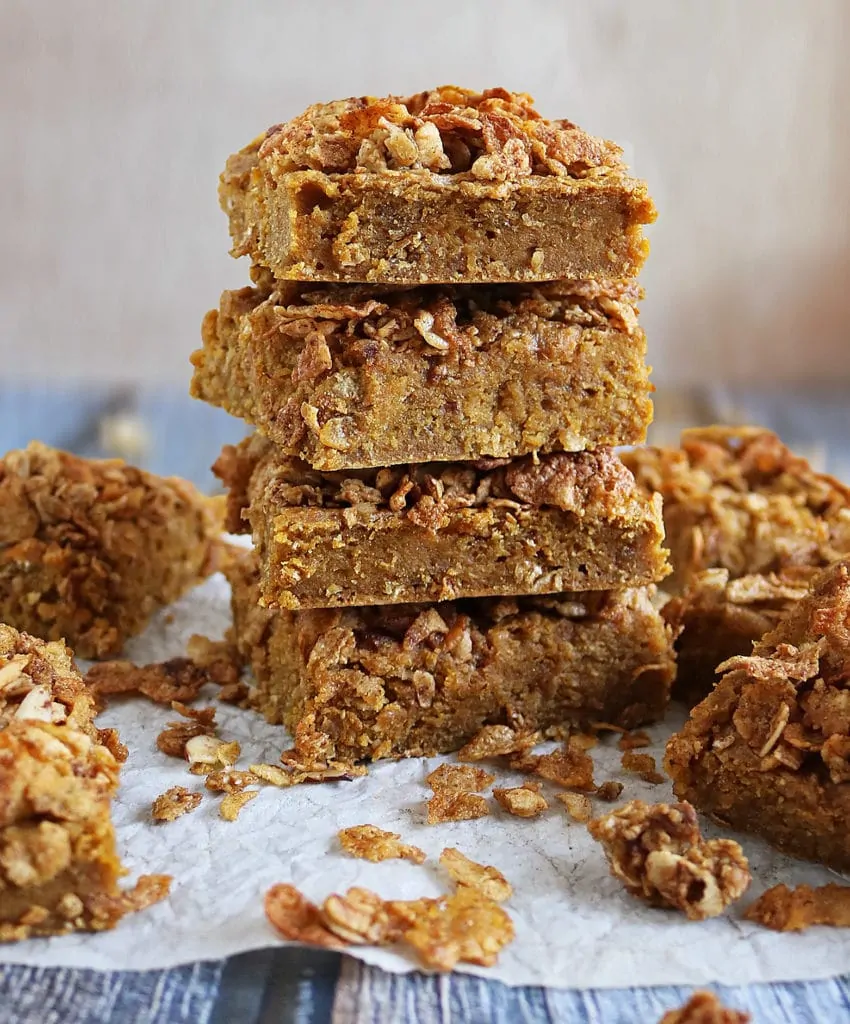 I made these bars just before we moved. Yes, move-d as in past tense! I will write more about this past crazy week in another post shortly. I've gotta say that even though the week was crazy, there were some super cool people I met through it. And, these bars helped see my daughter and I through some crazy packing and moving!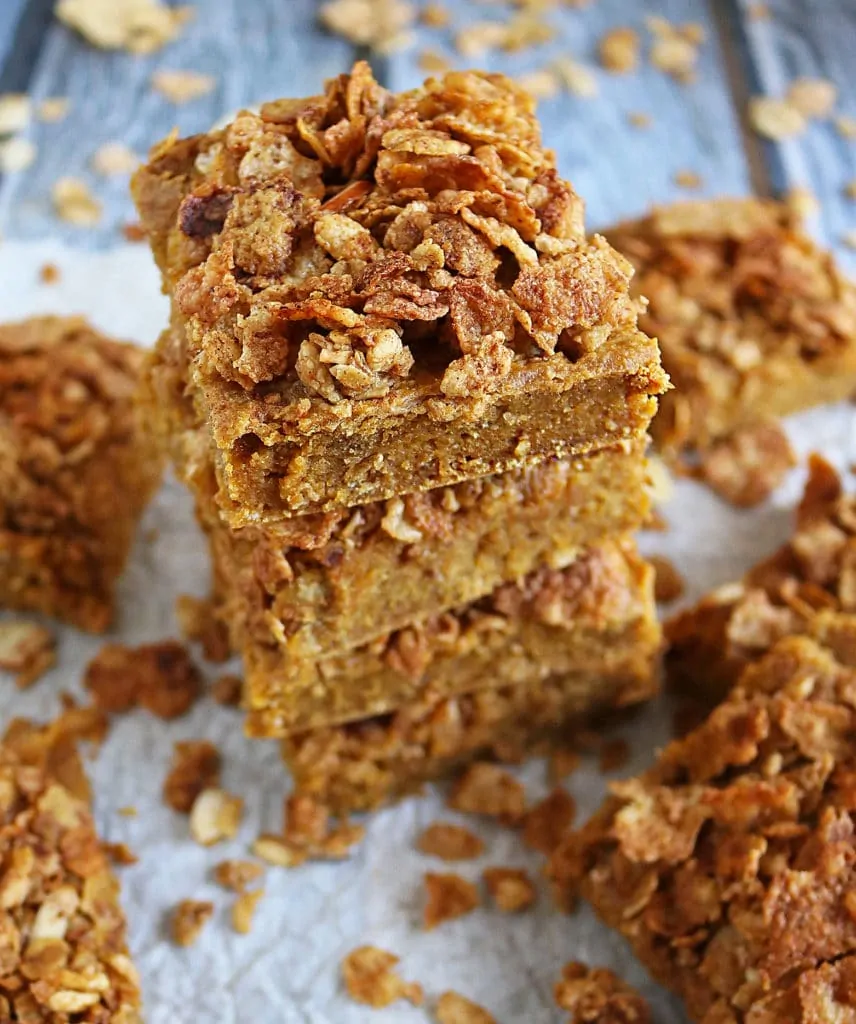 When I made these bars, I almost added a handful of caramel chips to them – I mean sweet potato and caramel chips are delightfully delicious! But, instead I decided to use some medjool dates and some brown sugar to give these Nutty Sweet Potato Breakfast Bars a more natural sweetness. Though, I must confess, there was one night when we warmed these bars up and topped them with the last bit of vanilla ice cream we had left in out old freezer!