Chicken soup gets a makeover with pumpkin and ginger – making this a delicious and healthy meal with some crusty bread – especially after a long, cold, day.
This shop has been compensated by Collective Bias, Inc., Abreva, Breathe Right, Clorox, Robitussin and Theraflu. All opinions are mine alone. #SoothesOfTheSeason #CollectiveBias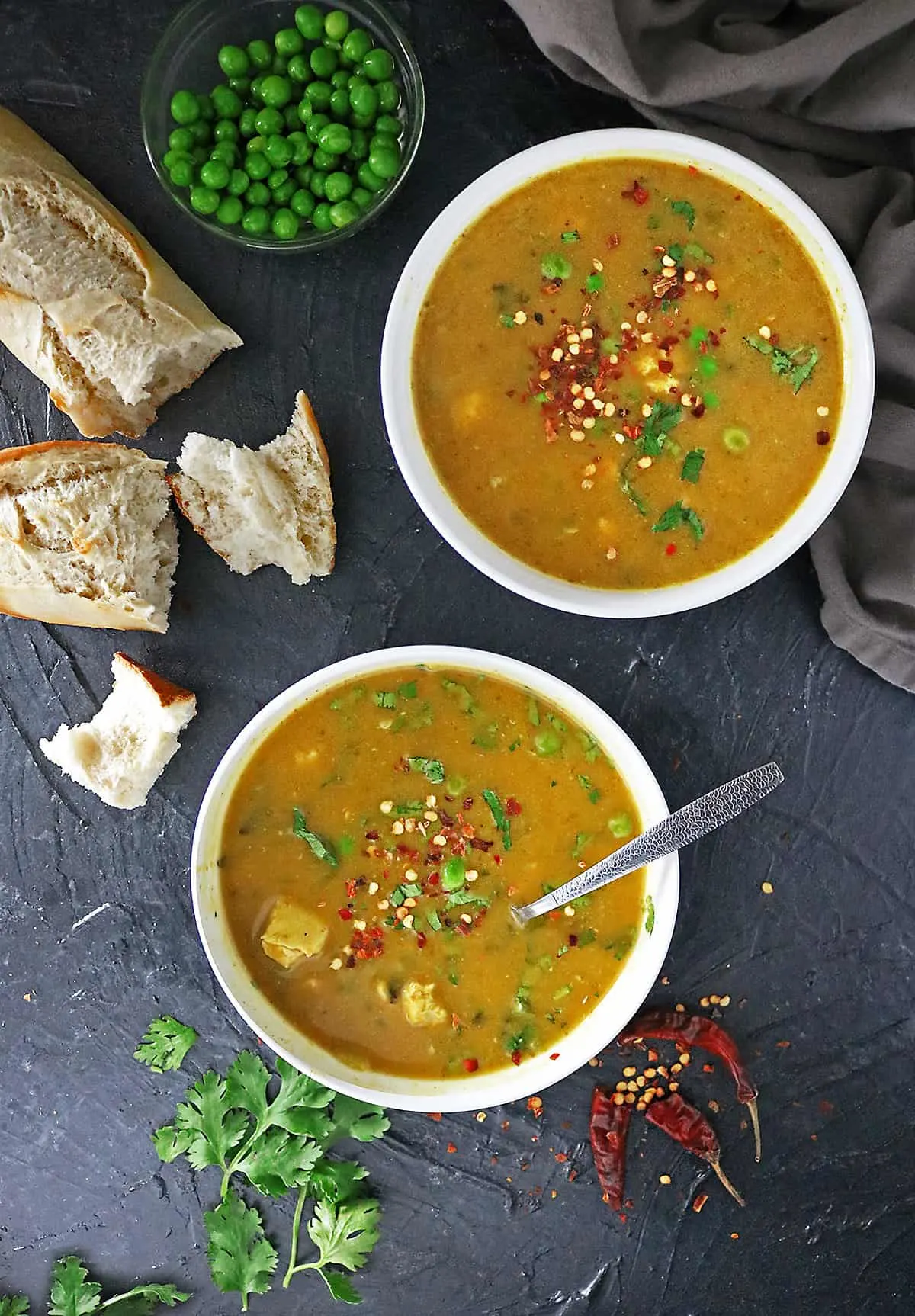 This Ginger Pumpkin Chicken Soup is perfect for a cold winter evening. It is loaded with flavor. Just dip some crusty bread into it and you have a satisfying meal on hand!
I so love the hustle and bustle of the holiday season! Every year I relish those Friendsgiving get-togethers, cookie exchange parties, gift-shopping, Christmas plays and productions, and time with those nearest and dearest to my heart.
Seeing my daughter and I live in Athens and most of my family and friends live between Lawrenceville and Atlanta, those nearest and dearest to my heart, actually live miles away. So, all the holiday shenanigans have us hustling and bustling – literally!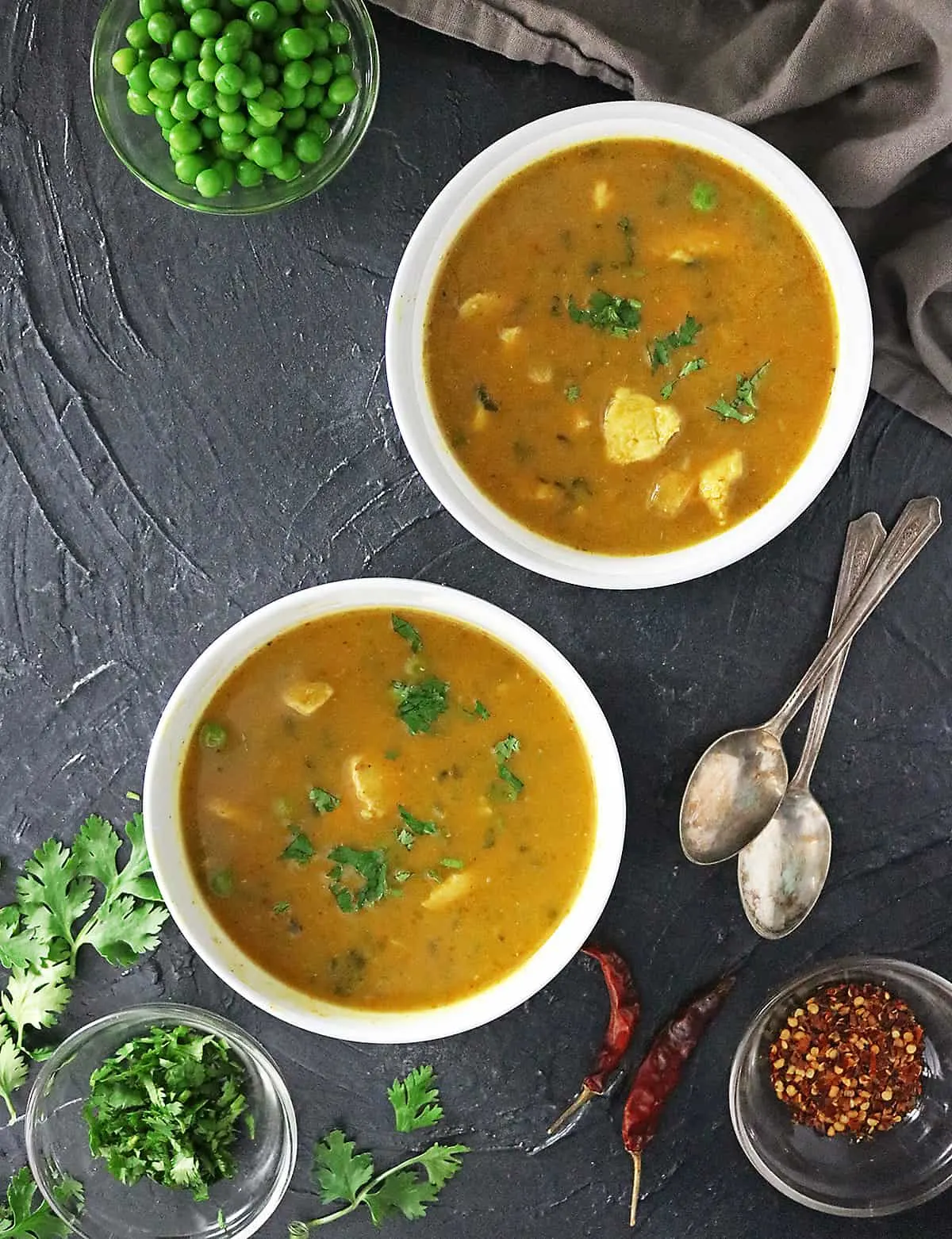 And, sometimes, all that hustling and bustling wears me down. Which often leaves me susceptible to catch a cold or a cough or (eek) the flu – which seem to be running rampant this time of year.
To try and cut down on the hustle and bustle a bit, this year my family suggested we do away with a Christmas Eve get together and another Christmas Day gathering. Instead, we huddle up together for those days around Christmas.
All that huddle times demands food, so, this year, I'm heading to Kroger to stock up on ingredients for meals before Christmas (like this Ginger Pumpkin Chicken Soup) and our big Christmas Day spread.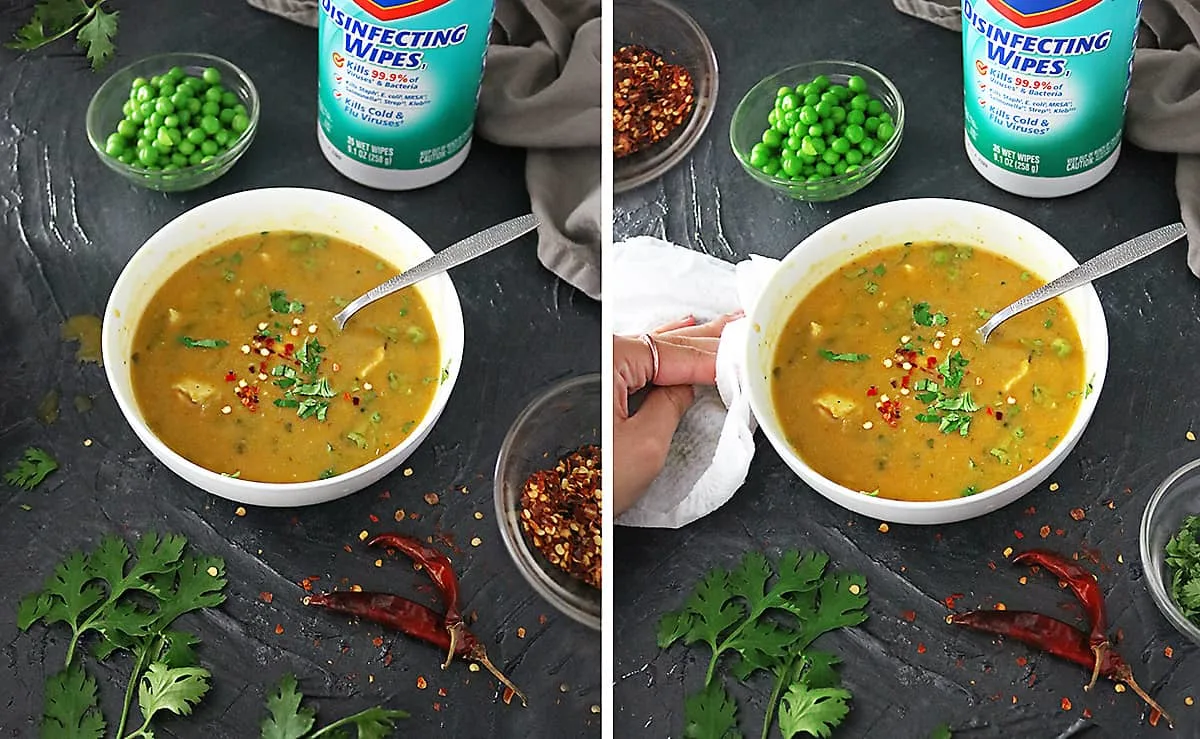 The next time you are at Kroger, make sure to stock up on the above items and make use of the deals listed below:
Beginning on 12/9/18 you can get:
$1 Off Any Theraflu Product through 1/26/19
$2 off Theraflu Power Pods, 12ct Powders, 40ct Caplets, and Syrups Twinpack through 1/26/19
A $1.25 off coupon on Robitussin through 1/4/19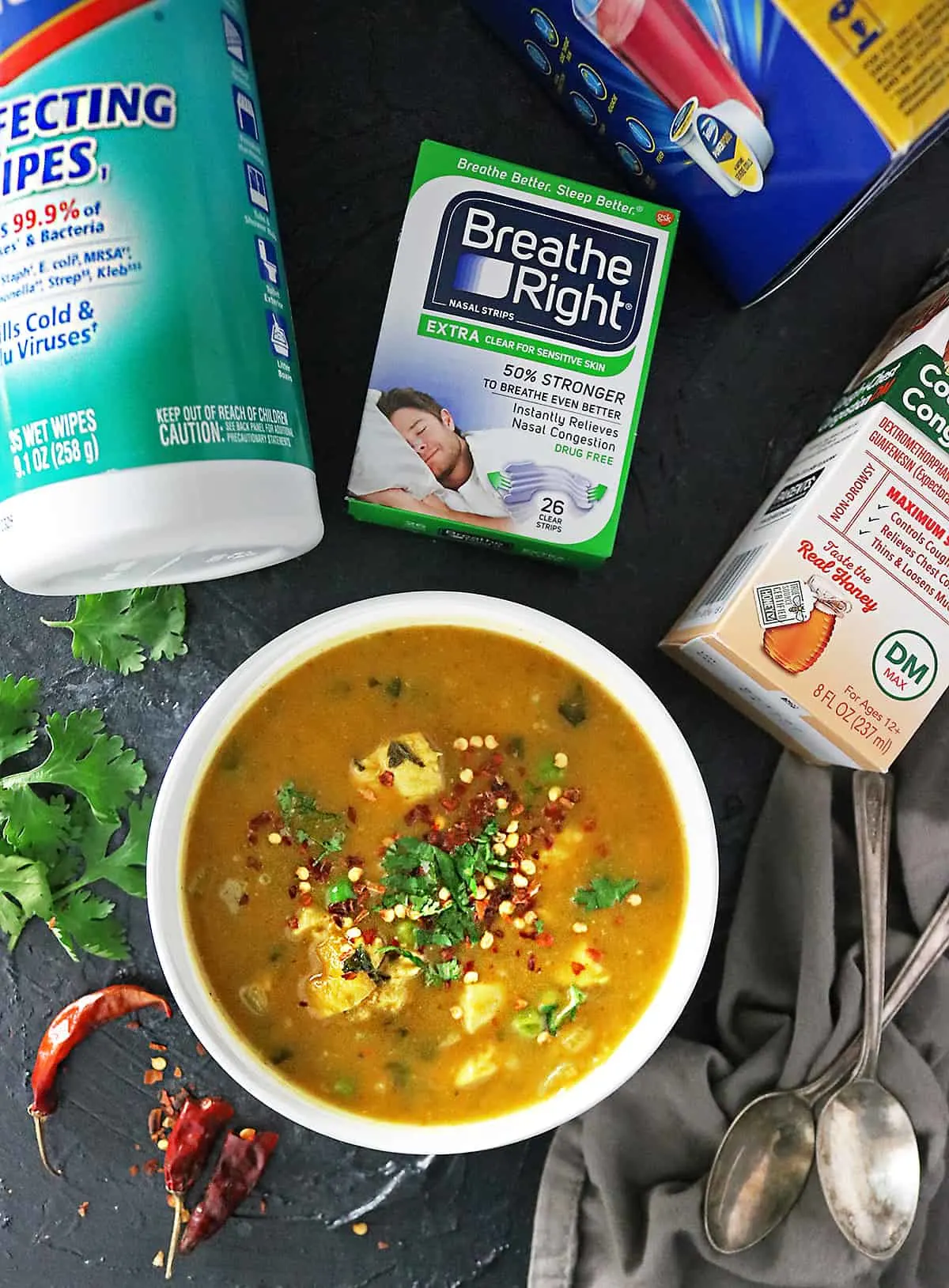 Now, back to this Ginger Pumpkin Chicken Soup.
This soup is packed full of fresh grated ginger. When I pick up a bunch of raw ginger at Kroger, I usually peel it, grate it, and store it in an airtight container for when I need it for recipes like this. In addition to ginger, this Ginger Pumpkin Chicken Soup has some of the same ingredients of this Roasted Garlic Pumpkin Soup, such as chicken bone broth, turmeric, cumin, coriander, onions and garlic.
It also has some chicken, peas and spinach to make it a meal in a bowl. It is delicious with some crusty bread and is a satisfying, light and nutritious meal to enjoy before or after those heavy holiday meals.