Deliciously soft, these healthy, gluten-free, 12-ingredient, Peppermint Cookies are perfect for holiday gifting and for breakfast too!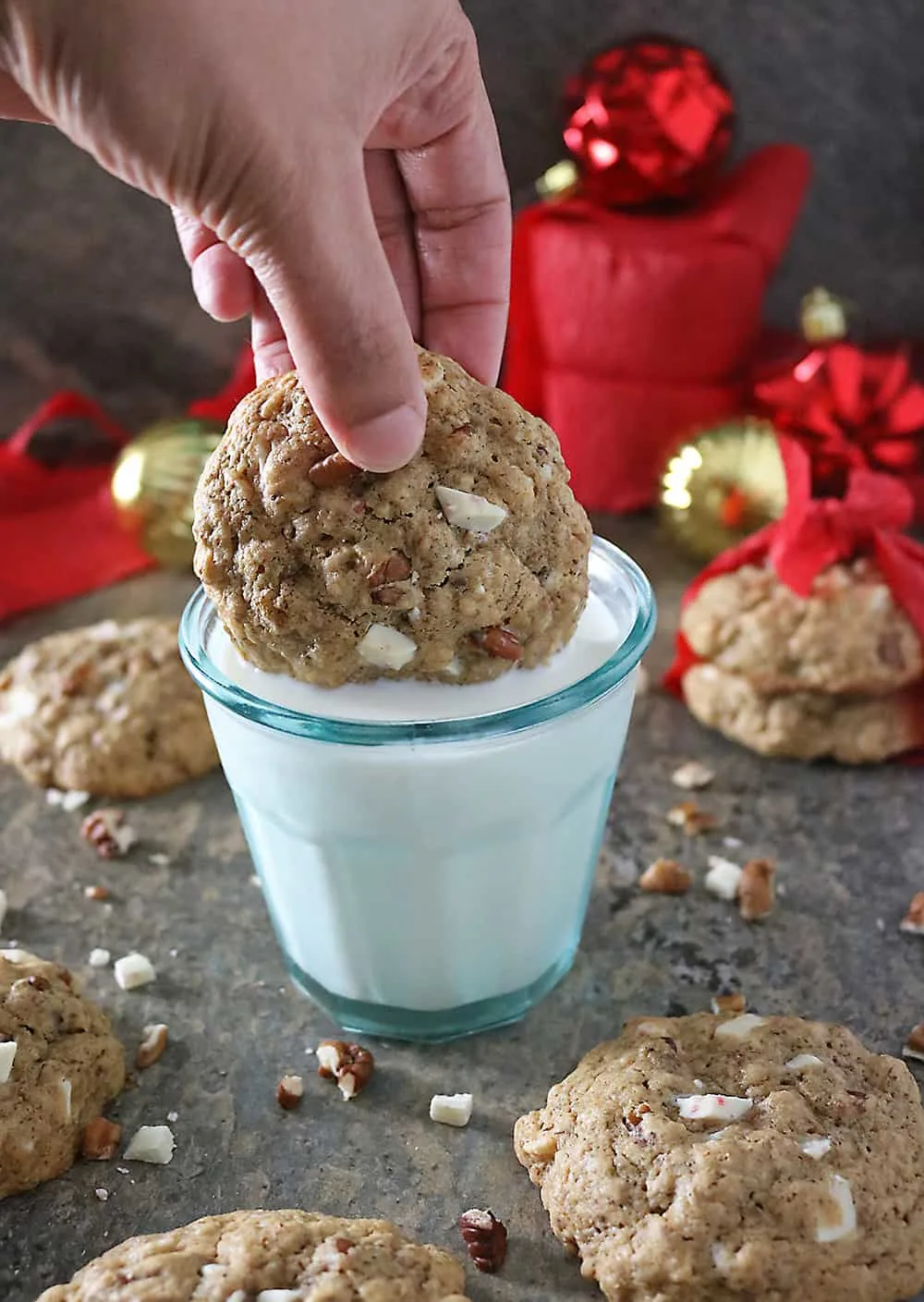 These peppermint cookies are delicious, healthy, and gluten-free. They are just as good to enjoy for breakfast or at your holiday cookie swap or just because.
What are the ingredients in these peppermint cookies?
The 12 ingredients in these cookies are:
Peanut Butter
Coconut Oil
Brown Sugar
Eggs
Flax Meal
All-Purpose Gluten Free Flour
Rolled Oats
Pure Vanilla Extract
Baking Powder
Salt
Chopped Pecans
Peppermint Baking Chips, such as Ghirardelli
---
I recently brought home a bag of Ghirardelli peppermint baking chunks, and I've been helpless around them.
Almost as helpless as my doggos get around a jar of these Sweet Potato Peanut Butter Treats!
I'm sitting here thinking how did I not try these in years past, but I don't recall seeing these at any of the grocery stores I frequent…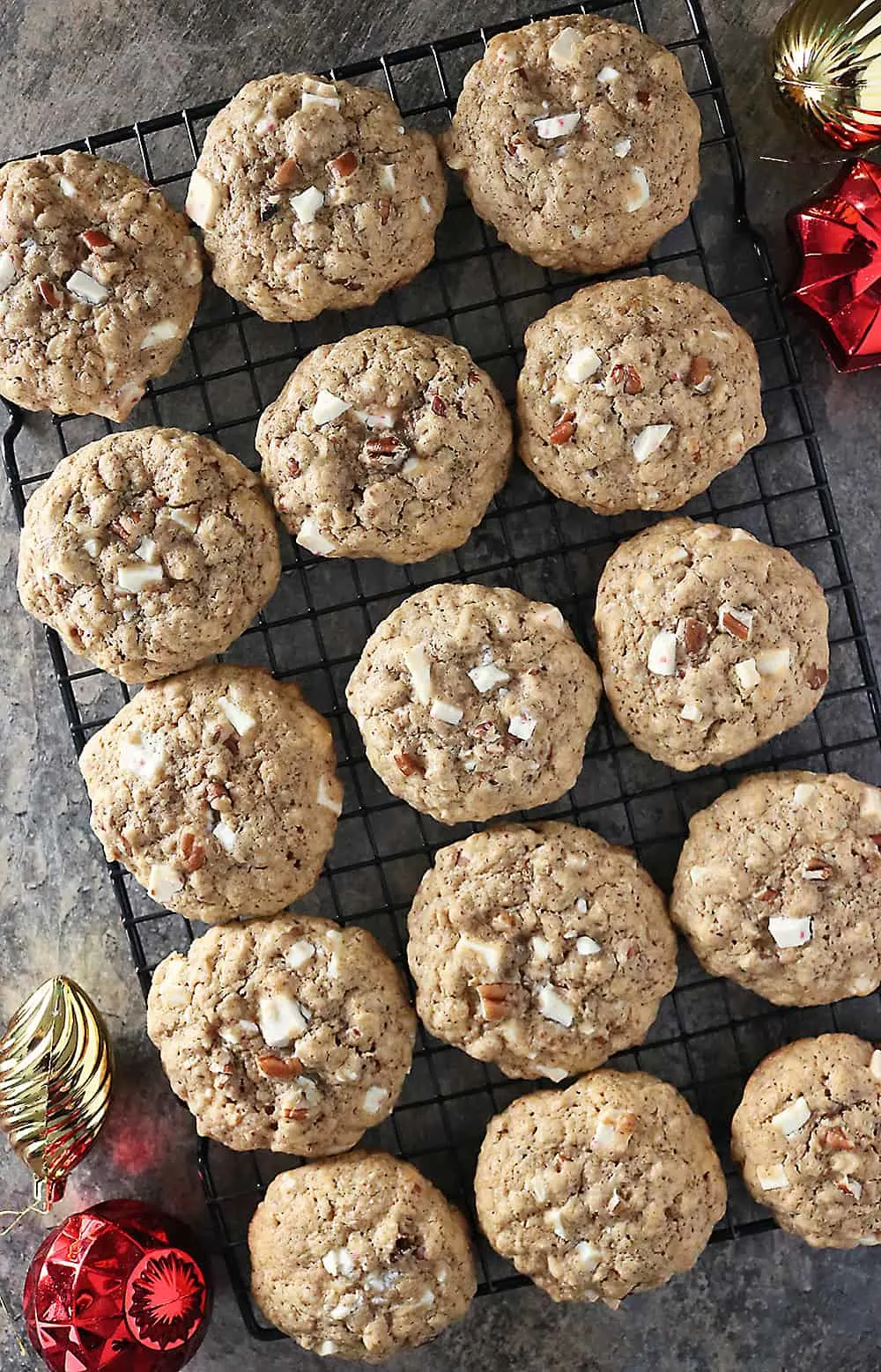 By the way, this is not a sponsored post. These are just the rantings of a food blogger in a peppermint chunk foodie coma!
When I picked up a bag of these peppermint baking chunks, my intentions were to bake up all things peppermint.
I envisioned peppermint scones, peppermint muffins, peppermint bars, and even remaking these peppermint bites.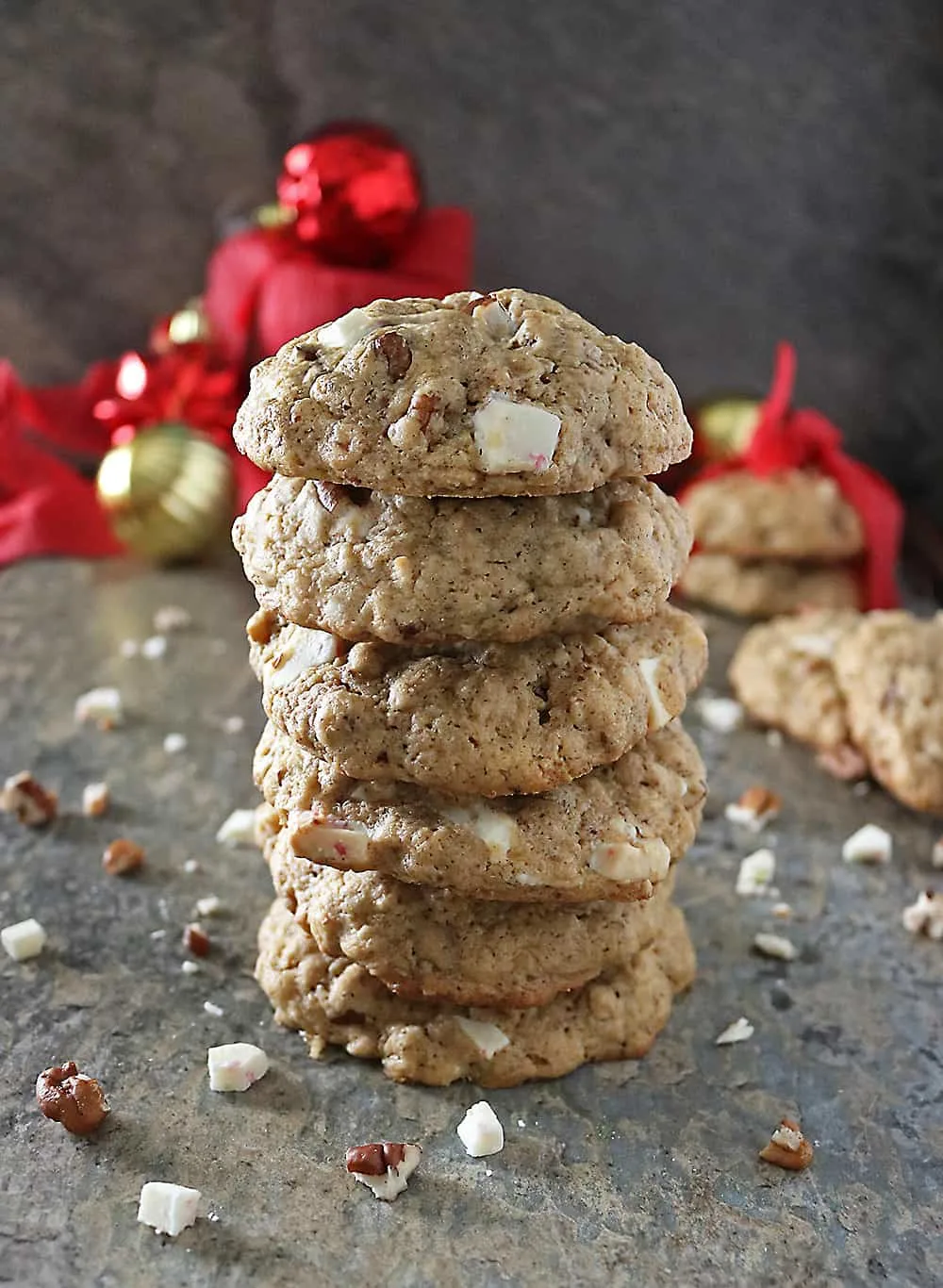 But, before I knew it, that bag of peppermint chunks was half full. If I had rats at home, I'd blame them – but, snacking on handfuls every time I got a cup of coffee is the main culprit.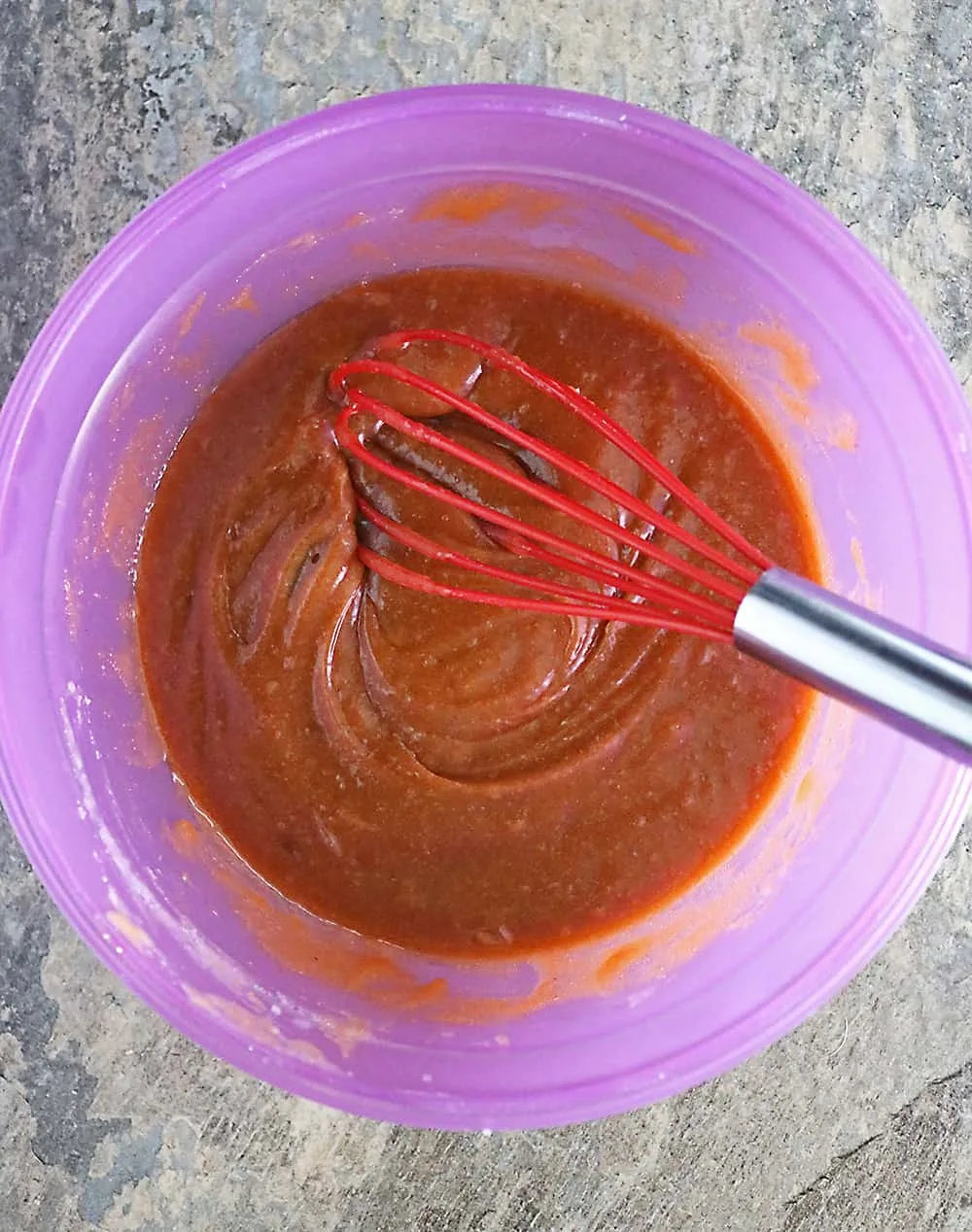 Why are these peppermint cookies considered healthy?
I made these Peppermint Cookies Recipe with a combination of peanut butter and coconut oil instead of butter.
They are packed with wholesome oats, flax, and pecans for a nutritional kick.
By the miracle that is baking, that peanut butter taste doesn't seem to overwhelm the peppermint flavor in these cookies — kind of like in these Gluten Free Chocolate Chip Pecan Cookies.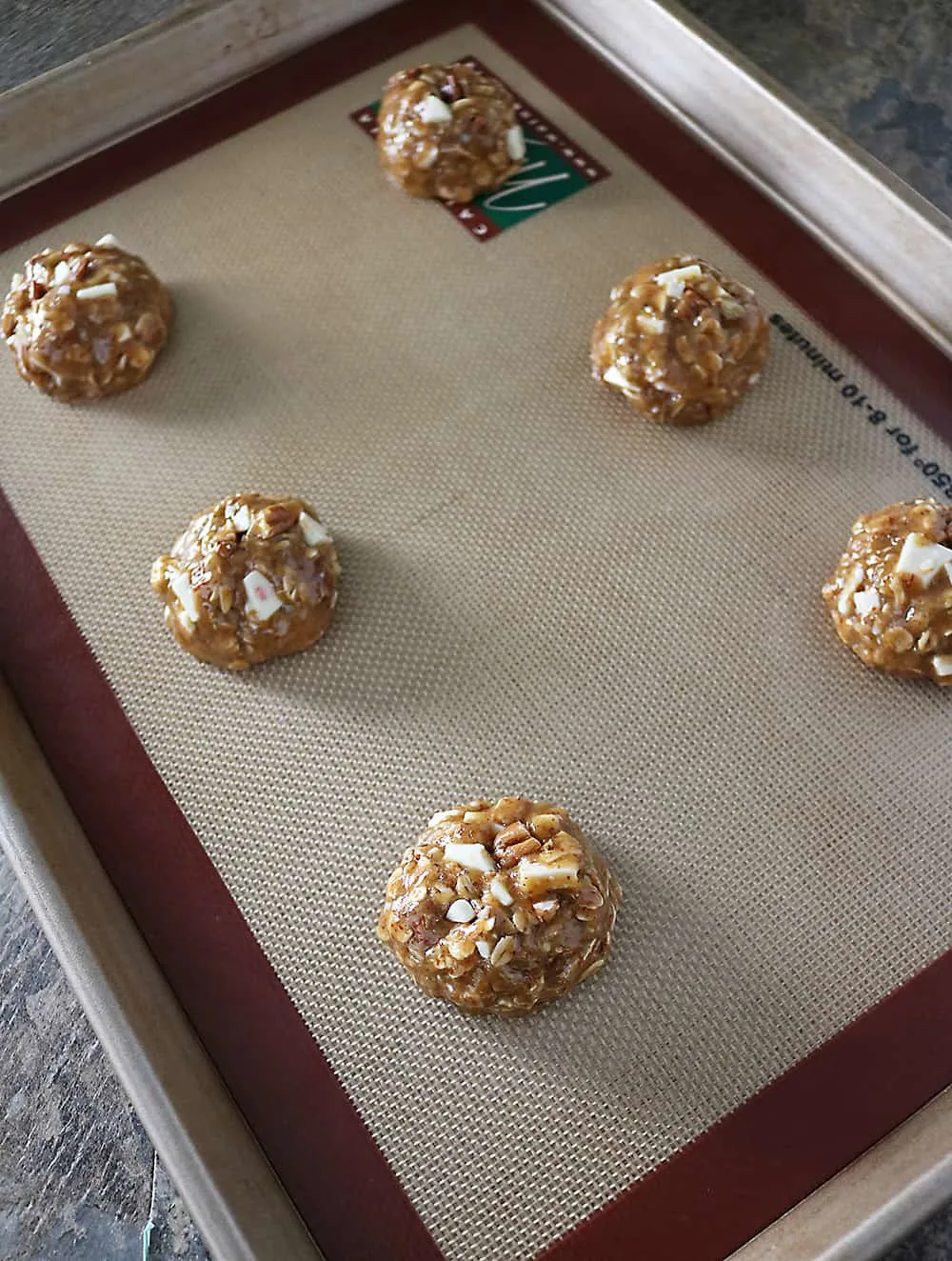 After eating all those handfuls of peppermint chunks, I was trying to set the nutritional scales in balance again by cramming as much better-for-me stuff as I could into these Peppermint Cookies.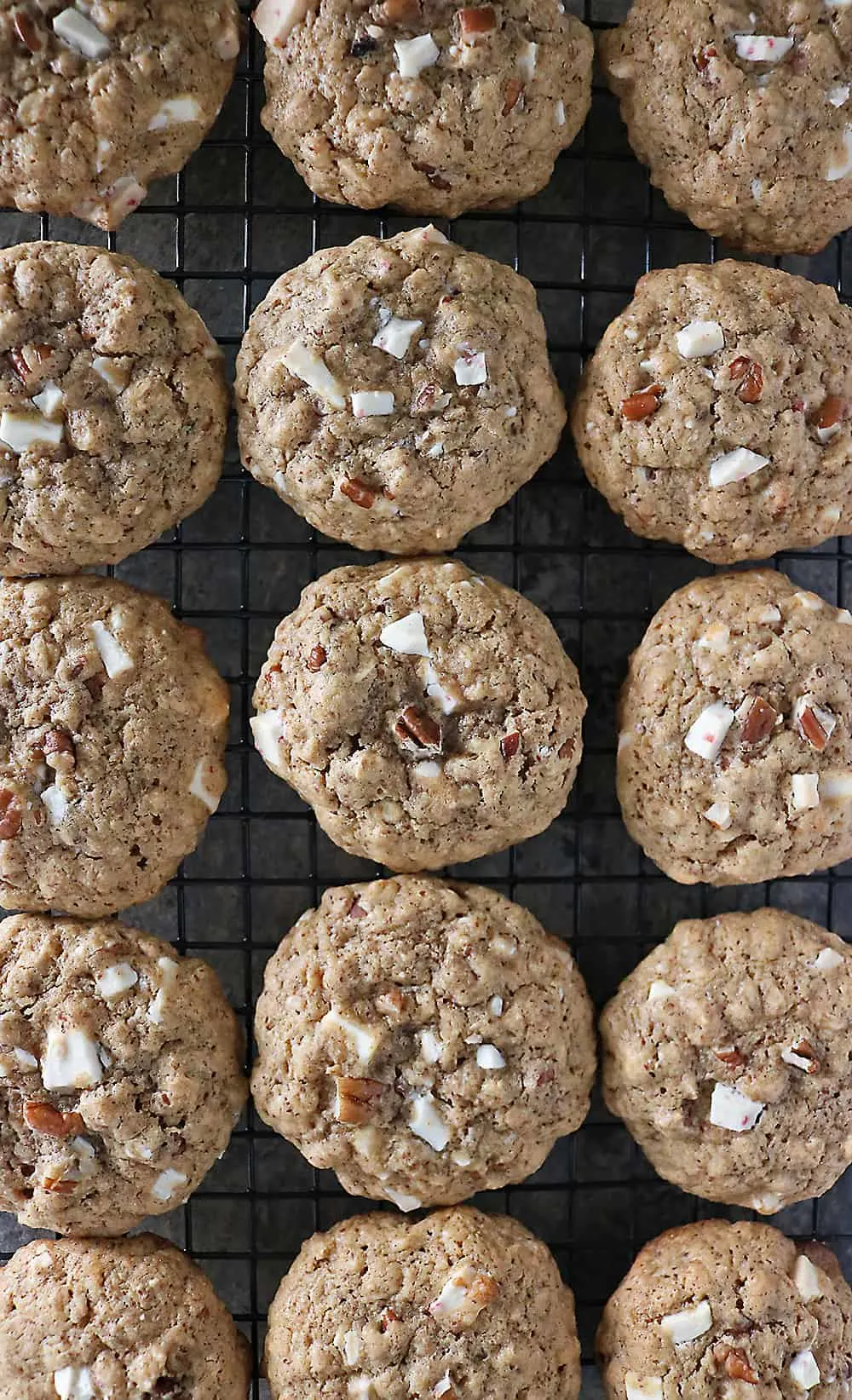 These cookies also have a handful of pecan pieces thrown in, making them a tasty texture-rific treat.
With this ingredient list, you could even enjoy these Peppermint Cookies for breakfast — it is the season for holiday cheer after all, right?
By the way, this recipe first appeared on Food Fanatic ~ If you are looking for holiday eats and treats, please do head on over to Food Fanatic for ideas!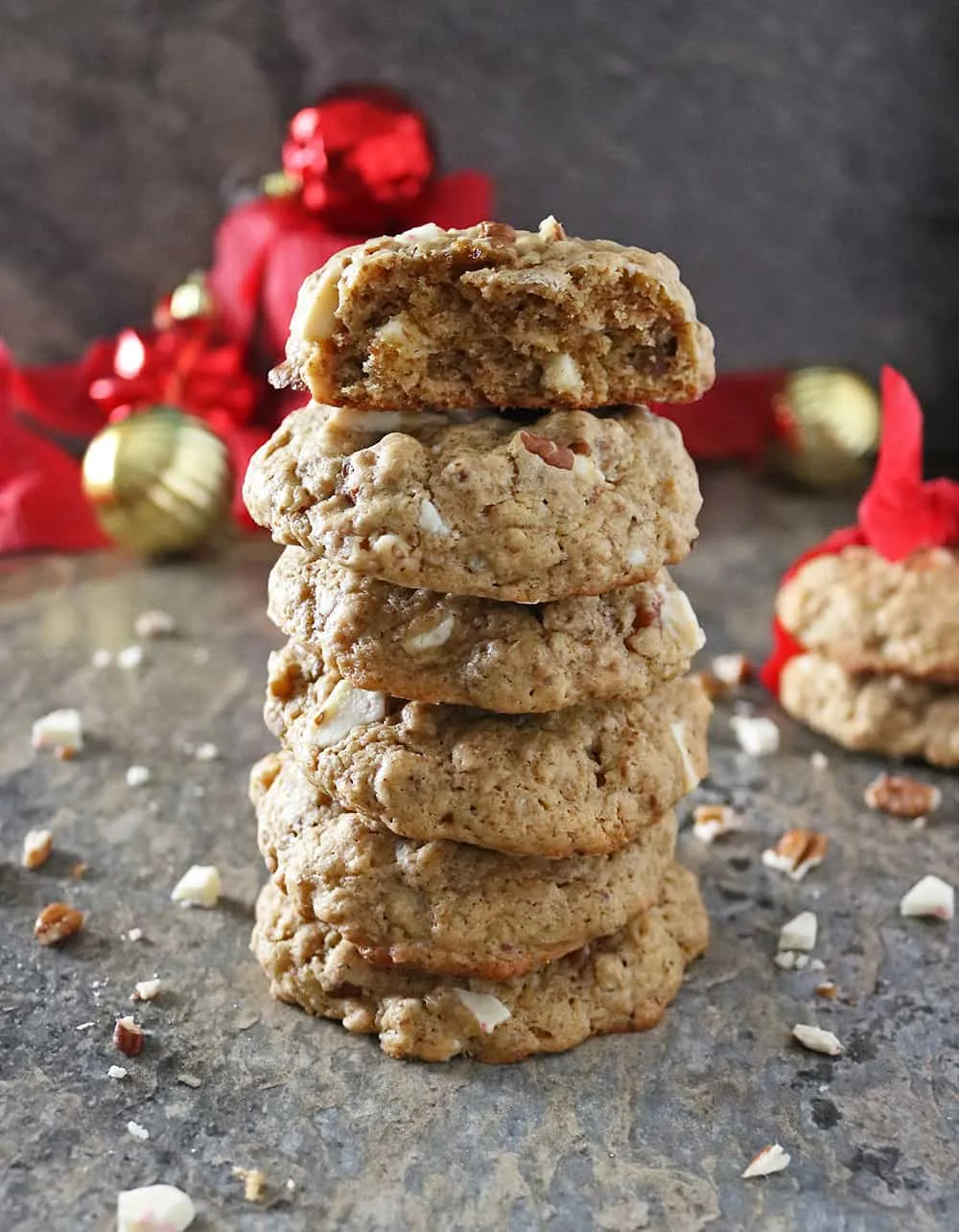 If you happen to like this recipe, please do rate it in the recipe card & let me know your thoughts on it in the comments before. If you make it, please tag #savoryspin @savoryspin on FACEBOOK, TWITTER, INSTAGRAM and PINTEREST to get recipe ideas and inspiration.