Gently spiked with cloves and cardamom, these gluten-free Eggnog Cardamom Cookies are sure to delight your senses. Delightfully aromatic, slightly chewy and simply delicious, they would be a wonderful addition to your Christmas Cookie list!
This shop has been compensated by Collective Bias, Inc. and its advertiser. All opinions are mine alone. #ShareTheHoliday #CollectiveBias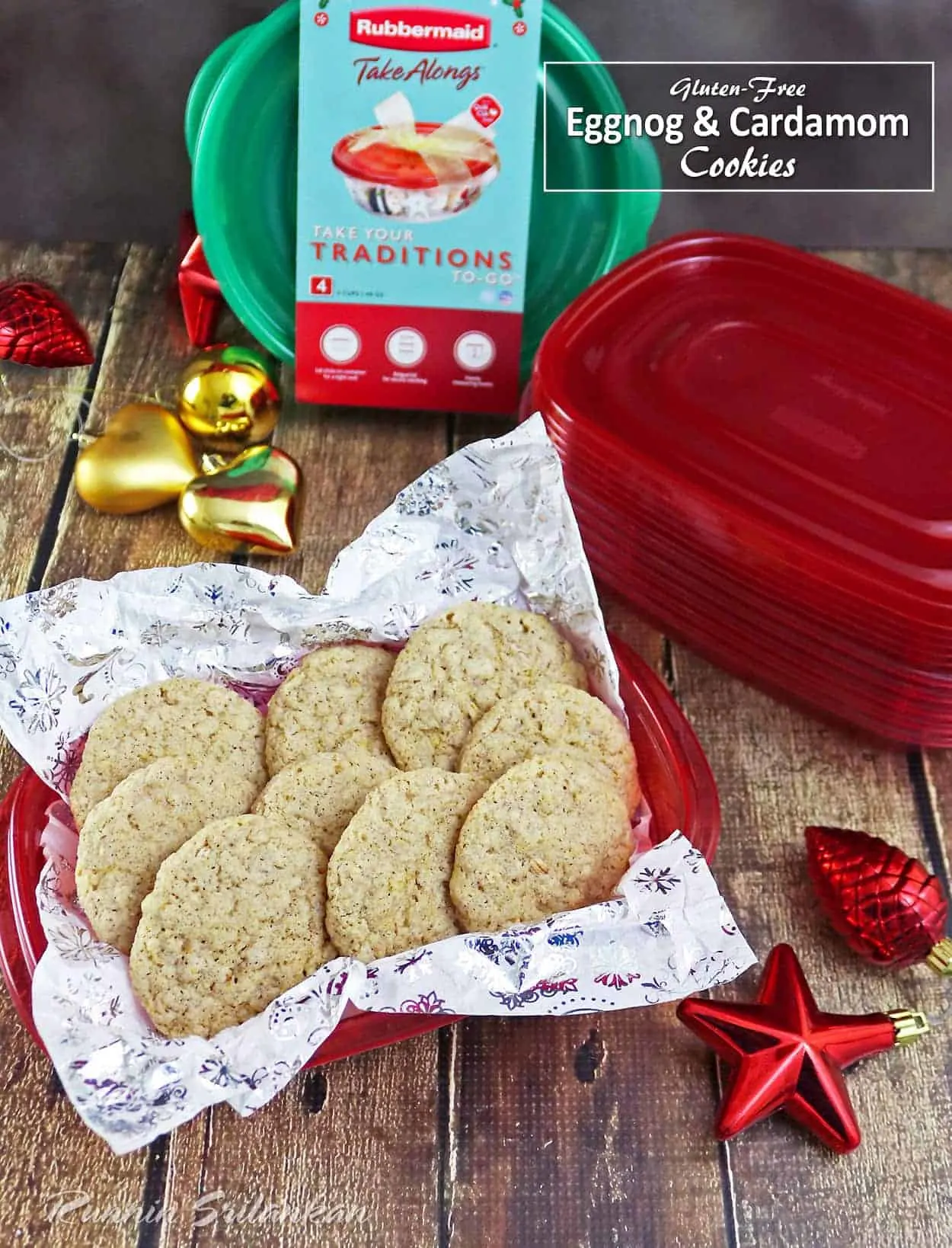 It took me some "adventuring" before I perfected these Eggnog Cardamom Cookies.
The first batch had too much coconut oil, the second batch way, way too much cardamom and cloves and the third batch was just right!
I used brown rice flour and gluten-free oats, but you could sub out the brown rice flour for regular all purpose flour.
Though, I urge you to keep the oats as they made these Eggnog Cardamom Cookies ever so slightly chewy.
I also used coconut oil instead of butter as I was trying to balance off the eggnog. I like to think that little changes here and there can result in a cookie that might be a tad bit healthier but just as delicious!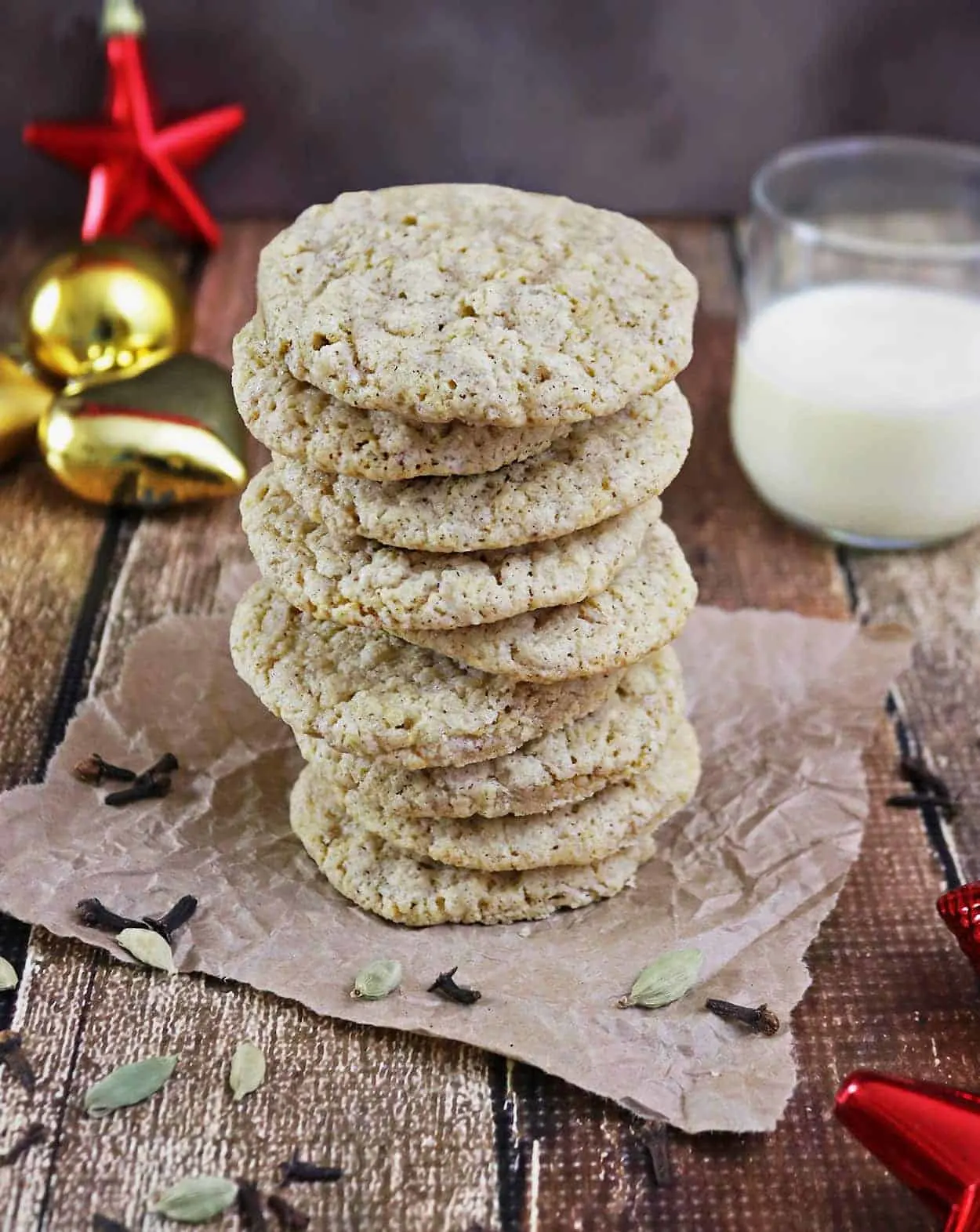 While December might have me doing the Holiday Hustle, it is my favorite month of the year! It is sandwiched by my daughter's birthday on one end and Christmas on the other, with a plethora of festivities in between!
This December, adding to the festivities (in a way) is The Great American Baking Show! Did y'all catch the premier on the 1st?
When it comes to baking, I manage to experiment my way from one cookie to another. I have had no formal training – at least not yet.
Every time I put something in the oven, it's the beginning of an adventure for me!
So, I watch that show to educate myself …and end up drooling all over myself in the process! One of the segments in the first episode had contestants focusing on spice combinations – with one contestant making a mocha cardamom bundt and another a chocolate and garam masala cake.
While I couldn't get down with the latter, I had cardamom on my mind after that mocha cardamom bundt.
With the upcoming Christmas Festivities, I figured I would use cardamom instead of cinnamon in the Eggnog cookies I had planned.
When my daughter and I went to Walmart to pick up some eggnog, I came across an end cap filled with Rubbermaid TakeAlongs, in festive red, green, and prints.
And, I figured these would be perfect for gifting those Eggnog Cardamom Cookies in, or, to have on hand for other Christmas Festivities, so friends can take cookies or other treats home in them.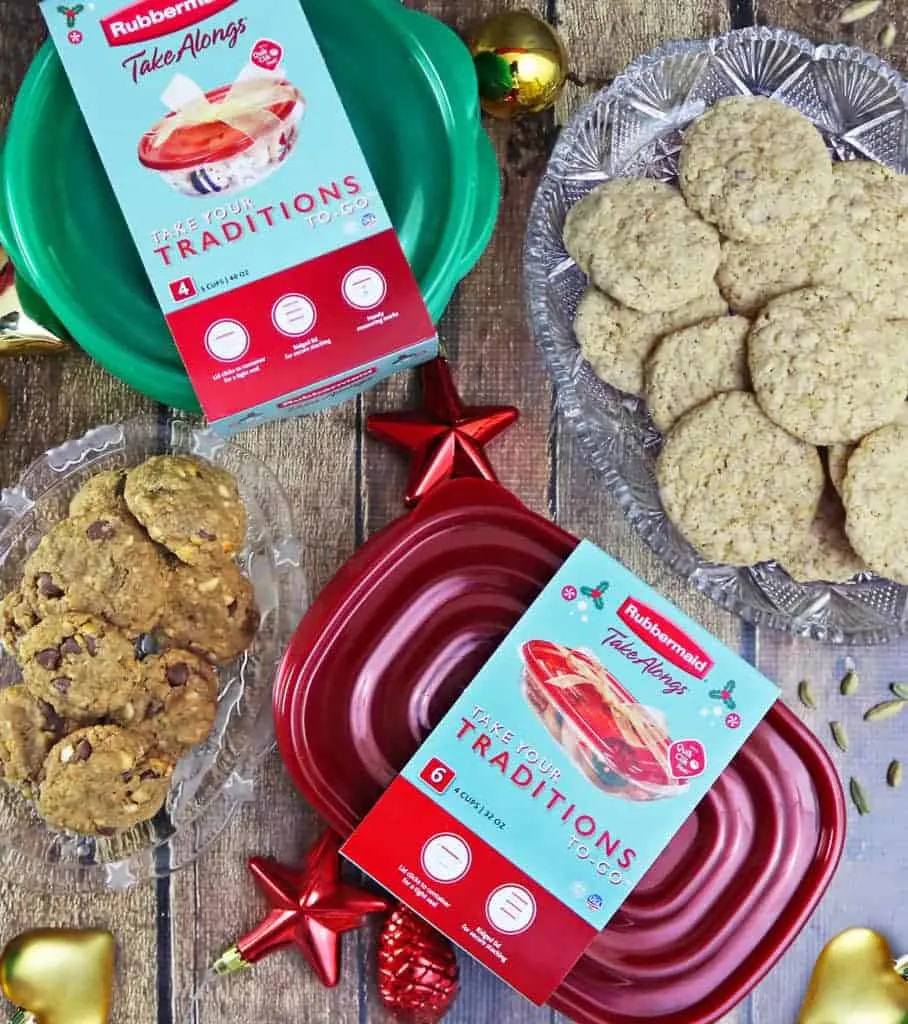 I have to be frank, in the past, I've been known to have a tad bit of a sharing problem.
In the past, I've purposely not had food storage containers on hand for friends to take home leftovers in – more for me, right?!
But then, friends started to wise up and started taking turns bringing Rubbermaid Containers as hostess gifts to the party (say what?!?!) and thwarted my attempts to hoard all the treats. So, for them – this year – I will have a wide array of Rubbermaid TakeAlongs on hand!
Rubbermaid TakeAlongs feature Quik Clik Seal™ which keeps food secure, helps prevent spills, and include a large tab for easy opening.
They are microwavable and top rack dishwasher and freezer safe. The festive, limited edition, Rubbermaid TakeAlongs will be available at your local Walmart till December 24th.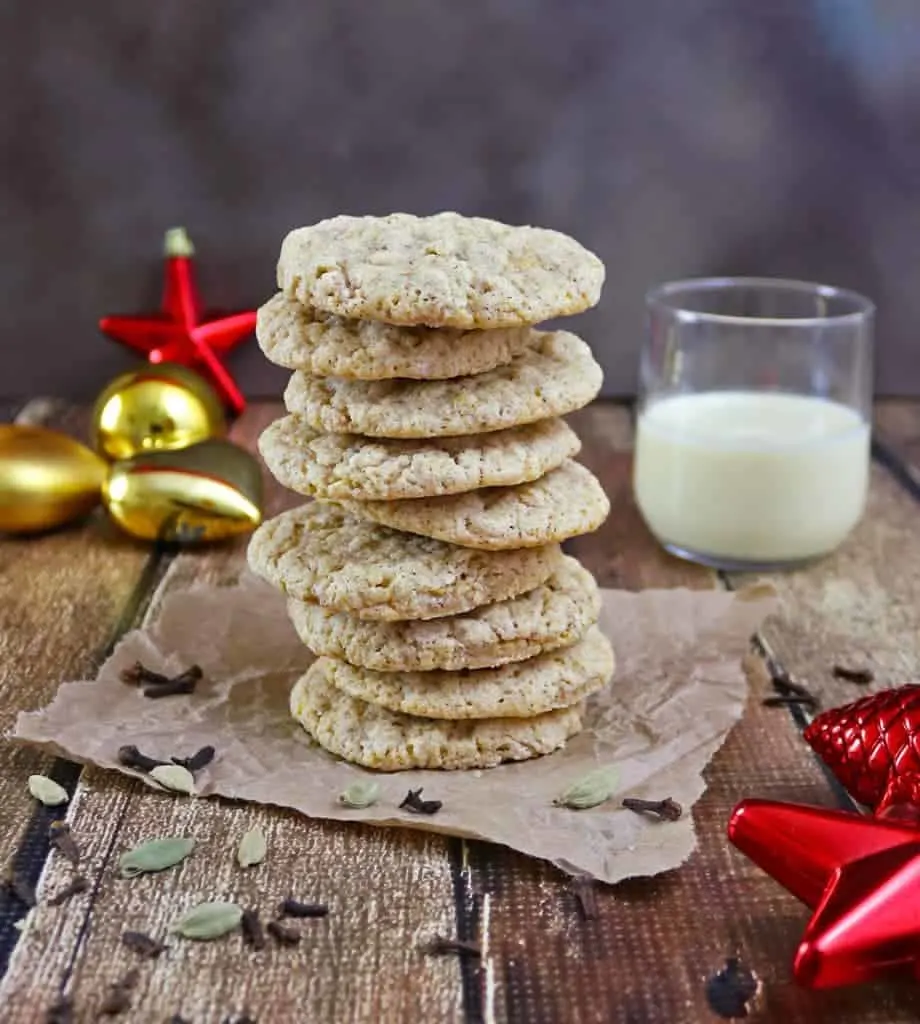 Happy baking, y'all!