This post is sponsored by FAGE; however, all thoughts and opinions expressed are my own.

This super easy Warm Chicken Salad makes meal prepping easy. Enjoy it during the week with some crackers for lunch or on some lettuce leaves as low carb tortillas for dinner.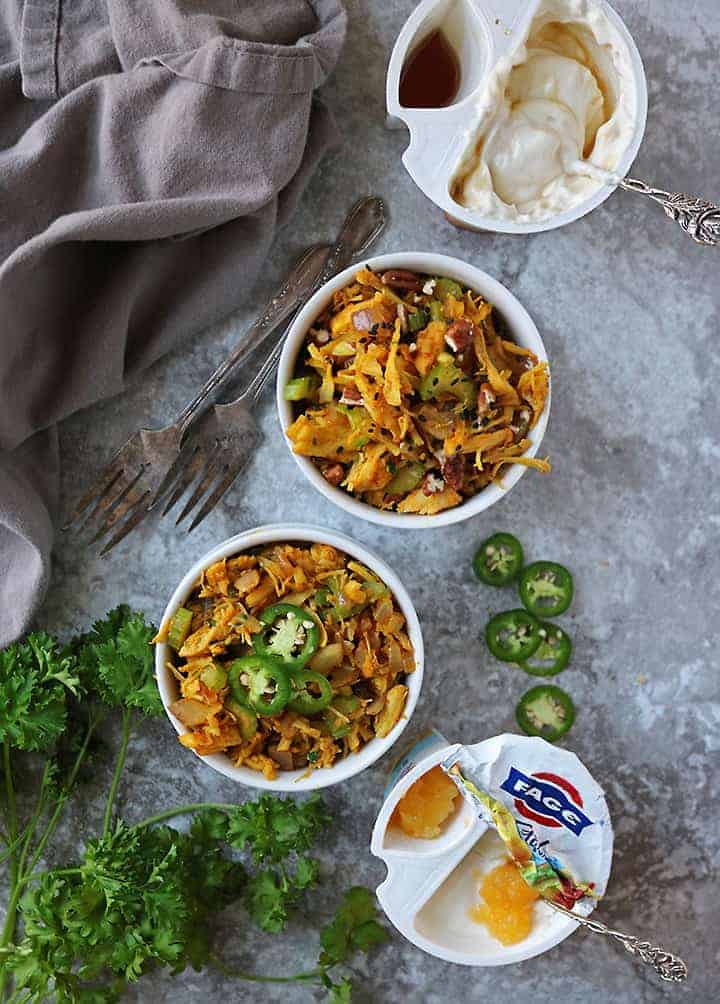 When it comes to chicken salad, I love mine warm.
And, minus the mayonnaise.
This Easy Warm Chicken salad is not your traditional, mayonnaise-heavy, chicken salad. This is a much lighter version.
Instead of mayo, this salad is spiced up with smoked paprika, turmeric, coriander and fresh garlic and ginger.
I used canned chicken for this recipe just like I did with this warm tuna salad. This super easy salad starts out with onions sautéed in a smidge of oil. Canned chicken is added in along with garlic, ginger, spices and celery.
There have been times when I've enjoyed this warm chicken salad straight out of the pan. There have been other times when I've fancified it by serving it in bowls and garnishing it with some jalapenos, sesame seeds, walnuts and parsley.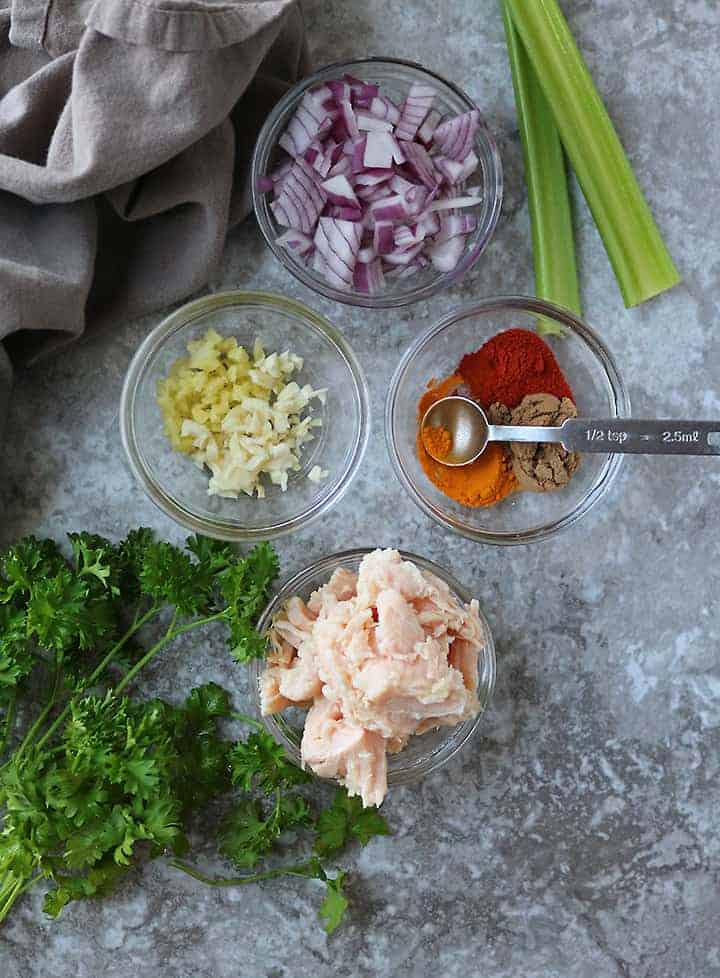 There have been yet other times when my daughter and I have stuffed this Warm Chicken Salad into lettuce leaves and made low carb tacos.
We simply love this warm chicken salad as it is such a quick and tasty meal to enjoy. You can easily double or triple the recipe and have leftovers for lunch and even dinner the next day, as well.
During the work week I've been trying to make better-for-me choices when it comes to my meals and desserts. And, this warm chicken salad coupled with lusciously creamy Fage Total 5% Split Cup Greek Yogurt makes that an easy and tasty option.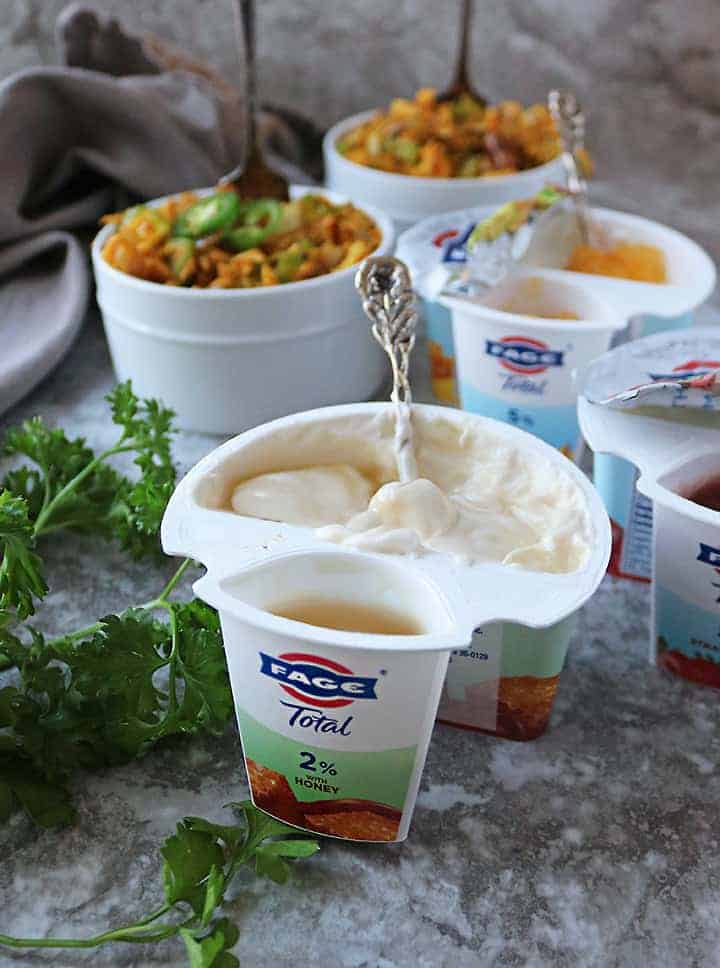 From past posts, y'all will know that I simply adore lusciously creamy FAGE Greek yogurt. A bowl of Fage Total 5% with some granola and honey is one of my favorite breakfasts. A big dollop of Fage Total 5% is also a delicious and creamy topping for these Easy Oatmeal Pancakes and these Easy Oatmeal Waffles.
But that's not all, during the workweek FAGE Total 5% Split Cup flavors like honey and mango make is so easy to make better-for-me choices when it comes to dessert. FAGE Total 5% Split Cup Greek Yogurt flavors are the 'good for me' delicious dessert that satisfies my sweet tooth. FAGE Total Split Cups are Non-GMO project verified.
I always make sure to stock up on my favorite varieties and flavors of Fage as part of my weekly meal prep – along with making a batch of easy warm salads like this Warm Chicken Salad.