This shop has been compensated by Collective Bias, Inc. and Walmart Family Mobile.
All opinions are mine alone. #DataAndAMovie #CollectiveBias
Sweet and Tangy, these gluten-free, Lemon Blueberry Cookies are a wonderfully refreshing treat!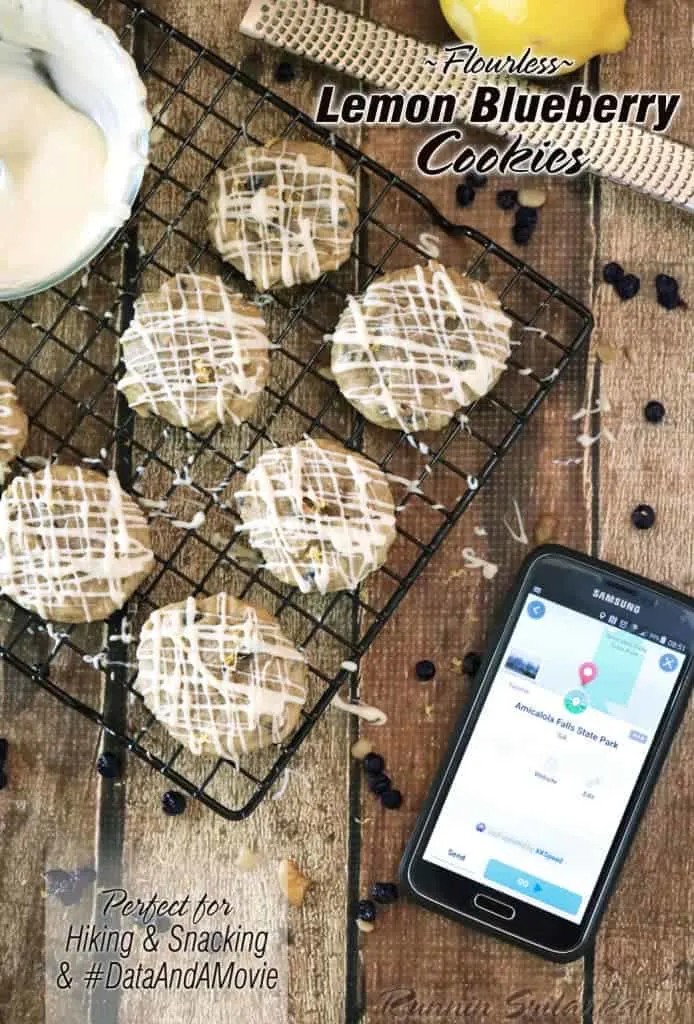 In the grand scheme of a lifetime, thirteen months and twenty-seven days doesn't seem like a lot of time – right? But, I am not quite sure how I navigated through this life prior to that timeframe! You see, thirteen months and twenty-seven days ago, a Walmart Family Mobile plan and accompanying smartphone came into my life and my life has never been the same.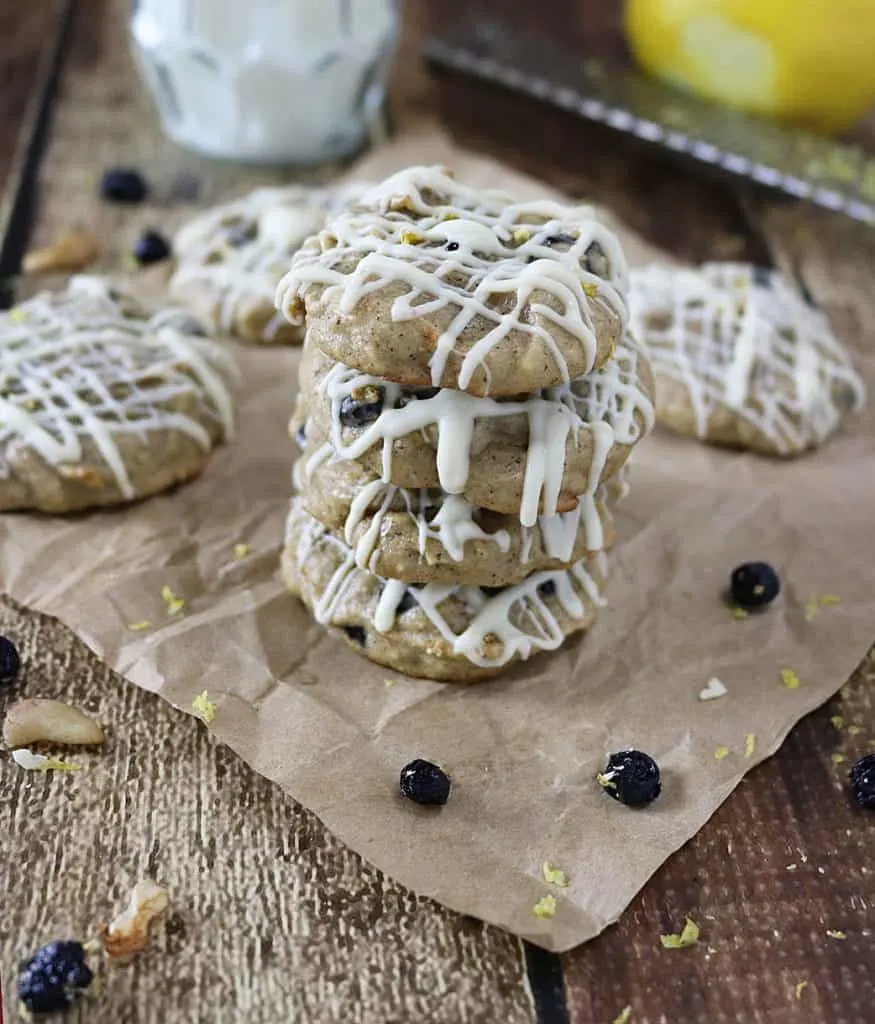 Now with Walmart Family Mobile'S PLUS plan with an extra 10GB of 4G LTE data, I don't have to mess with a separate GPS because I have the Waze app on my Samsung Galaxy S5. Forget lugging that mp3 player – because now music and videos can easily be enjoyed – anytime! And, that little pedometer I used to strap onto my clothing has been on the counter as now an app on my phone tells me to get my tush in gear and get my steps in!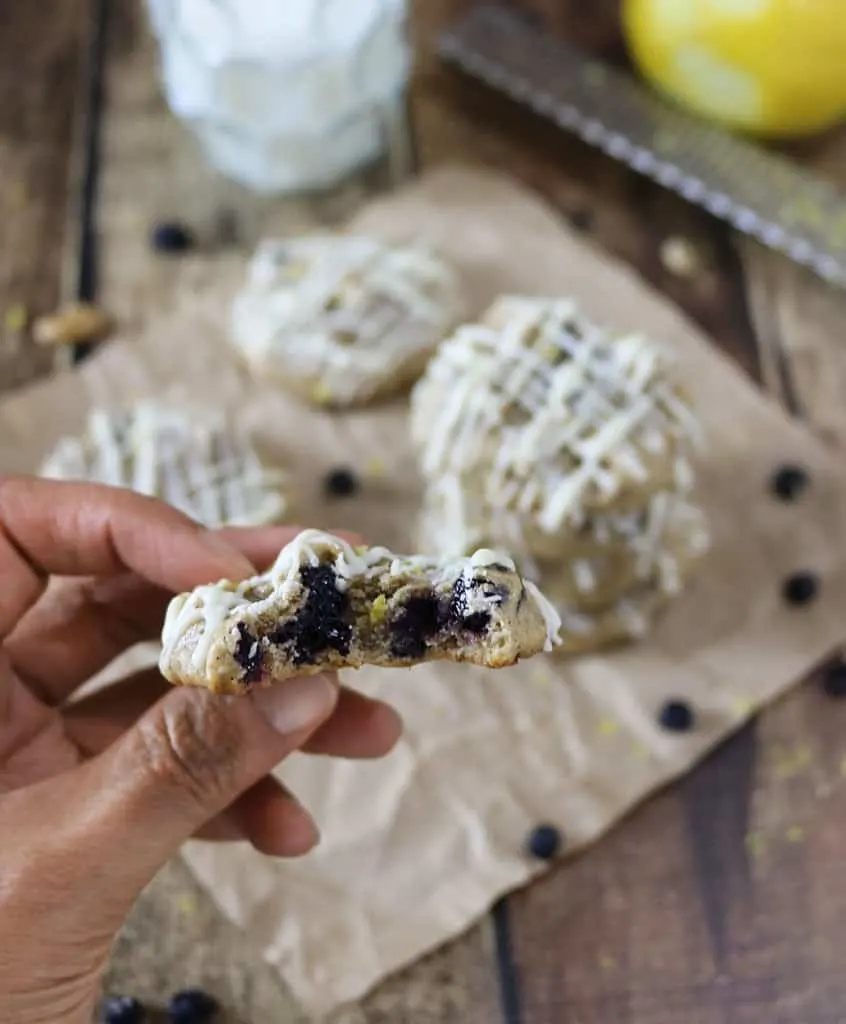 This spring, we have been taking full advantage of the extra data through Walmart Family Mobile PLUS plan (with Unlimited Talk, Text, & Data which includes up to 10GB of 4G LTE data) and my Samsung phone to help us find our way to and through all the hiking trails we've been frequenting. If you follow me on Instagram or Facebook, you would have seen that I also use my Samsung Galaxy S5 to "document" our surroundings. Something else that keeps us company on our hikes are snacks – whether they be cereal muffins or these gluten-free, totally flourless, Lemon Blueberry Cookies with cashew butter and a white chocolate drizzle on top.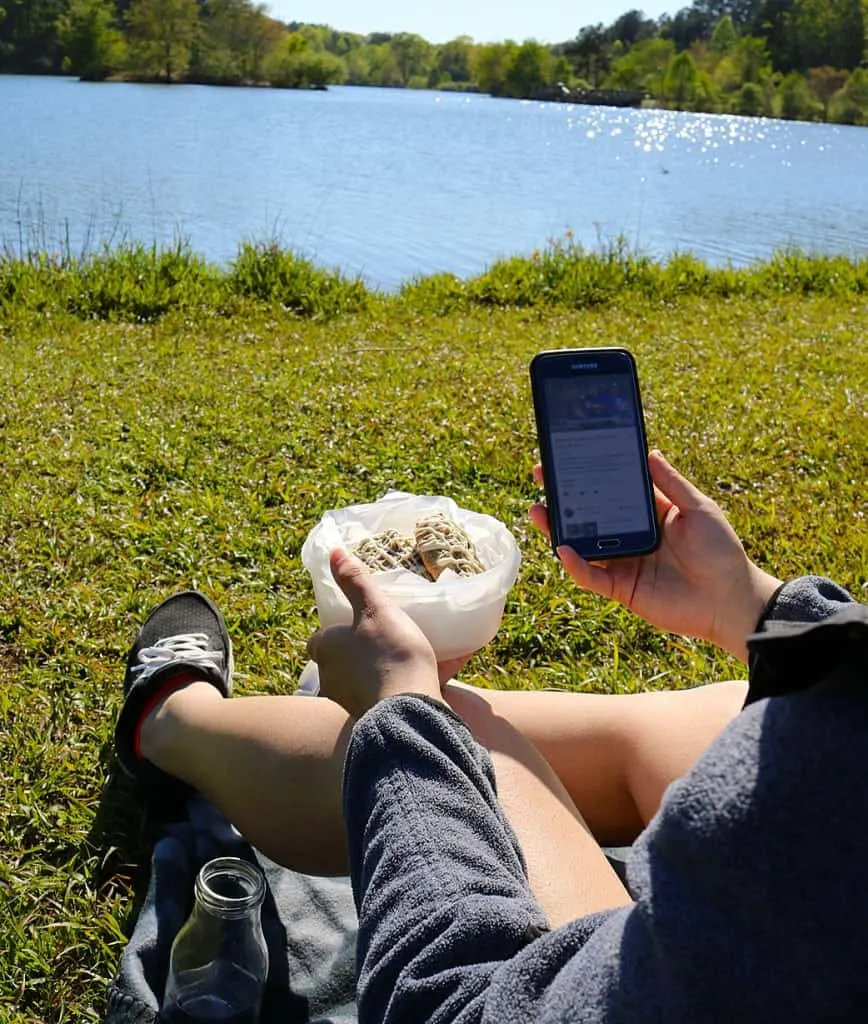 These cookies were a hit with my daughter, she usually isn't one for fruity cookies, but she said she was pleasantly surprised. I used dried blueberries, lemon zest, and homemade cashew butter – but you can use store bought cashew butter or even almond butter for these. These are not very different from the ever popular, flourless, 4-ingredeint, nut butter cookies making their rounds on the interwebs, but they sure are a tasty twist on them.
[Tweet "Grab a Lemon Blueberry Cookies & let's go hike #DataAndAMovie #ad @FamilyMobile"]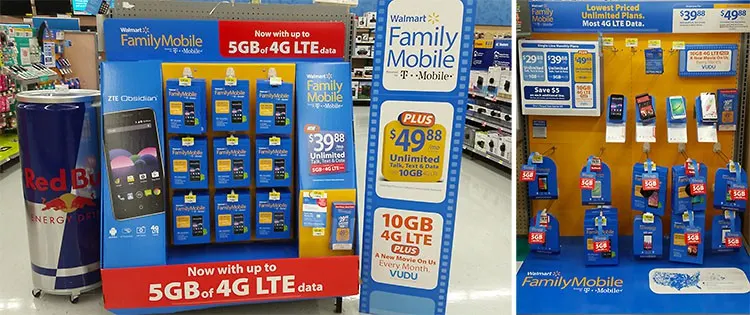 Walmart Family Mobile PLUS plan featuring Unlimited Talk, Text, & Data which includes up to 10GB of 4G LTE data also comes with a free movie on VUDU ($7 value) every month per line for $49.88! This plan sure helps me PLUS up my life! Now, at least once a month, our Friday night movie night includes a VUDU movie on our SmartTV!
And, you know what else ➡ now the Starter Kits are cheaper than before and now on rollback for just 19.88 (from $25). The offer lasts until July 7th!
Disclaimer: All prices for phones and plans included in this post are accurate as of the date of posting; however, these prices are subject to change. Please refer to http://cbi.as/3edbq or your local Walmart for current pricing.