I've partnered with Premier Protein to bring y'all these Pumped Up Pumpkin Caramel Muffins with Pecans! Thank you so much for supporting the brands that keep this Blog Spinning! #TheDayIsYours #Sponsored
These "Pumped Up Pumpkin Caramel Muffins with Pecans" get their pump from the protein in them – but don't let the protein pump fool y'all – these are deliciously spiced and are also gluten free and butter free!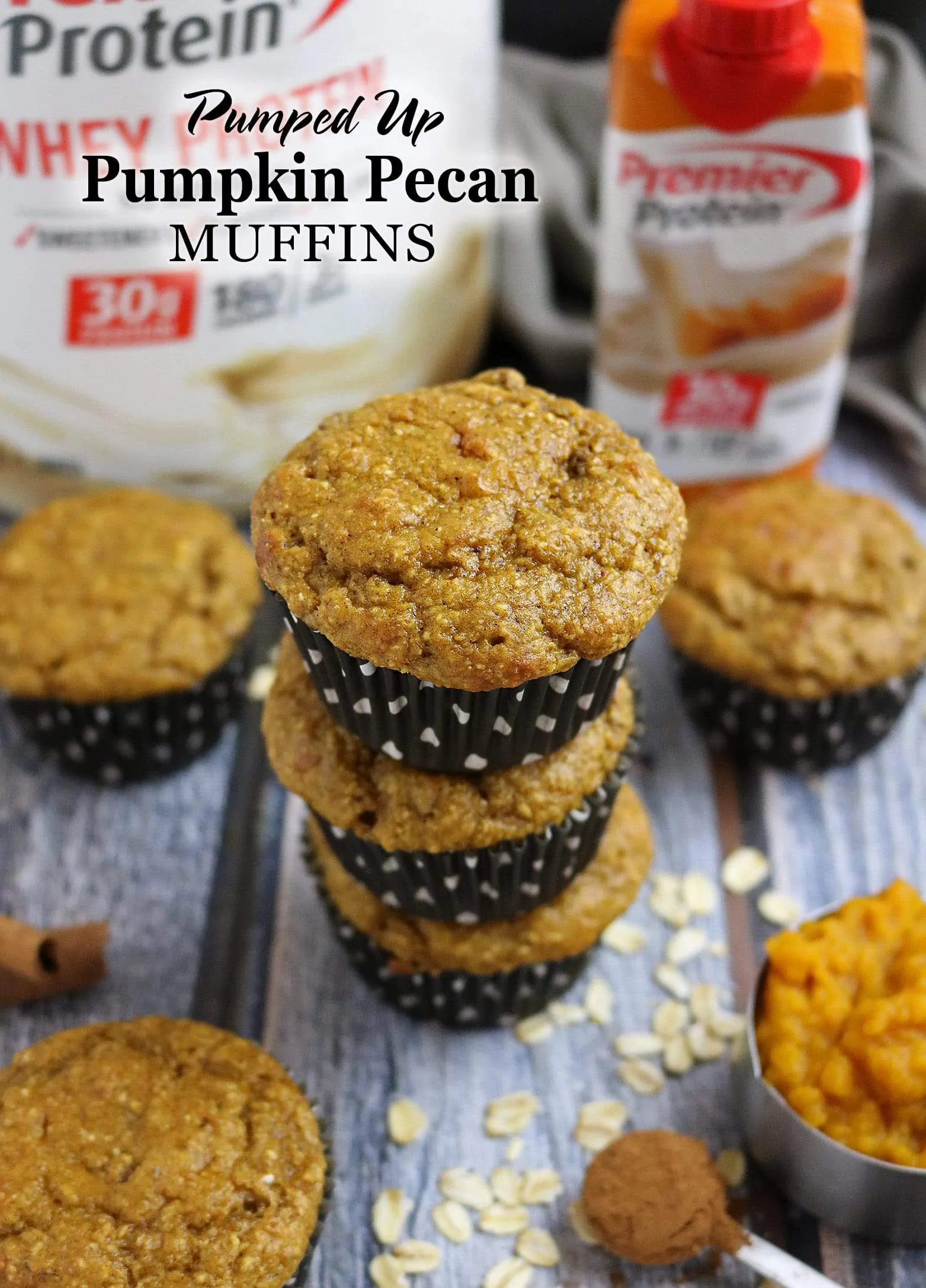 Did you happen to catch the solar eclipse last Monday? If you did, was it a total one or a partial one in your neck of the woods?
It's been a week since my last blog post and I wish I had a good excuse – like maybe I glanced at the eclipse and it's beauty took my sight away temporarily or something…but alas, I am the worst at blogging on the regular or scheduling a blog post!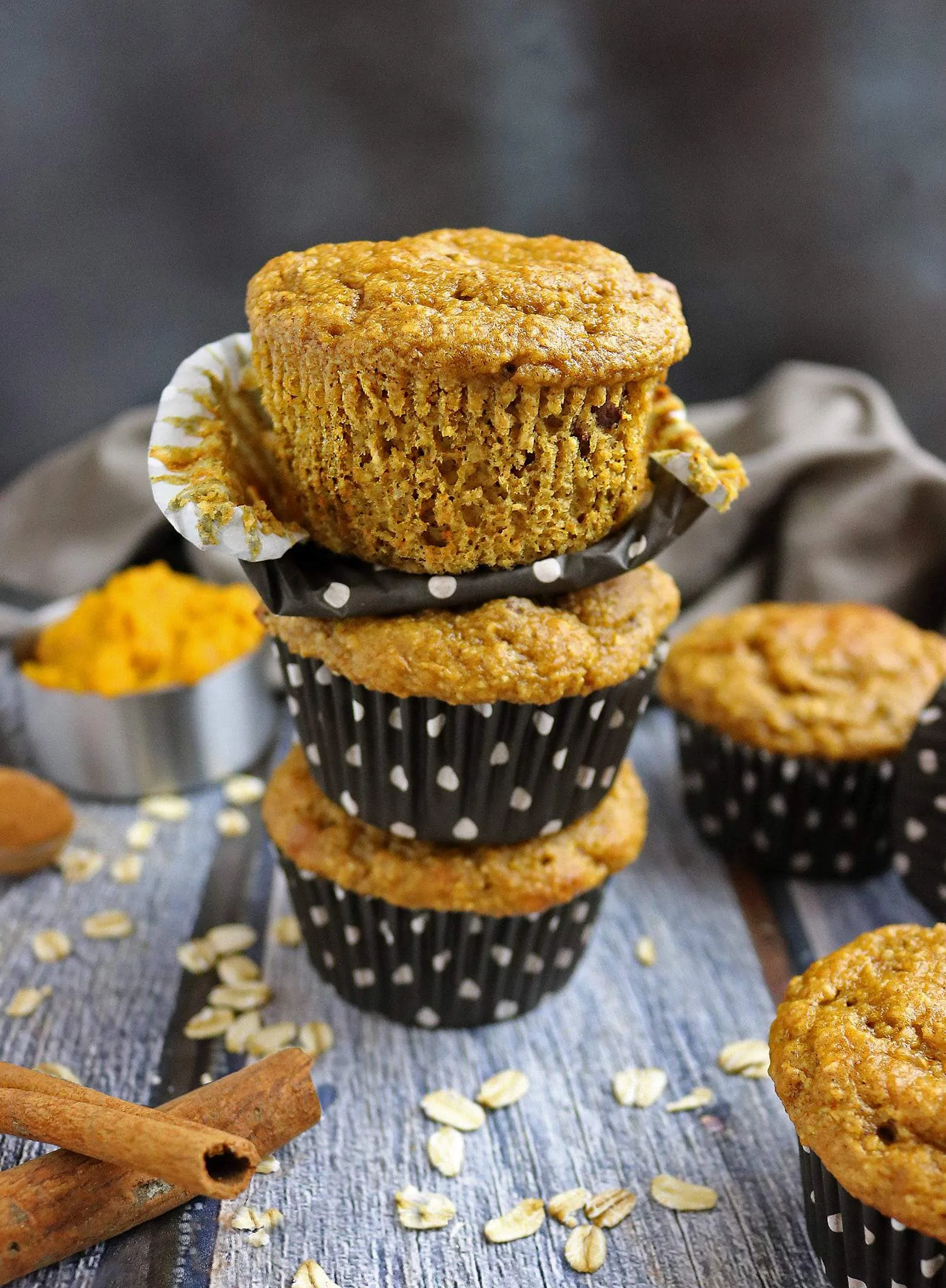 In fact, I didn't even catch the eclipse as I was in Phoenix for a blogger trip which I will share more about on Thursday – that is, if I can actually stick to this schedule! But, I couldn't help oohing and aahing through pictures of the eclipse on my Instagram feed late Monday night! But the pictures weren't all. There were tidbits of news I happened on that talked about flowers closing and opening in the middle of the day, cicadas making loads of noise at the early onset of the eclipse and then going totally quiet when totality occurred, and tons of Atlantic salmon washing up onshore due to crazy tidal waves that ripped through nets penning the salmon in. While I am a total slacker at scheduling blog posts, I do so love reading up about spooky phenomenon so please do tell me, did you happen to see or hear about any other spooky eclipse phenomenon?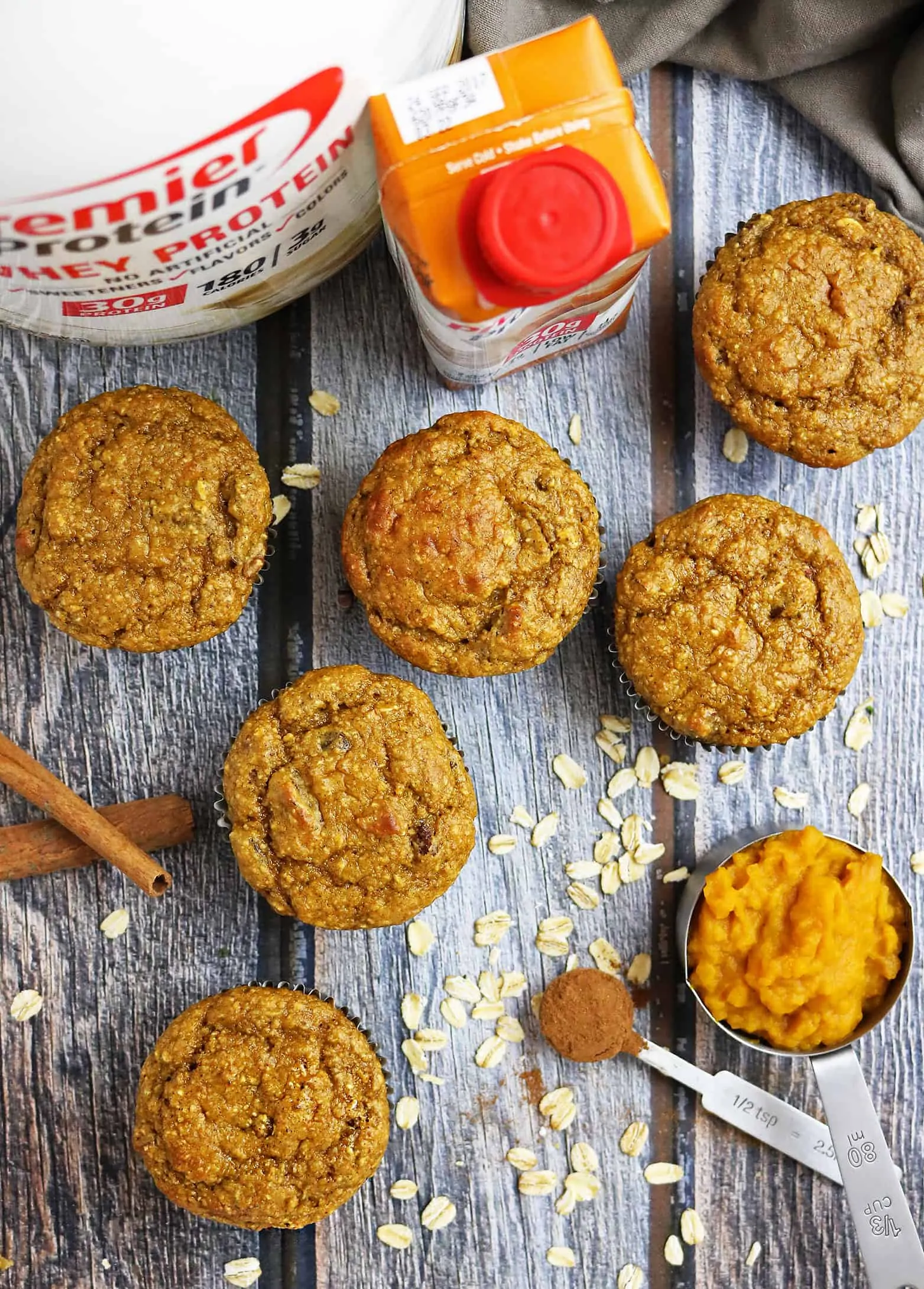 As this post seems to be about eclipses and excuses…I figured I would excuse myself and introduce a pumpkin recipe on here a little early in the season in the form of these Pumped Up Pumpkin Caramel Muffins with Pecans. I know pumpkin is more a fall flavor – but, it's no secret I enjoy it all year long whether that be in bean curries or almond meal porridge.
So, when I got back from my trip and found I hadn't got much supplies in my kitchen other than some pecans, pumpkin puree, eggs, oats and Premier Protein Vanilla Powder, I figured I could use them all in these Pumpkin Caramel Muffins with Pecans. These muffins are so easy – just mix dry ingredients like Premier Protein powder sugar, ground up rolled oats, baking powder, pumpkin pie spice and salt together and mix wet ingredients like egg, pumpkin puree, Premier Protein Caramel Shake, and almond extract together and then introduce them to each other. The result are some light and delicious muffins that have a good pump of protein in 'em and pair oh so well with a this delicious Mocha Chia Shake!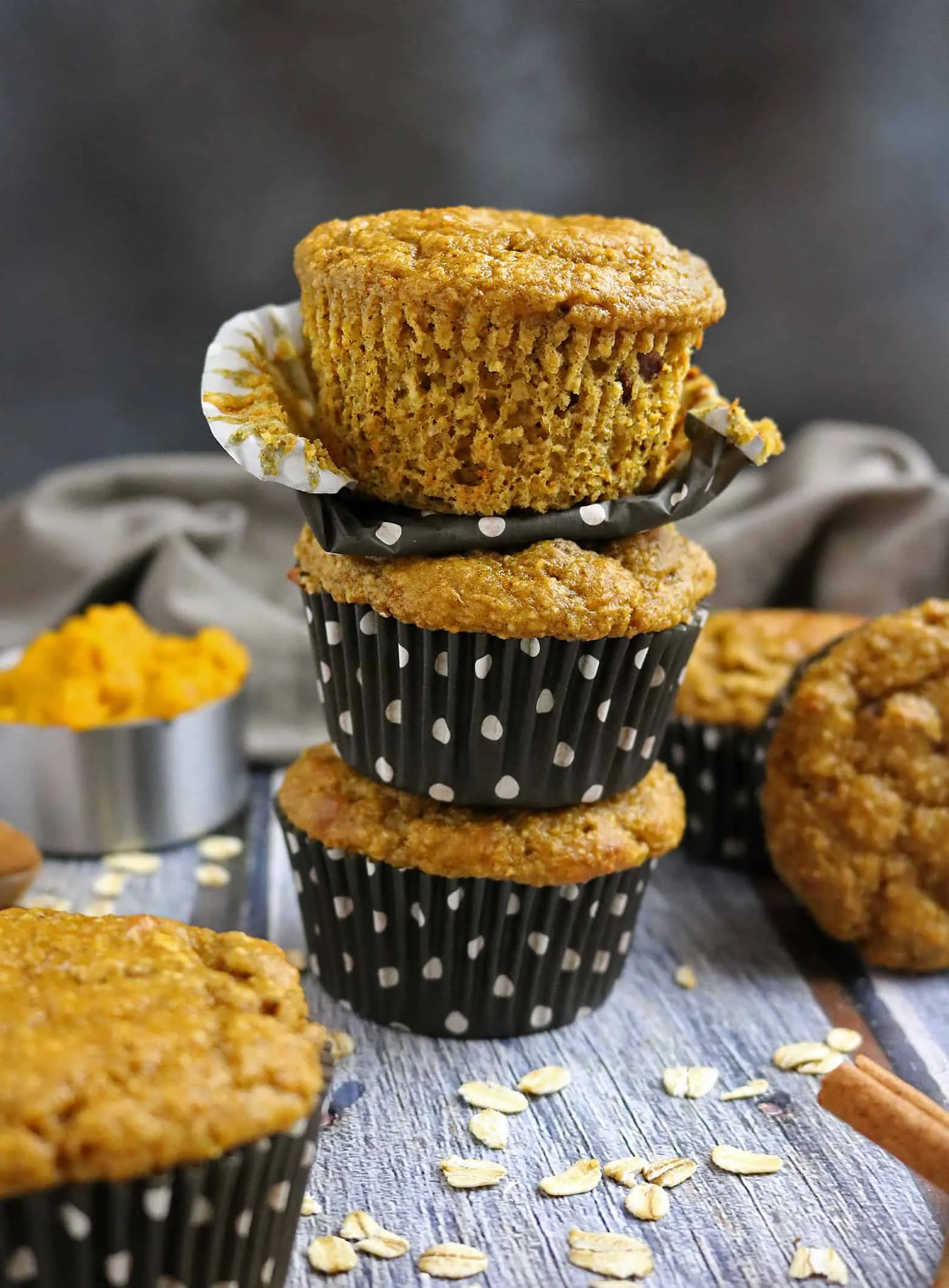 Here's hoping you break out your pumpkin and give these Pumped Up Pumpkin Caramel Muffins a try sometime this week!
Wanna learn more about how Premier Protein is trying to show everyone and anyone how a good source of protein can help them "tackle life's daily challenges, feel their best and live the life they want?" Then, simply follow them on Facebook, Instagram, Twitter, Pinterest and Youtube!