Simple and tasty and with only 5 ingredients, these hummus biscuits are a must make! These delightfully fluffy biscuits are gluten free and are made with coconut oil instead of butter!
A little over a year ago I decided I would go gluten-free with my daughter-as a show of solidarity. It wasn't a big deal I told myself – and her.
There are gluten free options for just about everything these days after all. I picked up a few tips here and there and got comfortable with a few gluten-free flours and life went on – with treats in it.
But – recently, the desire to experiment with other flours started to gurgle inside my gray matter. The desire was so strong that before I knew it I was introducing millet flour and sorghum flour to my pantry shelves.
The first thing I decided to make with my new "friends" were cookies – savory millet and hummus cookies – using gluten free Sabra hummus.
Why you ask?
Well, because cookies are portable and perfect for sharing at tailgating parties with those who need gluten-free options. And, if you have a hard time sharing like I do, they are also perfect to munch on on your way to a tailgating party where you know the options are slim! 😆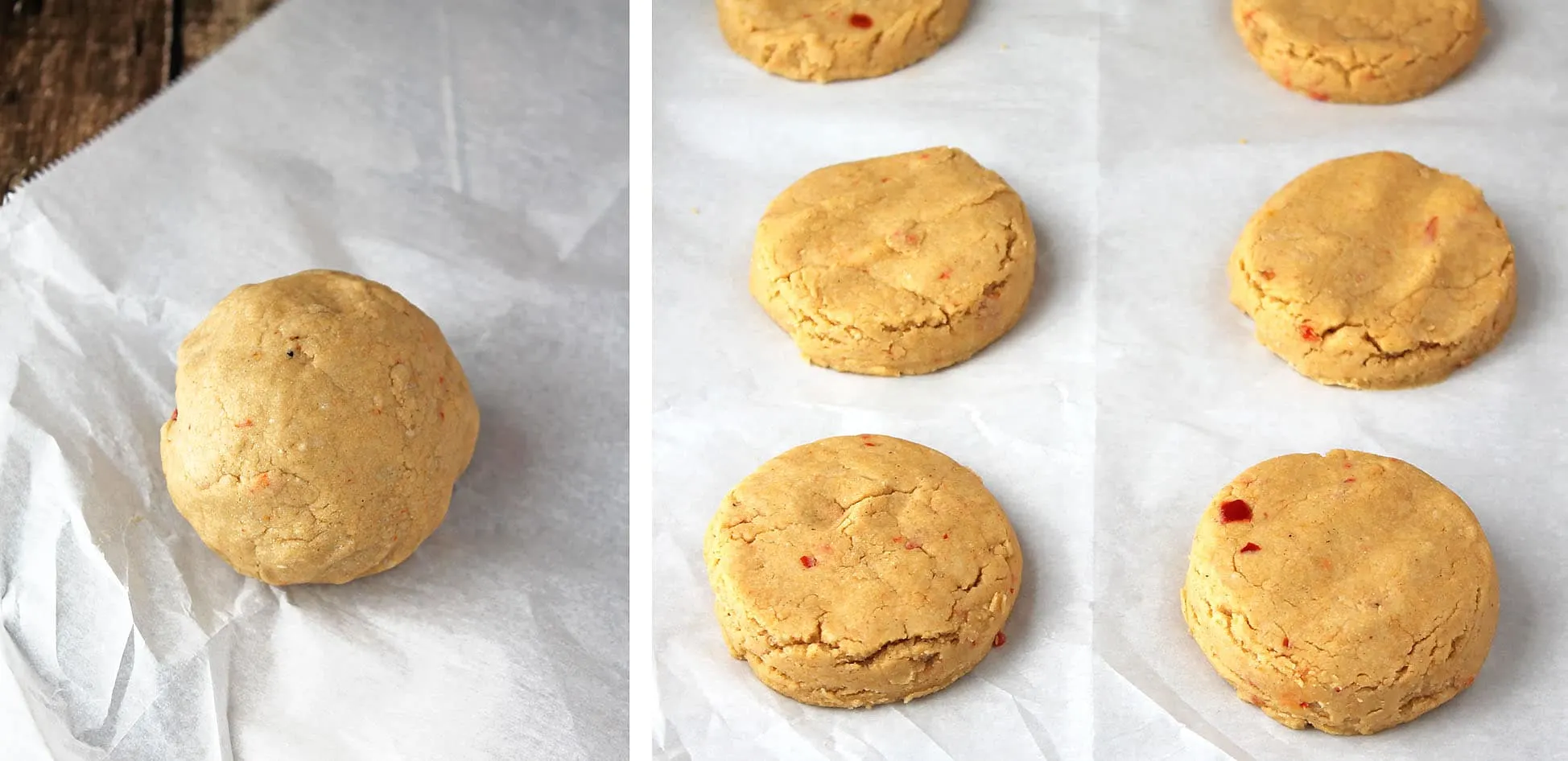 However, my first attempt using millet flour crashed and burned ended up in the trash! So I went back to the cutting board and tweaked my flour to hummus ratios (opting to use sorghum flour this time around) and ended up with these fluffy savory "cookies"!
My daughter looked at them and said that we just couldn't call them cookies as they look more like biscuits, so Hummus Biscuits they became!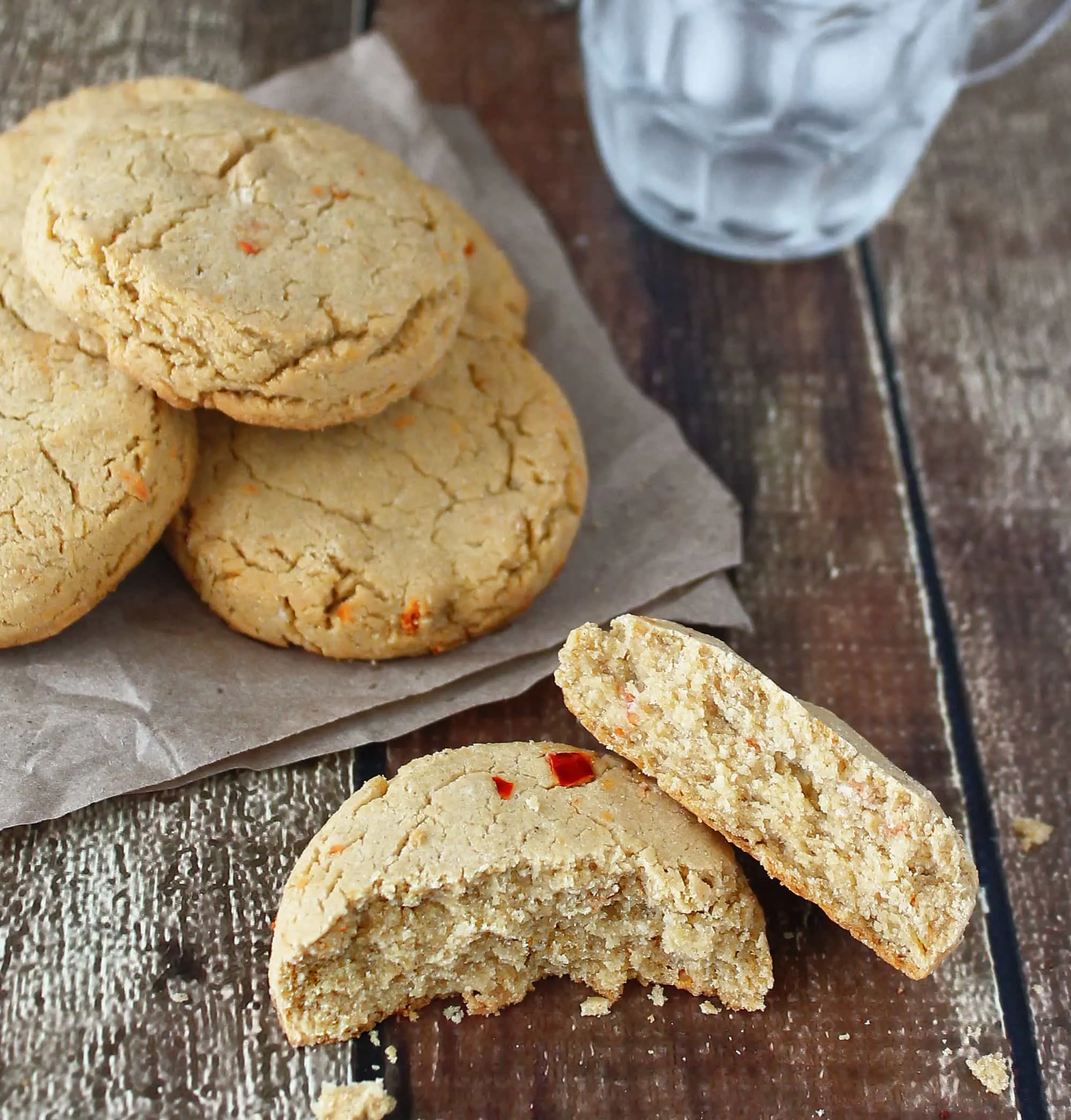 These are not as tall or flaky as some biscuits are, but they are light and fluffy and are jam packed with flavor from the Sabra Roasted Red Pepper Hummus and Sabra Supremely Spicy Hummus in them. It is said that #TwoSpoons of hummus a day will fulfill your bean recommendation for an entire week – so why not try nibbling on these Hummus Biscuits to get your weekly allotment?
By posting this recipe I am entering a recipe contest sponsored by Sabra Dipping Co. LLC, and am eligible to win prizes associated with the contest. I was not compensated for my time.