This shop has been compensated by Collective Bias, Inc. and its advertiser. All opinions are mine alone. #SilkandSimplyPureCreamers #CollectiveBias
These Caramel Chocolate Muffins with Coconut Caramel Sauce and an Iced Caramel Mocha helped me get my Monday off to an epic start… and… I am hoping this combo can do the same for ya ~ besides, it isn't as indulgent as it sounds!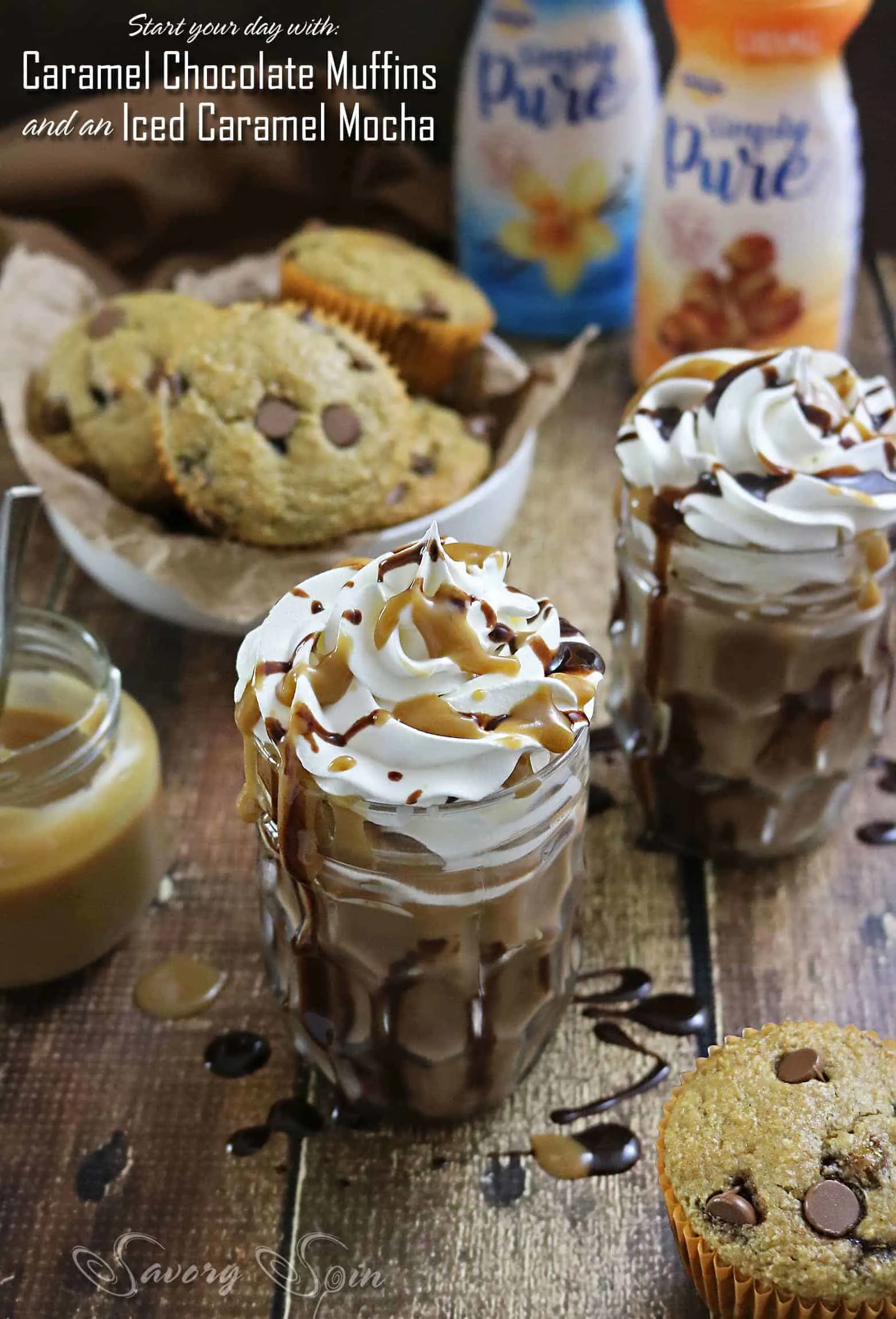 Last week I figured I would take Muffin Monday and turn it into a week of Muffin Mornings!
I mean, how brilliantly delicious would it be to enjoy a muffin EVERYDAY, eh?!
And, not just any muffin, but one of these Caramel Chocolate Muffins flavored with some of the Simply Pure® Caramel Creamer that I had picked up from Walmart.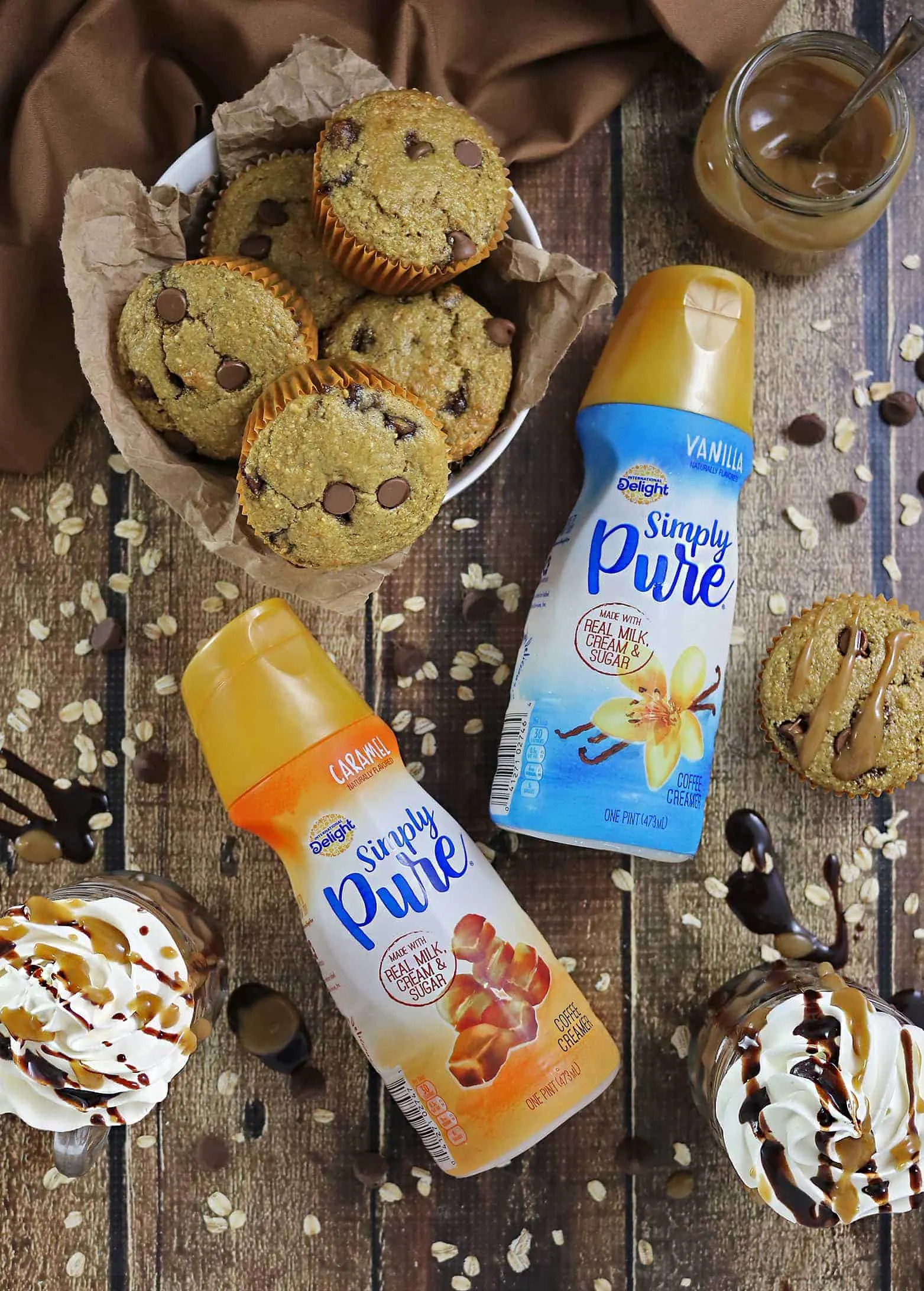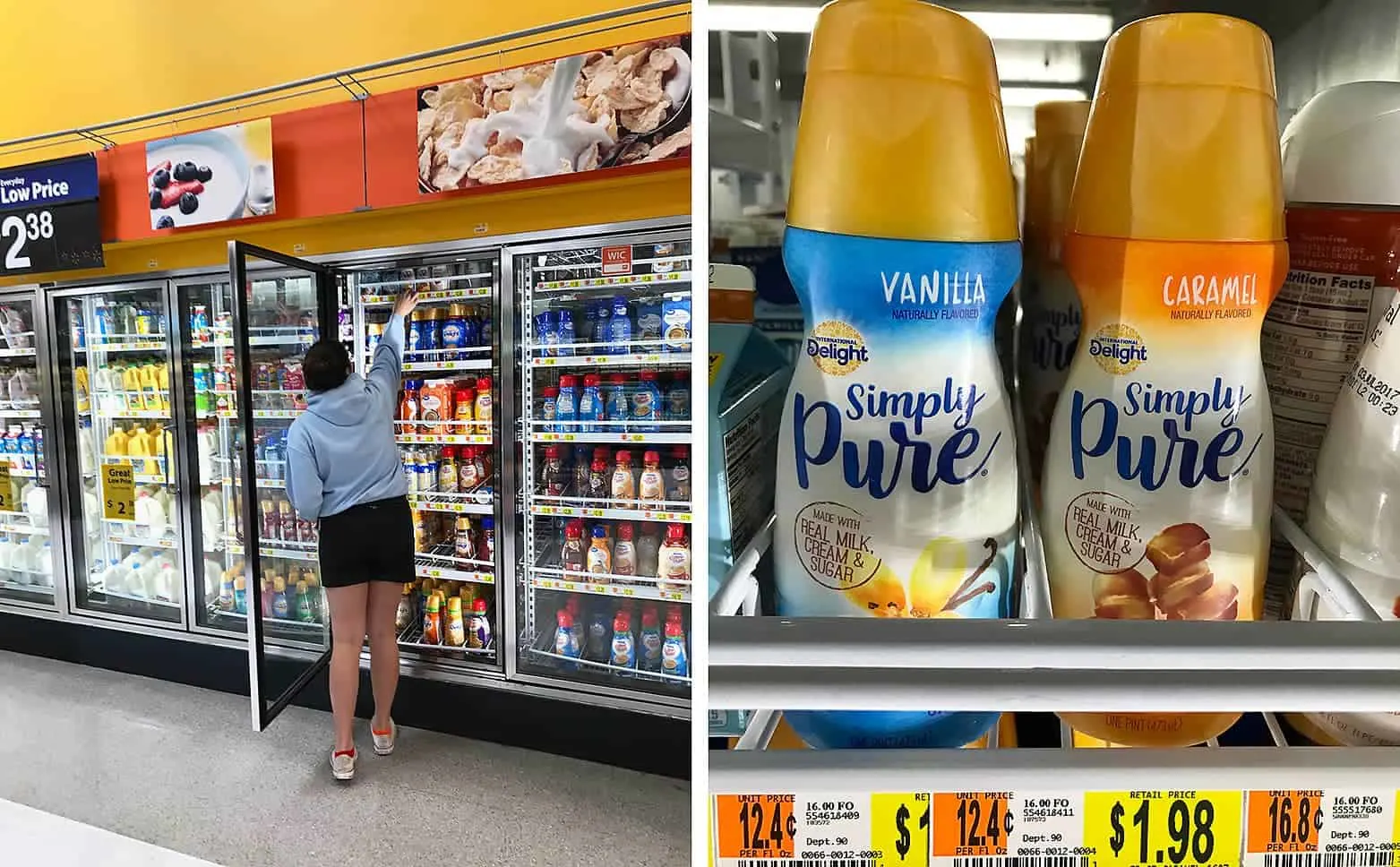 With an ingredient list that included:
• ground-up rolled oats,
• eggs,
• coconut caramel sauce,
• Simply Pure® Caramel Creamer,
• and, chocolate chips,
…it was almost like I was eating a bowl of oats – don't you think?
So, at the beginning of last week I whipped up a double batch of these Caramel Chocolate Muffins and some delicious Coconut Caramel Sauce to enjoy during the week for breakfast. My daughter and I were heading to Charleston for most of the week and I figured these would make an easy, tasty and portable breakfast option for us, or, maybe even a light dessert. Which would also mean that we only ate out for 2 other meals.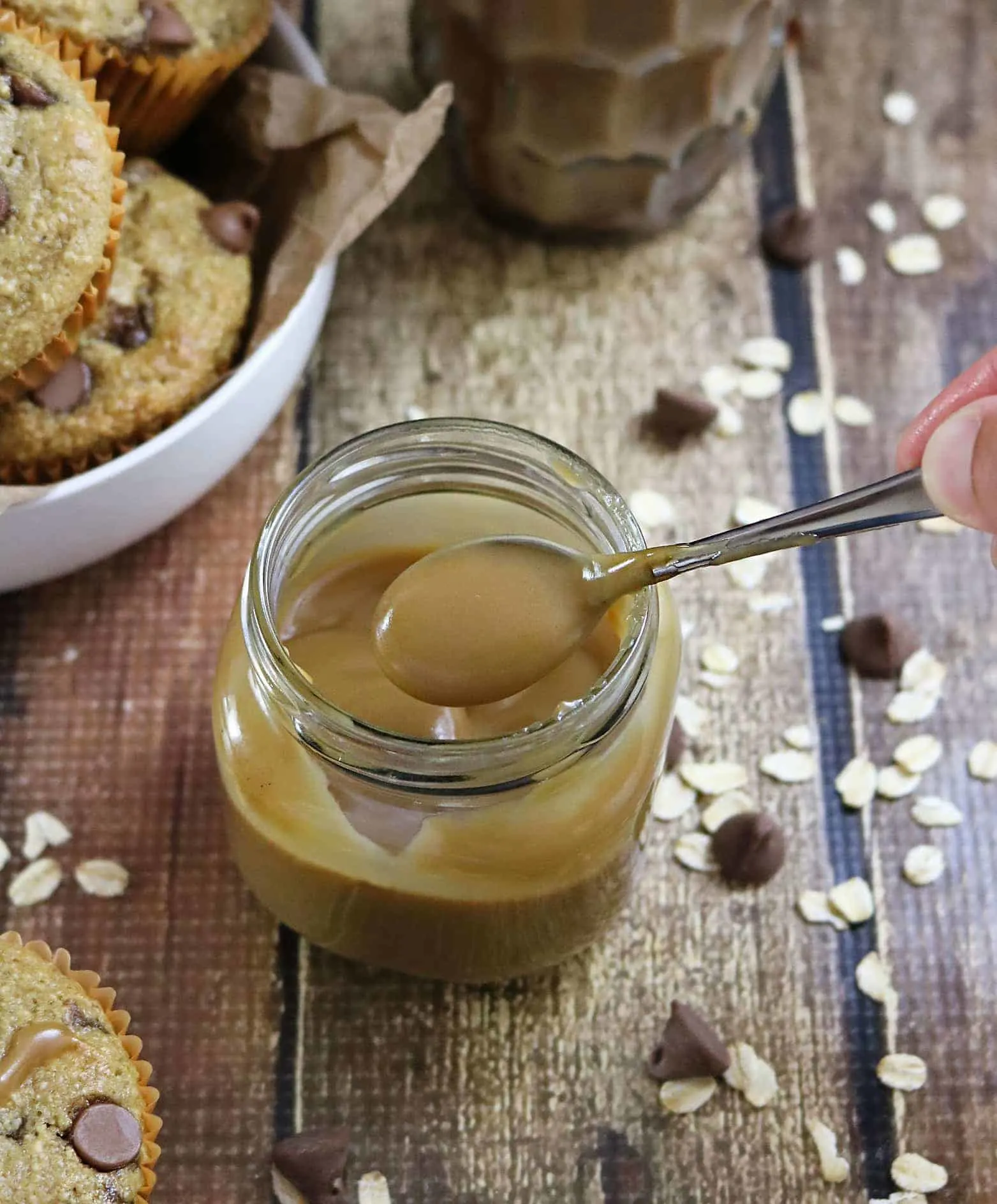 Of course, being the brilliant genius I am, I ended up remembering that these muffins and sauce were packed up and sitting in the fridge, when I was 168 miles away from home! 😯 As I have this crazy rule of no u-turns or stops other than to fuel-up, I figured we'd just make do. Aaaaannnnnd…all I have to say is that after all those days spent eating out, I couldn't wait to get home and enjoy a simple and delicious home cooked lunch and dessert!
So, yesterday when we got home, my daughter helped me whip up a quick and easy linner (lunch+dinner). As we had these Caramel Chocolate Muffins in the fridge, my daughter and I figured they would make for a delicious and simple dessert after dinner and they'd be good for breakfast as well. We drizzled these muffins with some Coconut Caramel Sauce, whipped up two mugs of Iced Caramel Mocha with delicious Simply Pure® Caramel Creamer in them, and finished off the last few episodes of Thirteen Reasons Why.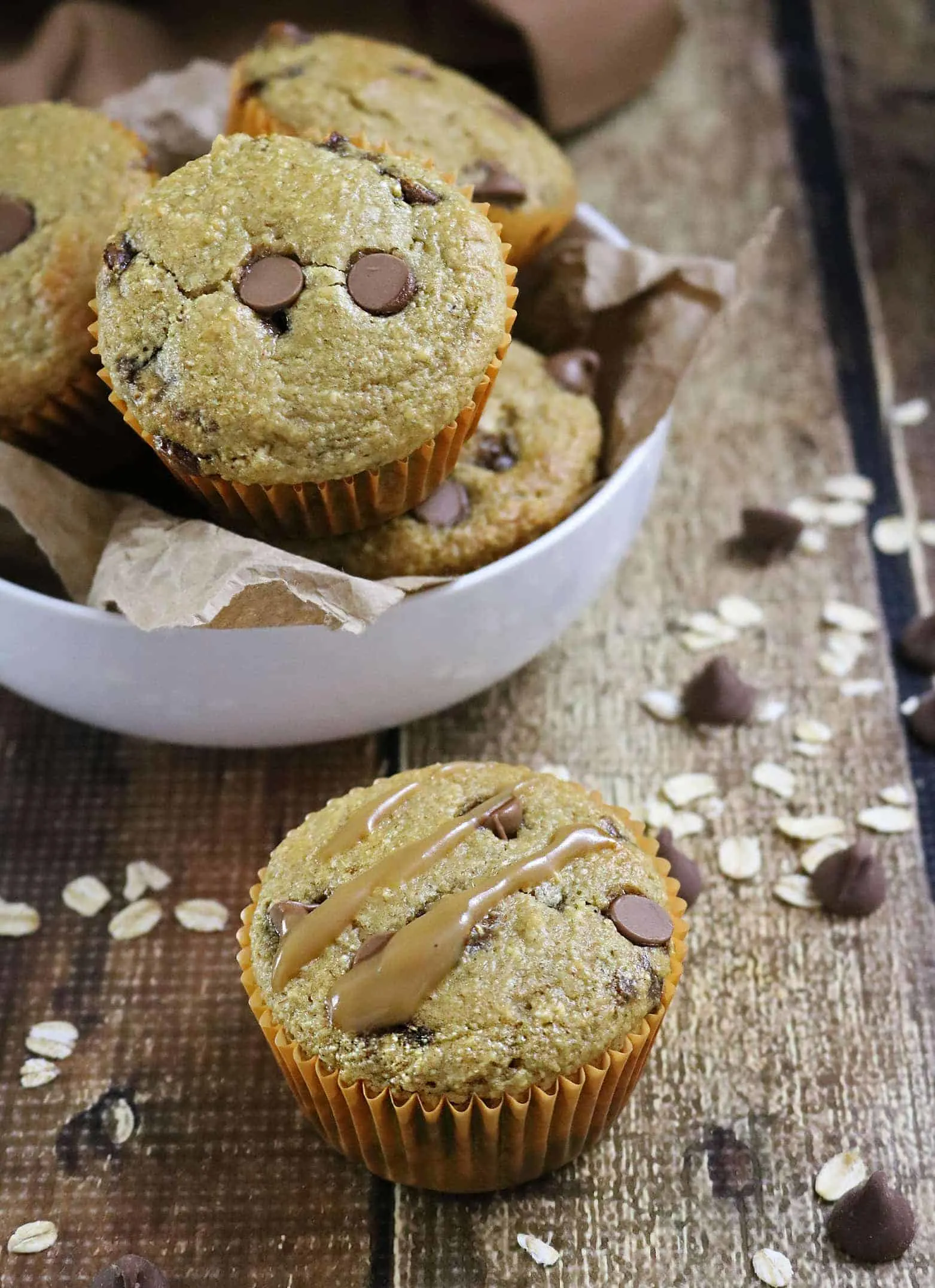 With Simply Pure® Creamers you Never say no to flavor™ as you take your morning cup from basic to boss!
Delicious, Simply Pure Creamers include only 5 simple ingredients with no artificial flavors or colors. When you use Simply Pure, you don't have to use extra creamer to get great flavor in your everyday cuppa joe – and/or your morning muffin!
After enjoying one of these Caramel Chocolate Muffins with a smidge of Coconut Caramel Sauce and an Iced Caramel Mocha this morning as well, am thinking this Muffin Mornings dealio should last a Month or so – what do you think?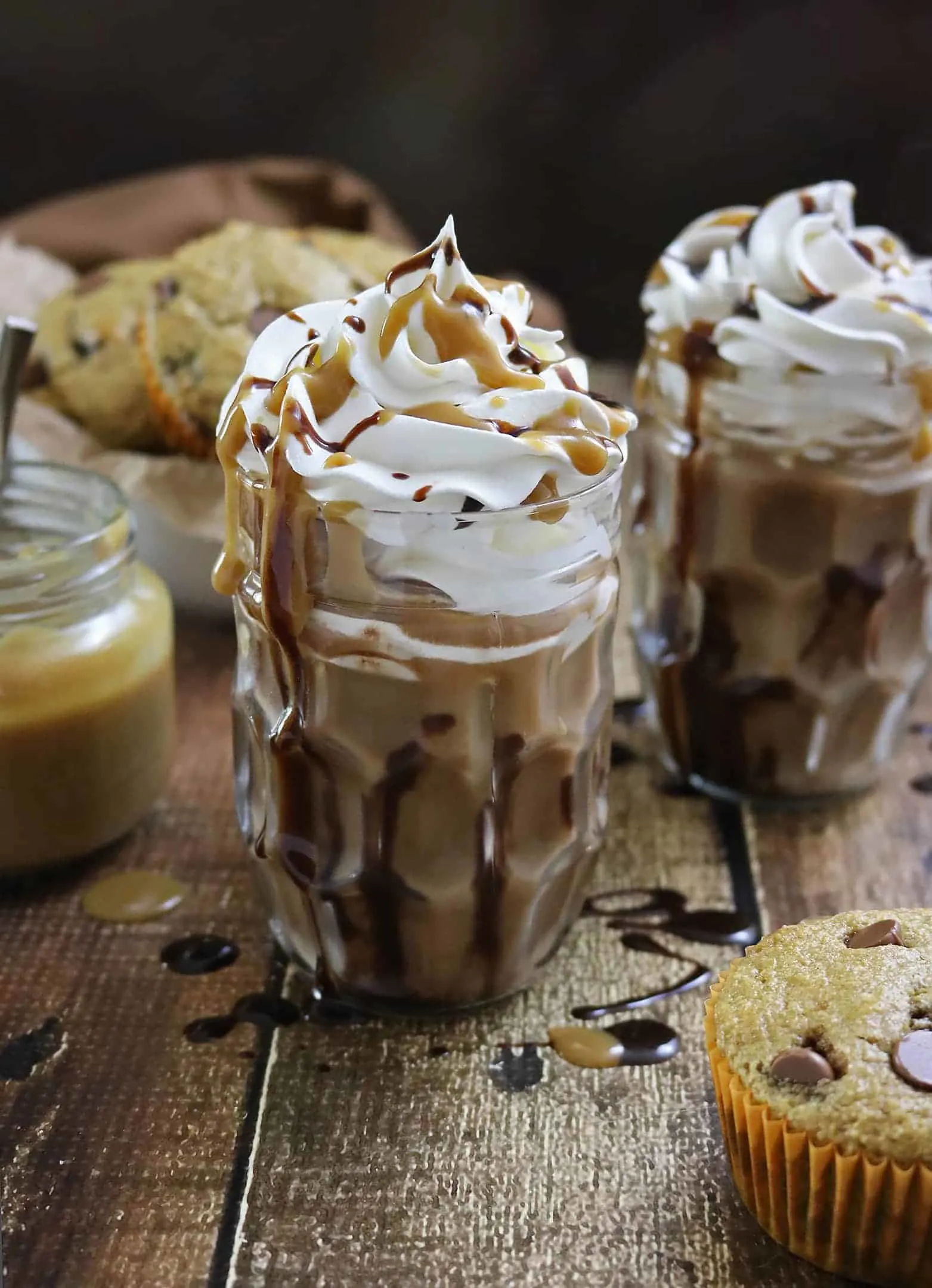 [Tweet "Caramel Chocolate Muffins + Coconut Caramel Sauce + Iced Caramel Mocha = Happy Monday! #ad #SilkAndSimplyPureCreamers"]