Gluten Free, Apple Blueberry Granola by Bob's Red Mill added some much needed oomph to my simple spiced apples; making this Apple Granola Crumble simply cravalicious!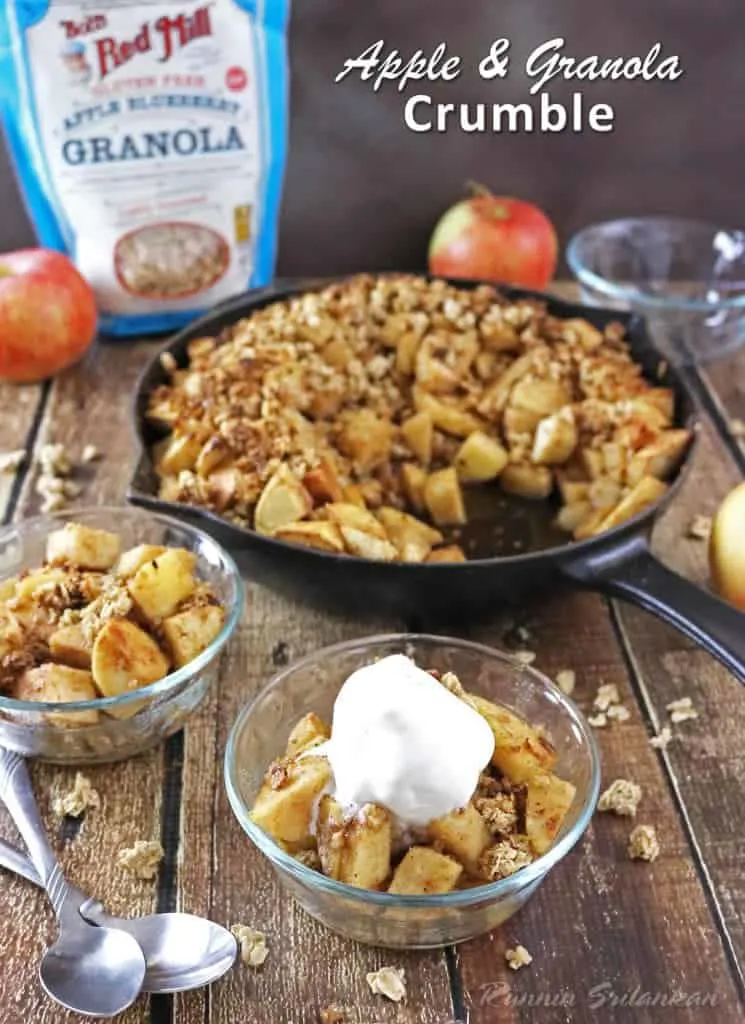 So, cravalicious might not be a word – yet. But, y'all, this time of year my brain turns my tastebuds to pie and my crust-skill-lacking self turns to crumbles! And by crumbles, I don't mean me crumbled up on the floor because Christmas is only 10 days away and I haven't even started shopping for gifts for my family yet! Yikes! My idea of crumbles usually involves some sort of spiced fruit that is topped with spiced, oiled up oats on top. Crumbles have this ability to squash my cravings for pie – at least till Christmas eve comes along…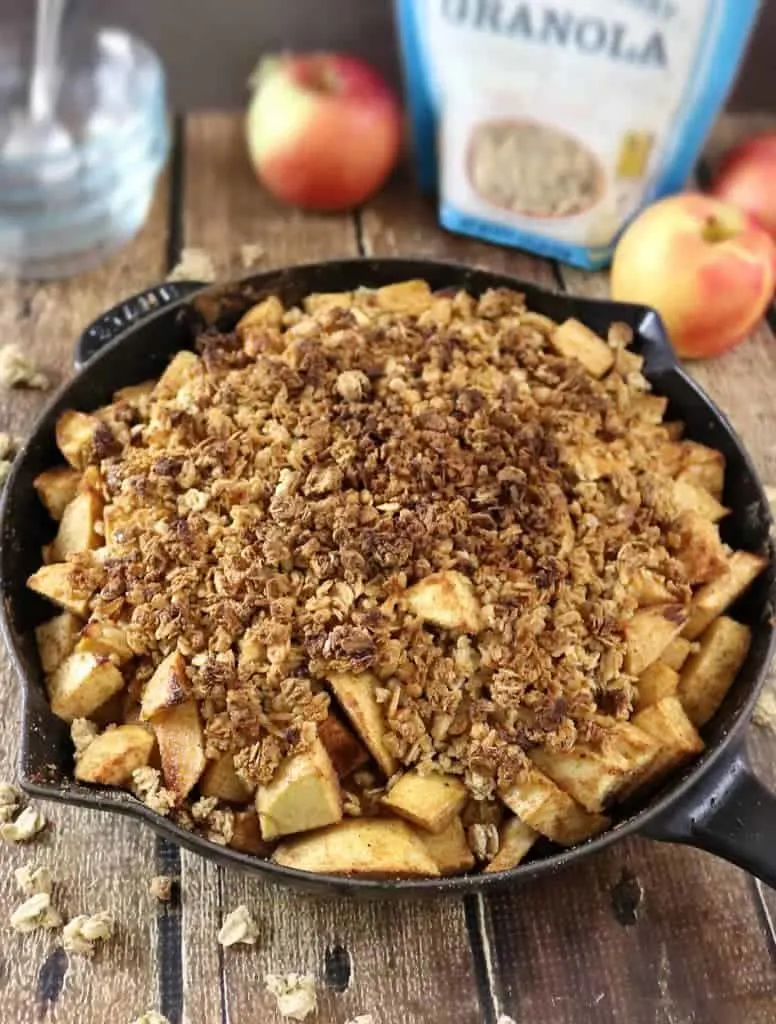 On Christmas eve this year, my daughter and I plan on doing what we did last year. Pick up a couple of packages of Bob's Red Mill Gluten Free Pie Crust mixes, employ my friend, Lindsey's knife technique, and have pecan, apple and pumpkin pies galore to enjoy on Christmas day! But till then, I feast on crumbles!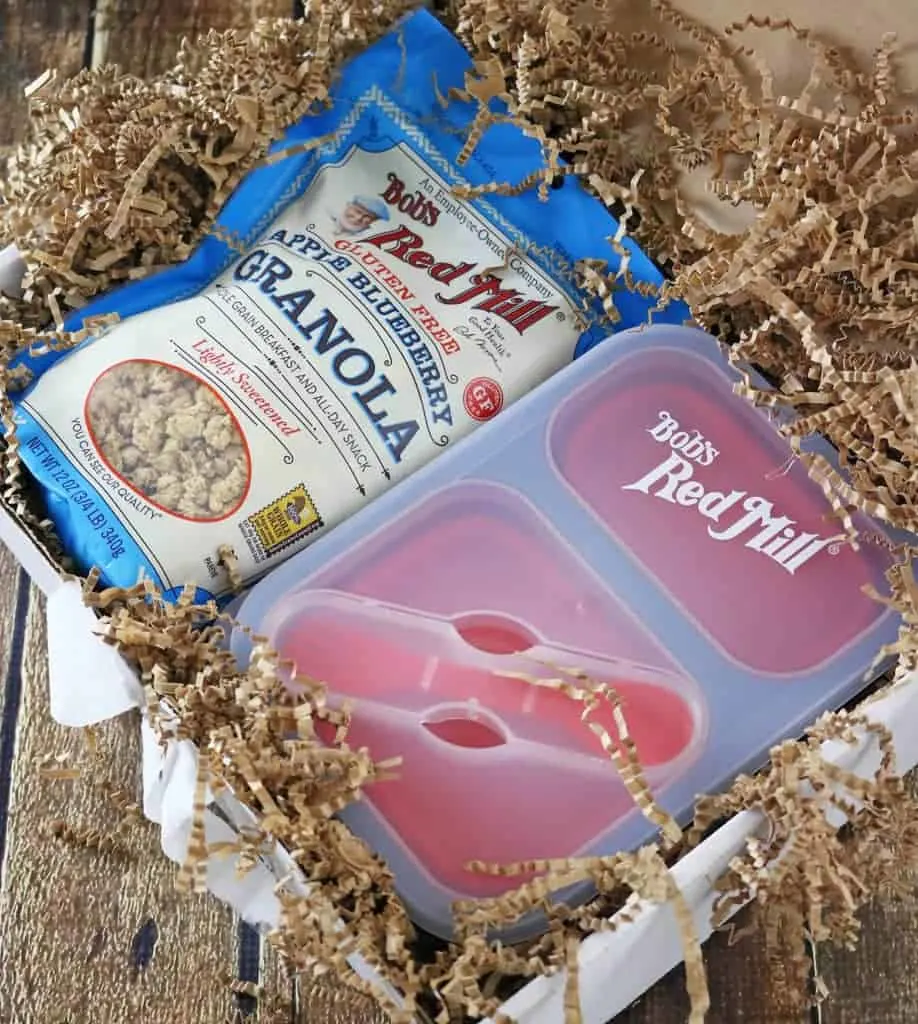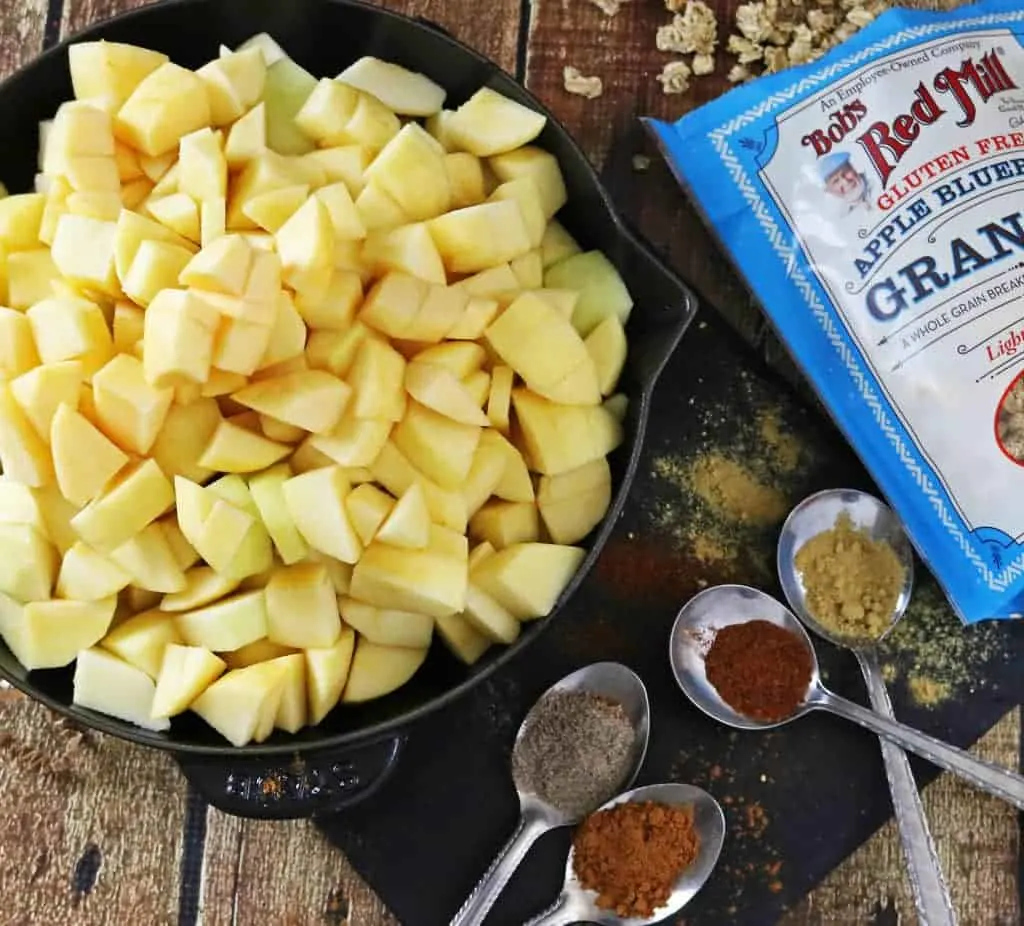 Recently when I received a package of Bob's Red Mill Gluten Free Apple Blueberry Granola, I figured I'd use some of it to top one of my crumbles with – in addition to adding it to my morning yogurt. And, am so glad my brain turned to logic instead of pie for a few seconds because that Granola was so much more tastier a topping than my spiced and oiled oats were! I added some coconut oil and vanilla to the slightly sweetened Apple Blueberry Granola before I used it to top off the cinnamon, cardamom, ginger, nutmeg and vanilla spiced apples.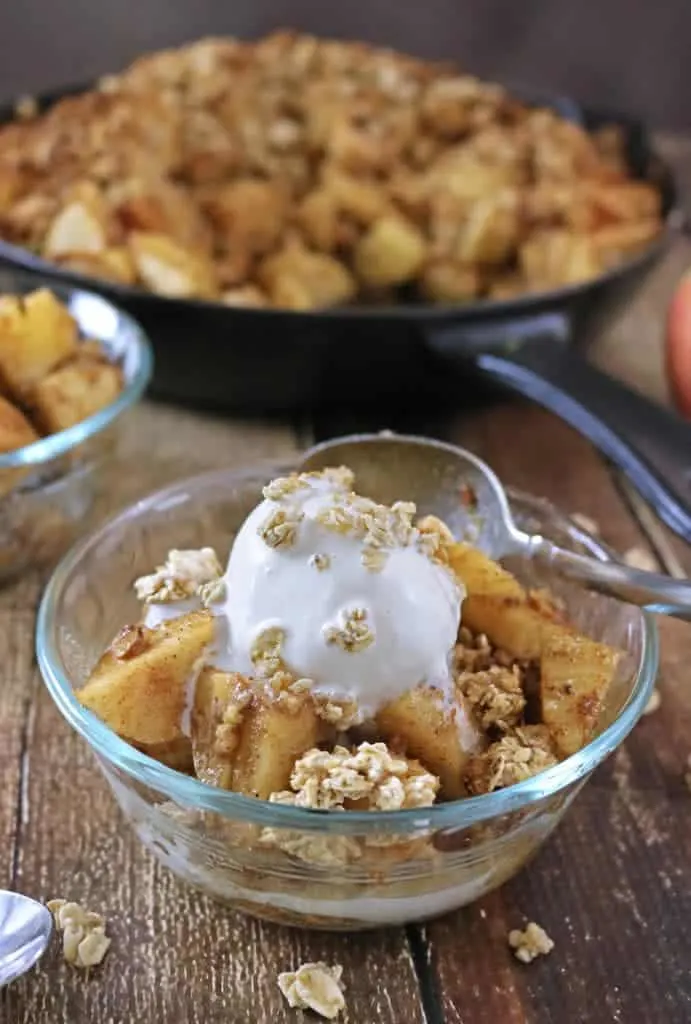 After a few minutes in the oven, my daughter and I dug lustfully into bowlfuls of this crumble topped with vanilla frozen yogurt – and you know what? We should have paid attention to the writing on the package when it mentioned "will keep you reaching for more" – as that's exactly what we kept doing! Aaaaannnnnd…now you know why I haven' even started shopping for my family yet…cos am holed up eating crumble!
[Tweet "Simple & Cravalicious Apple Granola Crumble @BobsRedMill #bobsredmill #sponsored"]
I've partnered with Bob's Red Mill to bring y'all this healthy and simple, yet totally cravalicious, Apple Granola Crumble which I hope you enjoy as much as my daughter and I have done. Thank you so much for supporting the brands that keep this Srilankan Runnin.
Please check out Bob's Red Mill on Facebook • Twitter • Pinterest • Instagram as they have a ton of products and recipe ideas to suit just about your every need!

I'd love to know if you happen to make this recipe (or any other on here) so pretty please tag me @RunninSrilankan and #RunninSrilankan on Instagram, Twitter &/or Facebook. And, if you haven't yet, then please make sure to subscribe to my email list to have all sorts of eats, treats and delightful ramblings delivered right to your inbox!