This Quick And Easy Cauliflower Curry is so tasty and requires eleven ingredients – wanna guess where I managed to find them all?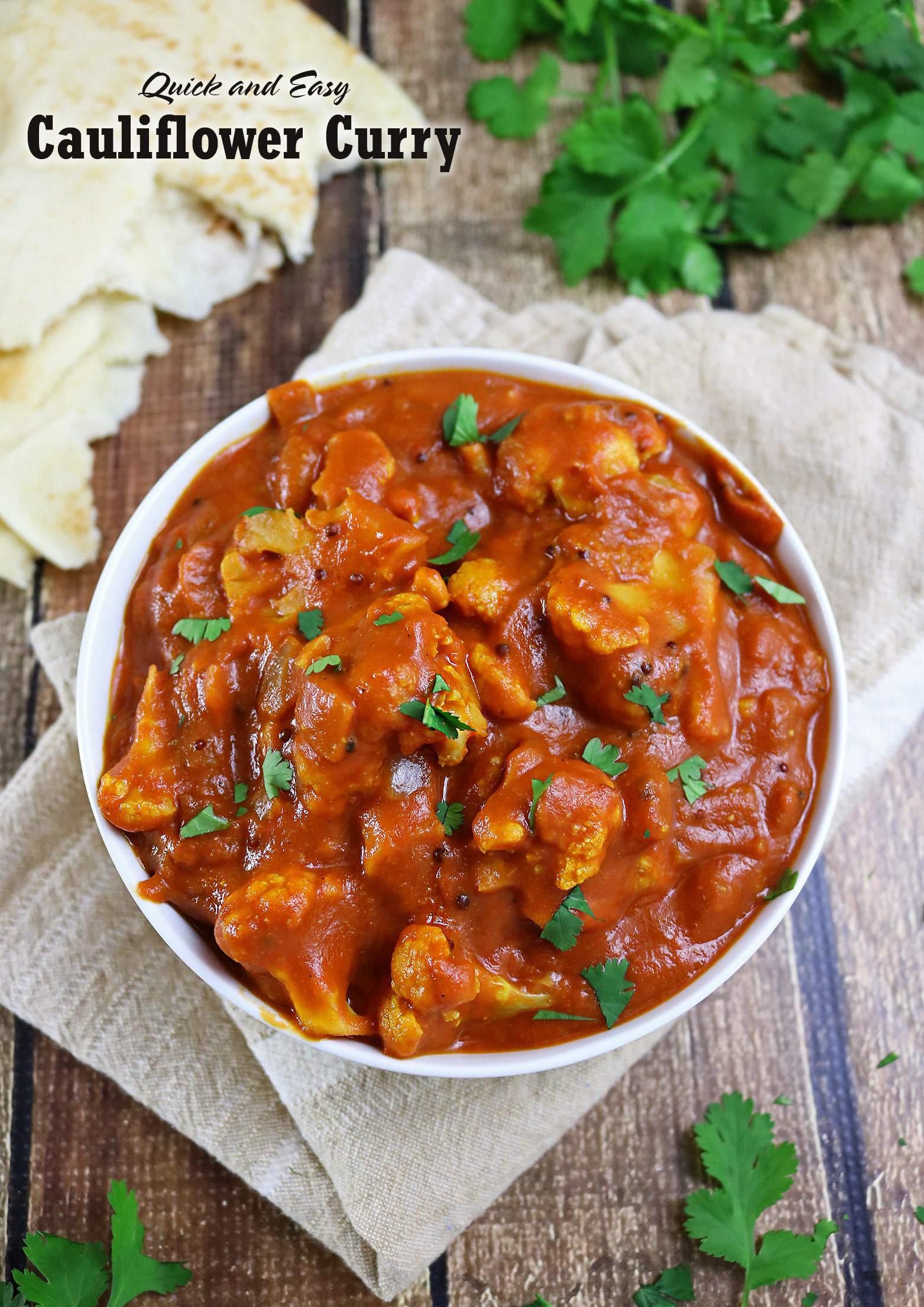 Last week, my daughter got away with pulling the wool over my eyes.
You see, last week she came home and told me that we (as in she and I) were to work on her senior locker strip.
Ok, cool. Another fun project to do together, I thought.
We set aside Friday night to do it. And, when Friday night arrived, we Jackson-Pollocked the heck out of her locker strip. We then got misty eyed going through old pictures trying to find some to strategically place over our painted masterpiece – along with little bubble quotes and all.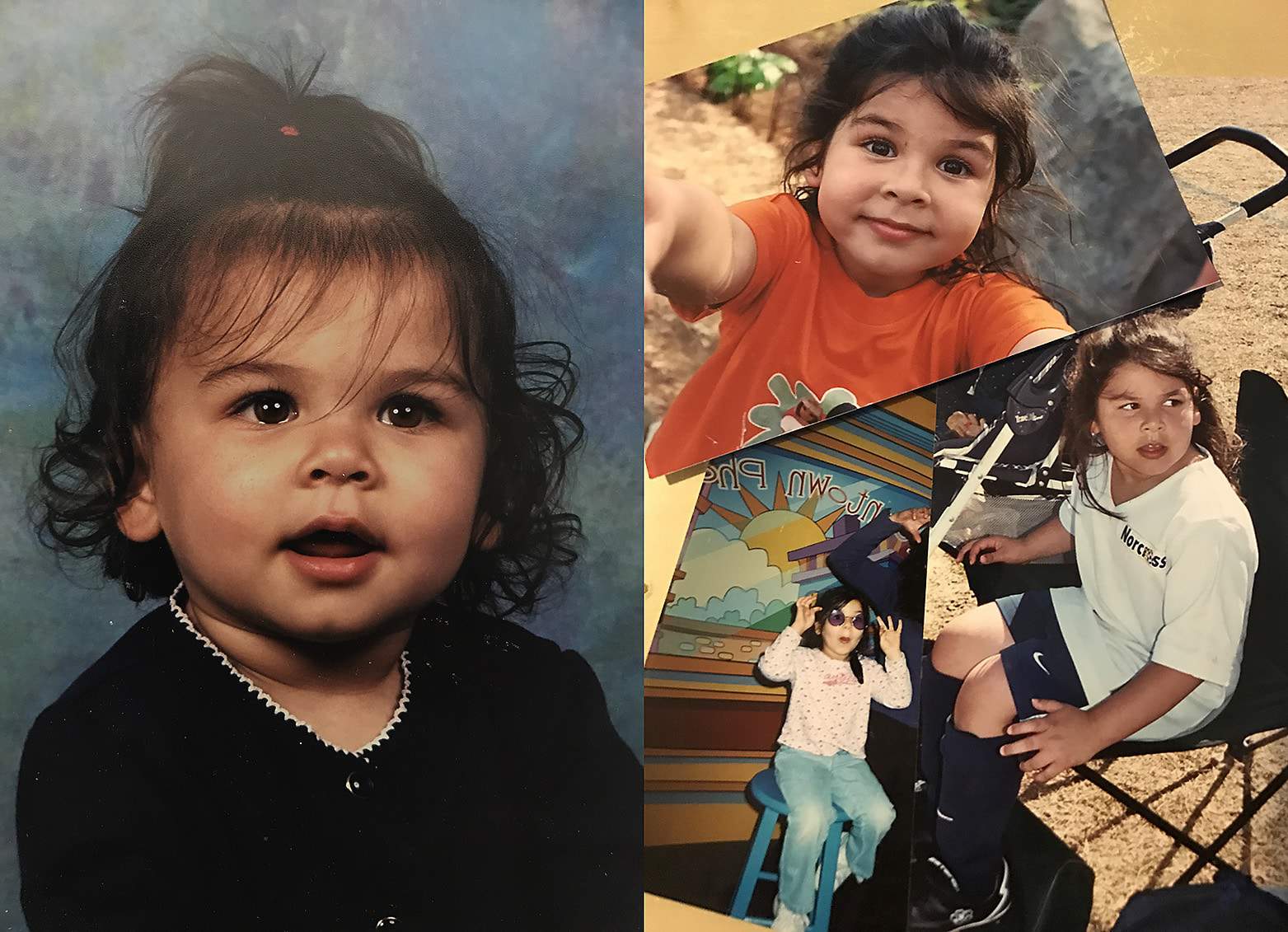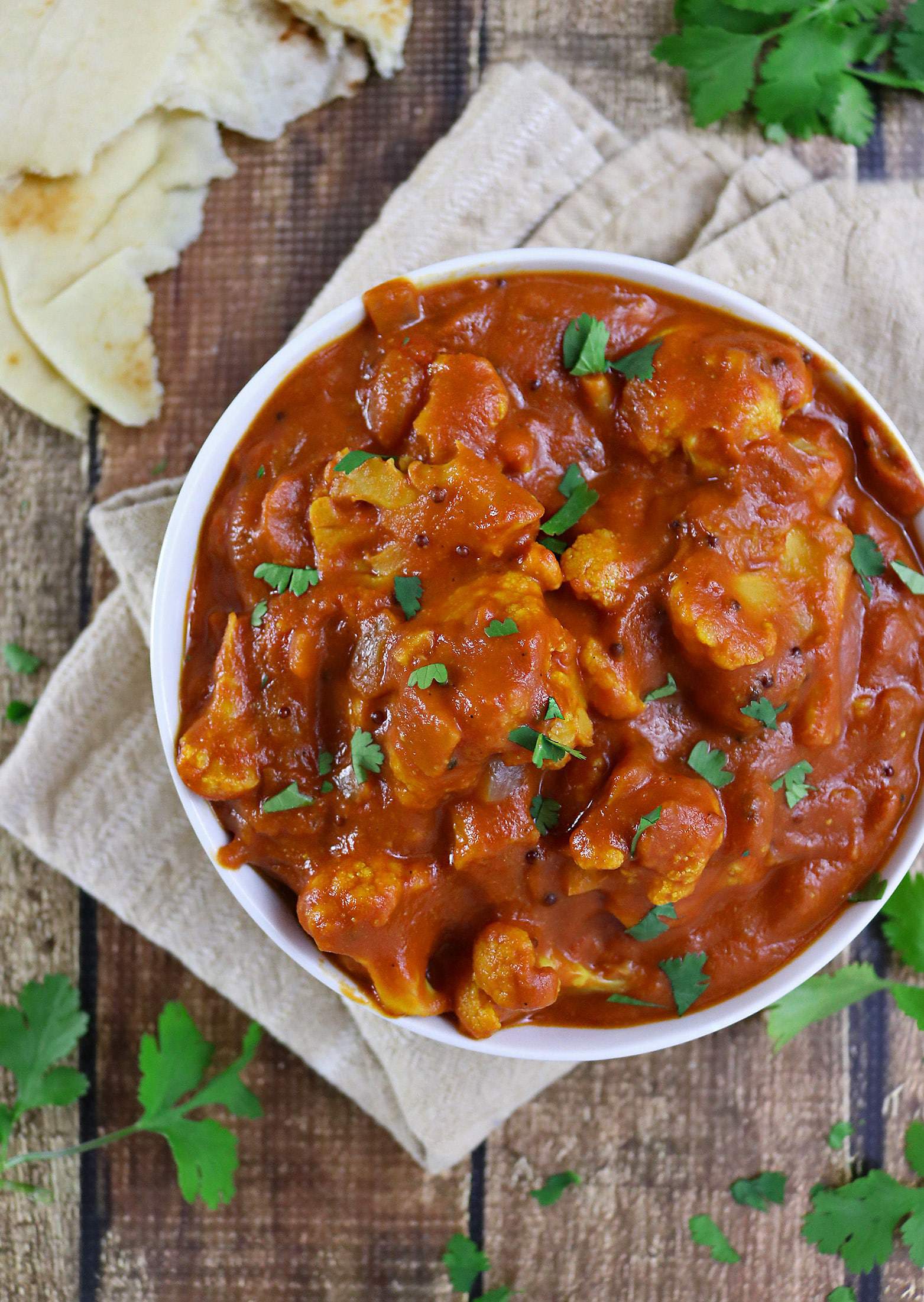 Then, when I was getting ready to head to her school during the designated time slot to hang the strip up, my daughter insisted on accompanying me.
Ok, cool. Another fun ride together, I thought.
But, when I got there I was confused that she was the only other high schooler there. I happened to ask another parent and was told that the locker strip was something that parents worked on to surprise their kids! Oh gosh! Up until then I thought only beets could turn my olive skin that shade of red!
I looked over at my daughter and she said "mom, you're a foreigner, your high school experience was different, don't worry, all my friends with foreign parents did the same thing I did – we helped" and she gave me a big grin! I wanted to remind her that I'd been here longer than she has, but, I was speechless. It always amazes me how much my kid notices what and who I am at my core. For one thing, she was right. All these banners and rings and jackets and photo sessions to celebrate high school weren't part of my high school experience. And, most of my friends who are from here have younger kids so it didn't even occur to me to ask them. I dropped the ball, big time!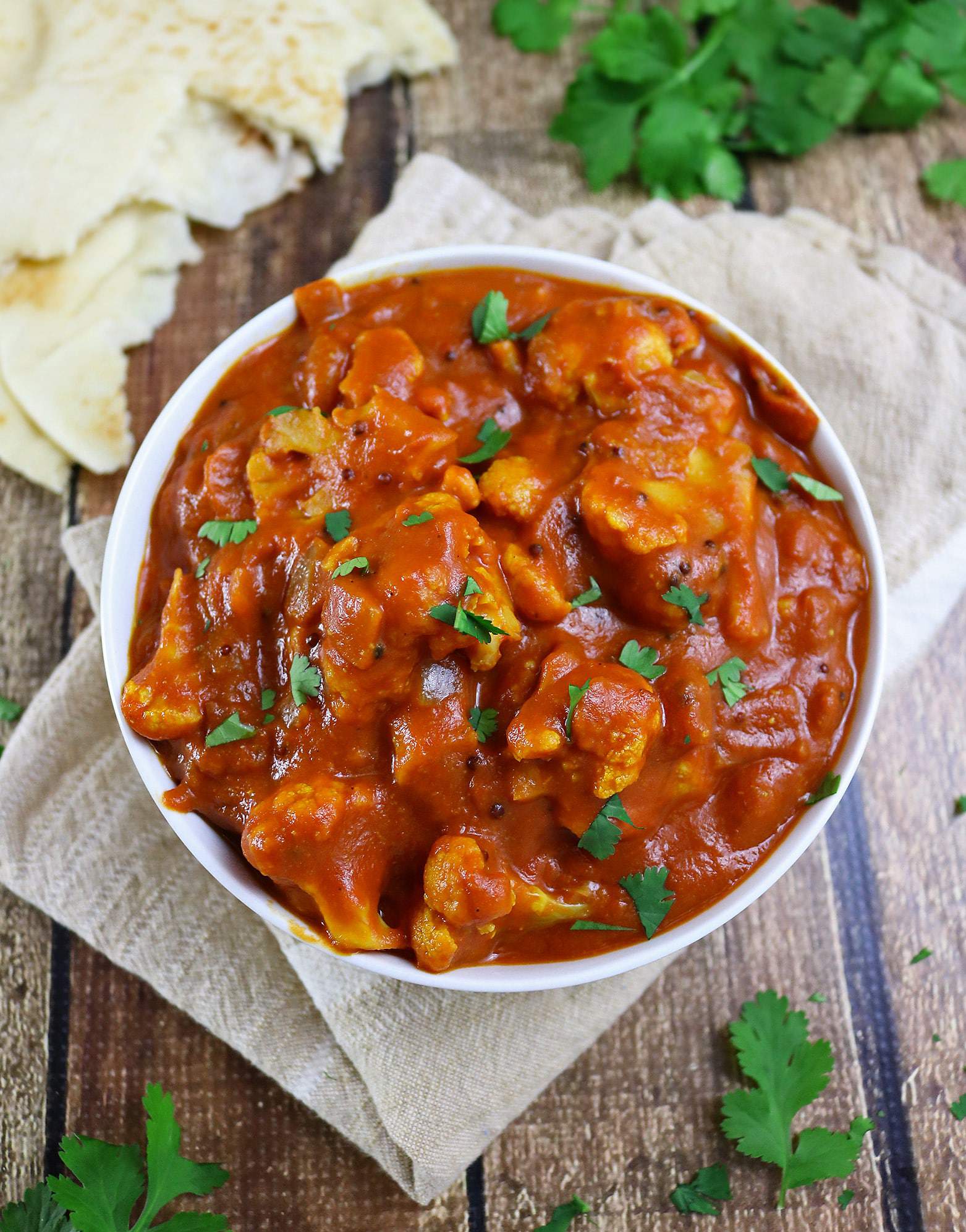 So, I was determined that I wasn't going to drop the ball that night when I whipped up dinner. She wanted a vegetarian cauliflower curry and I figured I'd pull one together with mustard seeds and caraway seeds (like my mom sometimes does). And…guess where I found ALL the ingredients that went into this curry? Yes – at Walmart! They are becoming like the Trader Joe's of the big chain supermarkets! Their spice section has started carrying all kinds of stuff – like even caraway seeds – something I used to be able to get only at a South Asian Store I frequent.
This Cauliflower Curry is so simple and whips up in about 20 minutes! My daughter actually ended up introducing spoonfuls of this curry to her pie hole sans the naan pictured. Then she used the naan to "wipe" her plate clean and tried to pull the wool over my eyes again by trying to convince me that she had washed her plate – what is it with kids and dishes??
When was the last time you had the wool pulled over YOUR eyes?

Want more Curry?
Then try this Bean Pumpkin Curry…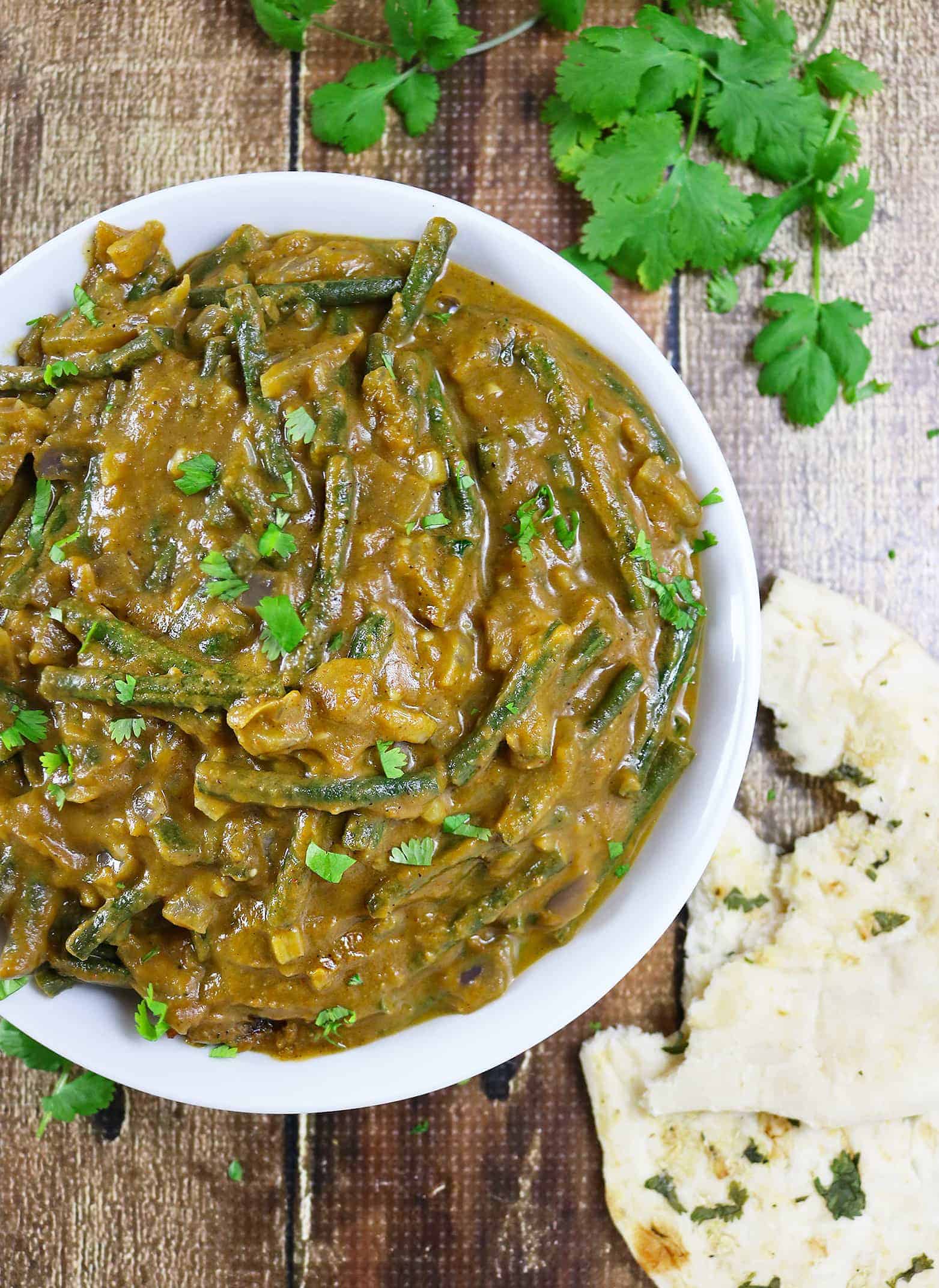 Or, This Spinach and Chickpea one…