Looking for a quick and tasty veggie appetizer for your next get-together? Well, how about giving these Spinach Fritters or Pakoras from Asha Shivakumar's cookbook titled "Masala & Meatballs" a try!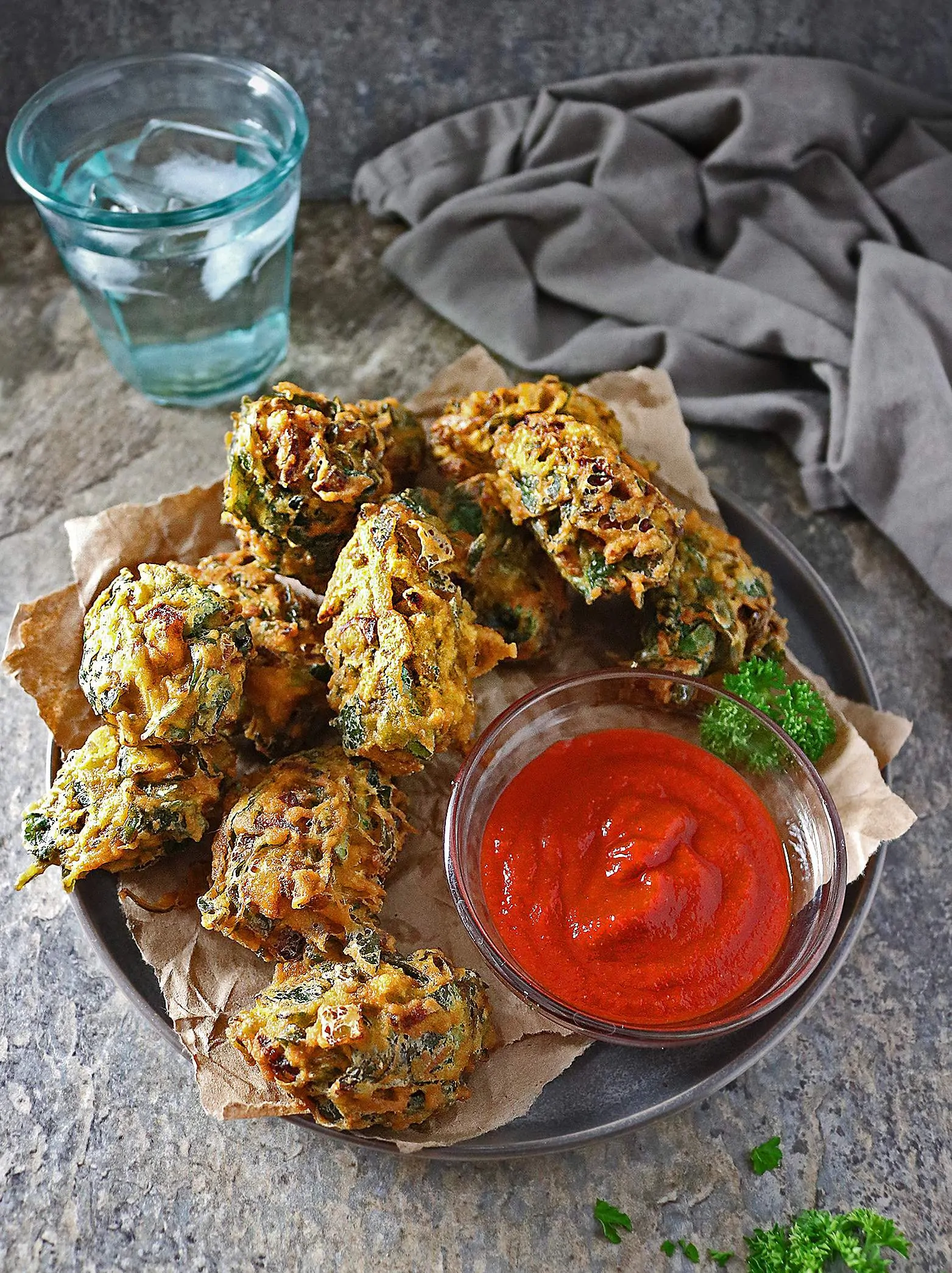 There is this little South Asian store called Cherians in Decatur (here in Georgia) that carries some of the most exotic spices and flours at insanely budget friendly prices. My kind of shopping spree involves leisurely perusing the aisles of Cherians to check out the variety of foodstuffs that only Cherians seems to offer. Very often, my daughter likes to accompany me on my shopping sprees – mainly because they end at the little cafe that's part of Cherians, where we usually get piping hot spinach and onion pakoras and wash them down with fresh coconut water.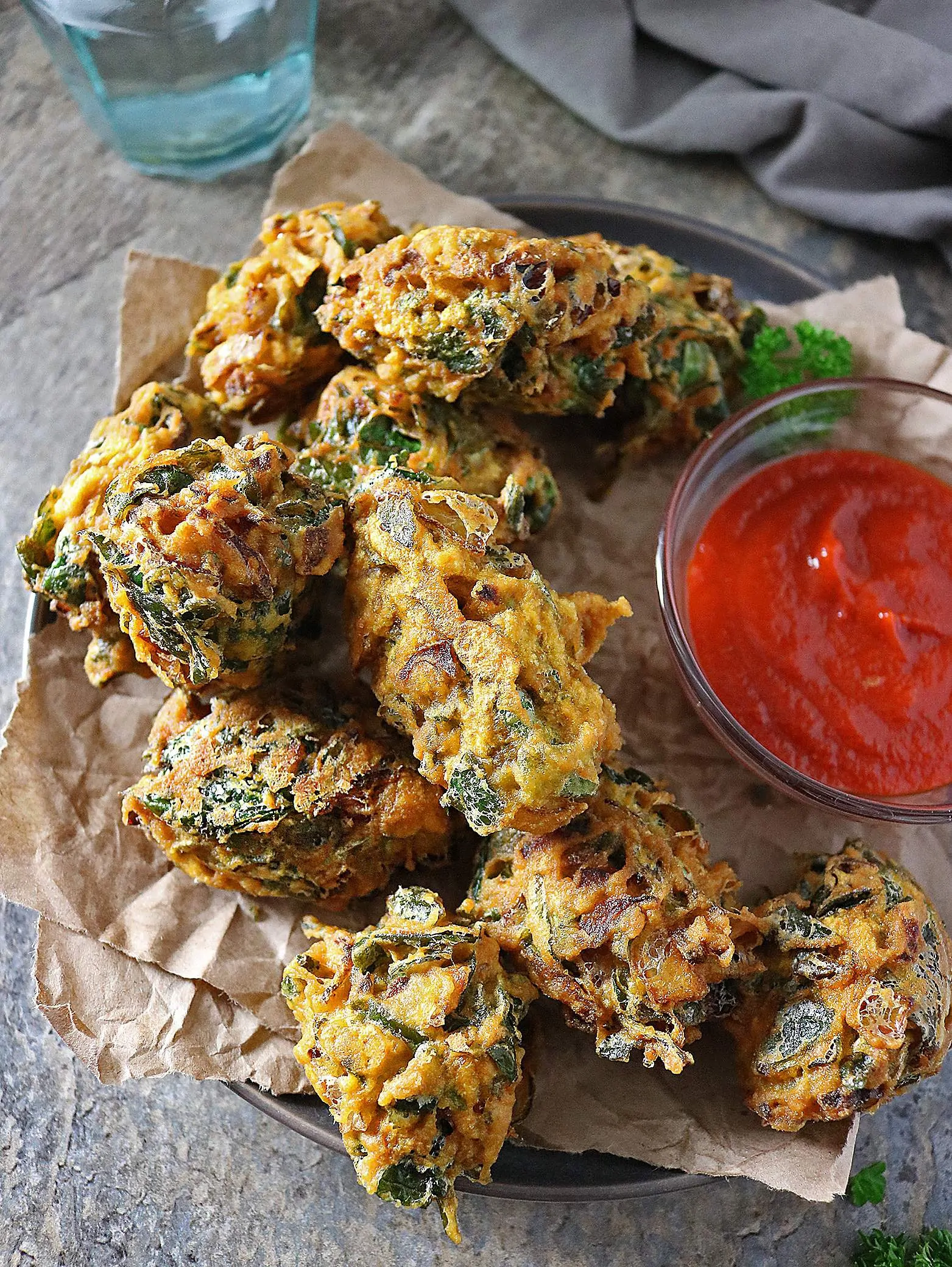 This little cafe's spinach and onion pakoras are so insanely good. I never thought to even attempt to duplicate them because why ruin a good thing – right? I'm convinced that those spinach and onion pakoras were the reason my daughter chose to tag along with me on my shopping sprees at Cherians because they were her favorite. At least they were till I made Asha's version of them last night.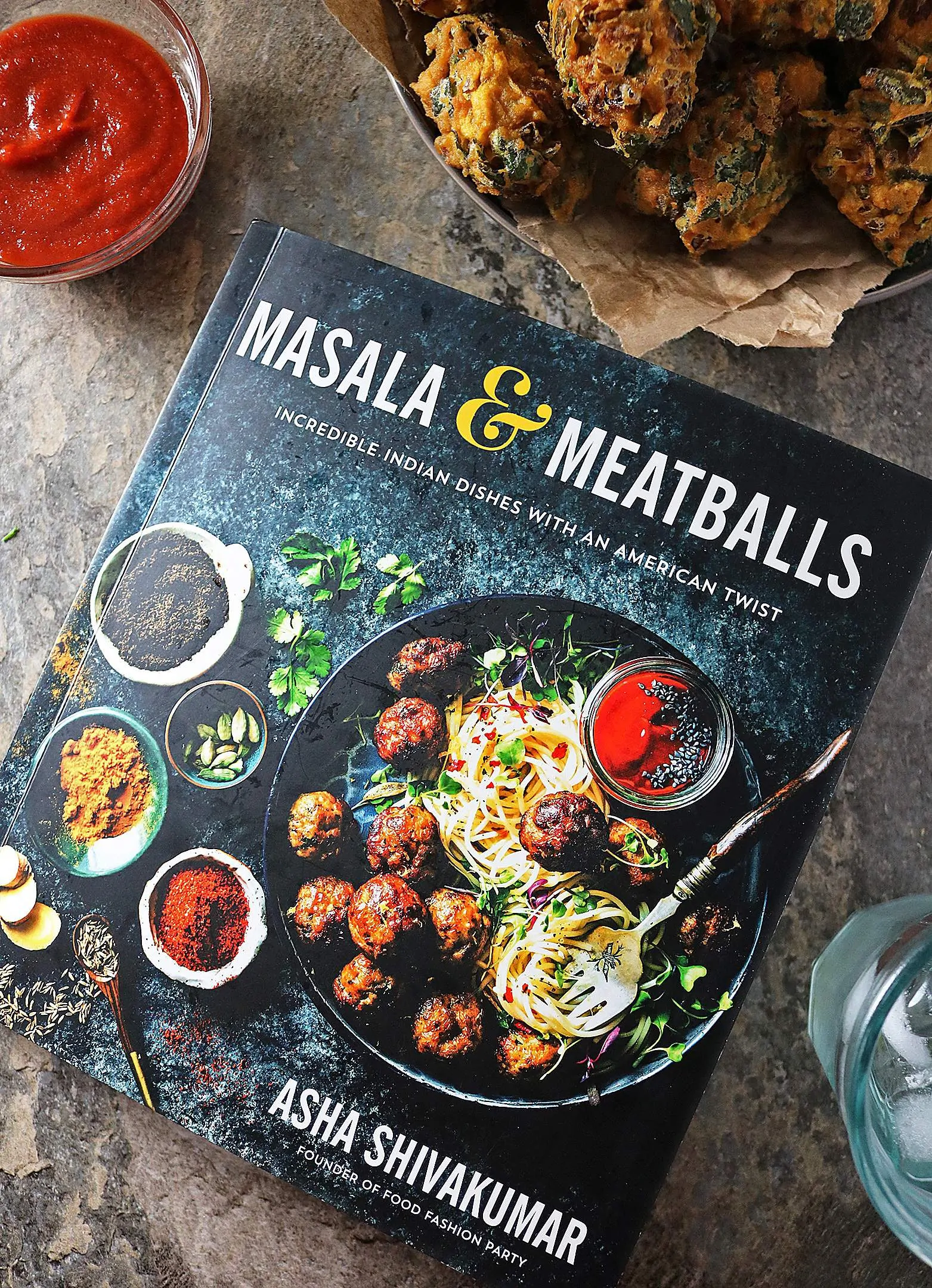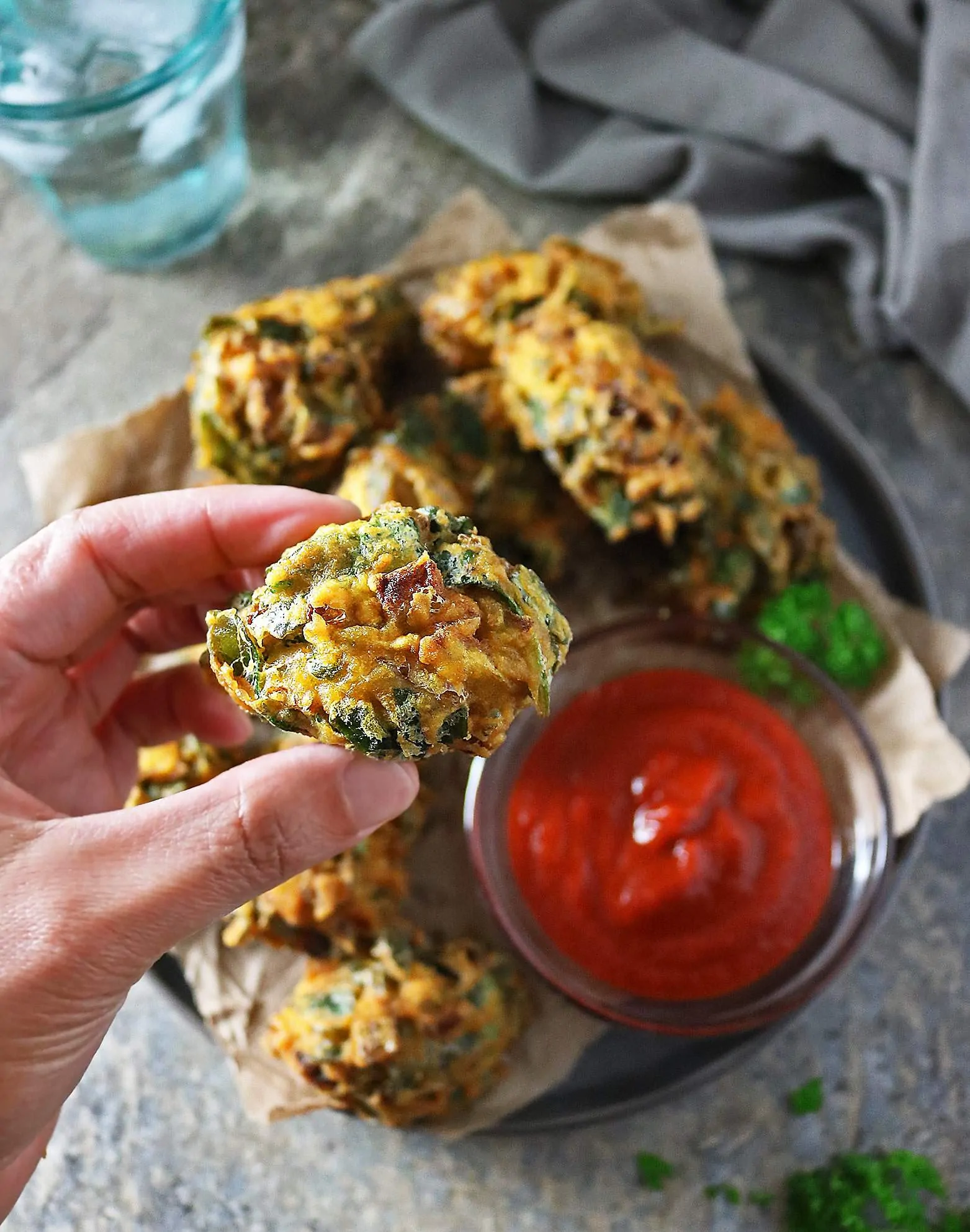 I am so delighted and honored to have known Asha since the early beginnings of this blog of mine. Back in those early years, she even agreed to let me beetify one of her dishes! And today I am so excited to share this post with y'all! Asha is the proud owner of Food Fashion Party and now a published author of the delightfully-named cookbook, Masala and Meatballs. When I received her cookbook, my daughter went through it and bookmarked several recipes such as peppery cumin buns and spring rolls with spiced potatoes and leeks but insisted we start off with the Spinach Fritters. And boyoboy, were these a hit! I had to make one small alteration to Asha's recipe – as I didn't have any chickpea flour and rice flour on hand, I replaced it with regular all purpose flour. Asha's recipe said it served 4 to 6, but in our house, it only served 2! If y'all are looking for Indian recipes to suit the American palate, I urge y'all to check out Asha's book! Y'all can purchase them on Amazon and even at your local Barnes and Noble stores!
Happy Friday, y'all – hoping this weekend is delightfully delicious for each and every one of y'all!
[Tweet "Spinach Fritters for #gameday #snacks from @ashfoodfashion #Masalaandmeatballs #cookbook"]