This shop has been compensated by Collective Bias, Inc. and its advertiser. All opinions are mine alone. #CreminelliFreshSnacking #CollectiveBias
With a gentle hint of rosemary and thyme, these Herbed Garlic Crackers contain no butter and contain flax and coconut oil in their nutrient-heavy, ingredient list.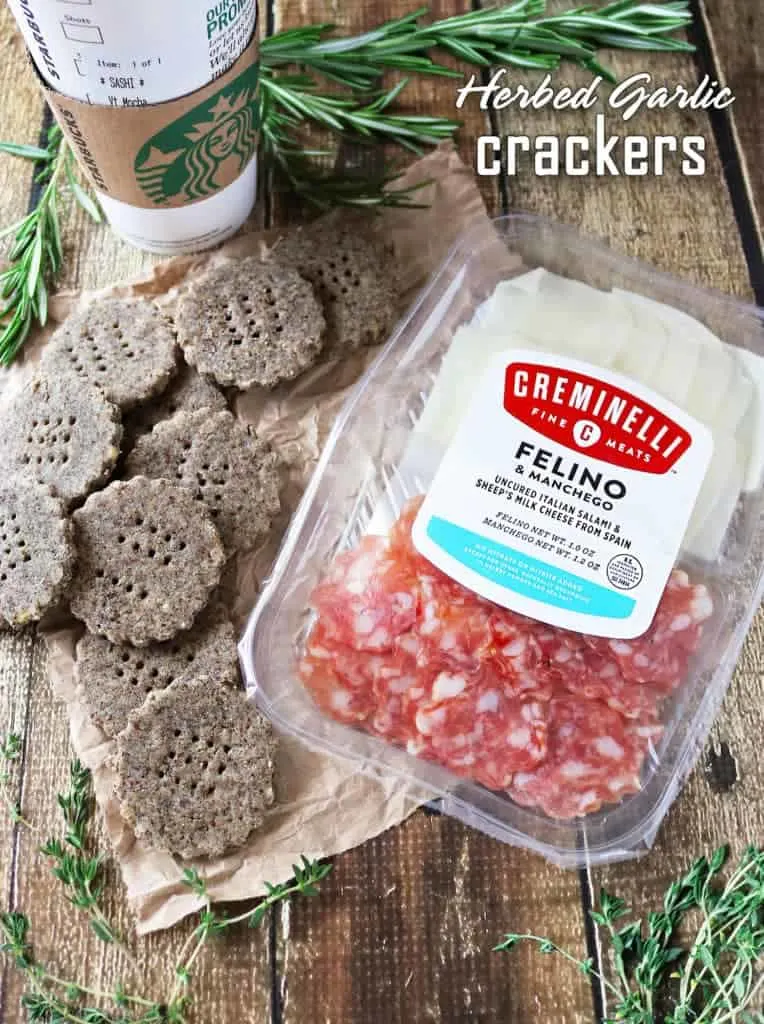 I'd be lying if I said my daughter picked up her organization skills from me.
You see, I'm that person that makes lists and loses them or highlights stuff and forgets why they were highlighted!
However, somewhere down the line, my daughter became uber-organized!
This child not only uses different colored markers in her textbooks, but she even color codes and tabs her notes!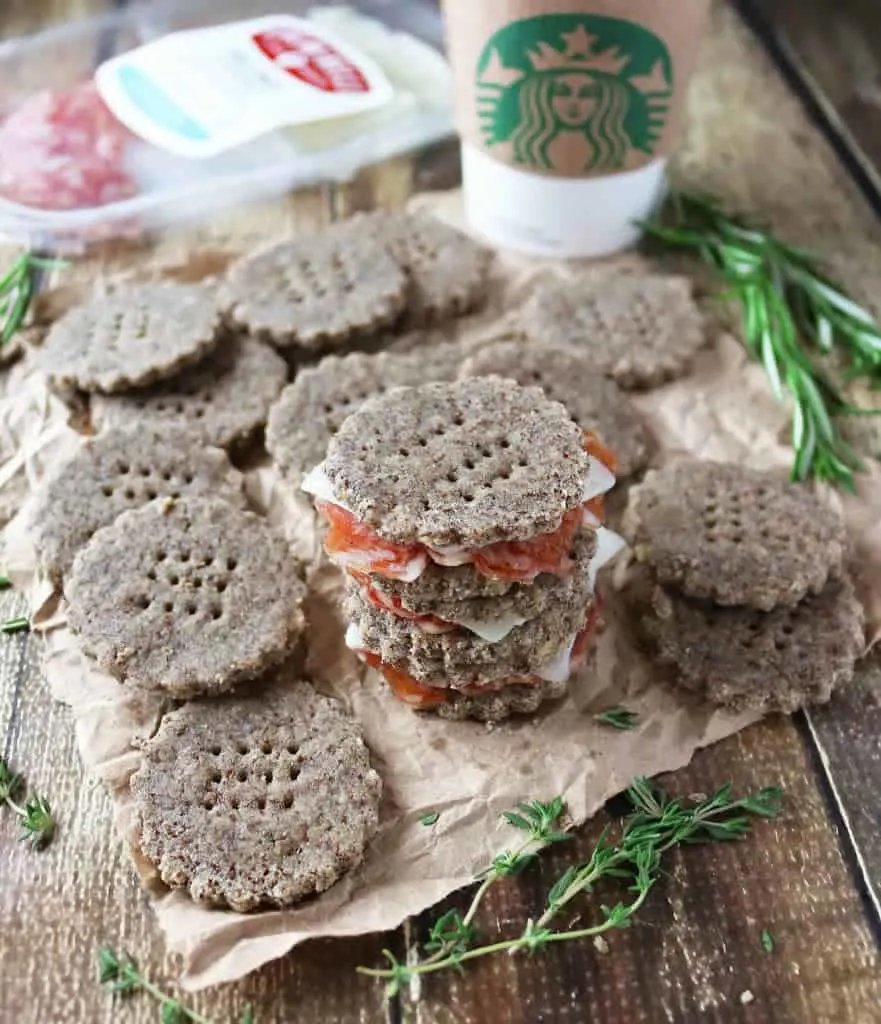 When she knows we are going on a trip, she will Google and Yelp her way through what we should be doing and where we should be going. And then, proceed to put it all in an Excel spreadsheet! No lie!
This year we are planning on taking a trip across The Pond to Europe and her uber-organized self has been thrilled at the concept of more organizing!
Not only has she Excel-spreadsheeted all our activities, but she been researching European customs and habits too.
And, in the process, she informed me that we need to only drink black coffee after lunch (wait…what???) and get in the habit of having a mid-afternoon snack!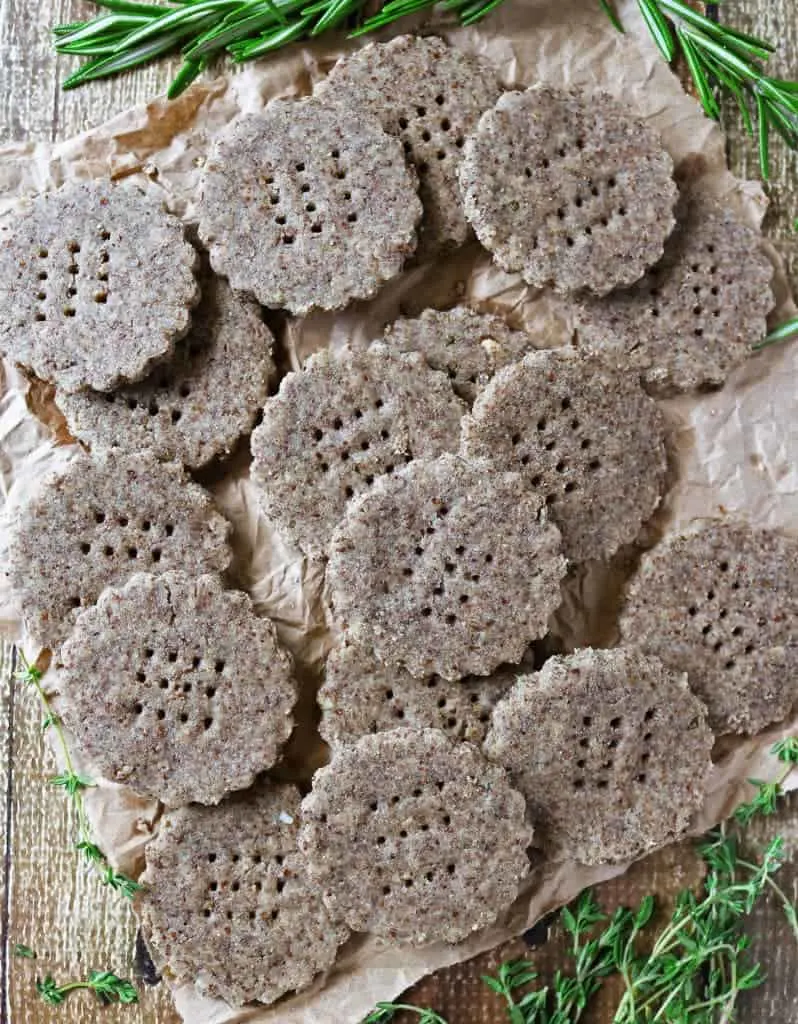 Now, my Sri Lankan parents were no strangers to a mid afternoon snack due to the British and Portuguese influence in Sri Lanka. In fact, they would often enjoy a warm cuppa and a sweet or savory treat after work and before dinner time. So, getting re-accustomed to tea time is mighty easy for me. Easier than trying to keep my organization skills on par with my daughter's, I must add!
In keeping with my daughter's wishes, I've started grabbing a Creminelli Fine Meats™ Felino and Manchego Snack Tray on my way home after those mornings I spend working from my corner office with a view at Starbucks. Working from home can get a bit dull, so I venture to Starbucks every now and then for a change of scenery. Somedays, I pair that Creminelli Fine Meats™ Felino and Manchego Snack Tray with these gluten-free, Herbed Garlic Crackers and a warm Starbucks Mocha for a highly enjoyable protein snack in the afternoon!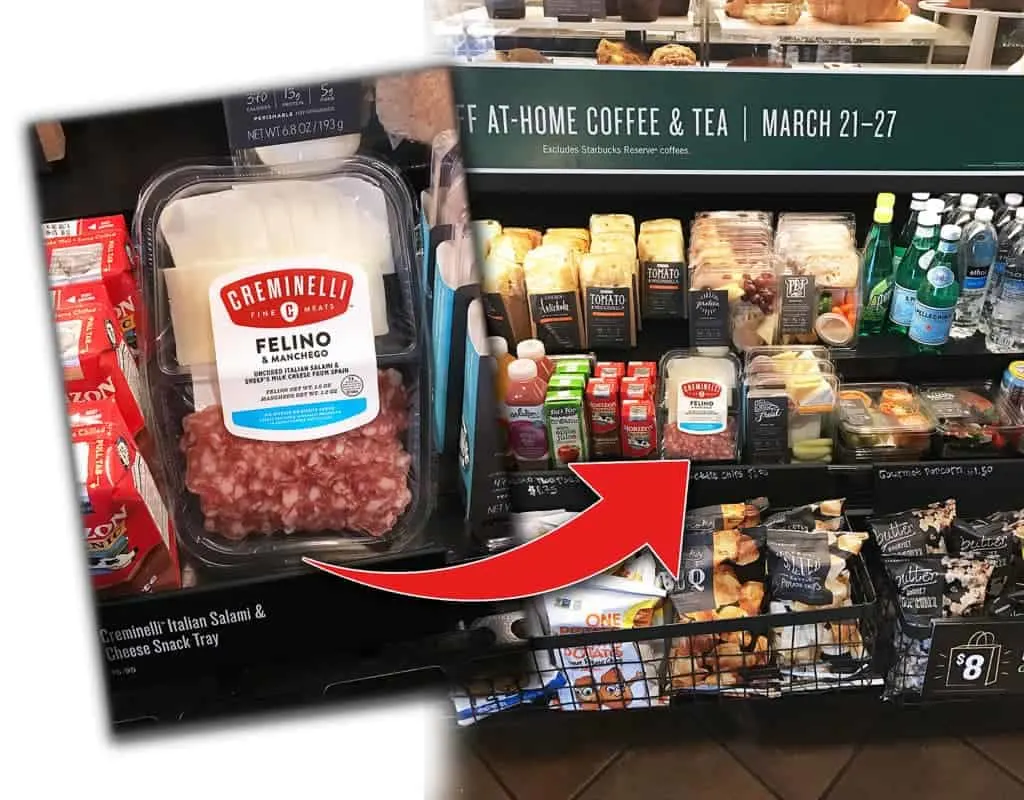 Creminelli hopes to bring the European tradition of a mid-afternoon snack to America in a convenient and accessible snack that is protein-packed, gluten-free, and synthetic nitrate free. Felino and Manchego packs make food pairing easy. Traditional in the Emilia-Romagna region, all-natural, mild Felino salami pairs well with nutty Manchego (PDO) cheese that is imported from Spain and made with milk without added rBST. Recyclable, Creminelli Snack Trays are perfect to take along on long commutes, road trips, to outdoor concerts and as quick snacks or meals.
By the way, you can use your Starbucks app to order Creminelli products prior to in-store pickup, for your convenience.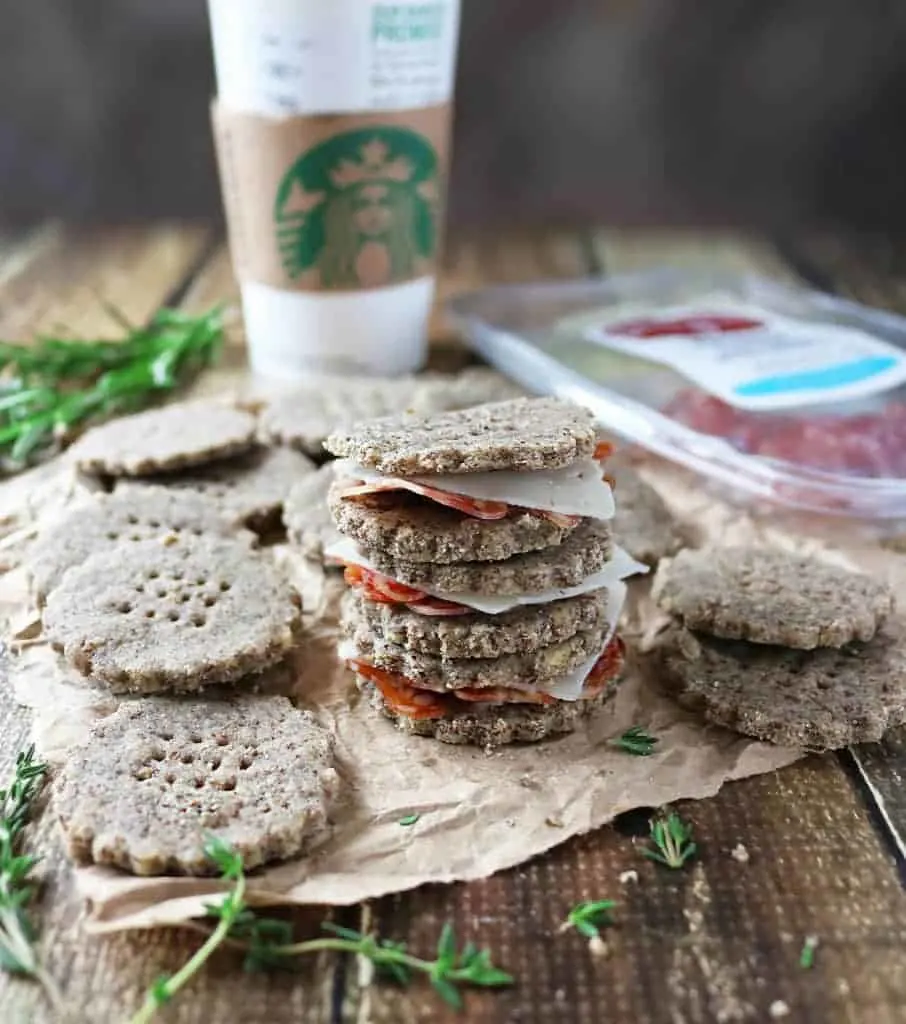 So, are you ready to join my daughter and I and get your mid-afternoon snack on with the Creminelli Fine Meats™ Felino and Manchego Snack Tray at Starbucks and these Herbed Garlic Crackers?
If you would like to learn more, please make sure to check Creminelli out on Facebook and Instagram!