These Butternut Squash Bacon Bites are gluten-free and would make a healthy appetizer or side for your holiday Feastivities!
These Butternut Squash Bacon Bites are sponsored by Collective Bias, Inc. and The Coca-Cola Company. All opinions are mine alone. Thank you for supporting my favorite brands. #SmartWayToShareJoy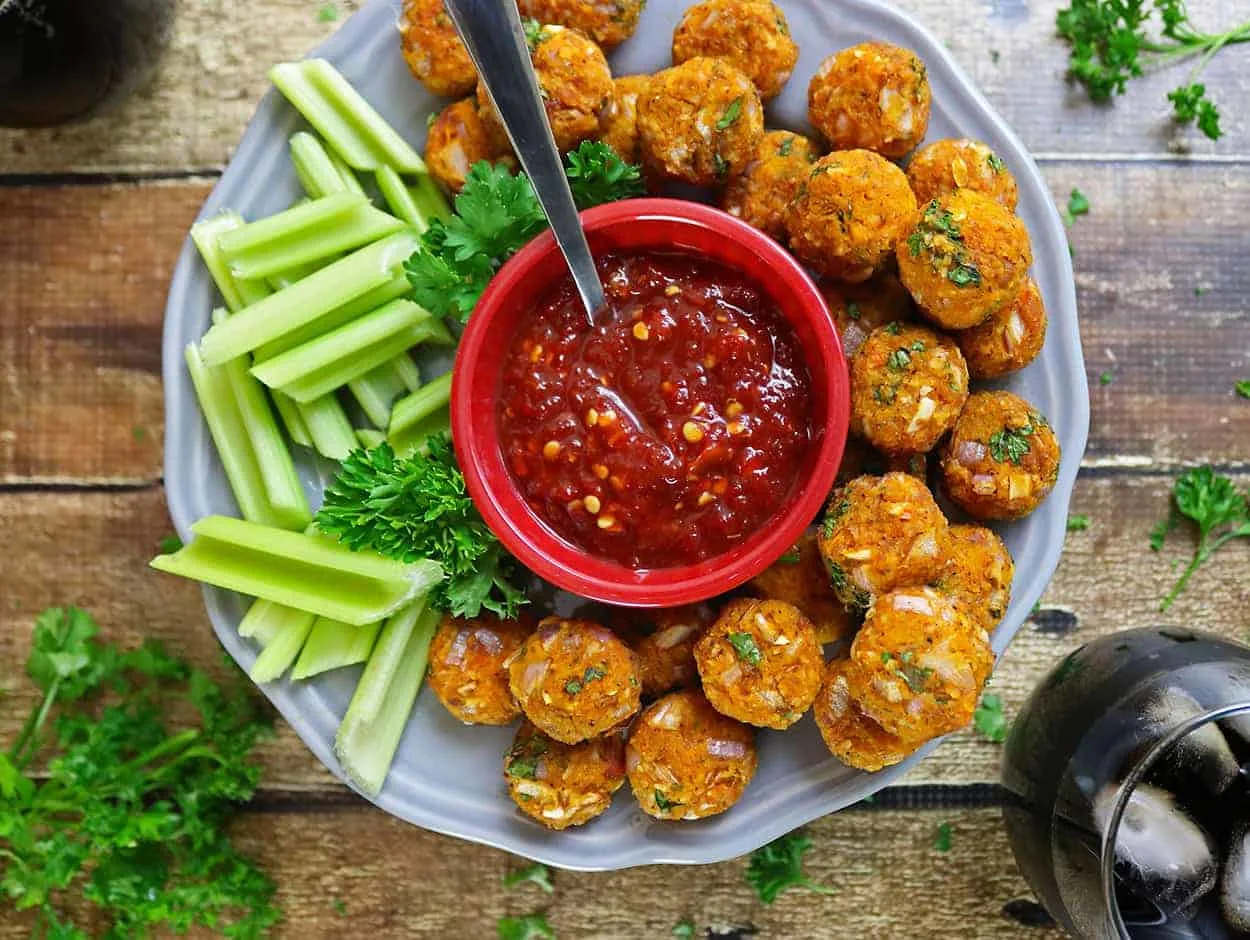 *These Butternut Squash Bacon Bites were first published in November of 2016. I have updated this post and I am republishing it today.*
When my daughter was younger, she would talk like me, dress like me, eat like me, even watch and like the same cartoons I did. But, then, as children have this annoying habit of doing…she started growing up… and changing!
Now, she says dance instead of dahnce, adopts yoga pants instead of jeans, prefers pasta over chocolate, and would rather binge watch Extreme Vacation Homes instead of Pinky and the Brain! The Nerve!
I kid… I kid…
Seriously though, when it comes to the FEAST-ivities of the Holiday season, we are a family divided.
Which, could actually work out well if you think about it. Can you imagine having that whole pumpkin pie to yourself?
Heck – imagination becomes reality if no-one else likes pumpkin pie – right?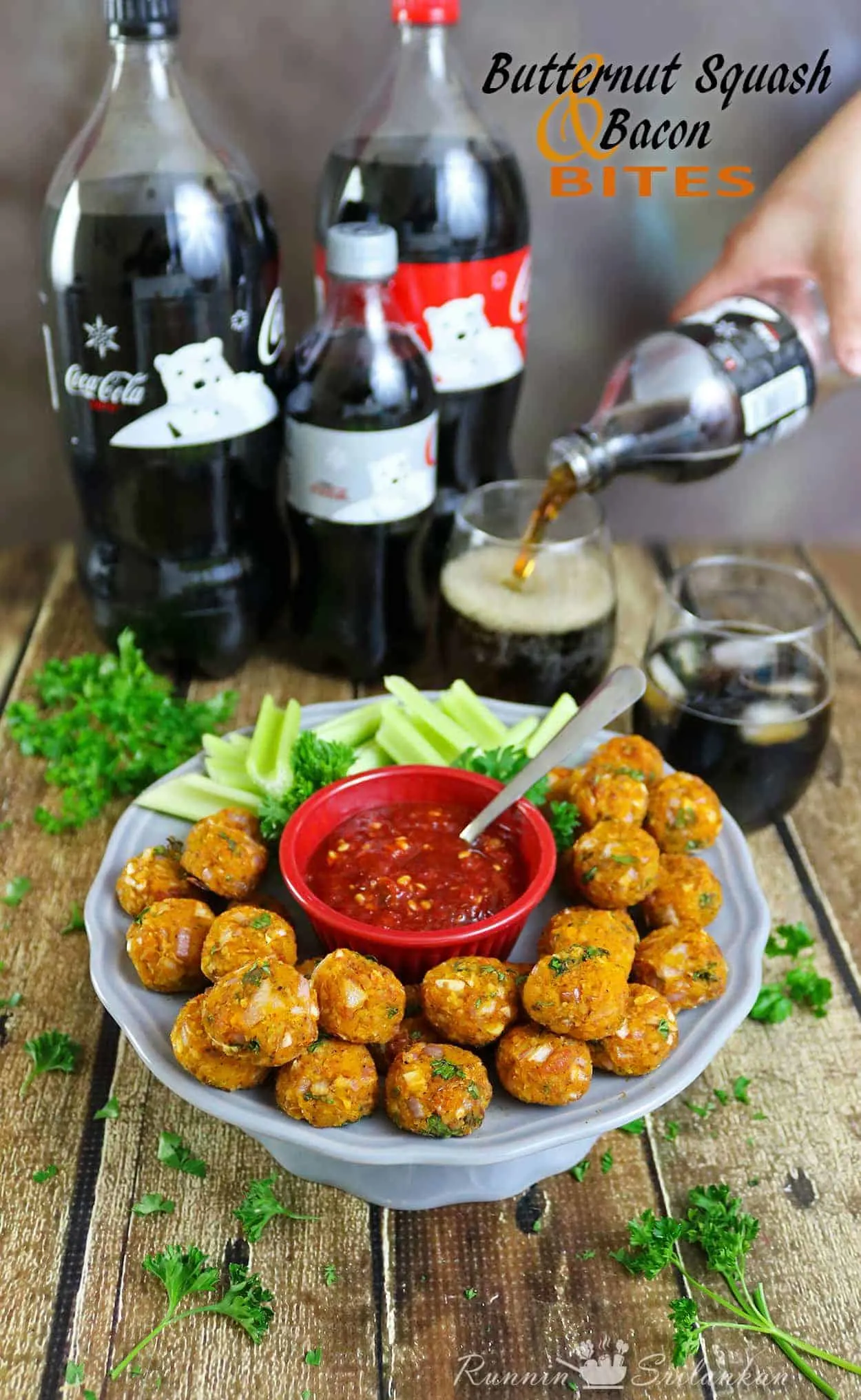 My daughter loves pecan pie, but no-one else does, so she gets to enjoy her pie for days without ever having to worry about someone else eating that last slice!
Like she pointed out the other night, "mom, just cos we have different likes doesn't mean we cannot get-together and be twice as joyful." And just as I was thinking "out of the mouths of babes" … she had to add in "…and twice the treats this Thanksgiving and Christmas cos I don't like to share!"
Speaking of Thanksgiving and Christmas – when the Holiday season comes along, I try my best to have eats like these chorizo bites, treats like these mincemeat pies and a variety of drinks to cater to everyone's preferences.
There is joy-in-not-sharing pecan pie for my daughter, apple pie for my sister and a sugar free cashew cake for my mom at the dessert table.
And, at the drink table, there are bottles of Coca-Cola for my sister and daughter, Diet Coca-Cola for my mom and Coke Zero for me.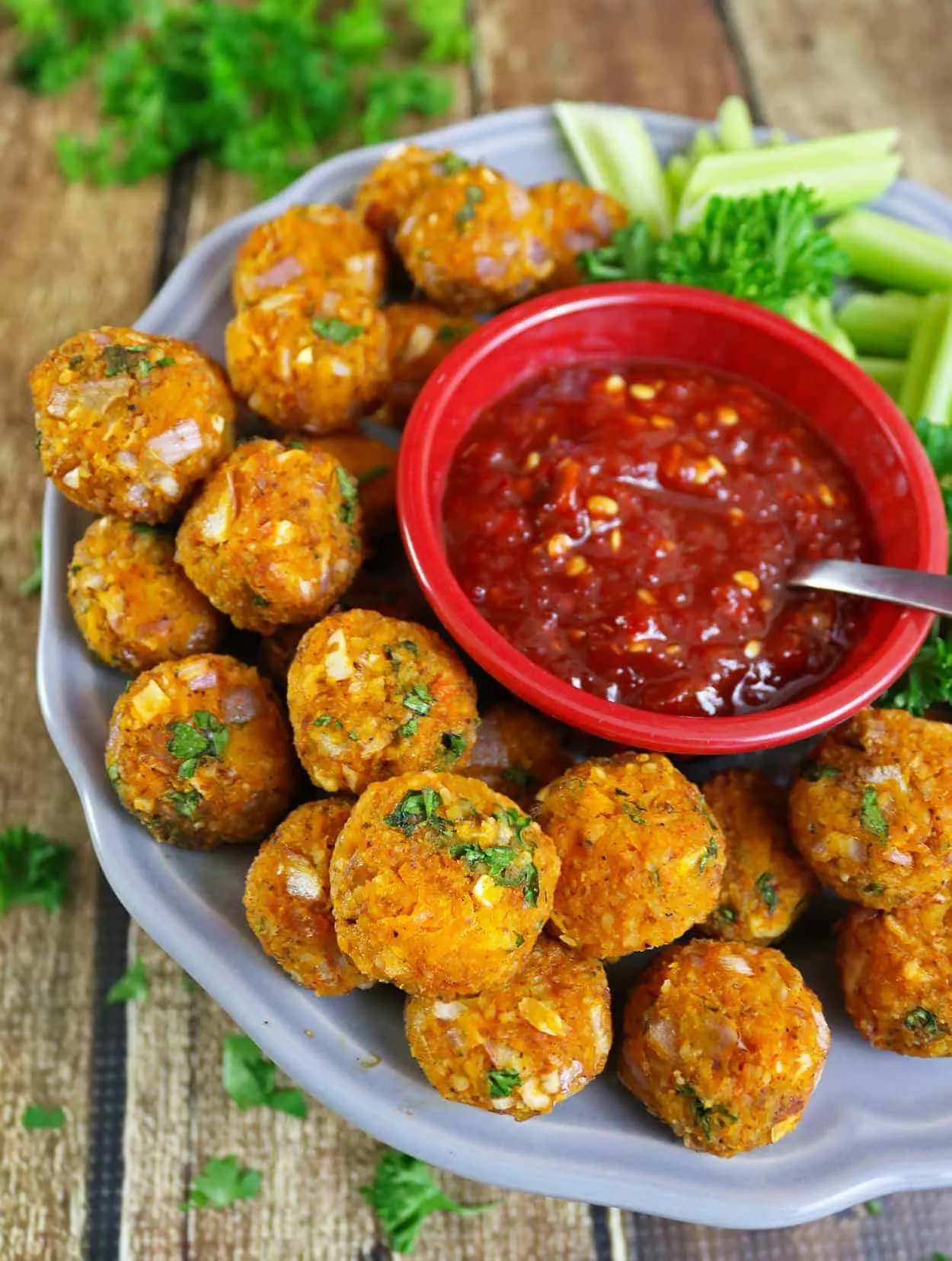 And, speaking of sharing, these Butternut Squash Bacon Bites are one appetizer we could all agree on. They are totally flour-less and refined sugar free. And super easy to make.
Onions, garlic, smoked paprika and bacon mingle together with the roasted butternut squash, infusing these bites with tons of flavor! And – they pair oh so well with a refreshing, cold glass of Coca-Cola.
Love bacon? Then check out these bacon braised beets and bacon-braised brussels sprouts recipes!