This post featuring Cinnamon Oatmeal Ice Cream is sponsored by Premier Protein. As always, all opinions and recipe are my own.
Thanks so much for supporting the brands that support Runnin Srilankan!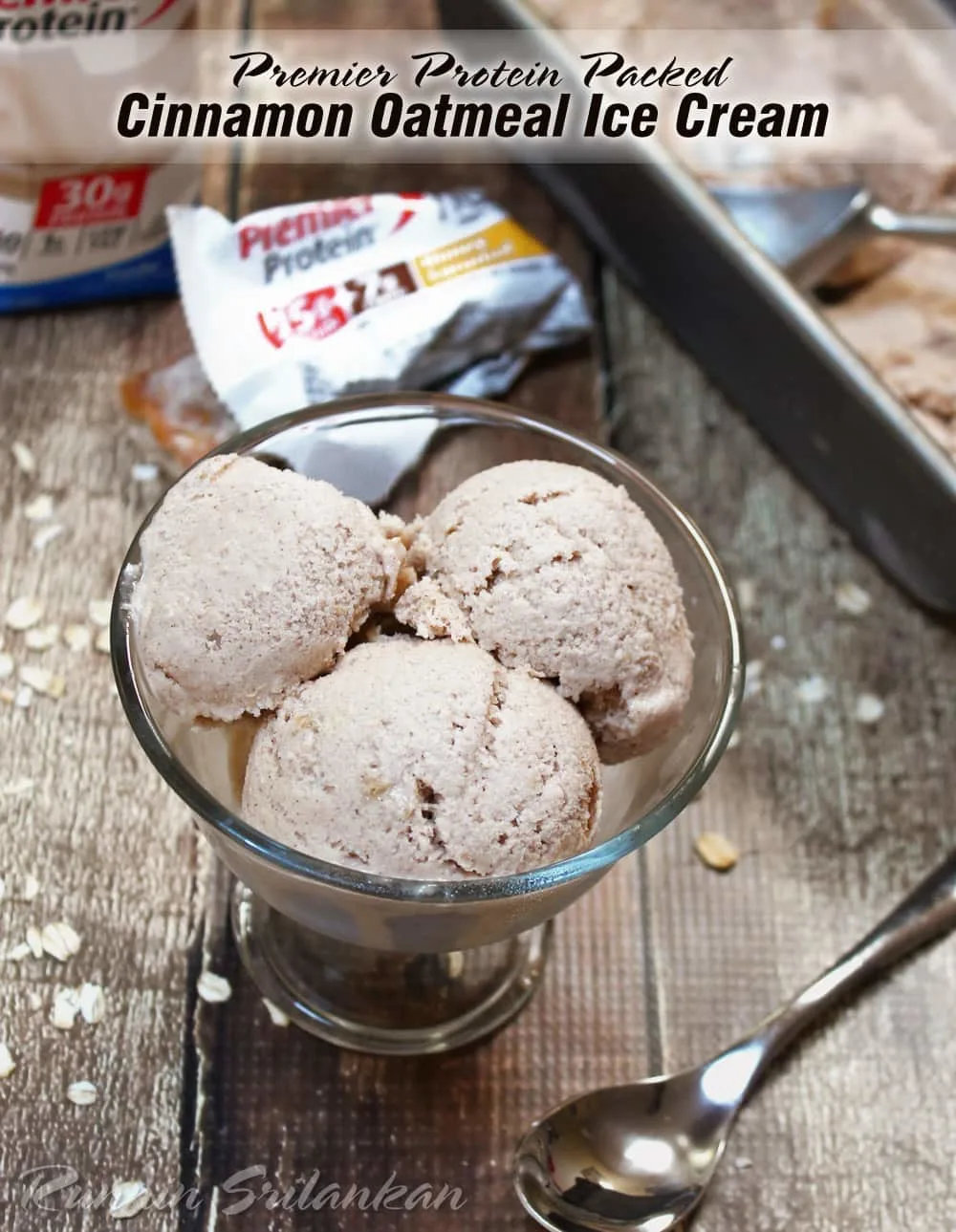 Let me get real nosey today and ask you when was the last time you had yourself some oatmeal? Or, maybe, some overnight oats?
And…what did you put in it?
Did you, maybe, put some milk in it? And…maybe, some cinnamon? How about some sort of sweetener? And…did you happen to throw in something crunchy – just to shake up the texture?
Well…what if…we shook up the quantities of those ingredients…
And….ended up having…Oatmeal ICE CREAM for breakfast?! 😆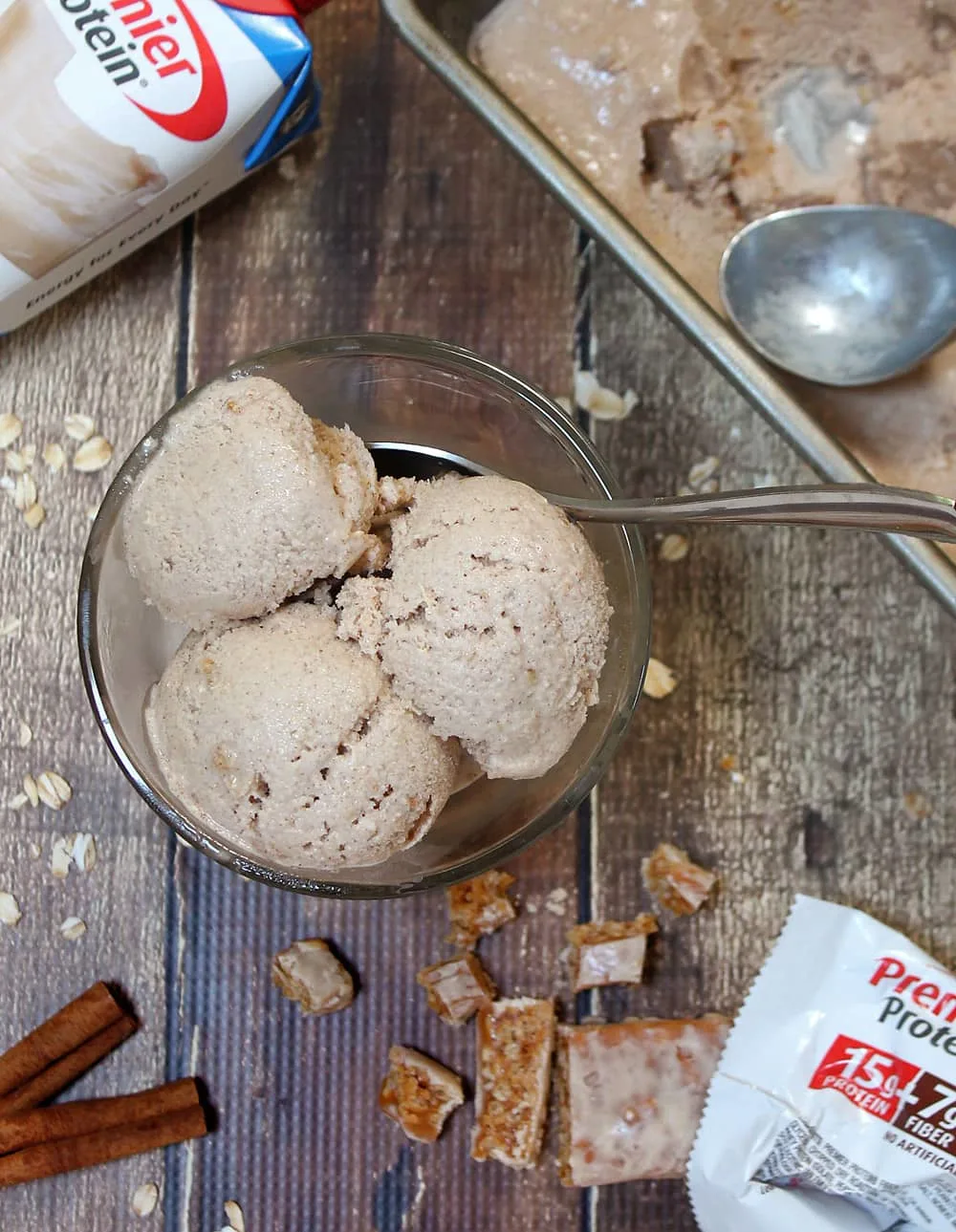 Yup – THAT is what happened at our home!
Now – I cannot take full credit for this ice cream. Last week, while on our second trip to Ample Hills Creamery in New York, my daughter and I got to sample their Nonna D's Oatmeal Lace Ice Cream, which is basically brown sugar and cinnamon flavored ice cream with oatmeal lace cookies in it. Seeing I harbor an unconditional love for all things oatey, I got back to Atlanta and couldn't get this ice cream out of my head!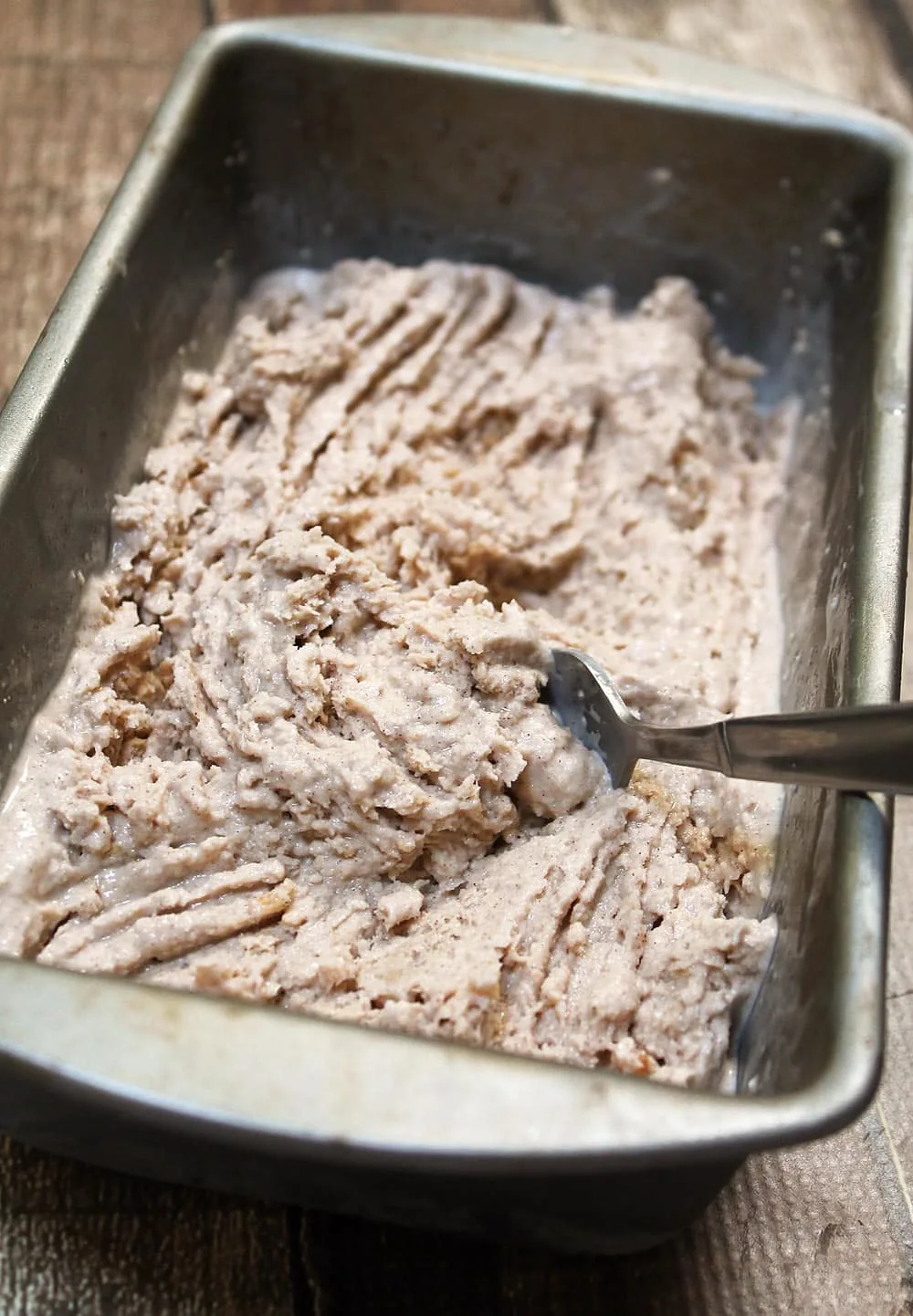 Seeing it might be a year before we go back, I figured I would try my hand at making a tad bit healthier version of it so I could keep my tastebuds happy. I started off with some full fat coconut milk and a few splashes (actually a half cup) of Premier Protein's Vanilla shake in a blender. I added in some cinnamon, some brown sugar and vanilla before blending everything together. I stirred in some quick cooking oats and a chopped up, honey crunch Premier Protein bar, and let it the freezer do it's magic.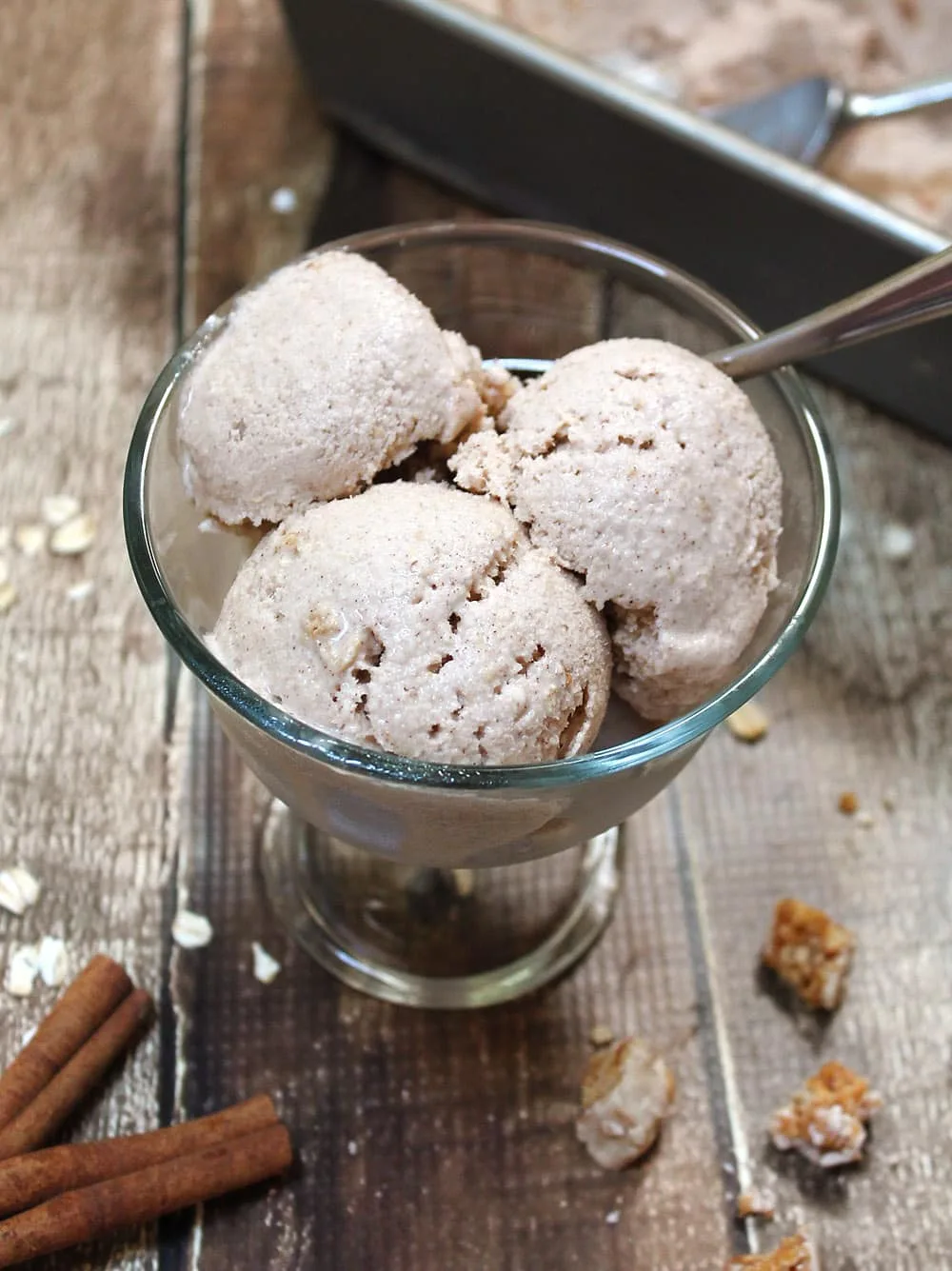 While this Cinnamon Oatmeal Ice Cream is not an exact replica of Nonna D's Oatmeal Lace Ice Cream, it is super tasty, and, it is packed with Premier Protein – AND OATS! Which kinda makes it suitable for breakfast – right?
Enter Below for a chance to win Premier Protein
a Rafflecopter giveaway