This shop has been compensated by Collective Bias, Inc. and its advertiser.
All opinions are mine alone. #EggRollWithIt #CollectiveBias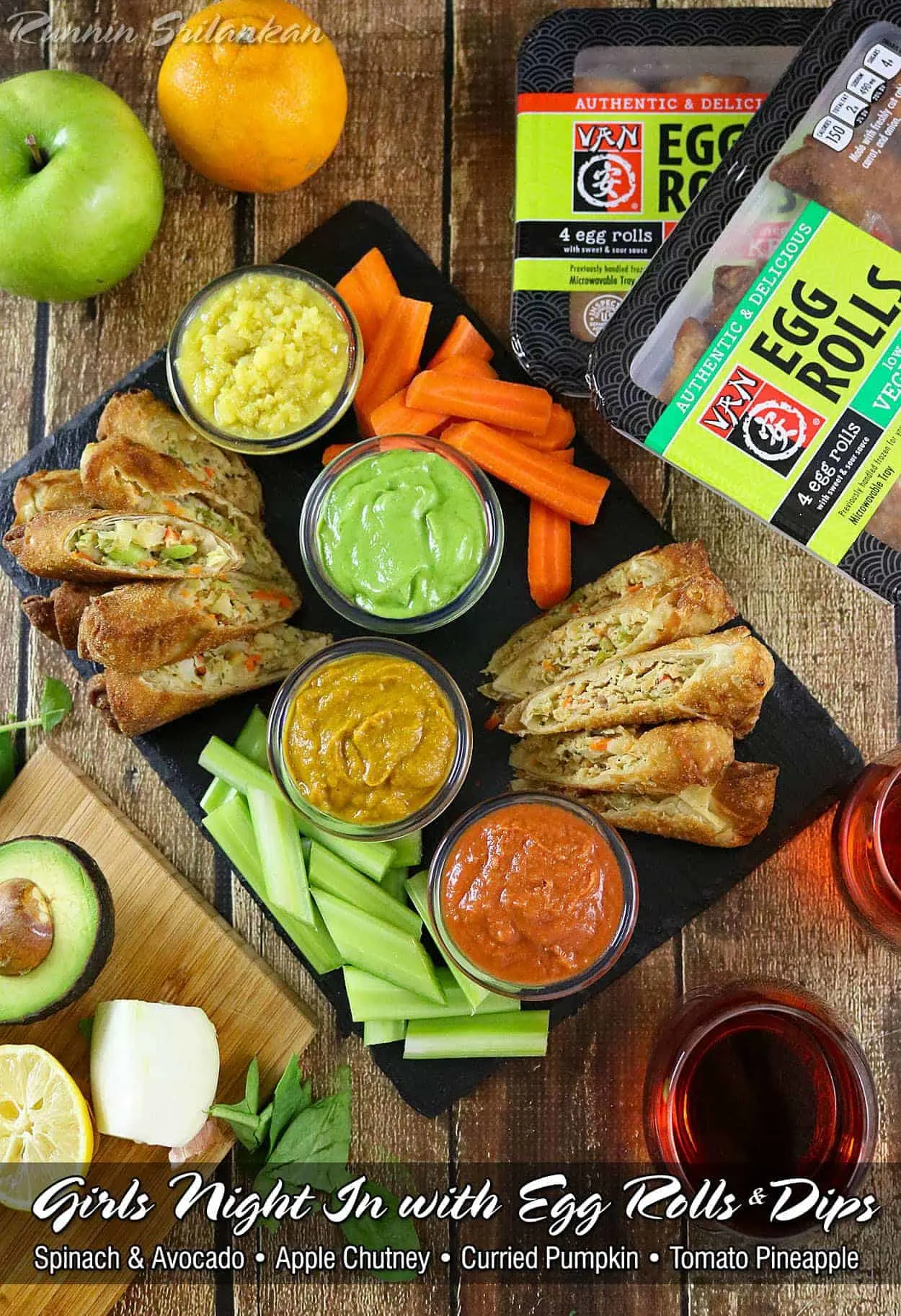 My daughter and I are notorious double-dippers! We try our darndest to be on our best single-dipper game when we are around friends and family. However, when our only witnesses are our dogs, sometimes we even manage to up our double-dipping game to … triple-dipping! Gross yes? Not to us! You see, we double dip because the dip (or dips) in front of us are just so good that the crudites or chips that transport the dip to our pie holes are mere vessels!
But, ever so often, we stumble on a "vessel" that blows our socks off! A "vessel" that's so "Vantastic" that instead of double-dipping, we end up chowing down on said dipper without even dipping it! Shocker huh?! One such "vessel" we stumbled on sometime ago was Van's Kitchen egg rolls. However, the pack we had to share then was a 5-pack and well, dips were flung as we tried to figure out the whole sharing thingie!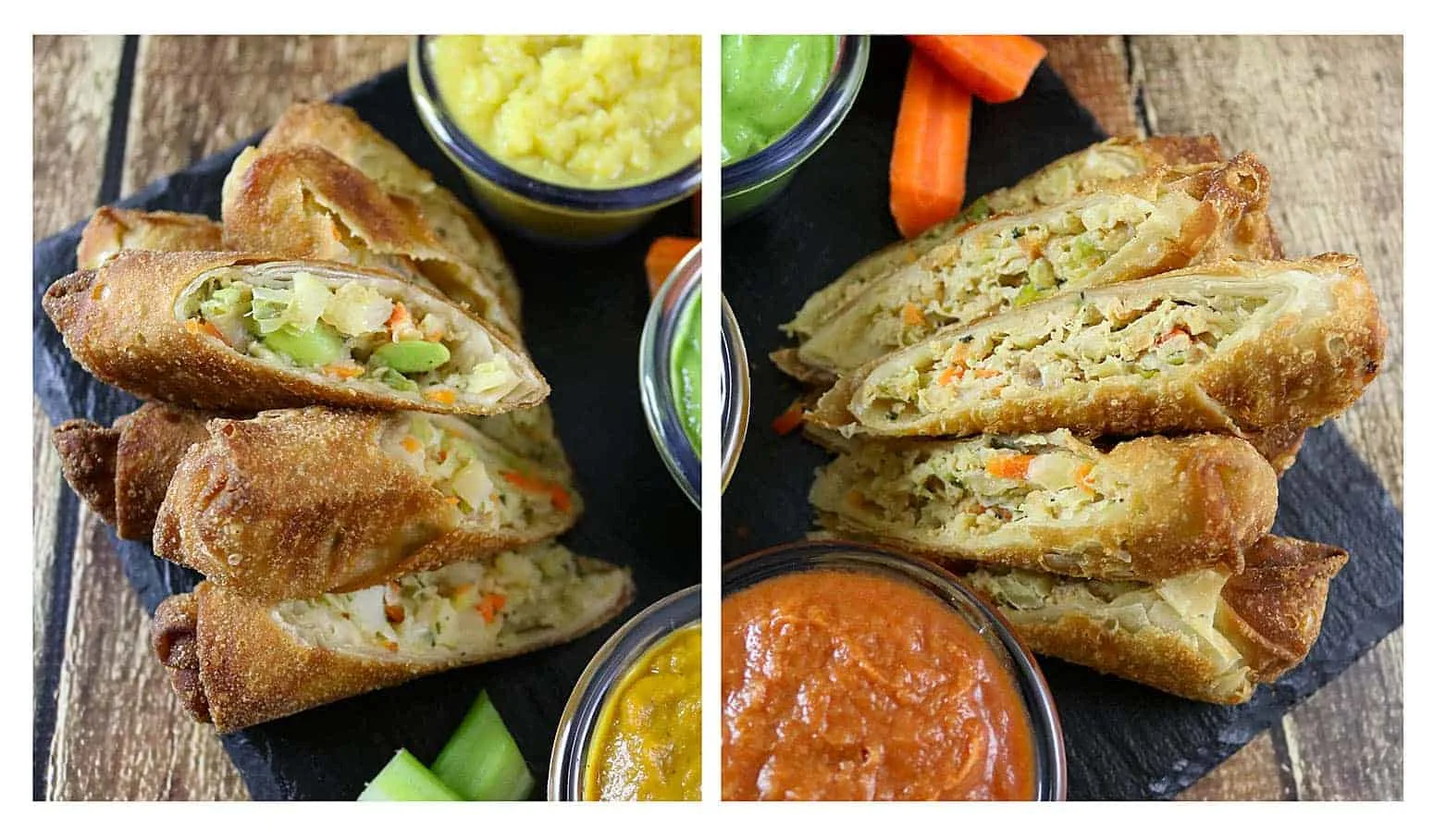 However, this past weekend, my daughter and I came across a 4-pack of Van's Kitchen egg rolls when we were stocking up on supplies for our mom-daughter-girl's-night-in at our neighborhood Kroger. An easily dividable, 4-pack! Yes!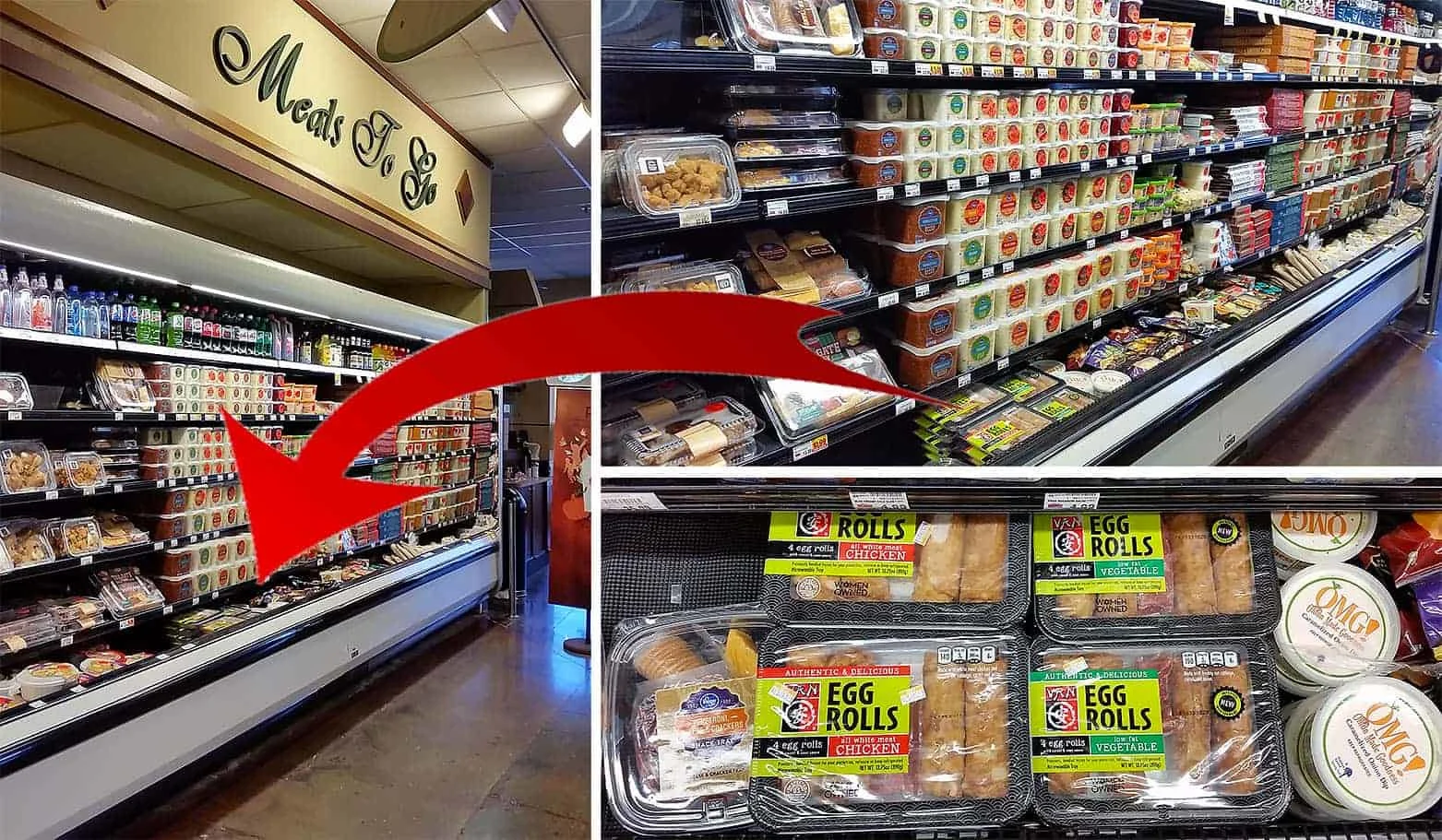 All I needed to do was whip us up a few tasty dips and sneak veggies into them – much like Van's Kitchen Egg rolls have managed to do, and we had our movie-grub on! To accompany Van's Kitchen egg rolls, I whipped up some Apple Chutney Dip, Curried Pumpkin Dip, Tomato Pineapple Dip, and Avocado Spinach Dip – delicious, but, definitely not double-dip worthy next to Van's Kitchen egg rolls!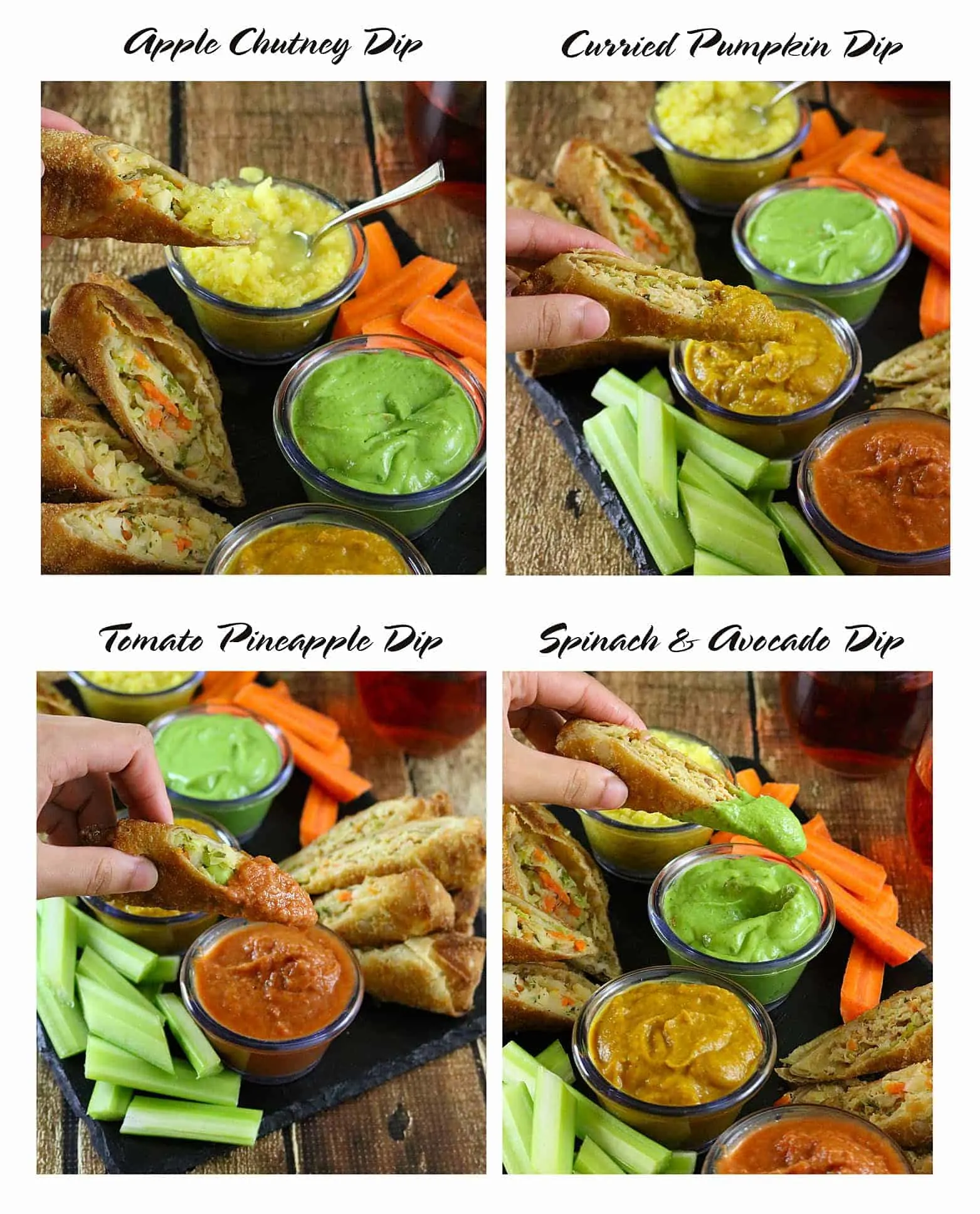 Trying to make sure my daughter has the needed sharing skills the most of the time I have with my daughter before she goes off to college, means I don't always have time to whip up a meal from scratch for our girl's-night-in-movie-nights. And, at those times I feel good about heating up and serving family-owned and operated, Van's Kitchen egg rolls as they are chock full of freshly chopped carrots, onions, celery and cabbage and 100% white meat chicken, lean cuts of premium pork or delicious bites of shrimp. They are rolled in a custom made thin crispy wrapper with their special blend of Asian seasoning! Van's Kitchen egg rolls also happen to be low in fat, calories, and sugar content and do not contain any MSG.
Van's Kitchen was started in 1986 by Van Nguyen and his wife who came to the US from Vietnam. And, today, their daughter makes sure that Van's Kitchen continues to live up to their motto of "Honest food made the honorable way" by continuing to churn out high-quality, affordable, authentic, delicious food, that "exceeds expectations with every bite!"
By the way, have y'all had the chance to try Van's Kitchen egg rolls?
Right now when you join their Club Vantastic you can receive a $1 off coupon for 2 packages
(but, as a fan, I say why stop at two?!)
Also, make sure to check out Van's Kitchen on Facebook for more information and recipe inspiration!