Filled with bananas and carrots, these refined sugar-free, gluten-free, Carrot Cake Breakfast Cookies make eating your veggies for breakfast F.U.N. and super tasty! And, warming spices like cinnamon, cloves, ginger, cardamom, and nutmeg will perfume your house as these bake!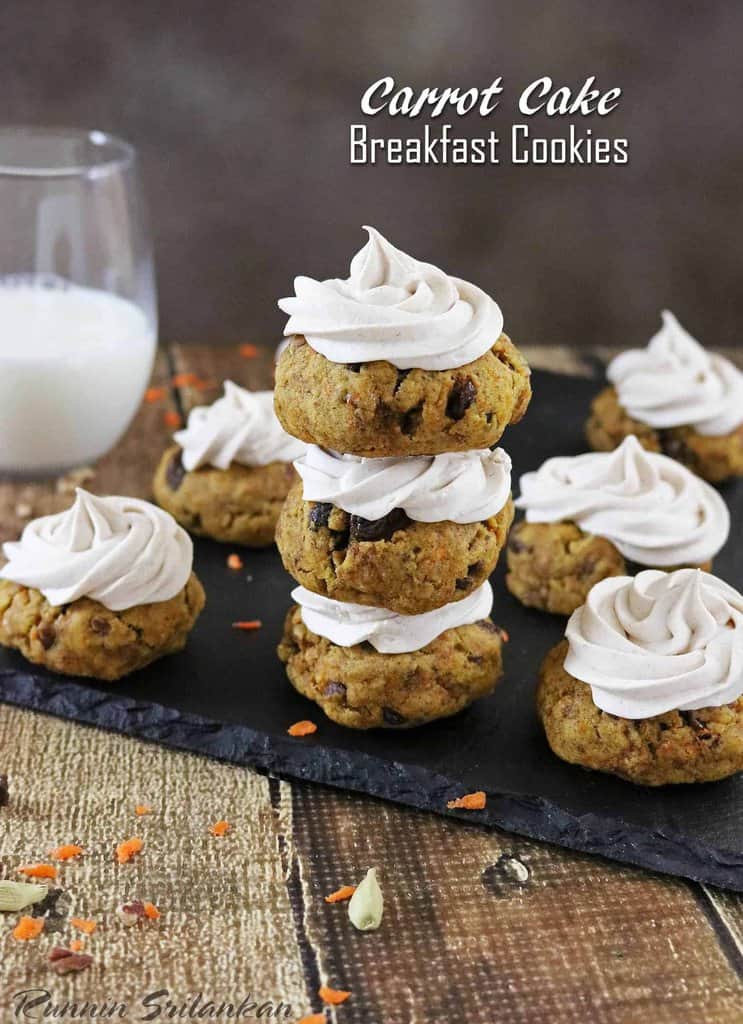 From food choices to financial decisions, my friend Neil often talks about how he and his wife Lynne apply the 80/20 rule to all aspects of their lives. While I don't often mention it on here, I am a huge fan of the 80/20 rule. Charles Jaffe's quote: "it's not your salary that makes you rich, it's your spending habits," is my mantra! And, the reason why most times when something cosmetic needs to be done around my house, I roll up my sleeves (after edumacating myself at Youtube University) and try and figure it out myself.
This past weekend was one of those edumacate-myself-at-Youtube-University-and-roll-up-my-sleeves type of weekends! You see, this past Saturday I finally decided to tear out the old laminate wood floor in our large, rectangular, living room and replace it with laminate wood floors that matched the rest of the house. Seeing the last time I tackled a floor was about 4 years ago with a lot of help from a friend, I had no idea how things were going to turn out. After I had moved everything out of the room, I was trying to wedge the first floor board out when my daughter came in and said, "mom, I watch HGTV and you are going to have to share the demo-fun with me!" And…y'all… demolition work is indeed SO MUCH FUN! And – so much more easier and quicker than installation work! I guess that can be applied to other aspects of this life, eh?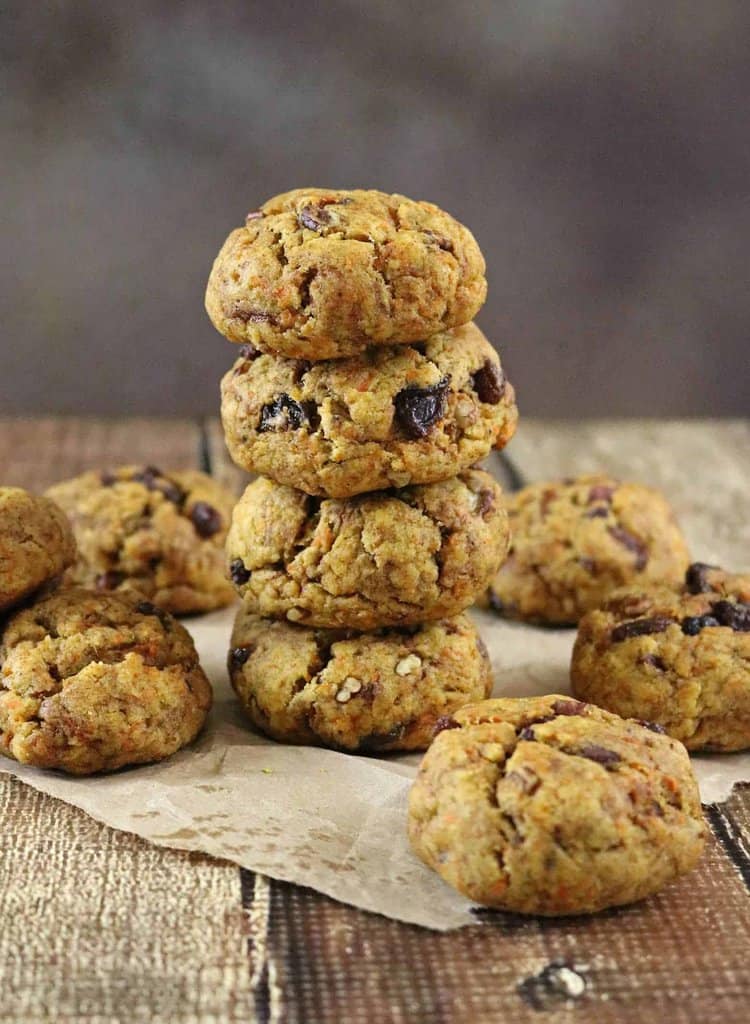 My daughter didn't only help me with the demo, instead, she chose to forgo doing her homework in favor of snapping and hitting floor boards into place. While I know DIY flooring isn't for everyone, this was one project that brought us so much pride and muscle aches and joy – in ourselves and each other – almost 9 hours after we had started! And, I was so glad I had made these Carrot Cake Breakfast Cookies for us to enjoy as these were our fuel through those 9 grueling-muscle-aching-pride-and-joy-filled hours!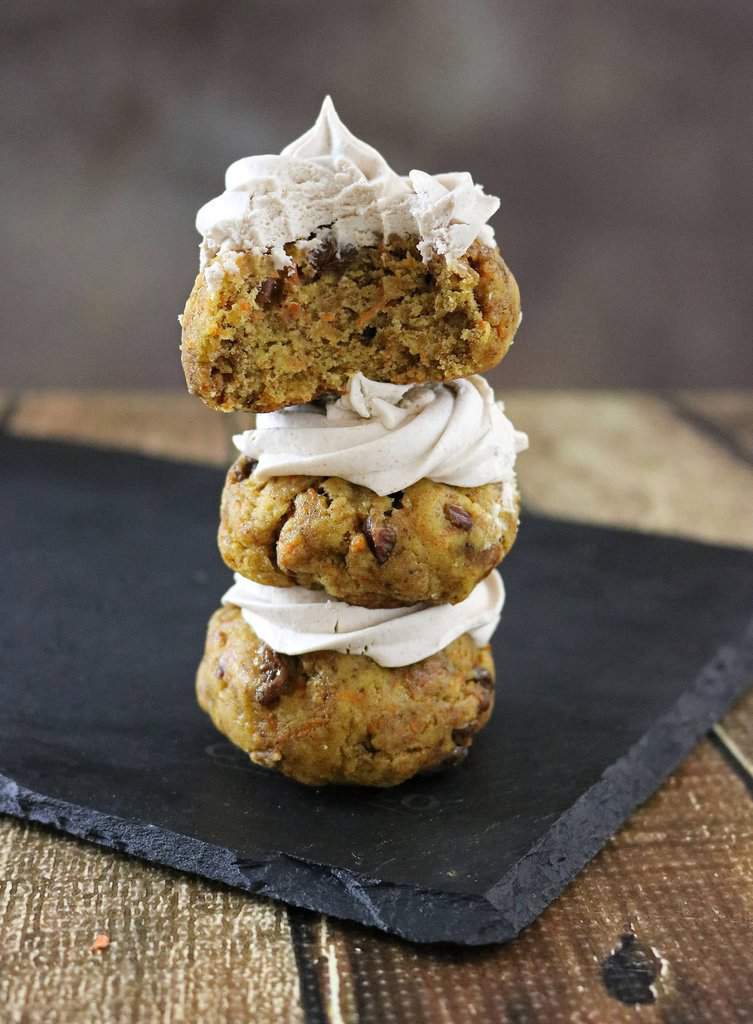 [Tweet "Eating your fruits and veggies got easier w/Carrot Cake Breakfast Cookies #GoodbyeSugar30"]
These Carrot Cake Breakfast Cookies are made with an overripe banana and a 1/4 cup of a zero calorie sweetener of your choice and no other added sugars! I used a Gluten free flour blend for this batch, though you could sub in regular all purpose flour or oat flour. But, the oat floor tends to make the cookies crack more. I also used coconut oil in these instead of butter – I have nothing against butter – but I just wanted to make these as healthy as possible as I knew my daughter would veto my suggestion of a coconut cream frosting for her share of these cookies and insist on a buttercream frosting! Sometimes as a parent, there comes a time when we've gotta let our kiddos think they have won the battle – right?!


I'd love to know if you happen to make this recipe (or any other on here) so pretty please tag me @RunninSrilankan and #RunninSrilankan on Instagram, Twitter &/or Facebook. And, if you haven't yet, then please make sure to subscribe to my email list to have all sorts of eats and treats delivered to your inbox! Happy Monday Y'all!