When your bowl of oats has you bored how about whipping up this grain-free, refined sugar-free, protein-packed, Pumpkin Pie Porridge!
I've partnered with Premier Protein to bring y'all this grain-free, protein-packed, Pumpkin Pie Porridge. All opinions are mine alone. Thanks so much for supporting the brands that keep this Srilankan Runnin!
#MyGoodEnergy #Sponsored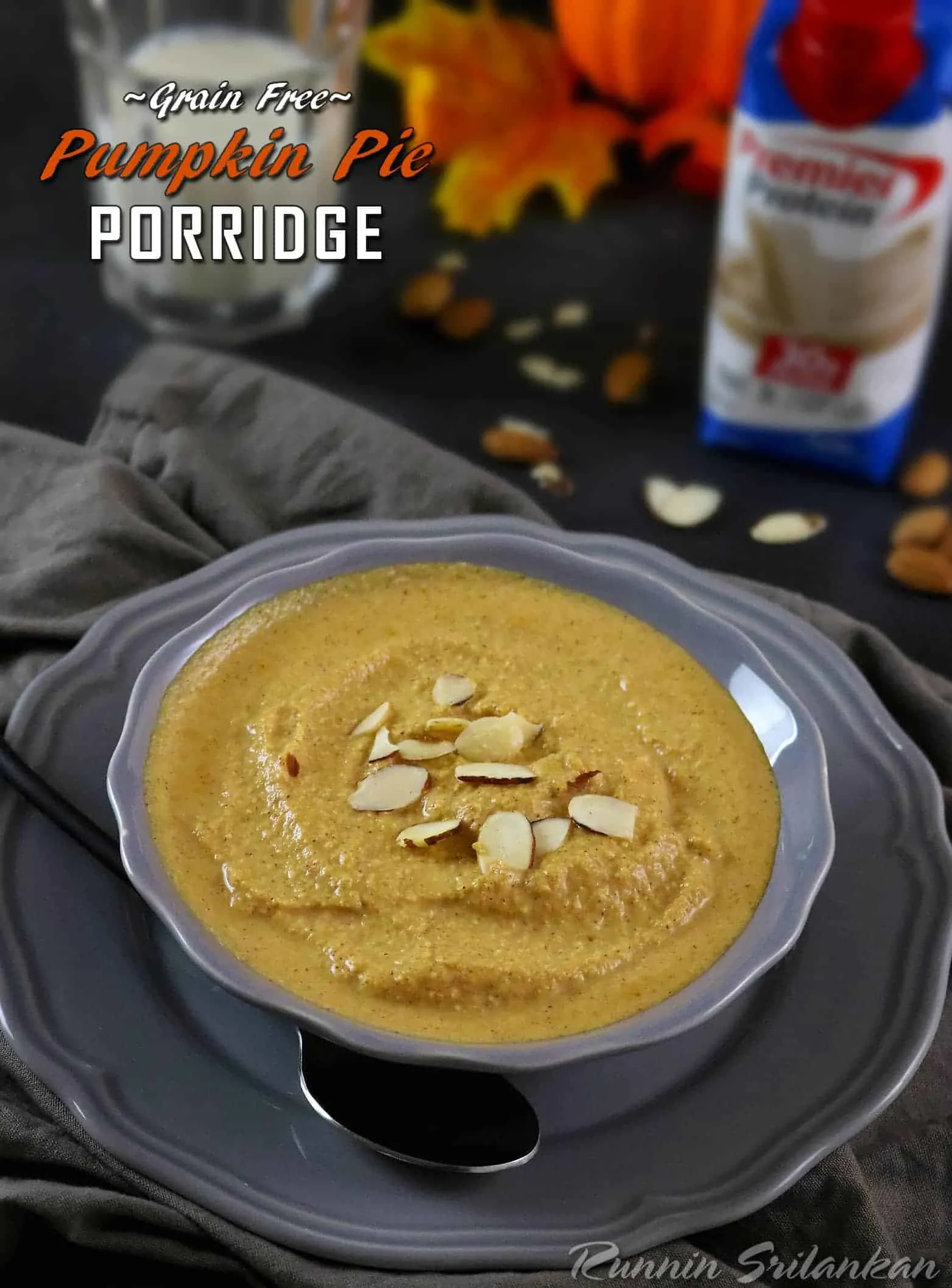 When I was a senior in college, I used to do some freelance design work for an owner of a Christmas ornament shop in downtown Atlanta.
On our once weekly meetings, he would share with me his ideas for a dozen or so ornaments and pay me to come up with black and white drawings of his ornament ideas.
During the meeting that followed, he would go over my visual representations of his idea and pick the ones he wanted to see in color, and pay me again for adding color to the drawings that were his ideas in the first palace.
Back then, I used to tell him often that he paid me way too much for my renderings of his ideas. To which he would always reply, (in words very familiar to the now famous, Scott Belsky's) "we all have ideas, and sometimes they are similar, but, it's not about just ideas, it's about making them happen."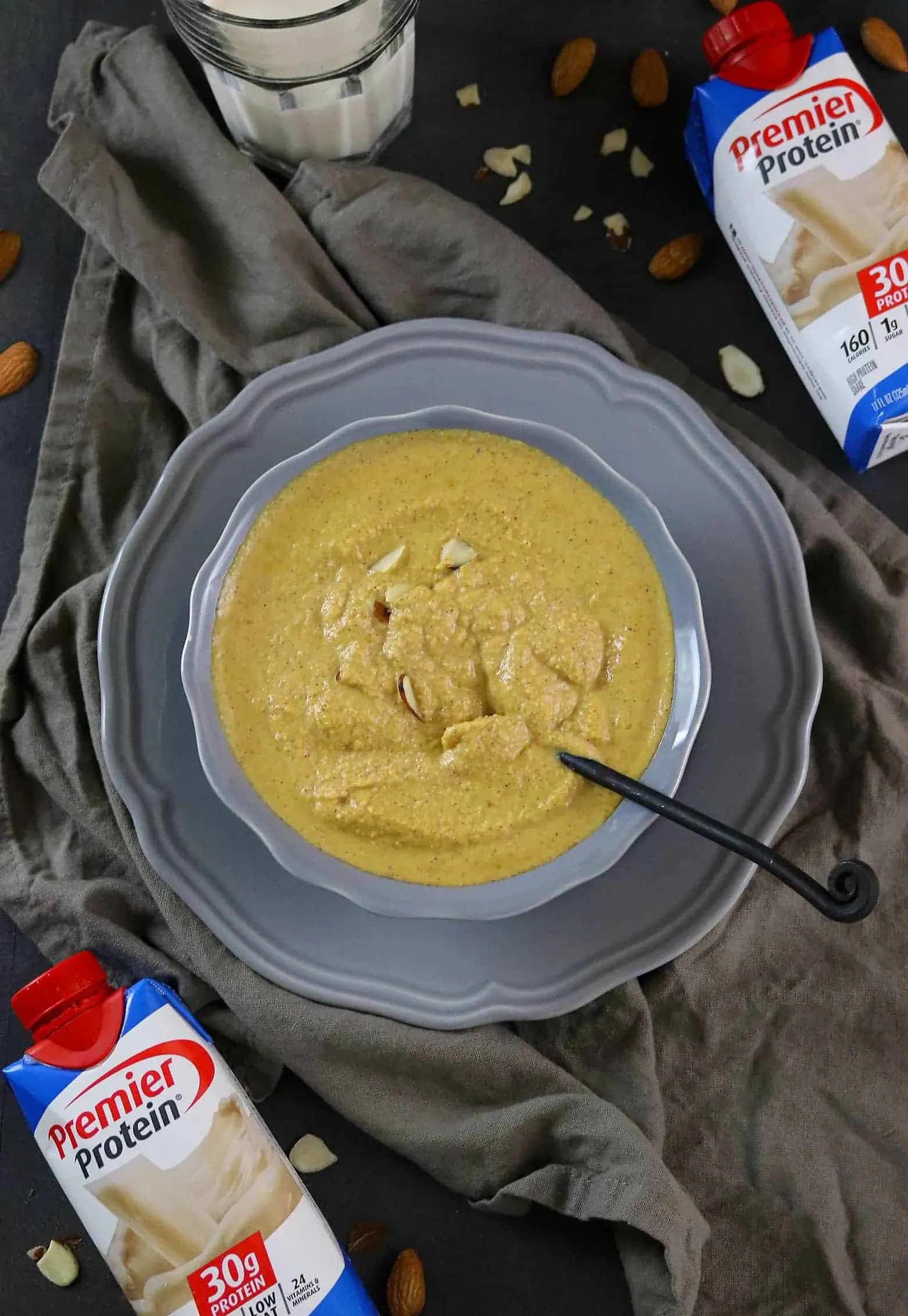 Being on the topic of ideas – especially similar ones, the idea for this grain-free porridge came to me when I was scrolling through Instagram's popular posts one day. I happened on a porridge made with coconut milk and almond meal and was so intrigued.
Unfortunately, I don't recall the IG account I saw this on. I started experimenting with the idea of an almond meal porridge and, this past weekend came up with what you see here.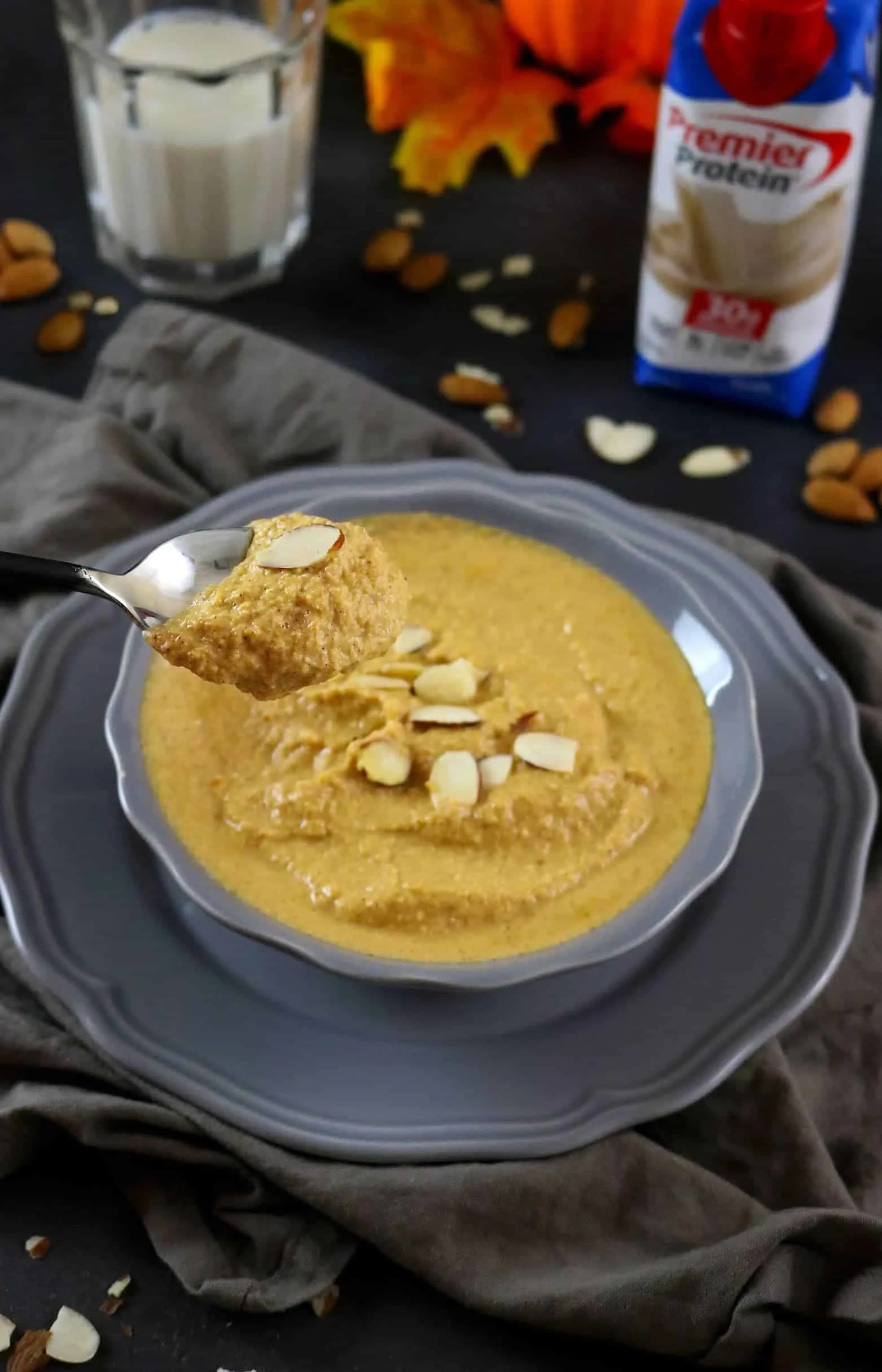 I am an in-the-closet-year-round-pumpkin-connoisseur, but seeing we are in pumpkin mode all over blogdom, I figured I would go all out and make this porridge a pumpkin pie one. This Pumpkin Pie Porridge comes with a delicious dose of pumpkin puree and pumpkin pie spice in it, and with an egg and Premier Protein's Vanilla Shake, it also comes with a mega dose of protein!
[Tweet "Pumpkin Pie Porridge #grainfree #MyGoodEnergy #Sponsored @PremierProtein"]
If y'all would like to try Premier Protein's Vanilla Shake (which is one of my favorites) for FREE, please enter the Giveaway below!
Giveaway is only open to US residents, 18 and above.
Happy Monday to y'all, the next time y'all want a break from your bowl of oats, how about y'all whip yourselves up a batch of this Pumpkin Pie Porridge and if you happen to make this recipe (or any other on here) pretty please tag me @RunninSrilankan and #RunninSrilankan on Instagram, Twitter &/or Facebook. And, if you haven't yet, then please make sure to subscribe to my mailing list to have all sorts of eats and treats delivered to your inbox!