Sweet, spicy, sour flavors mingle in this delicious Refreshing Melon Chili Drink.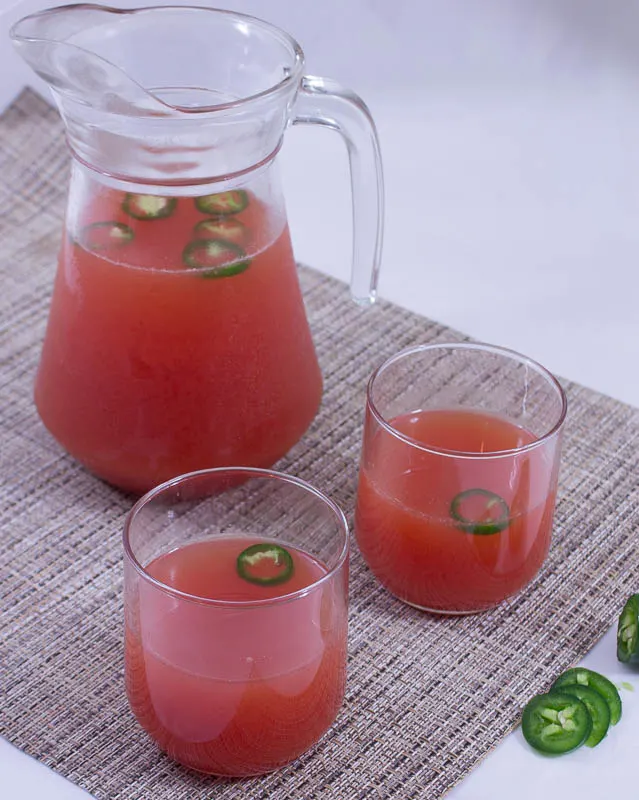 "Don't be afraid to play with your food" She said,
"Be passionate with your food" She said,
"Taste it at every stage of preparation" She said,
I think I have a handle on the first two, but when it comes to that last one – well, I am a work in progress.
The "She" I am referring to happens to be Anne Quatrano, an extremely passionate local chef, cookbook author and proponent of sustainability; whose food philosophy revolves around "using basics to produce the spectacular"!
From what I have heard, she and her husband, Clifford Harrison, put this food philosophy into action at 6 of Atlanta's happening restaurants- Bacchanalia, Floataway Café, Star Provisions, Provisions To Go, Quinones at Bacchanalia, and Abattoir. And from what I have seen –and tasted– she lives out her food philosophy in what she prepares.
Our paths crossed briefly at The James Beard Foundation's Taste America® Culinary event this past Saturday hosted by Sur La Table. When I said our paths crossed, what I really meant was that I sat in the audience and did the "tasting" while she did the cooking and held an informative demonstration. Yes, at times, I even surprise myself at how quiet I can be, and, how well I can listen -when my mouth is full of food!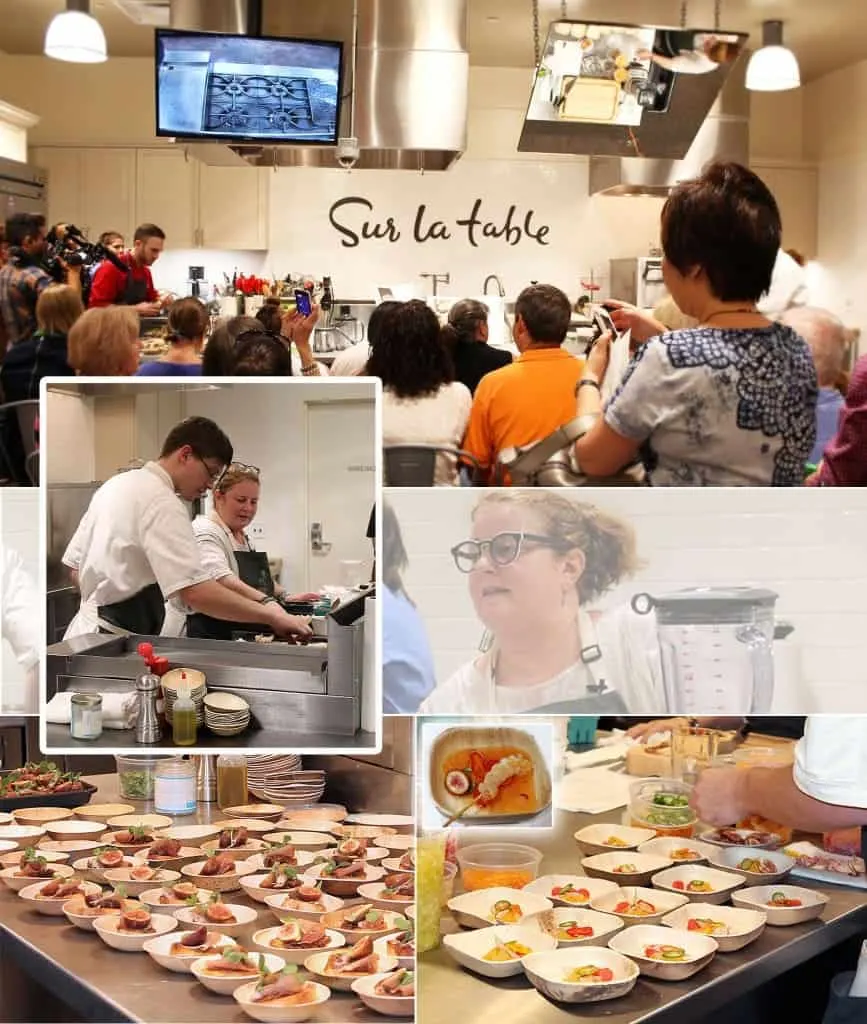 Chef Anne Quatrano and her assistants prepared 2 dishes during the hour long event to fill our stomachs with: a Crostini of Fig, Caramelized Onions and Lonzino and a Melon and Chile Soup with Poached Shrimp, all while filling our heads with a smorgasbord of info on curing and smoking meats and the challenges of composting and the pairing and balancing of different flavors.
Her flavor combinations in the Melon and Chili Soup spun my head around – all 360 degrees around! She used some cantaloupe, watermelon and some honeydew melon – and paired it up with some apple cider vinegar, salt and some fresh cayenne and Padron chilies and made this incredible base – I was so intrigued, I came home had to give it a go.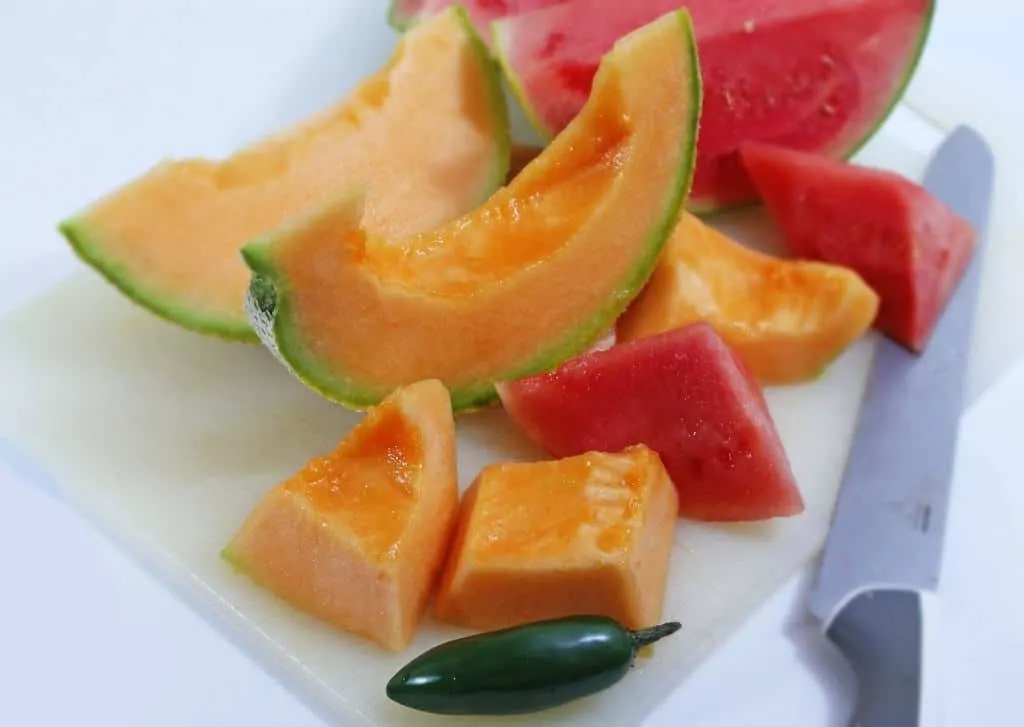 I didn't use any honey dew, but I peeled and chopped some watermelon and some cantaloupe into my blender to make this Melon Chili Drink.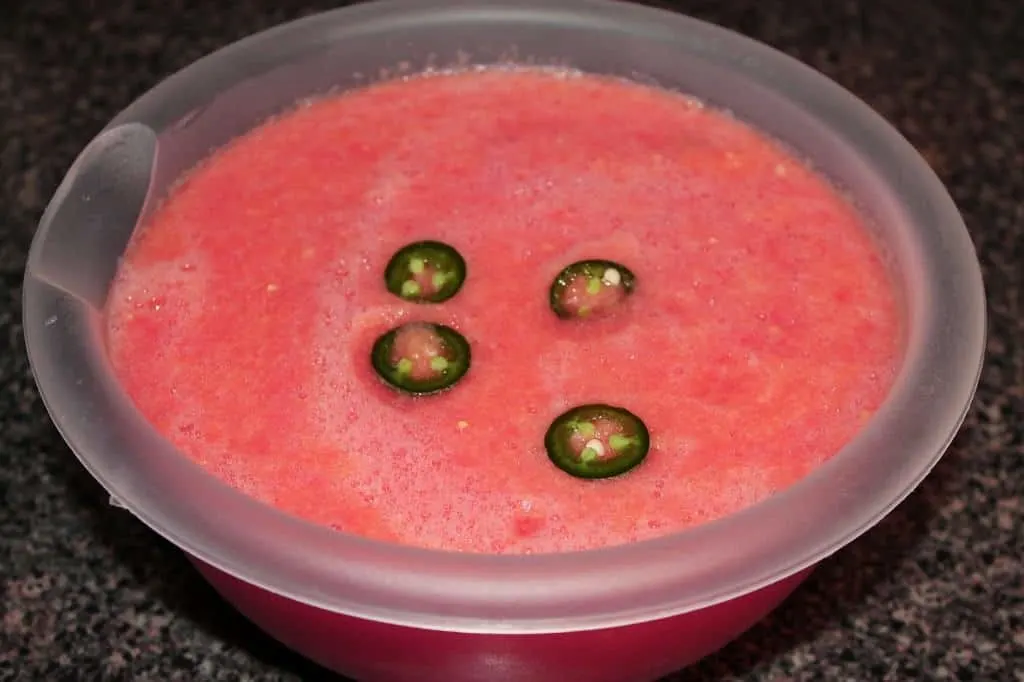 After blending it into a nice puree, I threw in some jalapeno chilies as I didn't have any cayenne and Padron and let it sit in the fridge overnight.
The next morning, I strained out the melon pulp and threw in some apple cider vinegar and salt and some more chilies.
And that's when I had a revelation!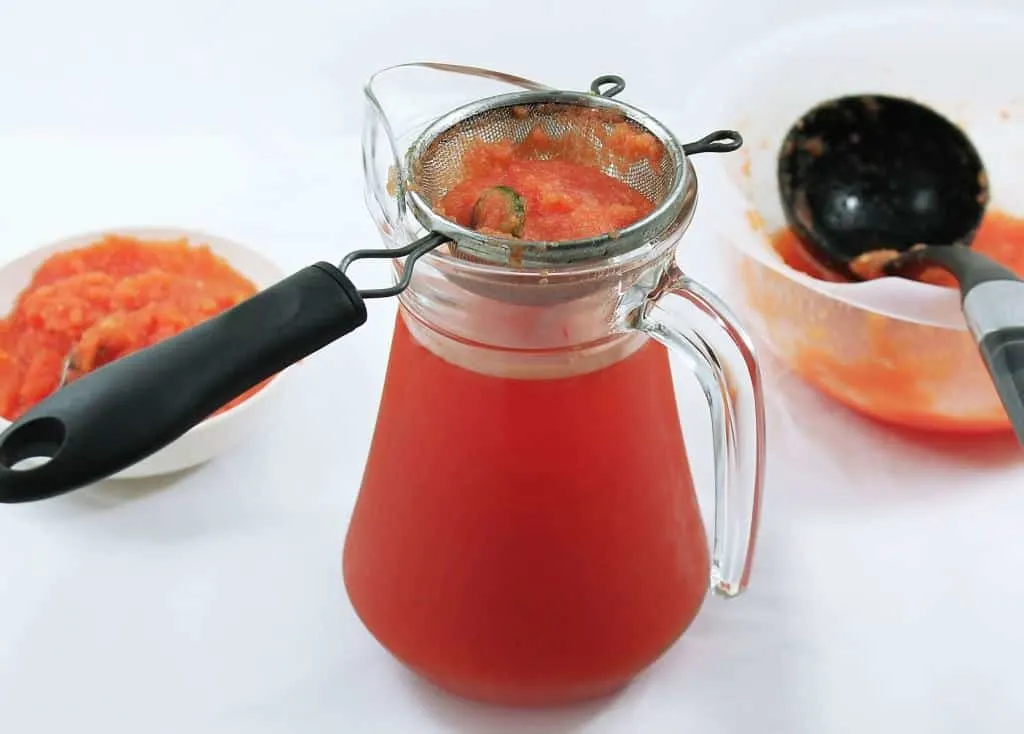 Seeing I was inspired by Anne Quatrano to work on trying to "Taste it at every stage of preparation", I decided to pour me some of this melon chili drink and taste it – before I prepared the shrimp that was thawing in the sink.
And THAT's when I realized the REAL reason I don't do tastings as I go along – because I have the tendency to change the course, to not let a dish reach it's full potential – because a taste can lead to way, way more than JUST a taste – and before you know it, there's an empty glass jar where there once was one overflowing with a delectable melon and chili concoction!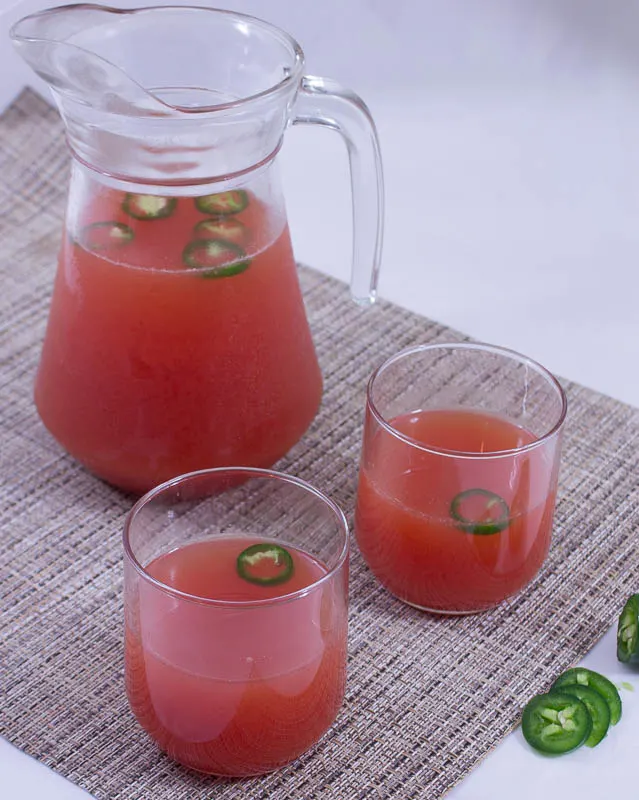 **I was not compensated in any way for my review or attendance at this event, which I found out about through my Atlanta Food Blogger Society membership**