This shop has been compensated by Collective Bias, Inc. and its advertiser.
All opinions are mine alone. #BackToSchoolReady #CollectiveBias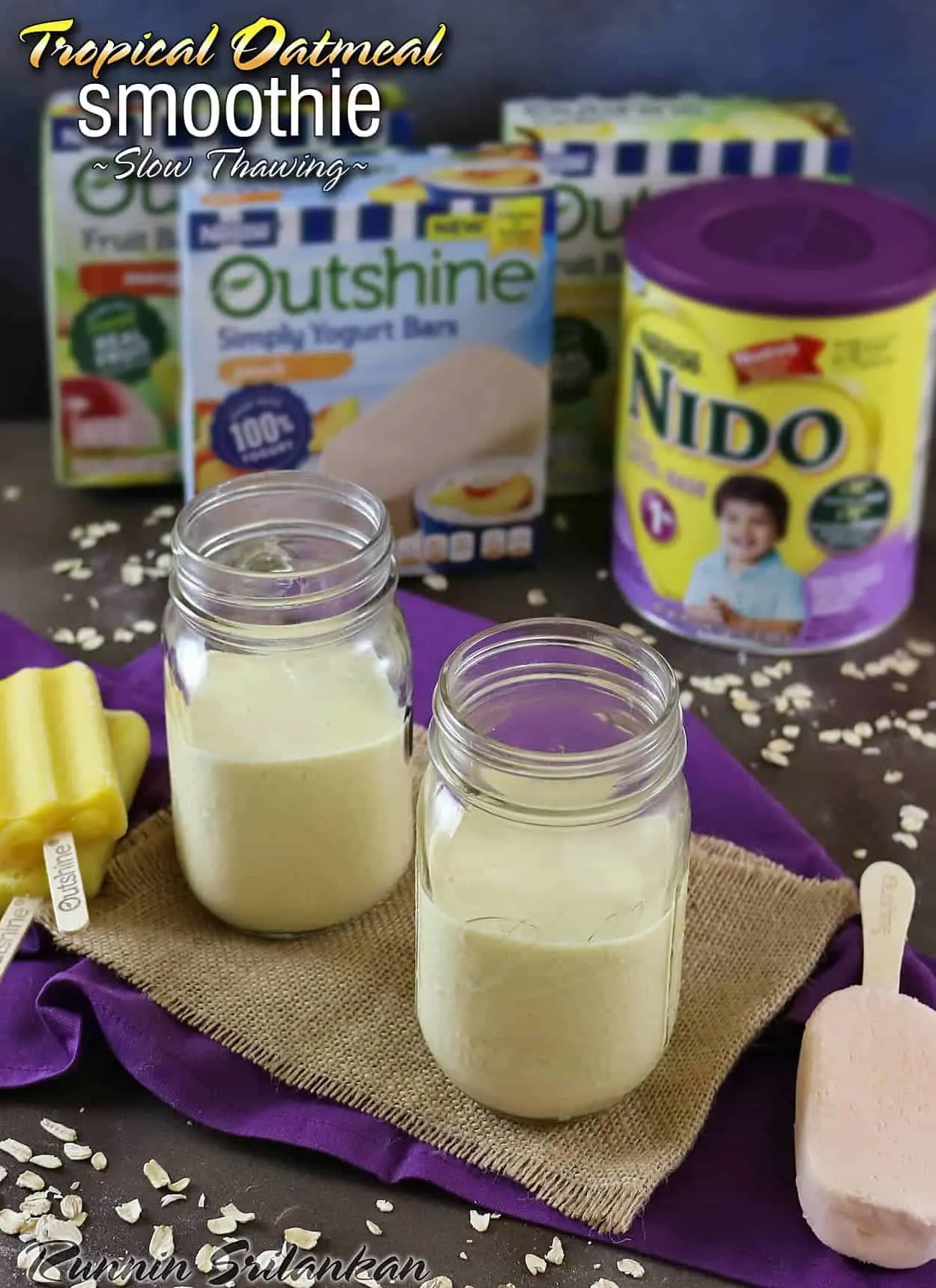 Some doors open and some doors close – that's all in the name of balance right? But, I am beginning to learn that sometimes, those doors that swing open and throw a welcome mat out are not meant to be walked through at all. This summer, my daughter and I travelled to New York as a before-senior-year-starts trip. One particular day, my daughter and I stood for several humid minutes on the subway platform, waiting for a train and when one finally approached, we were elated. When the train approached, a slew of people jostled their way in through the doors and just as my daughter and I got to them – they slammed shut! Just as we were about to go all Inspector Gadget and deploy the suction cups attached to our feet and hands (I wish), the doors to one subway train car (and only one) flew open. Of course, we zipped on in so glad to find plenty of seating room.
However, by the next stop, we were drenched. I wish I could say we were drenched because the sprinkler system deployed, but, alas, there was no air conditioning on that train car. And, no air movement at all. As we sat there (wishing we had something super cold like this Tropical Oatmeal Smoothie to balance off the heat with) we began to realize that that was the reason this was the only train car with seating room on it! Live and learn – right?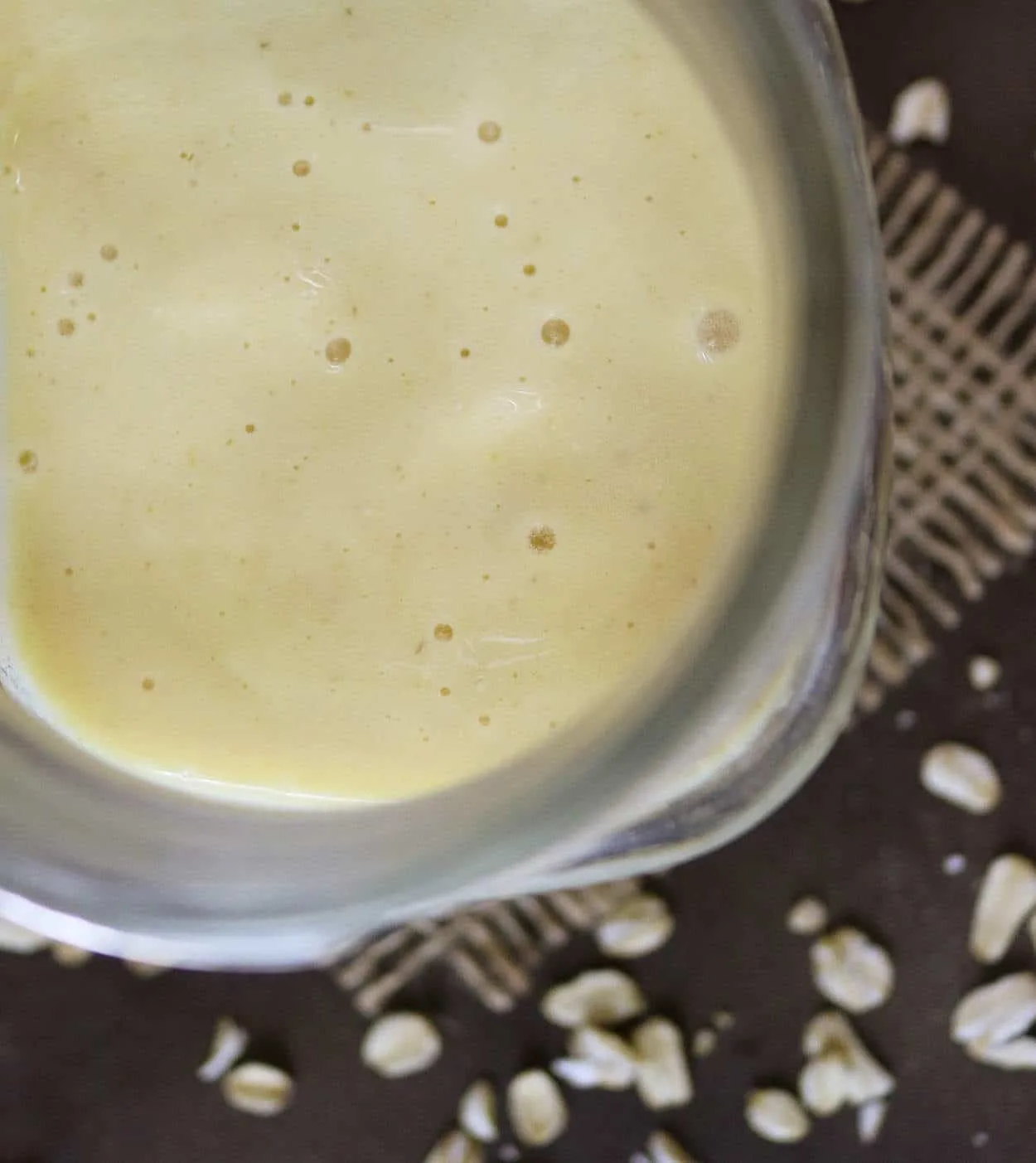 Speaking of learning, parenting my gal on my own has been one heck of a rewarding learning process. And, over the years, I have come to accept that not every dinner will be home-cooked and not every breakfast will be enjoyed at leisure around the kitchen table -especially during back to school season. And, instead of closing the door on all home cooking during those hectic mornings and busy evenings, I try my best to balance off our crazy schedules with better-for-us meal/snack solutions like this Slow Thawing Tropical Oatmeal Smoothie!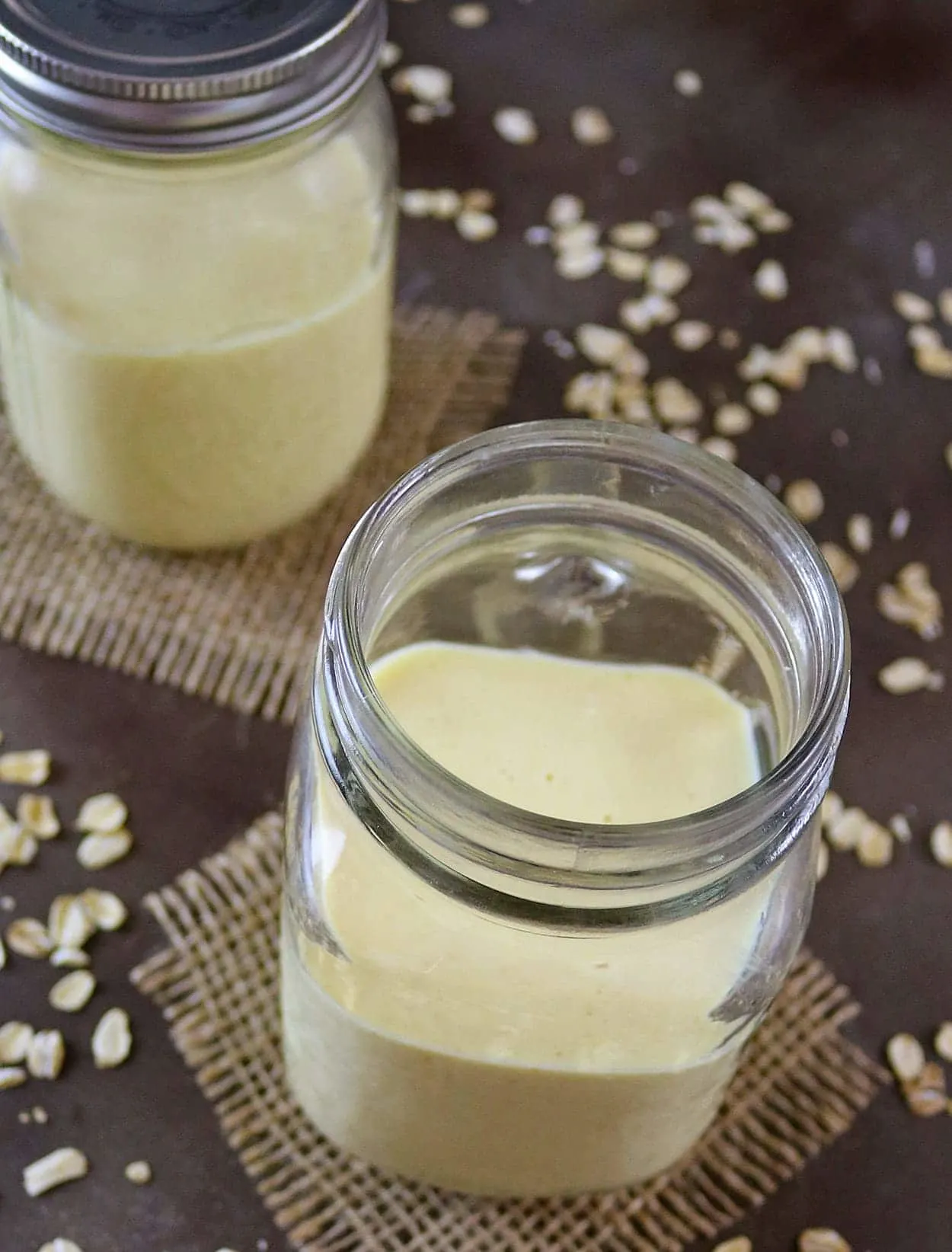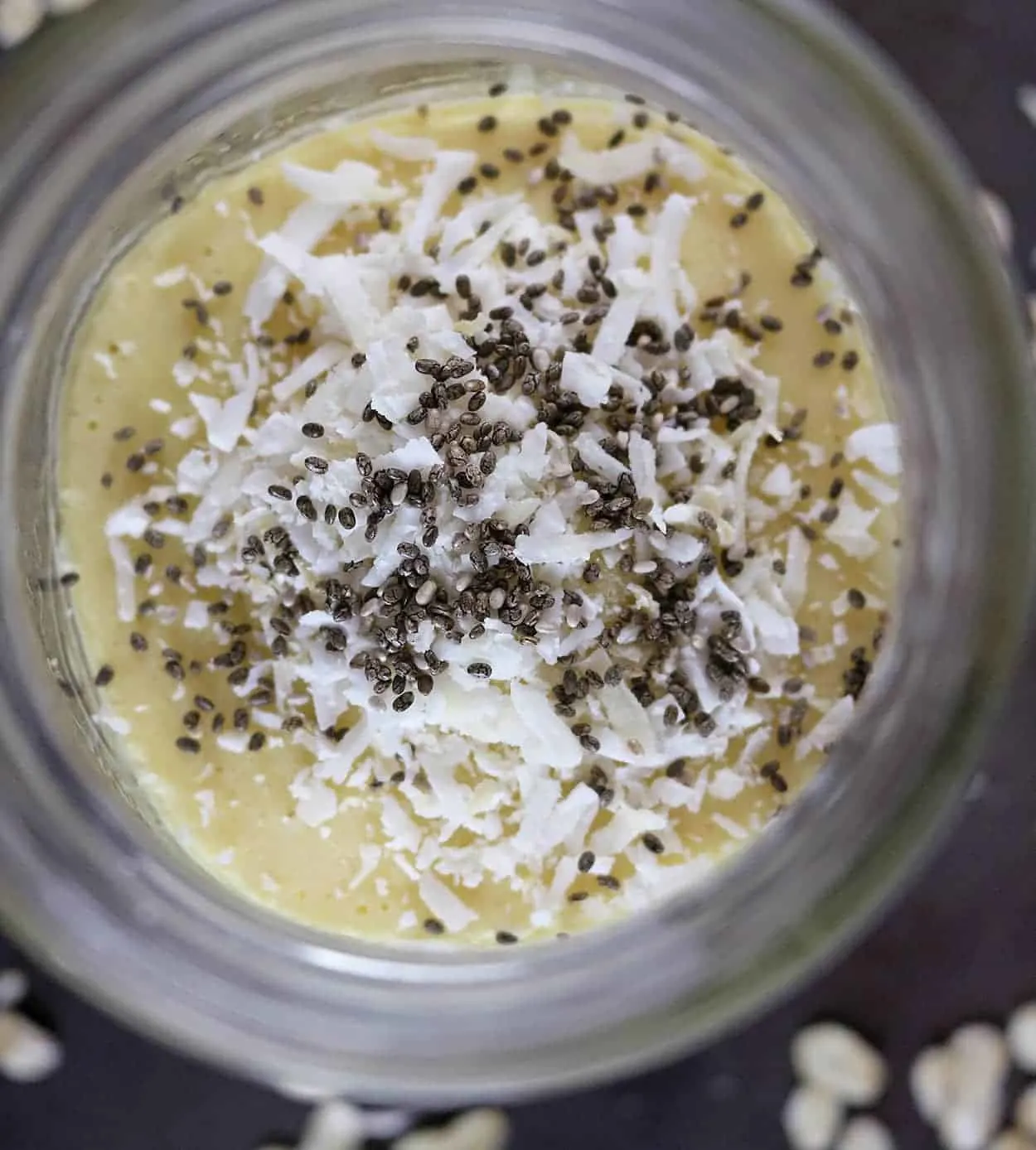 The beauty of this Slow Thawing Tropical Oatmeal Smoothie is that it not only super easy to make, but it can be made the night or day before and stored in the freezer.
It is day 3 of senior year for my daughter, and we are trying to fall back into our routines now that we are in the middle of back to school week. Sometimes, when we are short on time to enjoy breakfast, or a snack before evening activities, we just grab one of these Slow Thawing Tropical Oatmeal Smoothies and head out the door. Sometimes, I grab one before I head off to work, throw in some shredded coconut and chia seeds, and it thaws out while I sit in traffic so when I get to work, I have my own, chilled smoothie.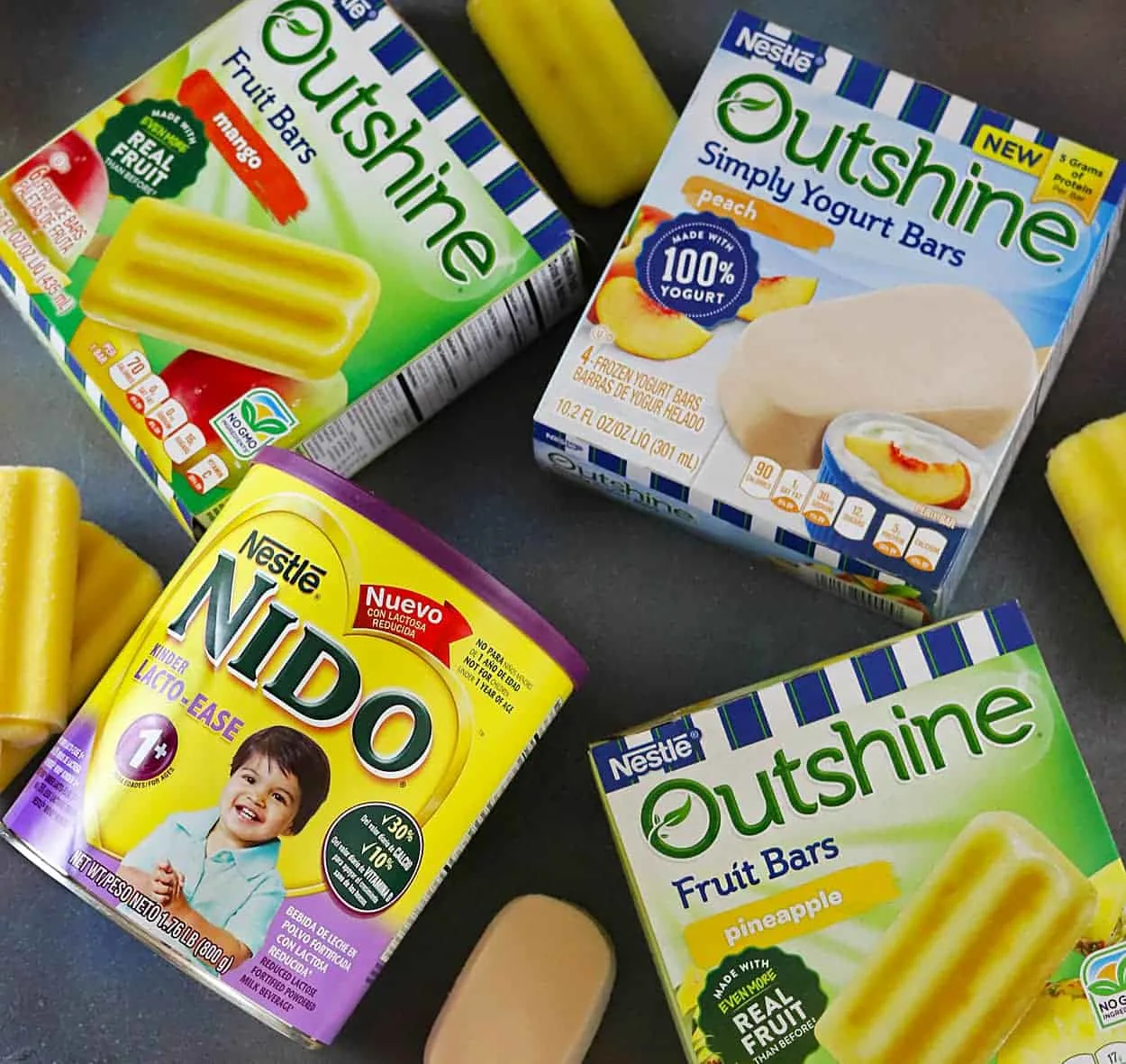 Sometimes, My daughter grabs one before she heads to school and other times, she grabs one for her and her friend as a snack to enjoy while driving around trying to make sure they have all their back to school supplies in order. When my daughter and I were at Walmart this past weekend, doing some of our back to school shopping, I also purchased our favorite OUTSHINE® bars and NIDO. These Slow Thawing Tropical Oatmeal Smoothie are made with OUTSHINE® Pineapple Fruit bars, OUTSHINE® Mango Fruit bars, OUTSHINE® Peach Yogurt Bars, NIDO, water and Oats. Simple and according to my daughter and her friend "so so good!"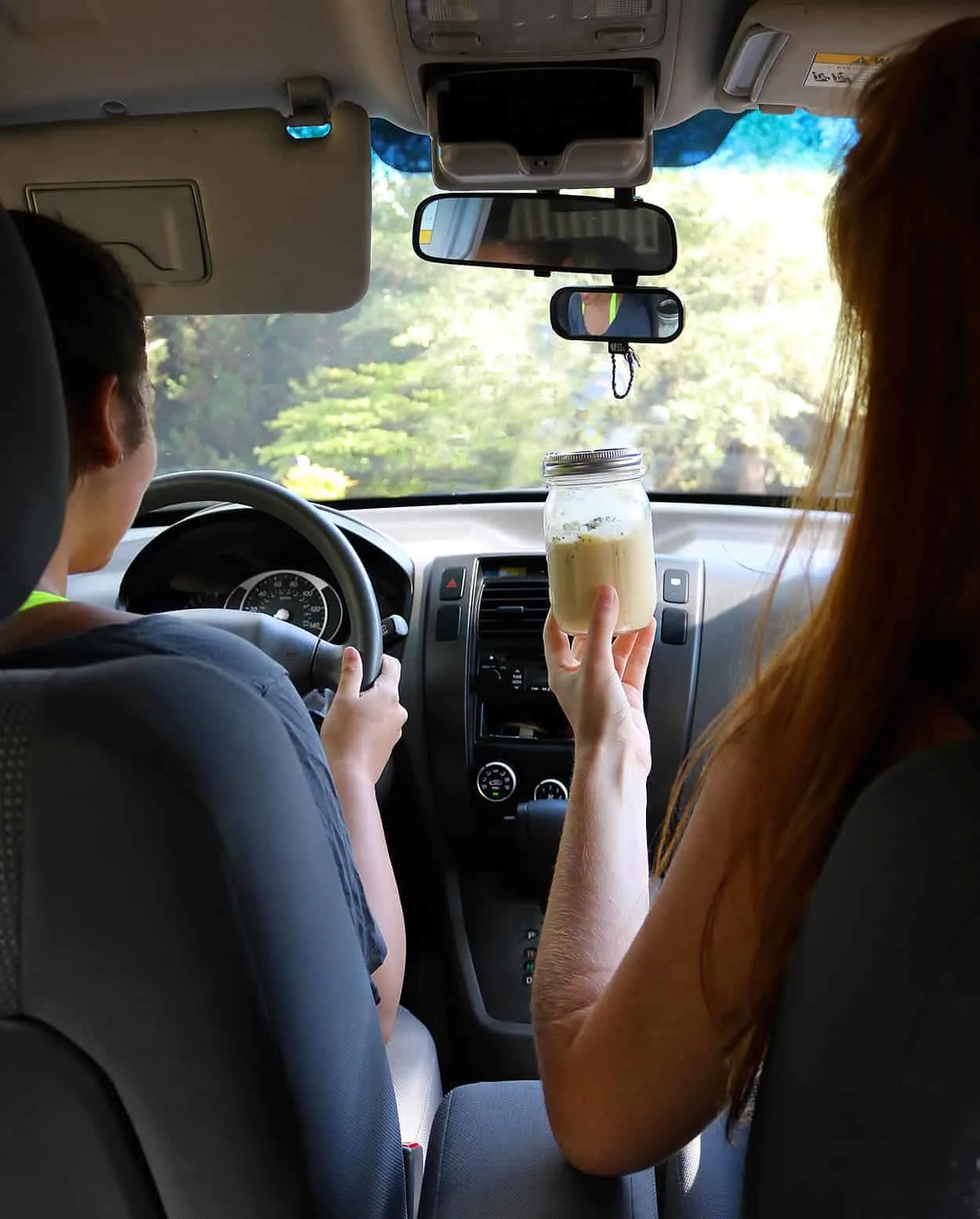 From July 25 to September 15, when you purchase any two (2) 30 oz. or larger Stouffers products and at least one (1) refrigerated Tollhouse cookie dough product at a participating Walmart store you can get a $5 Walmart e-gift card! Check out the dates and complete rules to find out how HERE!!
Step 1 – Purchase products
Step 2 – Take a photo of your receipt, the image must be clear and legible, with the purchase date included and showing the qualified purchase.
Step 3 – Text NESTLEFAMILY to 35350
Step 4 – Once confirming you want to participate by responding 'YES', you will be prompted to send the image of your receipt.