It's not too early for pumpkin is it? If you agree, please do try this delightfully spiced variation of stuffed peppers with quinoa, lentils, and black beans being the filling!
This shop has been compensated by Collective Bias, Inc. and its advertiser, Walmart Family Mobile. All opinions are mine alone.
#AngryForSavings #CollectiveBias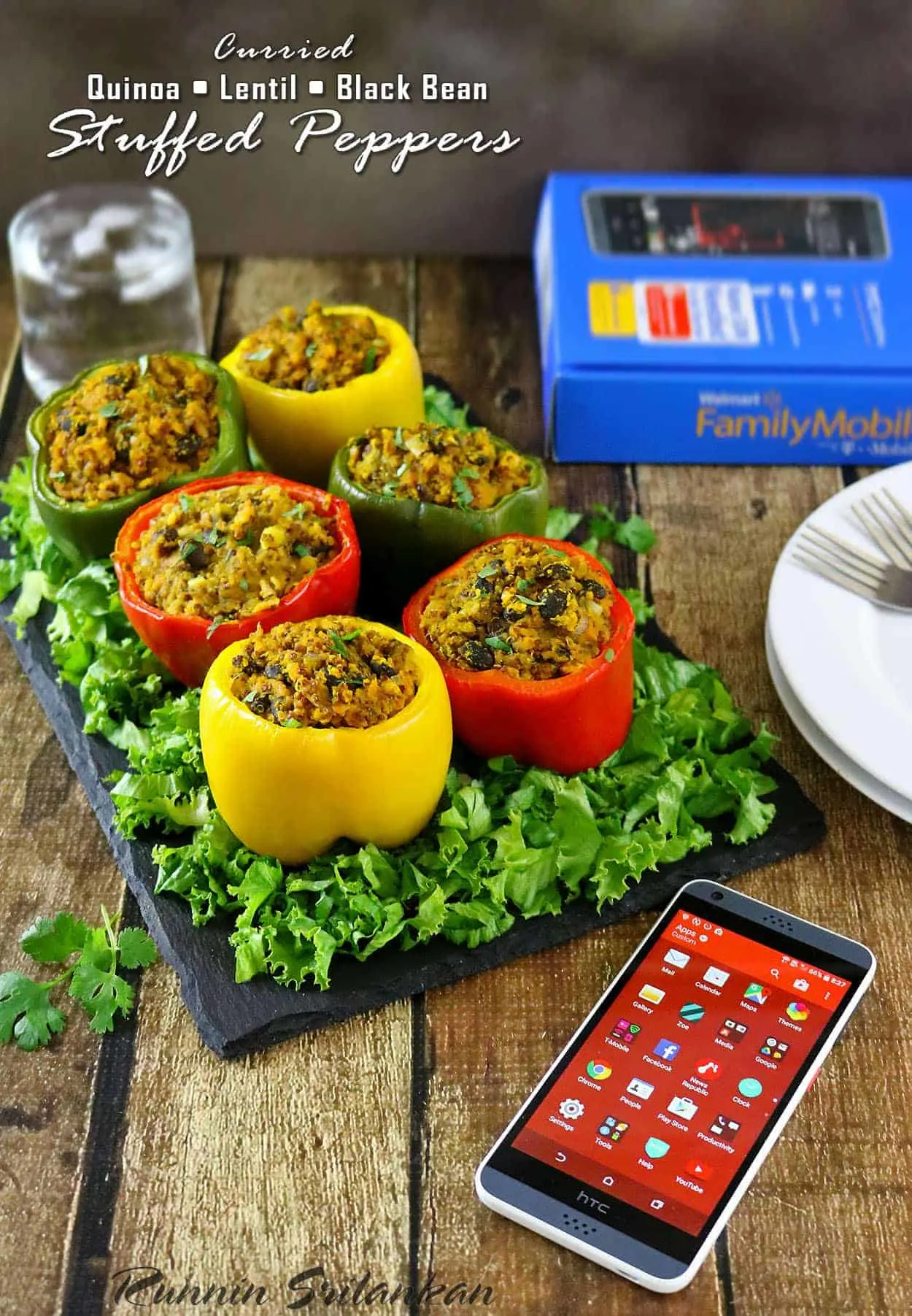 There usually aren't a whole lot of things that irk me. I smile and listen even when someone speaks through a mouthful of food, I flush an unflushed public toilet, heck, I even wave (not my middle finger) when someone cuts me off in traffic. OK, so that last one might be a wave of frustration, but hey, it's a wave!
However, when someone insists on driving in my blind spot, I feel my hackles rise. When someone tries to take a spoonful of chocolate cake off my plate, I pretend my spoon is a lightsaber and things get ugly. And, when I end up missing out on catching a movie at the movie theater – the only thing that can console me is some good food and catching that movie when it first comes out on DVD!
One such movie my daughter and I missed seeing when it hit movie theaters was The Angry Birds Movie! But, as soon as it's released on DVD, we plan on watching it during our weekly movie night on our Smart TV, along with these Curried Quinoa, Lentil, & Black Bean Stuffed Peppers that reflect the Angry Birds colors!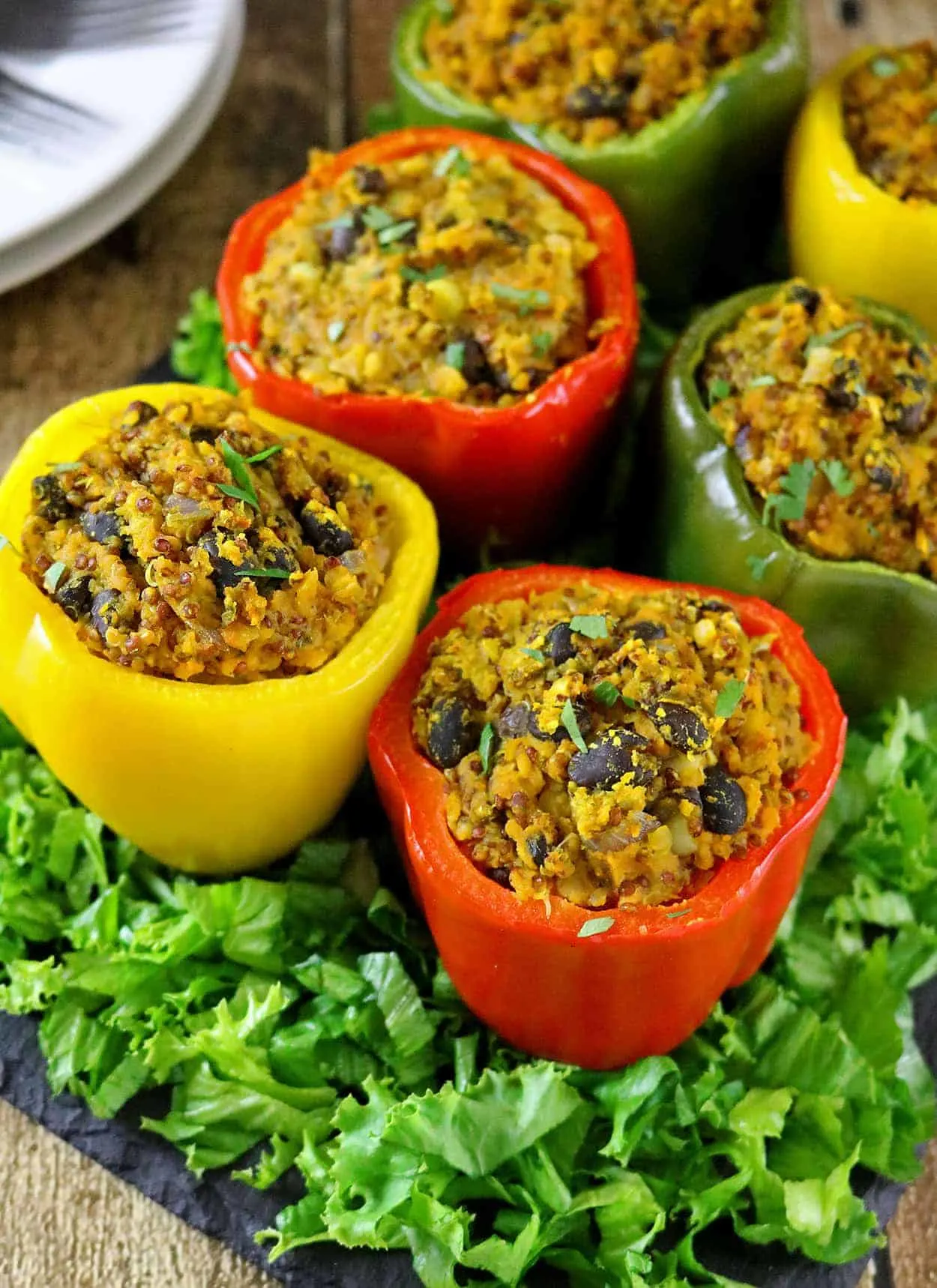 What are the ingrdients in these Quinoa Lentil & Black Bean Stuffed Peppers?
The 12 ingredients are:
red onion
garlic
fresh grated ginger
bell peppers, red, green, yellow
cooked lentils
cooked quinoa
can black beans
cumin
turmeric
salt and pepper
garam masala
100% pumpkin puree
These Curried Quinoa Lentil & Black Bean Stuffed Peppers #AngryForSavings happen to be gluten-free and chock full of spices like cumin, garam masala, and turmeric with a healthy dose of onions, ginger, and garlic.
The ingredient keeping the quinoa, lentil, and black bean filling from drying out is…pumpkin! I am thinking that breaking out a pumpkin recipe in August might be your pet peeve, so I do apologize, but, I have found that pumpkin jives so well with cumin and garam masala – what do you think?
By the way, if you are looking for a non-curried vegan stuffed pepper recipe, check these out!