Colcannon is a traditional Irish mashed potato dish with greens such as kale, leeks, or cabbage added in. However, this version of Colcannon is packed with all three greens as well as some garlic. Flavorful and tasty, this is an easy wholesome spin on Colcannon perfect to serve up for St. Patrick's Day or any time you want to serve up a spin on a potato dish!

I've partnered with Sprouts on this recipe for Garlic Colcannon. All opinions herein are my own. Thank you for supporting the brands that keep this blog spinning.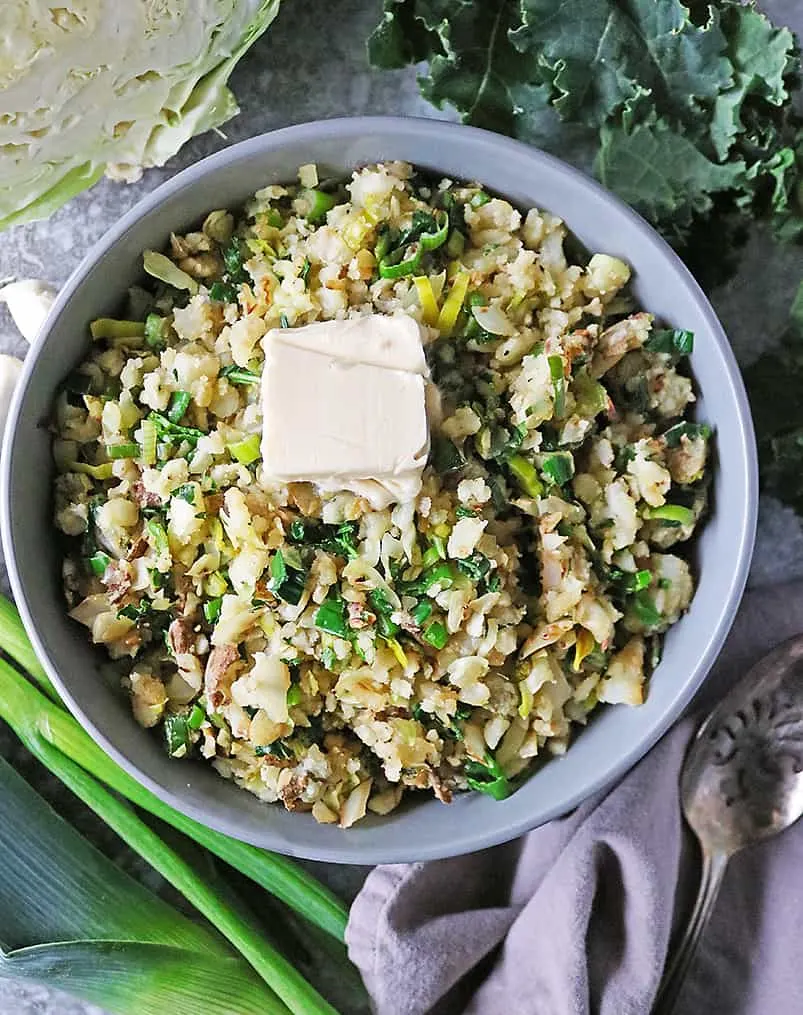 I adore the simple spud. To date, I cannot think of a potato dish I came across that I didn't love.
So, when I came across Colcannon, my tastebuds did a backflip.
I mean – there's potatoes, cabbage (or kale or leeks), green onions, and butter all hanging out together! To me, that's budget-friendly comfort food at it 's finest!
What is Colcannon?
The word "colcannon" is said to be derived from the Gaelic term cal ceannann, which means "white-headed cabbage."
The story goes that during the 17th and 18th centuries in Ireland, potatoes, cabbage, and leeks were the budget-friendly ingredients of choice for many. And their popularity led to Colcannon which is a classic, comforting mash of potatoes, cabbage (or kale or leeks) and butter (or cream), flavored with spring onions.
Traditionally, colcannon was served as the main dish for Halloween festivities on Colcannon Night.
I perused the interwebs and found so many different variations of Colcannon.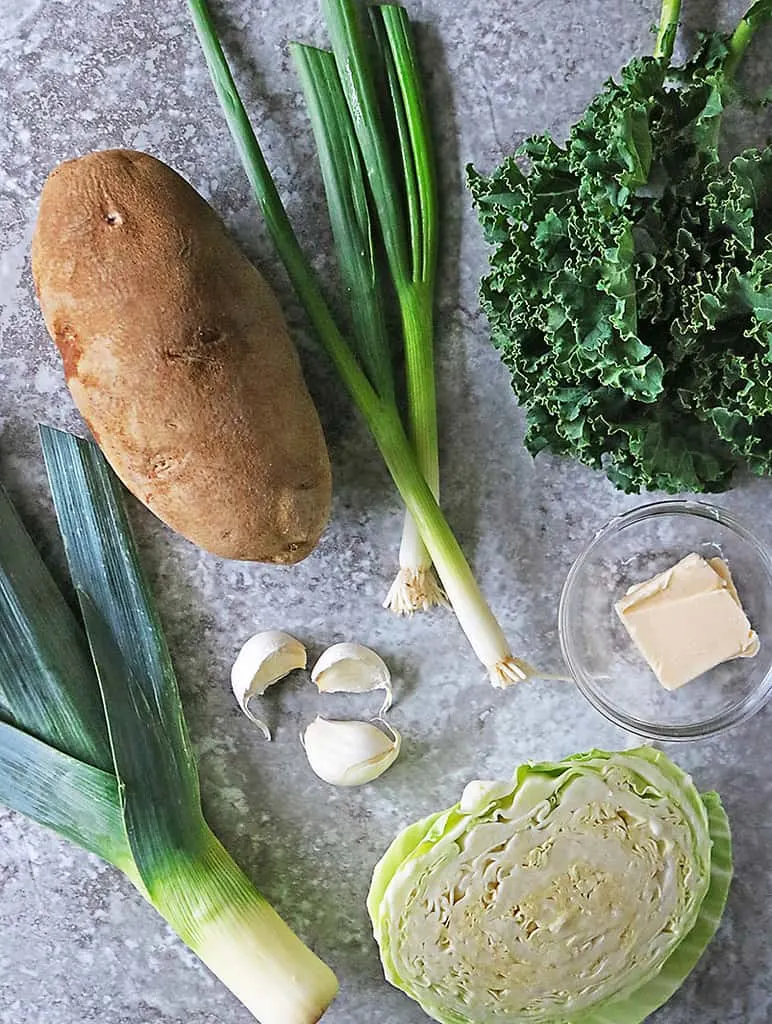 Variations of Colcannon…
While potatoes were the star, some Colcannon recipes called for the use of cabbage only, others for the use of leeks, yet others called for the use of kale.
Some used butter, some used cream, and some others used a combination of butter and cream along with green onions to add flavor. While there were still others that added in some bacon for even more flavor.
Some variations boiled together the potatoes and the cabbage or green vegetable that was used. Some added in sauteed or boiled greens to the boiled and mashed potatoes. And some other recipes re-baked the cooked potatoes and greens after adding cream and butter to them.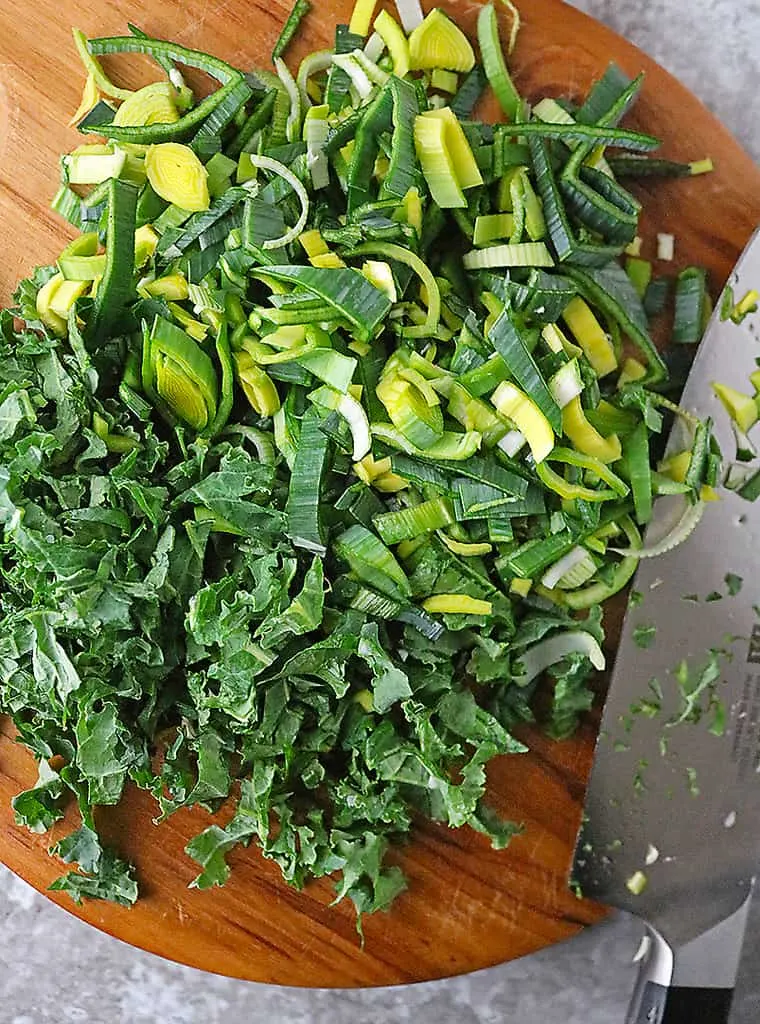 With so many variations out there, I decided to come up with my own spin on Colcannon.
As my daughter and I try to incorporate as many greens into our daily diet as we can, I decided to use cabbage, leeks, AND kale in my version. I also opted to skip the cream and only use a little bit of vegan butter in this recipe. I leaned on garlic and green onions to add flavor to this dish.
Like traditional Colcannon, this Garlic Colcannon is a comforting budget-friendly side dish. But, unlike traditional colcannon, this recipe is:
• packed with greens,
• lower in fat, &
• deliciously flavored with garlic and onions!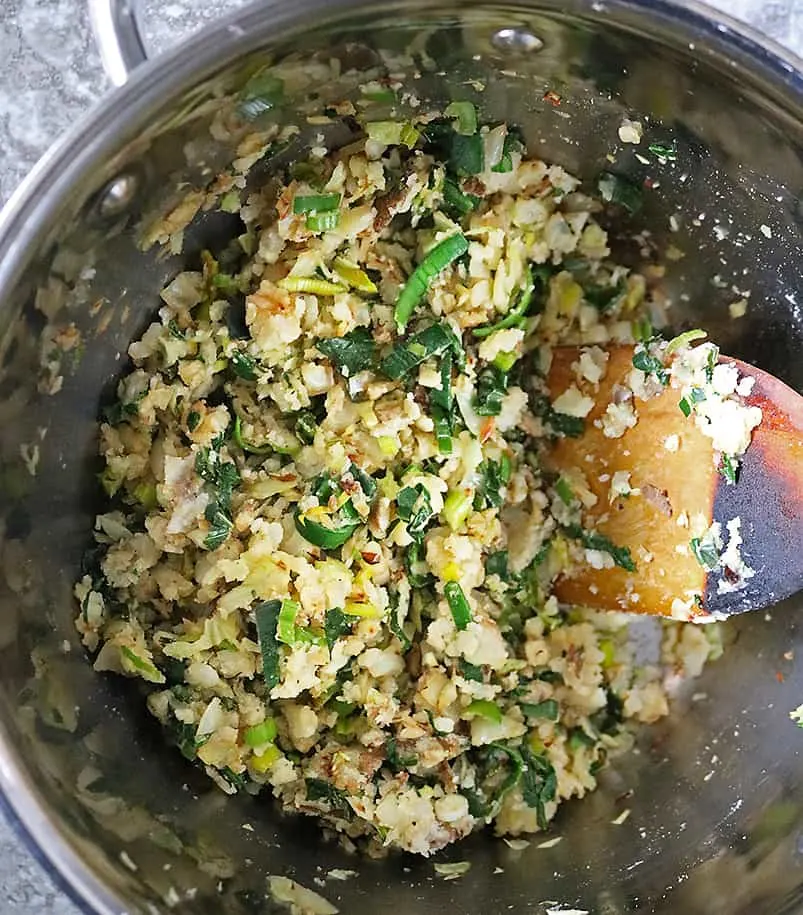 What are the ingredients to make this Garlic Colcannon?
This dish calls for the following 7 budget-friendly ingredients, and they are:
• A potato,
• Vegan butter,
• Garlic,
• Cabbage,
• Leeks,
• Green onions, &
• Kale.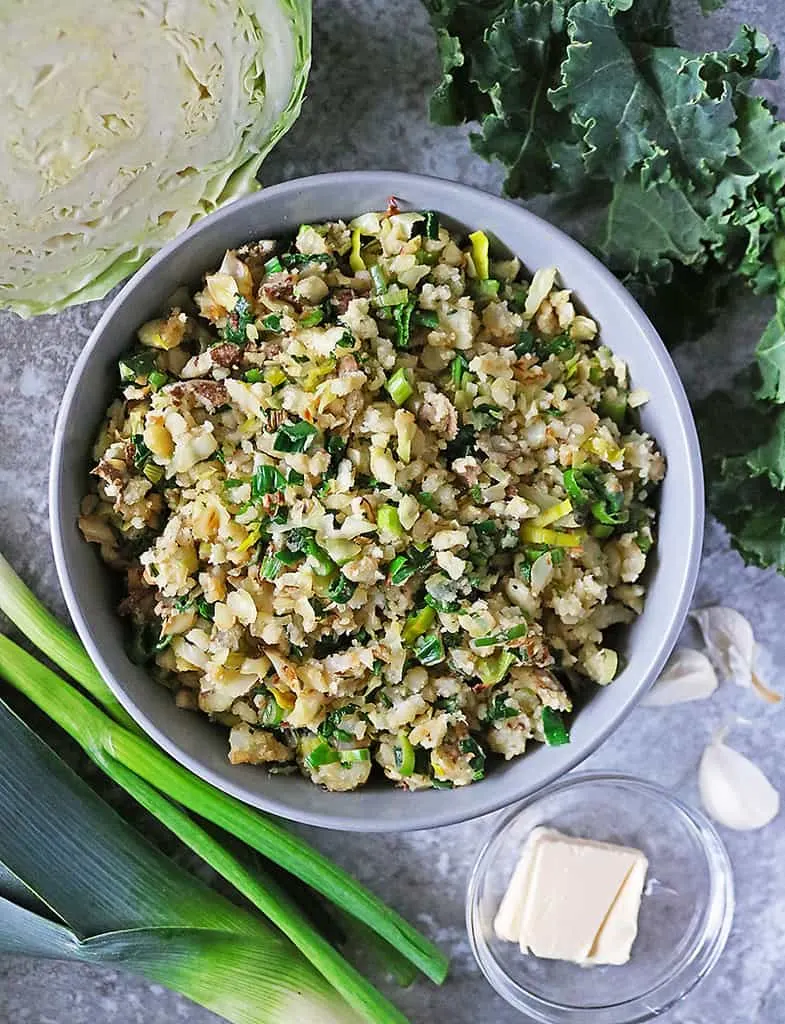 What do you eat Garlic Colcannon with?
In Ireland, colcannon is served on special occasions along with ham or Irish bacon.
You can also serve this garlic colcannon with some corned beef and sauerkraut
Or pair it with some lime cilantro air chilled chicken or miso glazed cod from Sprouts – for a fusion meal.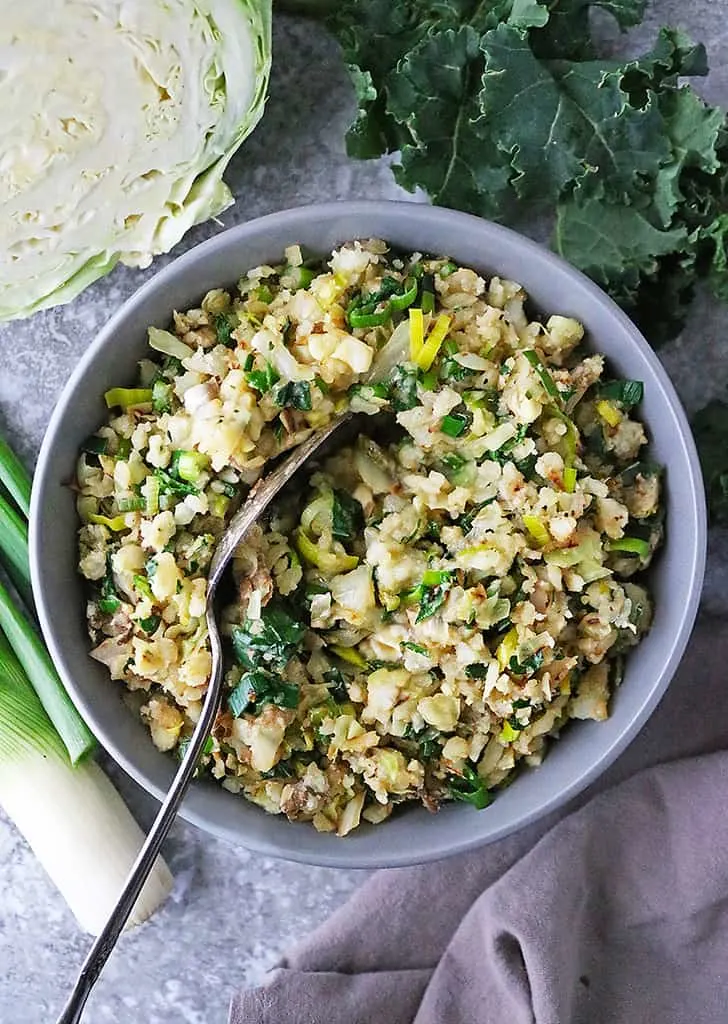 With St. Patrick's Day right around the corner, this garlic colcannon recipe is a comforting and budget-friendly addition to your Irish-themed meal.
I so love that Sprouts has everything I need to make a delicious and memorable St. Patrick's Day meal at home.

You can find all the ingredients to make this dish (or any other traditional Irish dish you fancy) at your local Sprouts. And, if you are looking for corned beef and sauerkraut to enjoy with this garlic colcannon, Sprouts has you covered! If you want to stretch your culinary skills and add your own spin to this garlic colcannon, chances are that a walk-through Sprouts will have you inspired!