This shop has been compensated by Collective Bias, Inc. and its advertiser. All opinions are mine alone.
#MarinadesWithMazola #MakeItWithHeart #CollectiveBias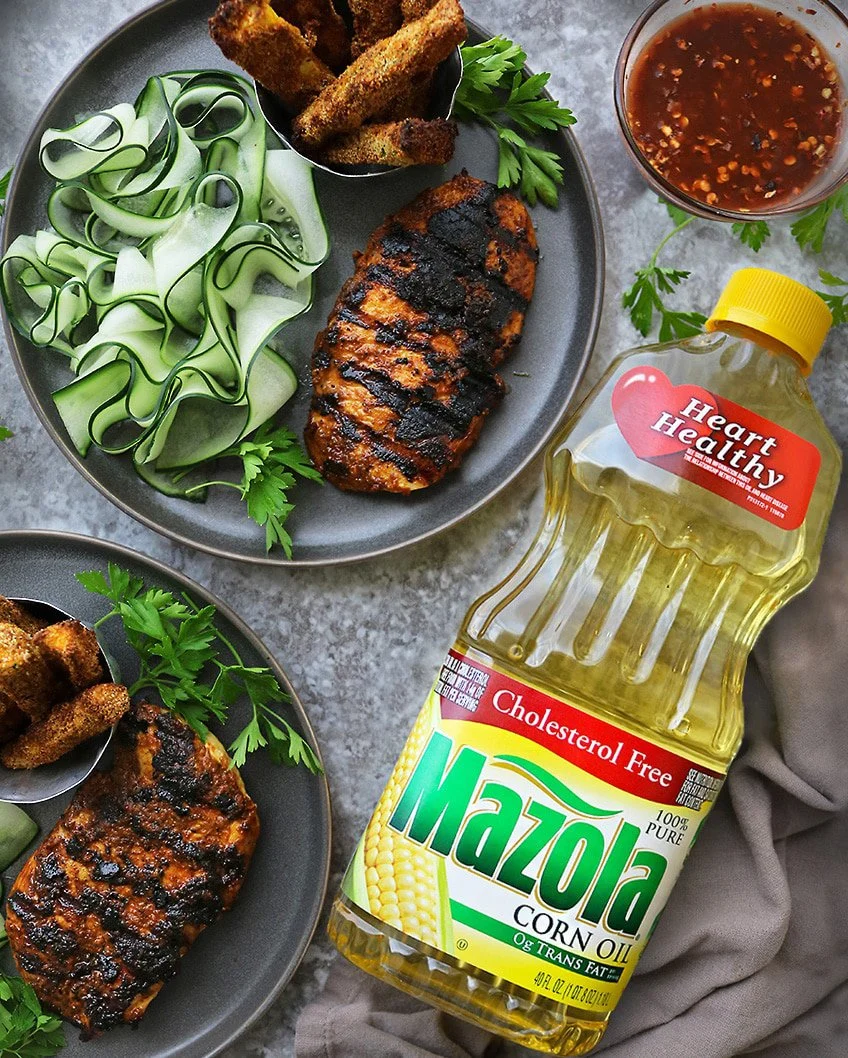 Curry and apple sauce might sound like an unusual mix, but they played so well in the making of this Grilled Curry Chicken Dinner.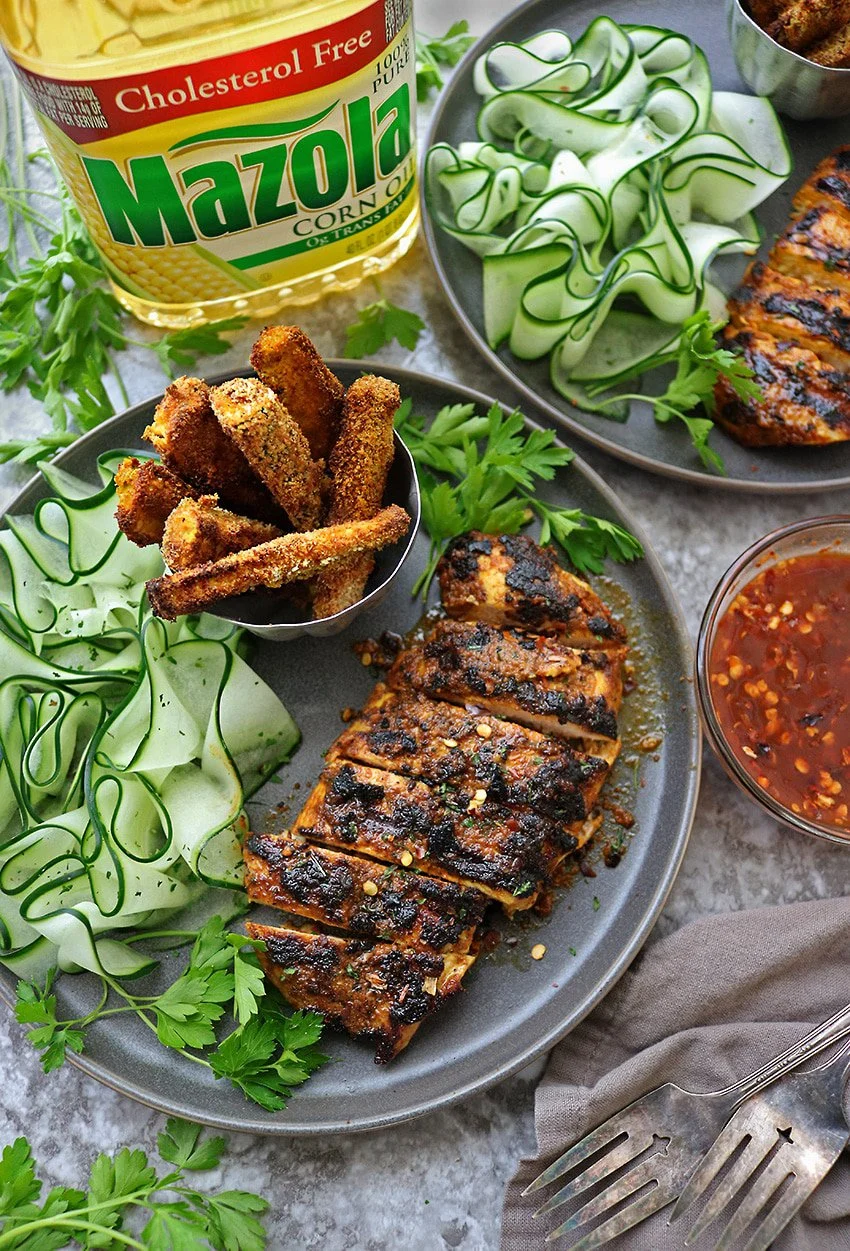 Very often, unwinding after a day of work for me involves dicing and slicing and cooking up something like this Salmon Hash or this Bean & Veggie Pasta Bake or this Grilled Curry Chicken. The common denominator for all three is Mazola® Corn Oil. By the way, did you know that a clinical study showed Mazola Corn Oil reduces cholesterol 2x more than extra virgin olive oil. To learn more about this claim, see Mazola.com.
And, between 6/20/19 – 9/26/19, you can test MAZOLA to 79495 to receive $1.00 back on your purchase of Mazola 40 oz Corn Oil! Limit 1 rebate per household. PayPal account required. By texting, you expressly consent to receive multiple automated text messages on this offer. Consent not required as a condition of purchase. Message & data rates apply. Text HELP or STOP to 79495 at any time. Full terms: http://cbi.as/a38tw.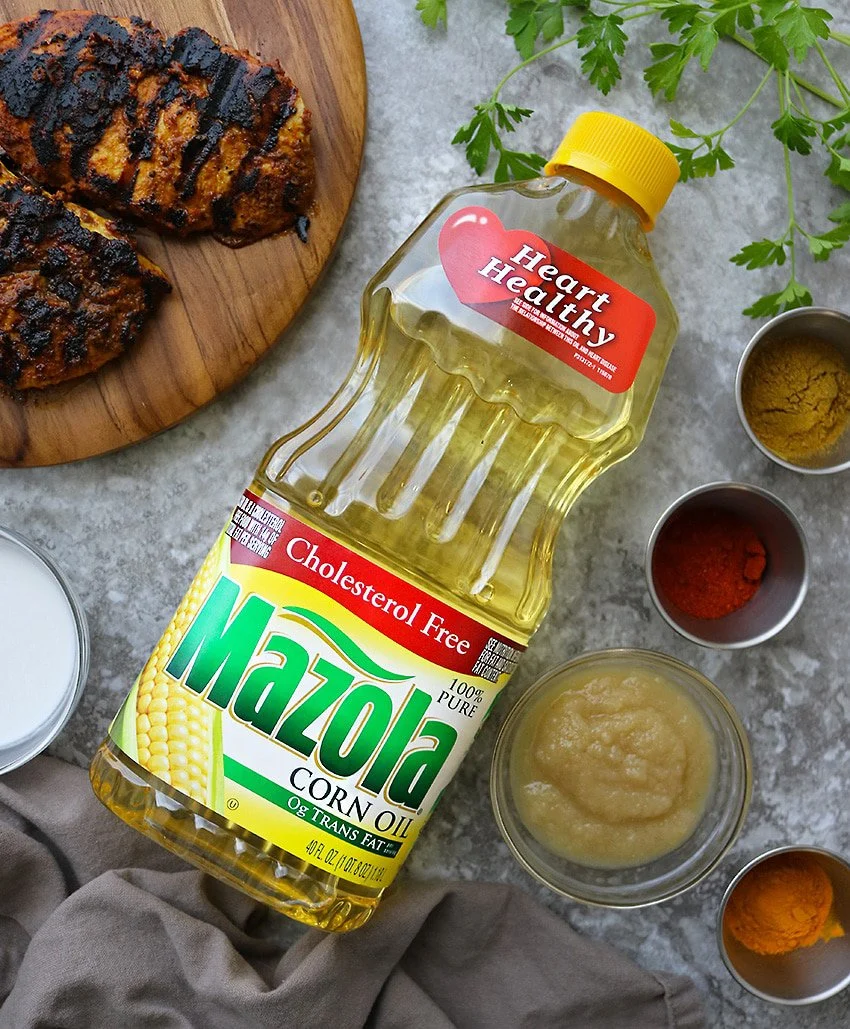 While I love to unwind by cooking, I simply deplore the idea of having to run to the grocery store when I am out of an ingredient. Instead, I opt to sub in something else. Like I did with these Grilled Curry Chicken breasts.
Usually, when I make curried chicken of any sort, I usually use tomato paste. As I was out of tomato paste, I ended up using some apple sauce. I didn't think apple sauce would jive with the spice mix I had on hand. In fact, when I first grilled these chicken breasts up, I had my daughter taste them first. When she gave them the thumbs up, I took a taste and was surprised at how beautifully the apple sauce harmoniously drew together the turmeric, curry powder and smoked paprika. And, it added just a hint of sweet to this dinner too. The apple sauce worked so well that the next time I'm trying to grill up some sweet and spicy chicken, I will have to sub in applesauce instead of honey to keep the overall sugar content lower.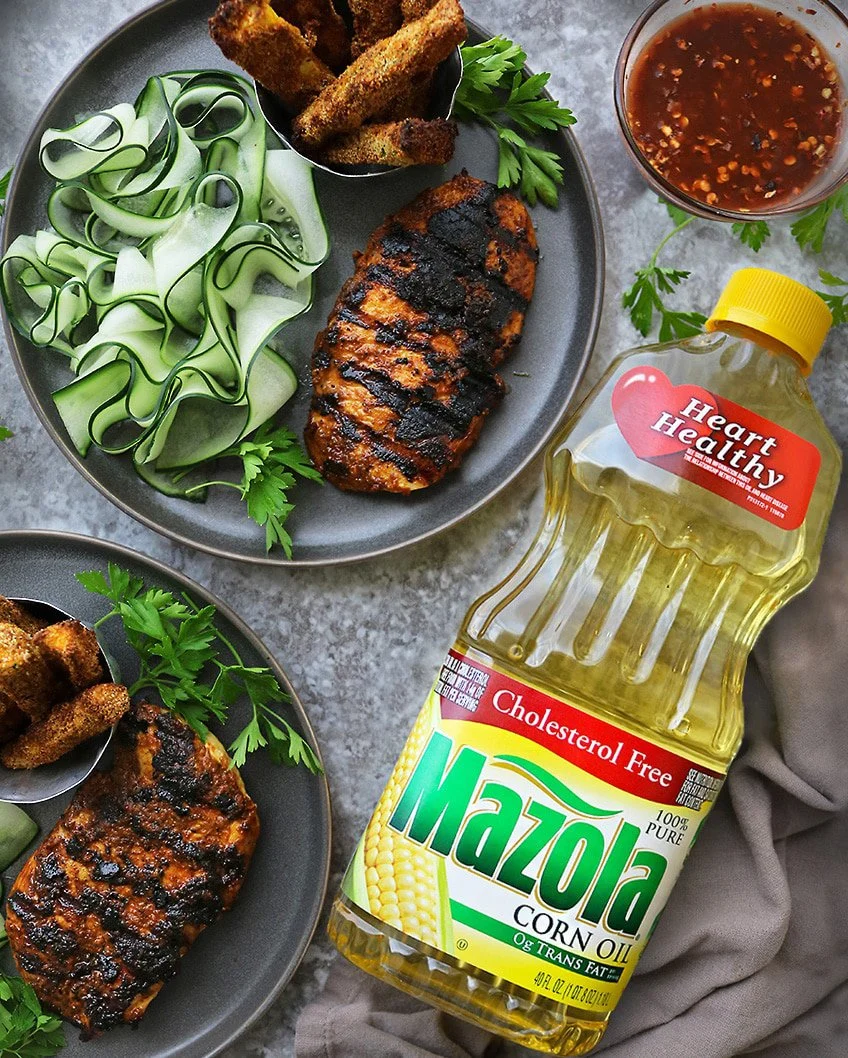 I also used coconut milk instead of regular milk for us lactose intolerant folks and I used Mazola Corn Oil instead of butter to grill these Curry Chicken breasts up. As seen in this Salmon Hash and this Bean and Veggie Pasta Bake, I am a huge fan of Mazola Corn Oil.
Mazola Corn Oil is an all-purpose, cholesterol free cooking oil that is a smart heart-healthy choice for your family. See Mazola.com for more information on the relationship between corn oil and heart health.​ With cholesterol-blocking plant sterols, Mazola Corn Oil can be used for baking, grilling, sautéing, stir frying, salad dressings, marinades and more (to learn more about this claim, see MAZOLA.com). Corn Oil has more cholesterol-blocking plant sterols than other cooking oils – four times more than extra virgin olive oil and one and a half times more than canola oil. Clinical studies indicate that when consumed as part of a diet low in saturated fat and cholesterol, plant sterols can help reduce the absorption of cholesterol in the gut.
Mazola Corn Oil has a neutral taste that lets the natural flavor of your food stand out. It has a smoke point higher than most cooking oils at 450°F and performs well in a variety of cooking applications. Many home cooks may not realize that all cooking oils have a smoke point that, once exceeded, not only negatively affect the food's flavor and nutritional value.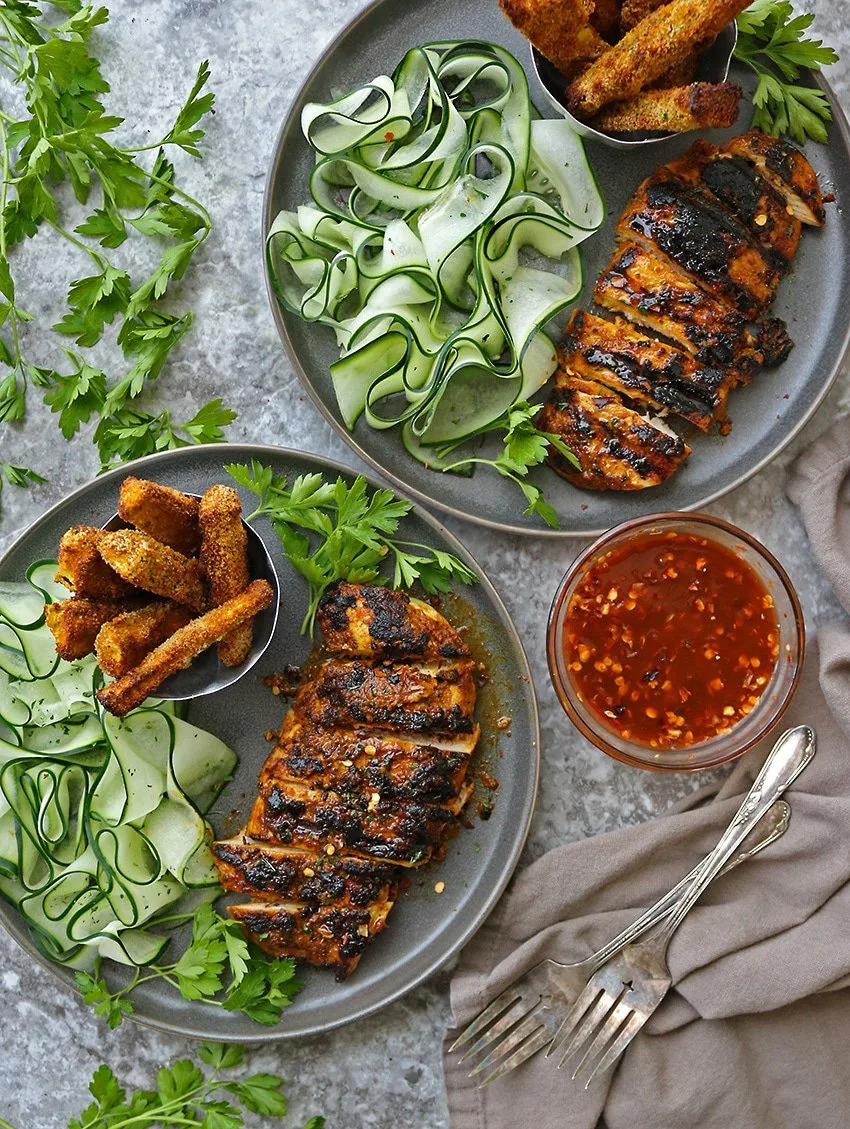 Getting back to these Grilled Curry Chicken, my daughter and I enjoyed these with cucumber ribbons and zucchini fries. These would also pair well with that Bean & Veggie Pasta Bake I mentioned earlier.