We enjoyed this simple and quick saute of tofu with Peri-Peri, kale and mustard seeds after our evening run yesterday – in honor of National Running Day.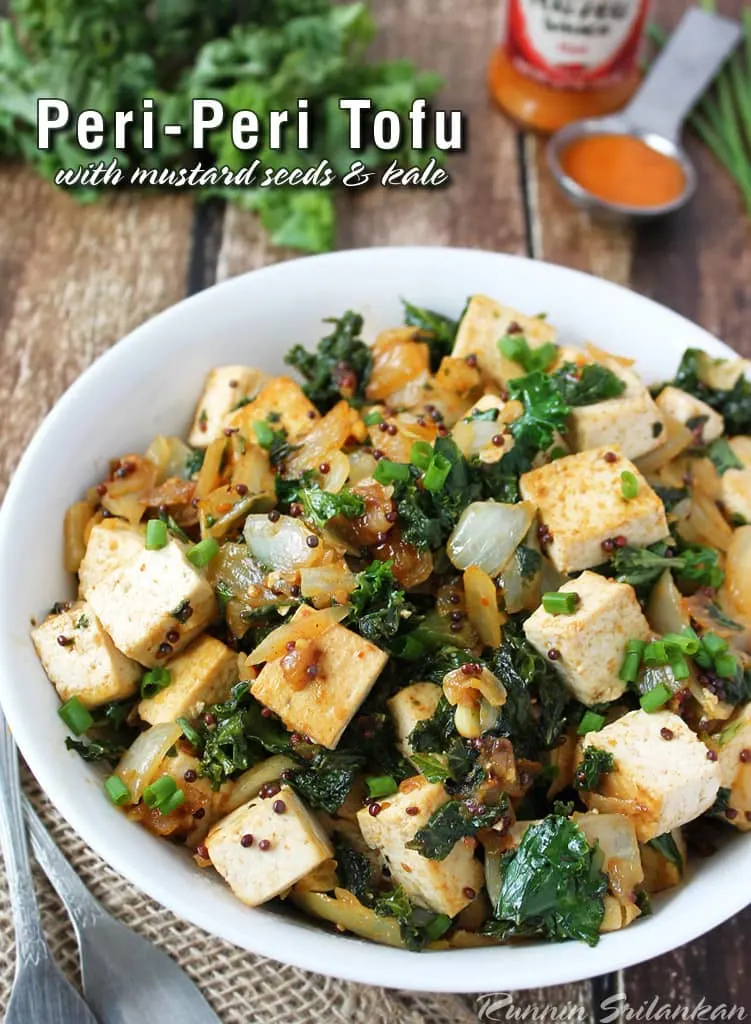 I gotta say, if not for social media, I would be so in the dark! I gotta say a big, huge, thank you to Facebook and Becca for introducing me to fellow chocolate and peanut butter addicts lovers who took a whole day to celebrate our love of chocolate and peanut butter. A thank you to Twitter for introducing me to UberFacts that taught me that "… taste buds are replaced every 10 days." And, a thank you to Instagram for letting me know that yesterday was National Running Day – a day when runners "declare their passion for running"!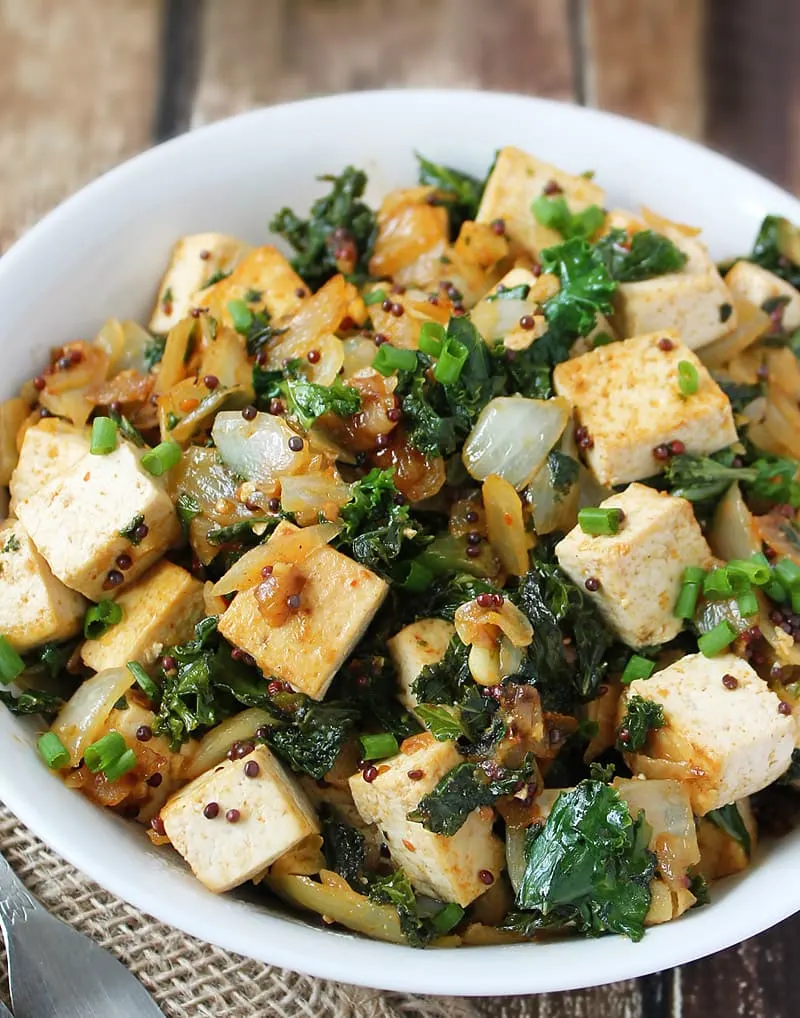 Now, I might be a day late in posting about it – but, I adore running! Heck, my blog's name even says it! I adore running for it's sanity saving and mood boosting abilities, and, I love running because of people like Harriette Thompson! In case y'all hadn't hear, this amazing 92 year old from Charlotte, NC; ran in and completed the San Diego Rock 'n' Roll Marathon in 7 hours and 24 minutes, this past Sunday! The fact that she's 92 and running 7+ hours is pretty fantastic, but, she also happens to be a 3 time cancer survivor! Talk about inspiring! You can read more about Mrs. Thompson in this article by The Charlotte Observer.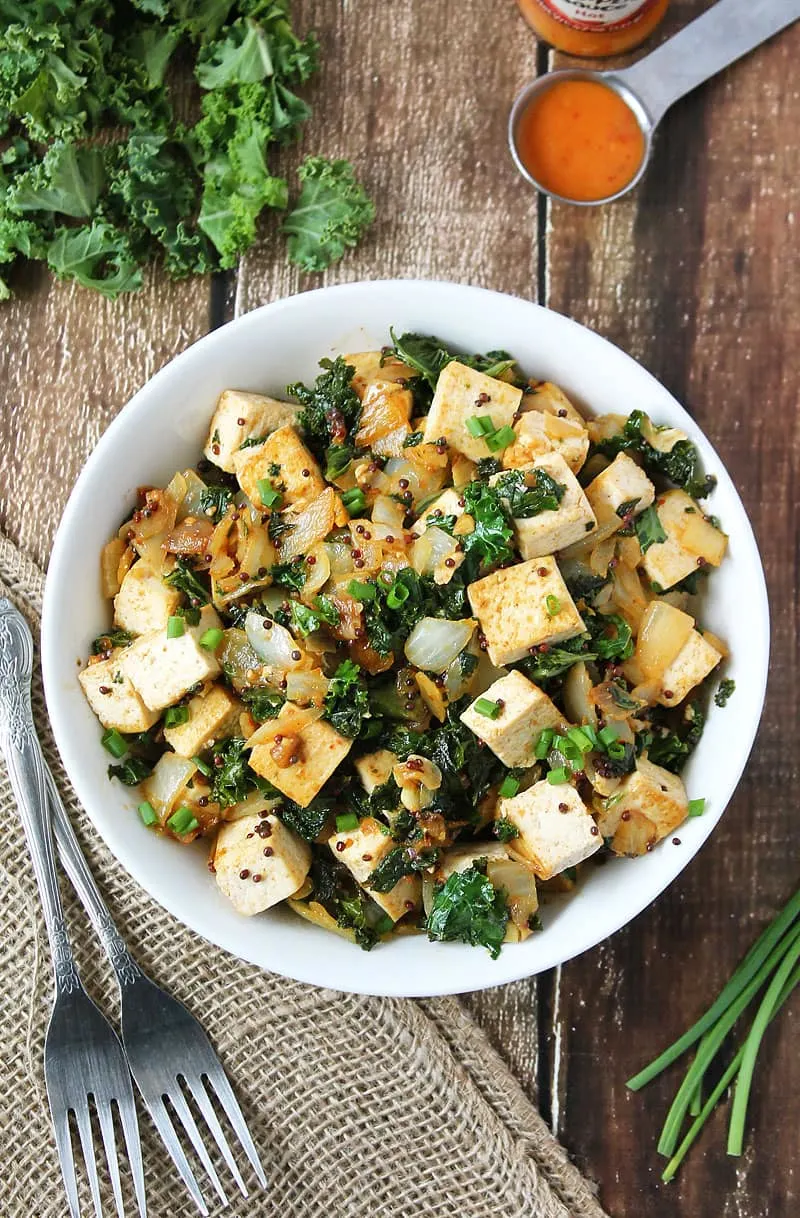 Most days, I squeeze in a quick treadmill run in the morning; but, yesterday, in honor of National Running Day, my daughter talked me into running another 4.4 miles with her in the evening. After a run, my daughter and I are rarely famished and usually end up having something lite and easy – like this Peri-Peri Tofu. If you haven't tried it yet, Peri-Peri sauce is a combination of African Bird's Eye Chilli blended with spices, lemons, onion and garlic. While I don't think it's super spicy, it has a sour-spicy type taste and worked well with kale and mustard seeds in this simple and easy dinner!
[Tweet "Quick and Simple, Tofu saute with Peri-Peri, Kale & Mustard Seeds @RunninSrilankan"]

So, please satisfy my curiosity, what is the most zany or interesting or funny information you have picked up from social media?