This shop has been compensated by Collective Bias, Inc. and its advertiser. All opinions are mine alone. #AllNaturalPork #CollectiveBias
These Easy Pan Seared Sweet and Spicy Pork Chops are ideal to whip up on those nights you want something supper quick, easy and tasty! Serve them with some turmeric millet and honey chili carrots for one heck of a delicious meal!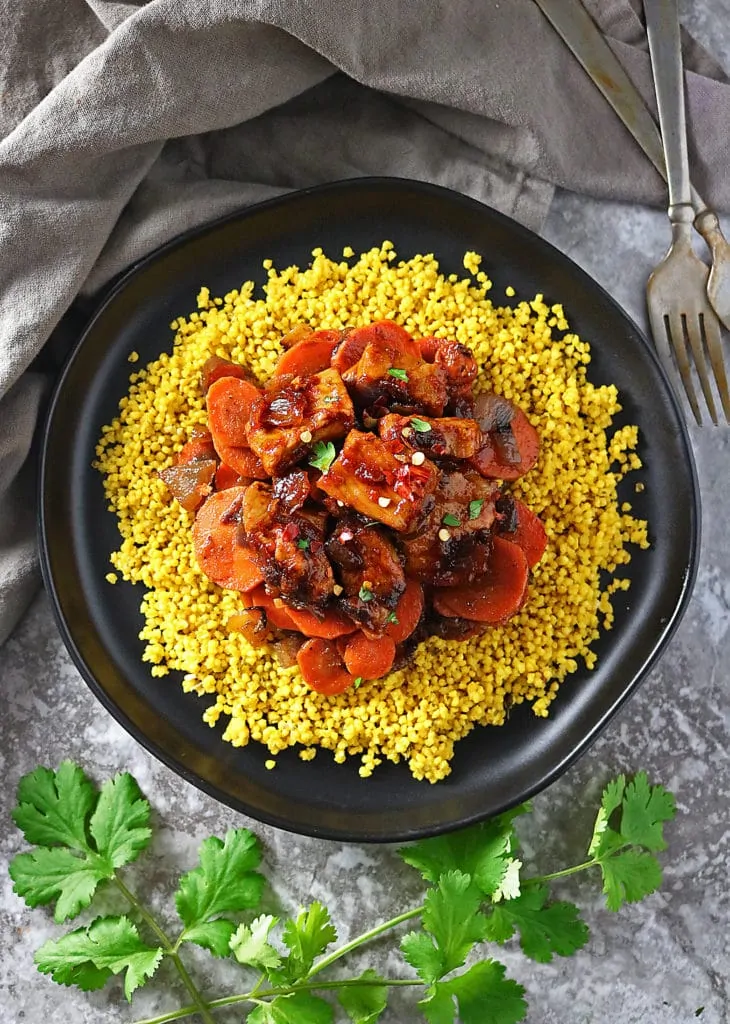 The temperatures dictate that it is spring here in Georgia and that means ALL the home improvement stores are stock piled with plants! I simply love meandering through aisle upon aisle, sniffing and ogling at all the flowers and shrubs and fruit trees. In years past, before I moved to this condo, this was around the time when I'd be buying annuals and pine straw and gallon upon gallon of weed killer for my yard, and then proceed to be elbow deep in dirt for the rest of this season.
When I bought this yard-less condo, I was elated at the amount of mullah I'd be saving by not having to make those yard maintenance purchases. Not to mention, the time I'd be saving too. But, when I wonder down those aisles at home improvement stores, ogling at an arsenal of my favorite zinnia and verbena, I cannot help but miss that feeling of planting something and watching it grow and flourish the rest of the season. I guess this is my chance to try my hand at vertical gardening on my small balcony -eh? But, while I mull over that, I must say, I have enjoyed the extra time I've had on my hands.
For the first time in forever, I've actually managed to meal prep for 5-7 days. Which means long walks with my dogs and long workouts with my daughter at the gym for those 5 to 7 days. However, those weeks when I meal prep for only 5 days, I have 2 days when I am left mulling over going out for dinner. Since my daughter and I love to eat in, I end up cooking something that's super quick, super easy and super tasty like these Easy Pan Seared Sweet and Spicy Pork Chops!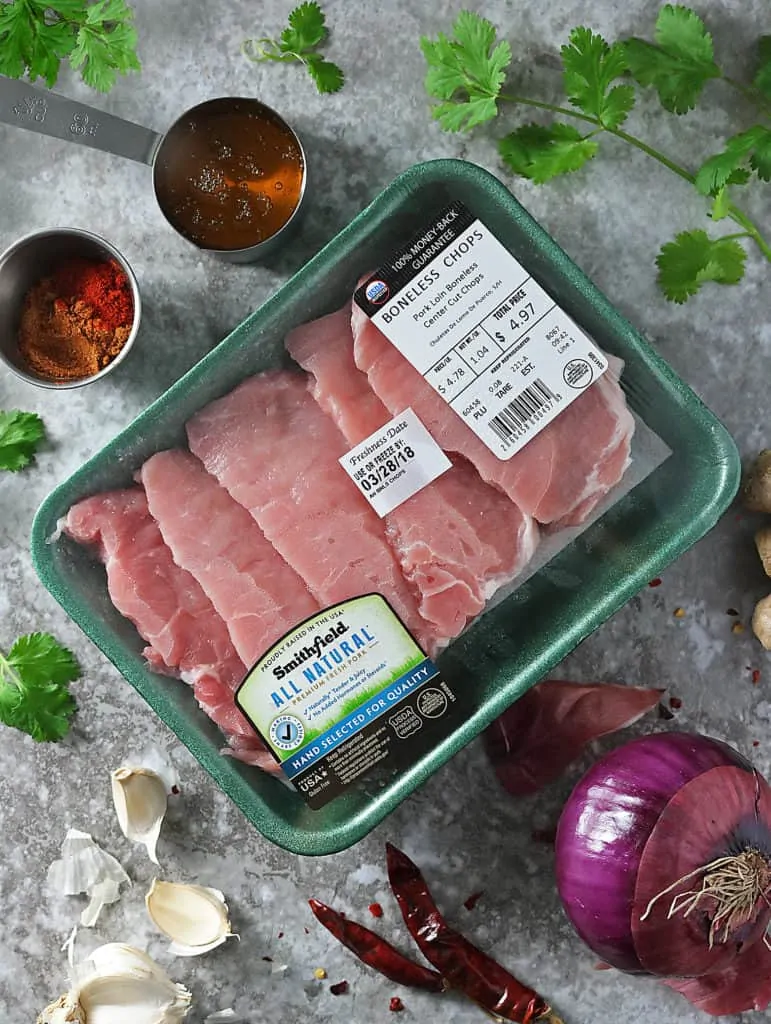 My love for Smithfield All Natural Boneless Pork Chops runs deep, which is why I purchased Smithfield All Natural Fresh Pork from Walmart and used it in this dish. Whether you chose to grill it, roast it, sauté it, smother it in a curried mango sauce or prepare it in an InstaPot, Smithfield All Natural Fresh Pork is an easy, quick, everyday option for delicious recipes that you can feel good about serving your friends and family any-night-of-the-week. Smithfield All Natural Fresh Pork is proudly raised in the USA by Smithfield farm families. At Smithfield®, they supply naturally tender and juicy fresh pork everyone can enjoy with no artificial ingredients, no preservatives, no added steroids or hormones, helping everyone make smarter choices. You can taste the quality and difference. Good news is Smithfield Fresh Pork is already hand-selected based on coloring and marbling.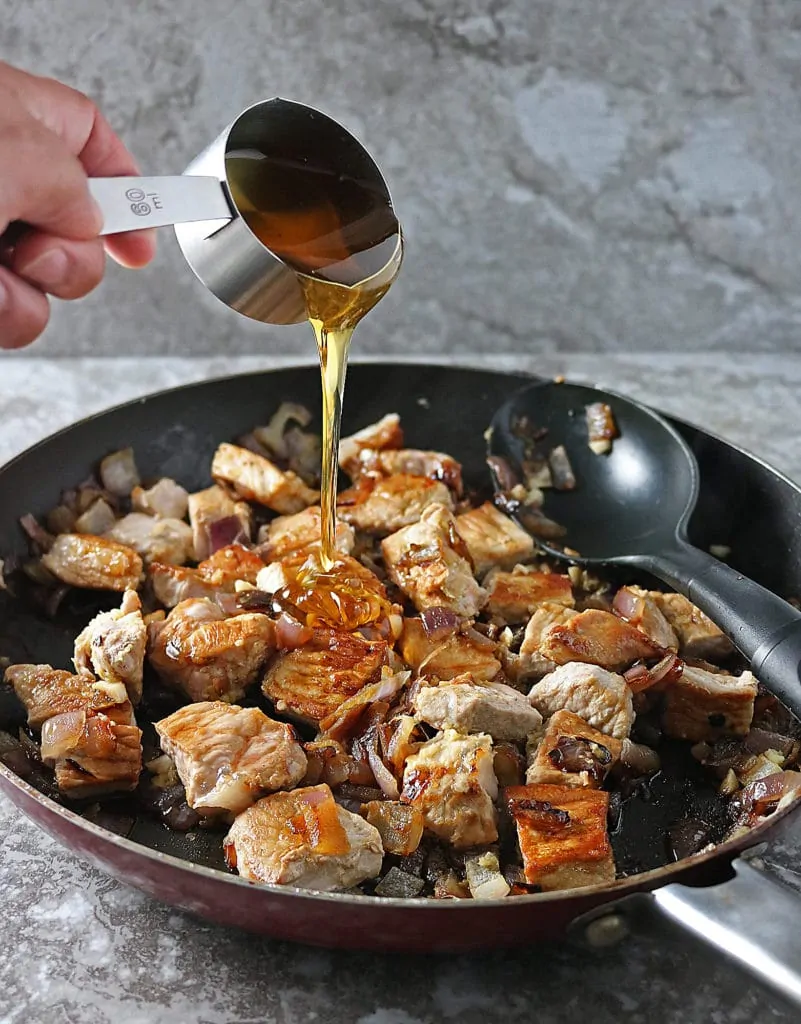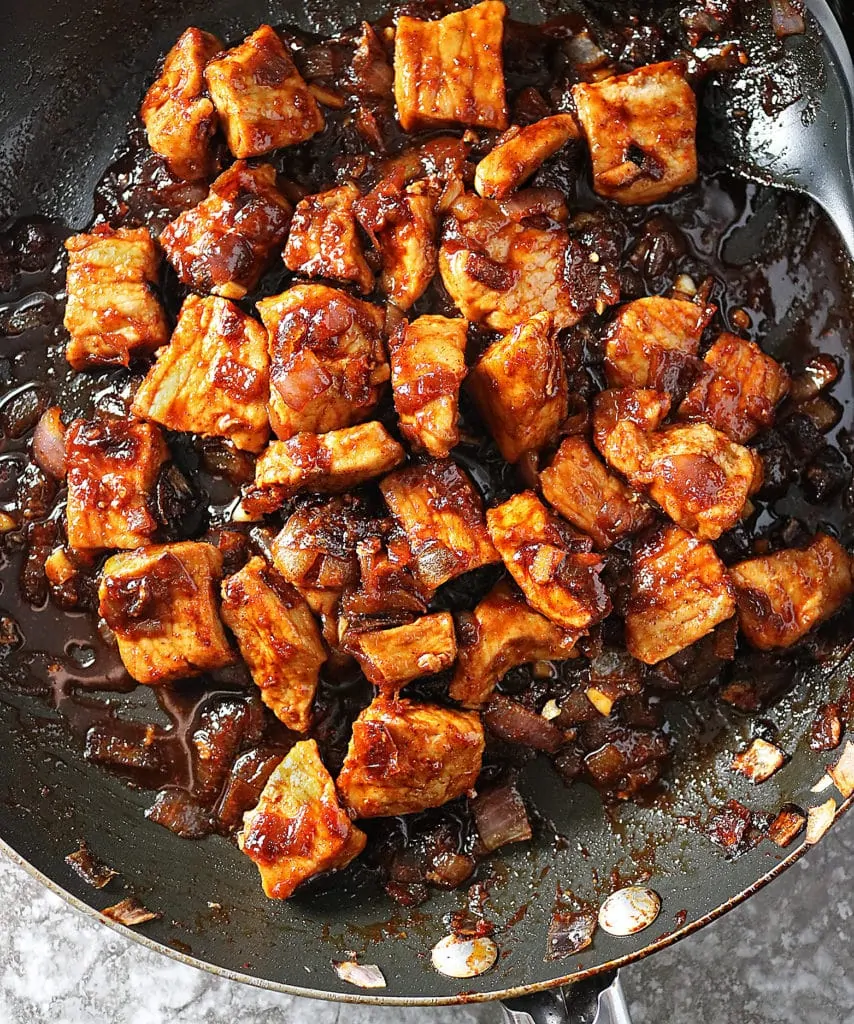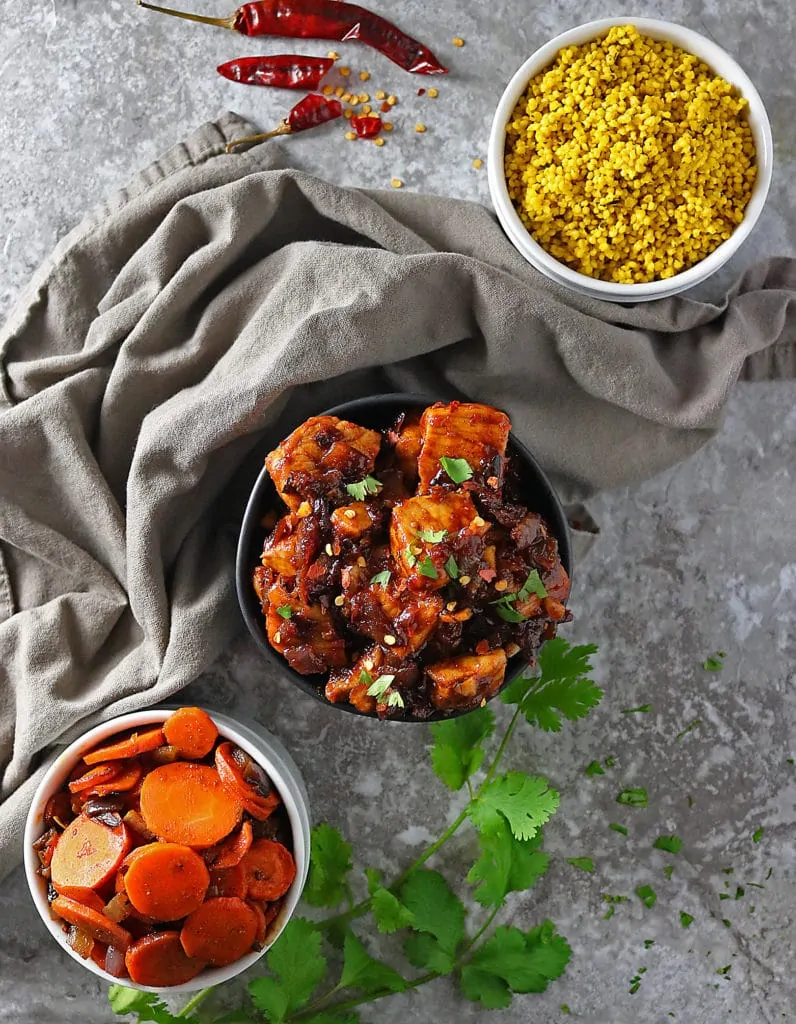 Getting back to this recipe, when I say it's fast, y'all – it's super fast! I cubed up Smithfield All Natural Boneless Pork Chops which meant they cooked in less than 15 minutes – with the onions taking up 10 minutes. These Easy Pan Seared Sweet and Spicy Pork Chops don't require a ton of ingredients, just:
• an onion,
• fresh ginger,
• garlic cloves,
• chili powder,
• smoked paprika,
• and, honey!
You can serve these chops with some quinoa or a salad, or you can enjoy them with some turmeric millet and some Sweet and Spicy Carrots like we did. You can also enjoy leftovers of this Pan Seared Sweet and Spicy Pork with some crunchy greens and carrots for lunch the next day! And, if you are trying to stick to your New Year's Health resolutions, you could even skip the dressing on said salad as that sweet and spicy sauce will coat your crunchy salad elements leaving you wanting more! Either way, I sure hope you give this recipe a try soon and get to enjoy this delicious and quick meal soon!
BTW, are you looking for recipe ideas using Smithfield All Natural Fresh Pork? Then, make sure to check out their social hub as well as follow them on Pinterest, Twitter, Instagram, Facebook, and Youtube! And, don't forget, you can earn cash back using this ibotta offer!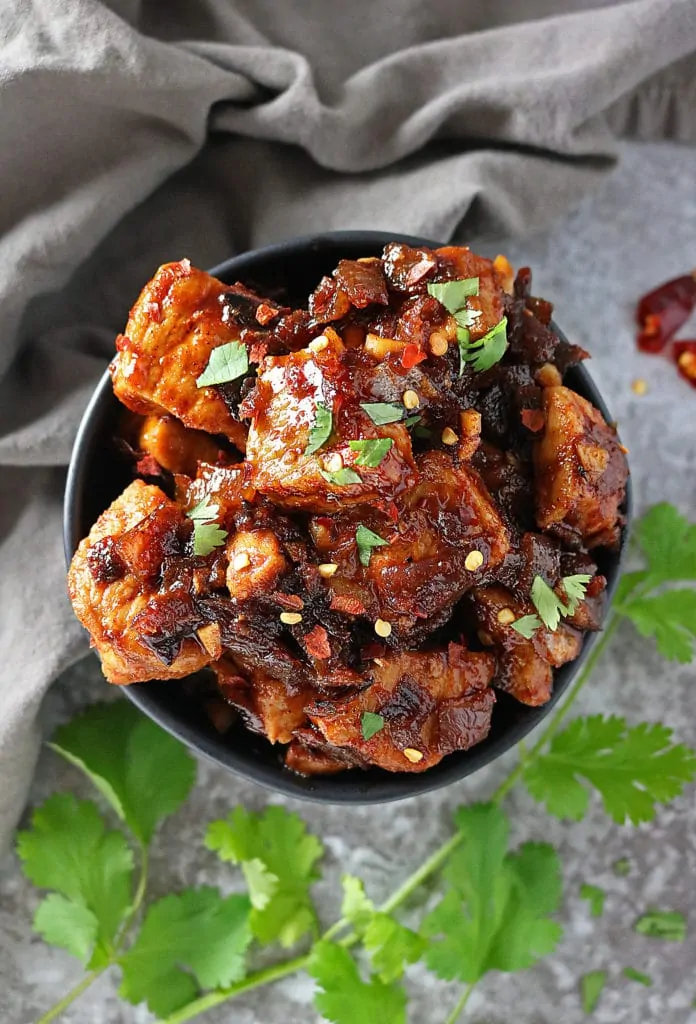 Other Smithfield All Natural Fresh Pork Recipes: