These Easy Healthy-ish Carrot Cake Waffles are loaded with raisins, walnuts, and a boatload of spices that make them smell sinful! Enjoy them with some maple syrup or with a cream cheese drizzle this Easter weekend or any other weekend.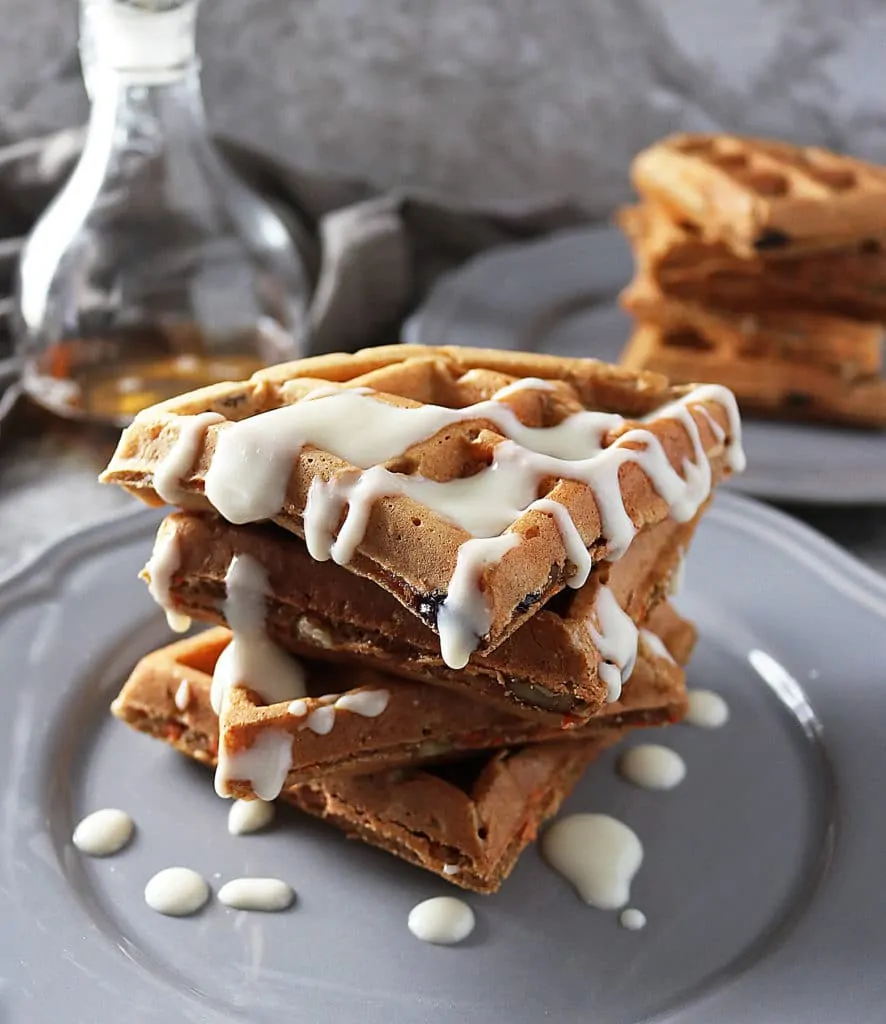 Eight months have passed since I enjoyed the best carrot cake I've ever had. And, contrary to what I think that homemade baked goods trump store bought, this carrot cake was picked off the shelves of Sainsbury's in Horsham, England! Last summer, my daughter and I had the pleasure of visiting my uncle across the pond in England. He picked us up from the train station and took us to lunch, first. Then, when we got back to his place, he had a carrot cake and tea waiting for us. I was tired that evening but didn't have it in my heart to turn down the slice he cut and offered me. I must say, it didn't look spectacular in any way. But, you know what they say about books and covers – right? As I gingerly raised the fork with just a sliver of carrot cake on it, to my lips, I had no idea that I was about to taste the best carrot cake I've ever had!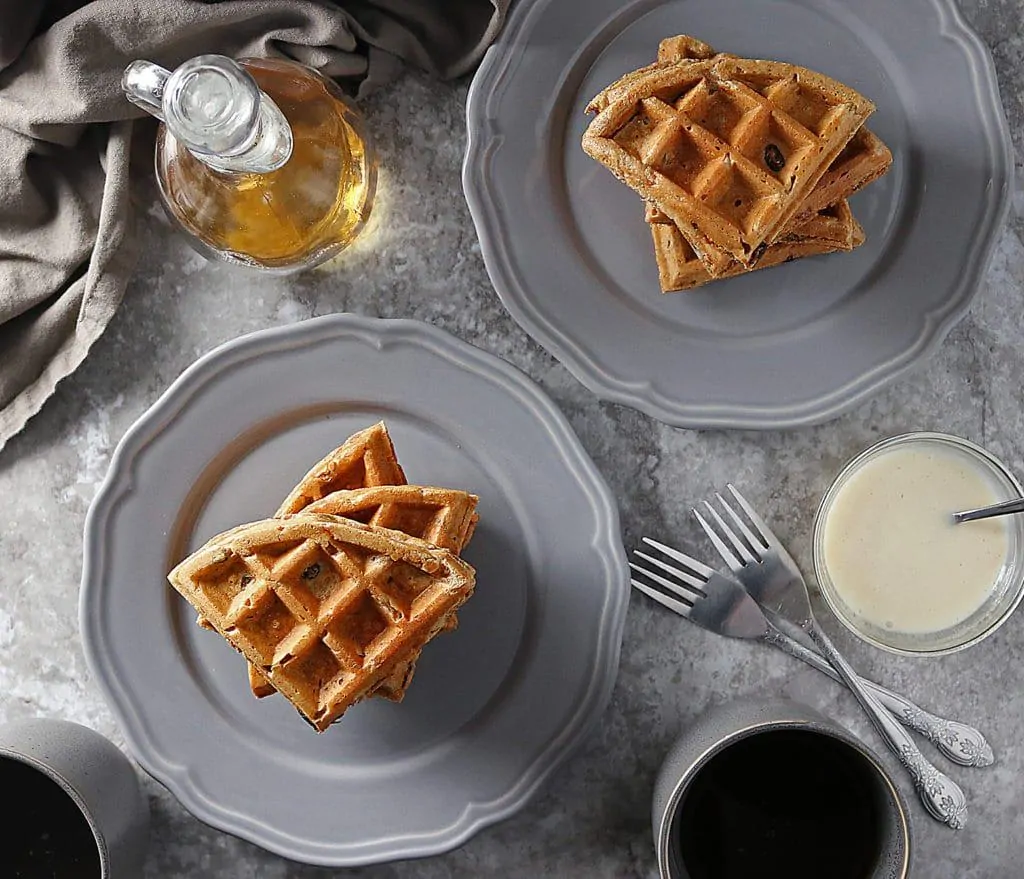 Since I came back to the States, I haven't been able to get the taste of that carrot cake from Sainsbury's off of my tatebuds. I've been experimenting to try and replicate it and recently I came up with one that was close that I was going to replicate for Easter and share here. But, this year Easter falls very close to my dad's birthday. And, while my dad loved ALL sweets, one of his favorite cakes was the Vanilla Buttercream Cake with a layer of cream cheese filling from Costco – that we have purchased every year on his birthday after his passing in 2014. So, instead of making that carrot cake, we will be enjoying that Vanilla Buttercream Cake from Costco in memory of my dad.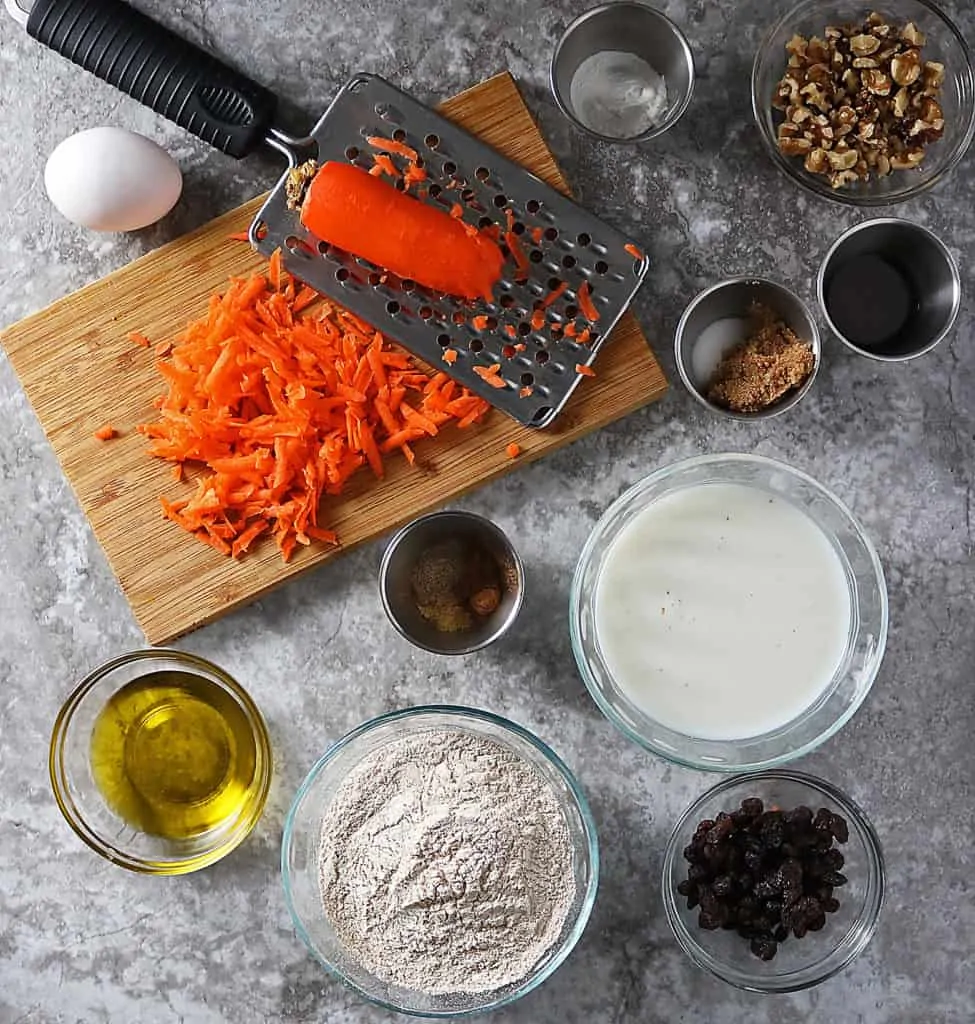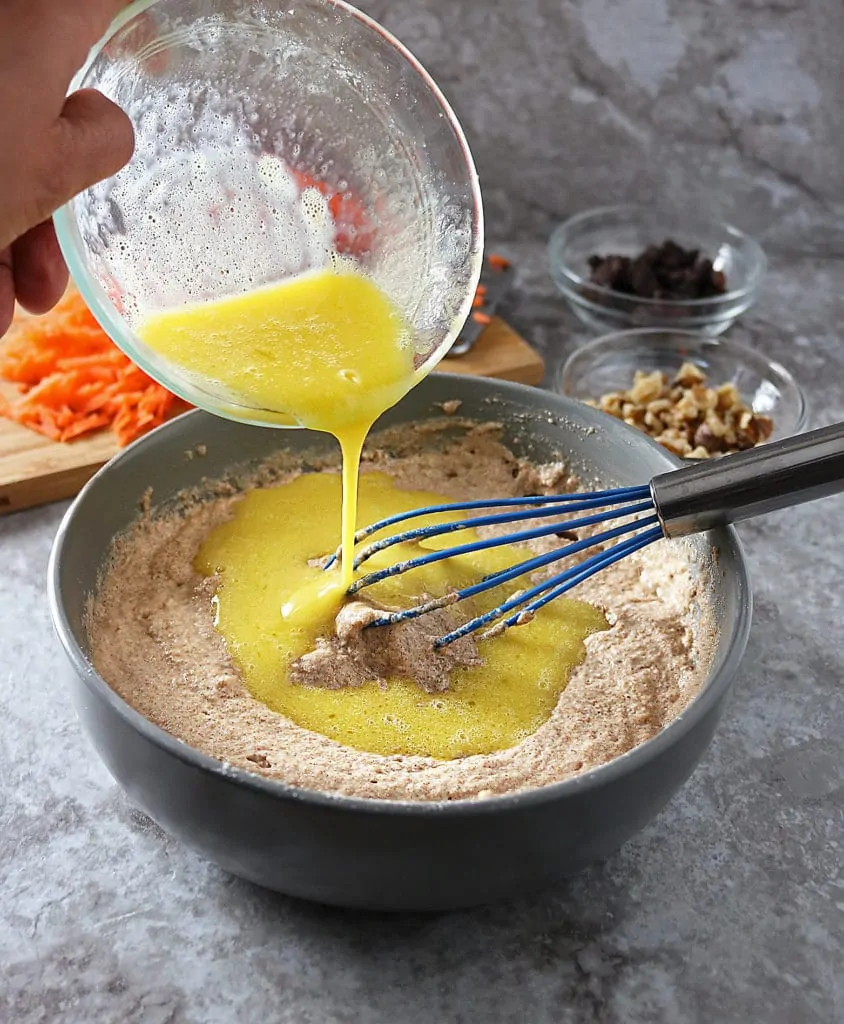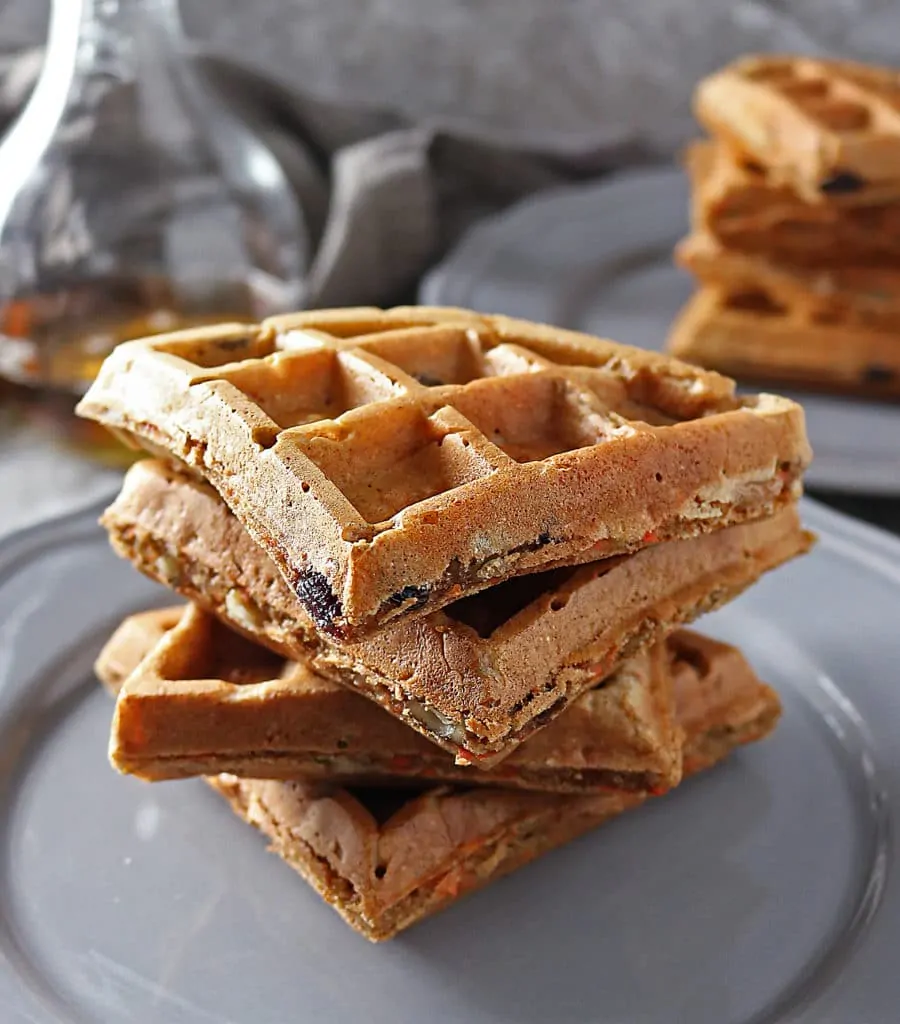 Seeing I've been nursing a hankering for carrot cake, I figured it would only be fitting if I whipped something up with it's main ingredients. First, I figured I'd make some Carrot Cake Cookies, but I have a batch of chocolate chip ones hanging out on my counter. Then, I figured I'd be uber healthy and make some refined sugar free, Carrot Cake Bars – buuuut, I was more in the mood for healthyish than healthy. And, that's when I figured I'd make some Healthy-ish Carrot Cake Waffles and drizzle them with a decadently delicious drizzle made with cream cheese! Y'all have so gotta try these waffles! And that drizzle! Swoon! If not for this Easter weekend – then another weekend when you want something delicious and easy to whip up for breakfast or brunch.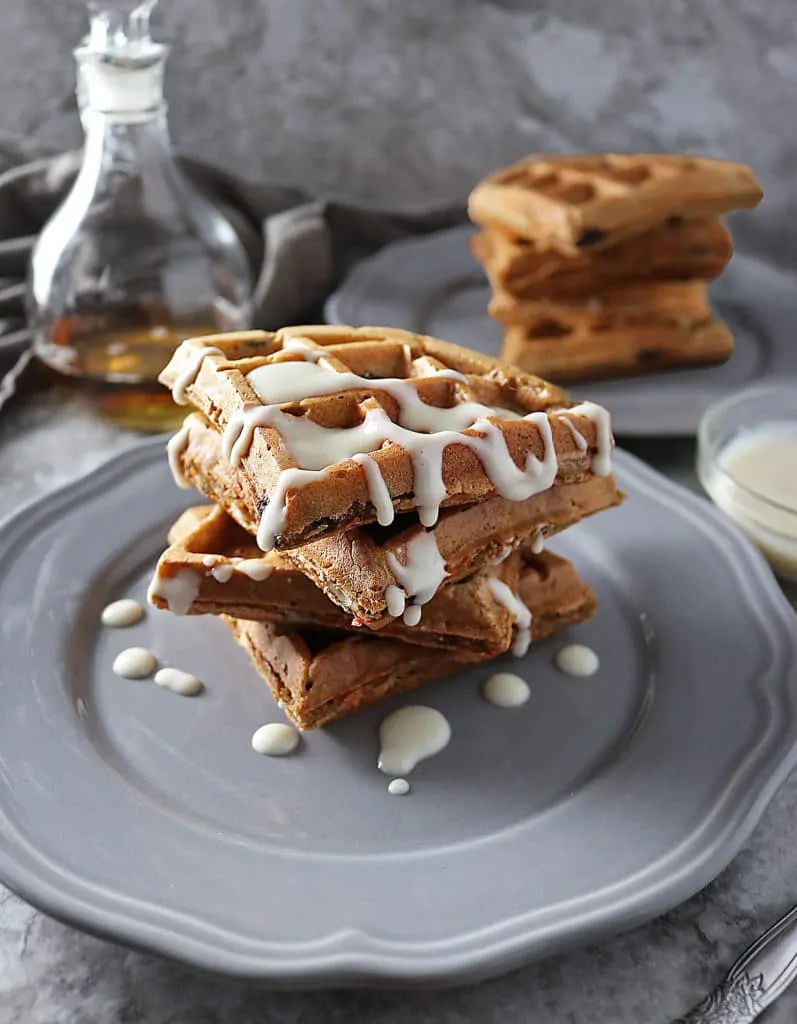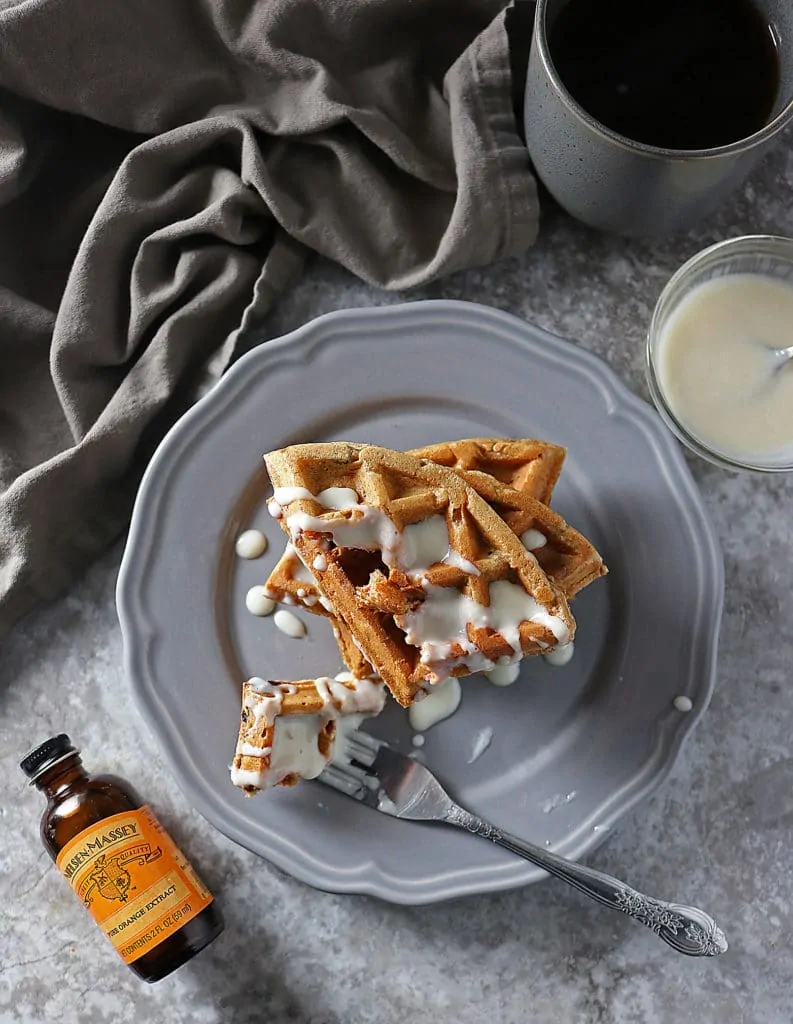 I used whole wheat flour (instead of white flour) and olive oil (instead of butter) to make these waffles. Spices like cinnamon, cardamom and ginger as well as vanilla extract and Nielsen Massey's Orange Extract made these waffles taste and smell divine! These Carrot Cake Waffles are also chock full of raisins, shredded carrots and walnuts. They are like eating a carrot salad (almost) for breakfast – which makes a slice or three of that Vanilla Buttercream Cake totally ok to enjoy later – right?
Here's hoping your weekend is filled with something delicious and Happy Easter, y'all!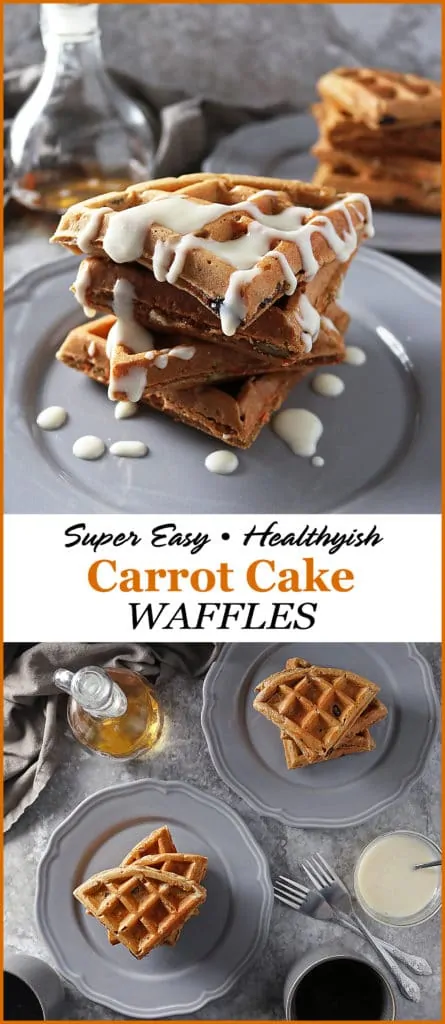 *This is not a sponsored post for Nielsen Massey – I just enjoy using their Pure Orange Extract (that I received at the Mediavine Conference #mvcon18) immensely!