Hints of cardamom and vanilla punctuate this lusciously creamy and easy purple sweet potato chia pudding. Enjoy this cool, no-bake treat for breakfast, or a snack, or even dessert.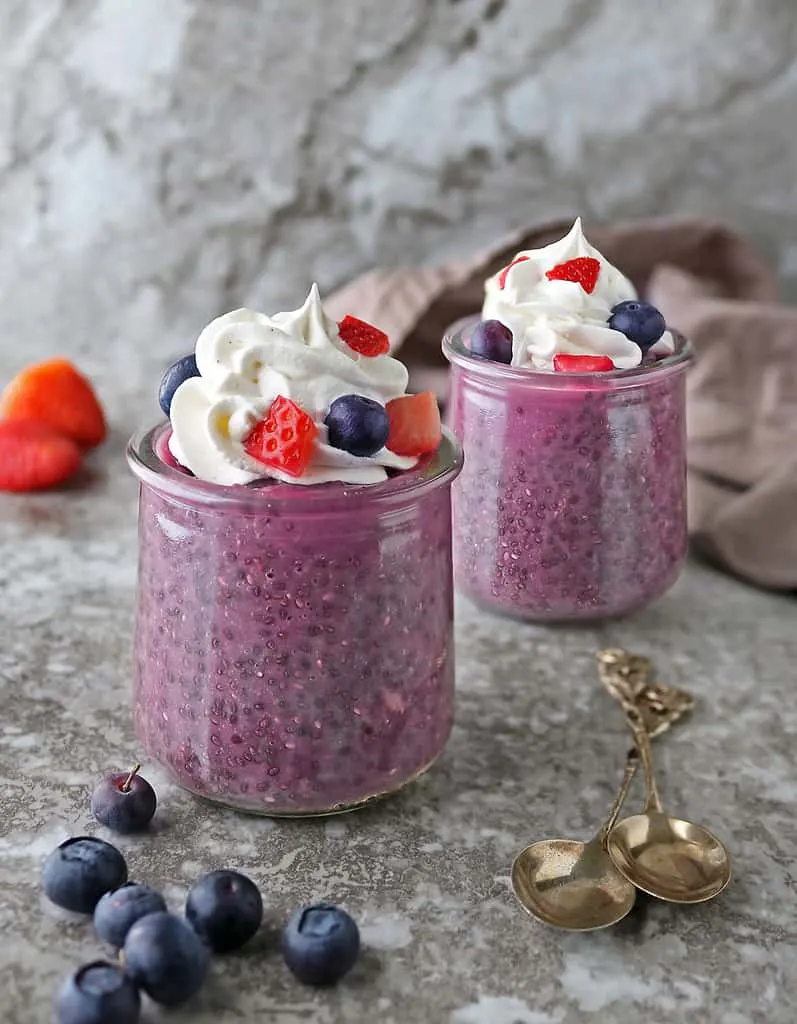 When it comes to comfort food, potatoes are my first option.
And, well, when it comes to a healthy treat that can be enjoyed at breakfast, for a snack, as well as masquerade as a dessert, chia pudding is my go-to option.
So, I decided to marry my two loves in this purple sweet potato chia pudding.
I love this purple sweet potato chia pudding as it is a delightfully delicious powerhouse of nutrition. It is completely dairy-free. And, you only need 7 ingredients to make it.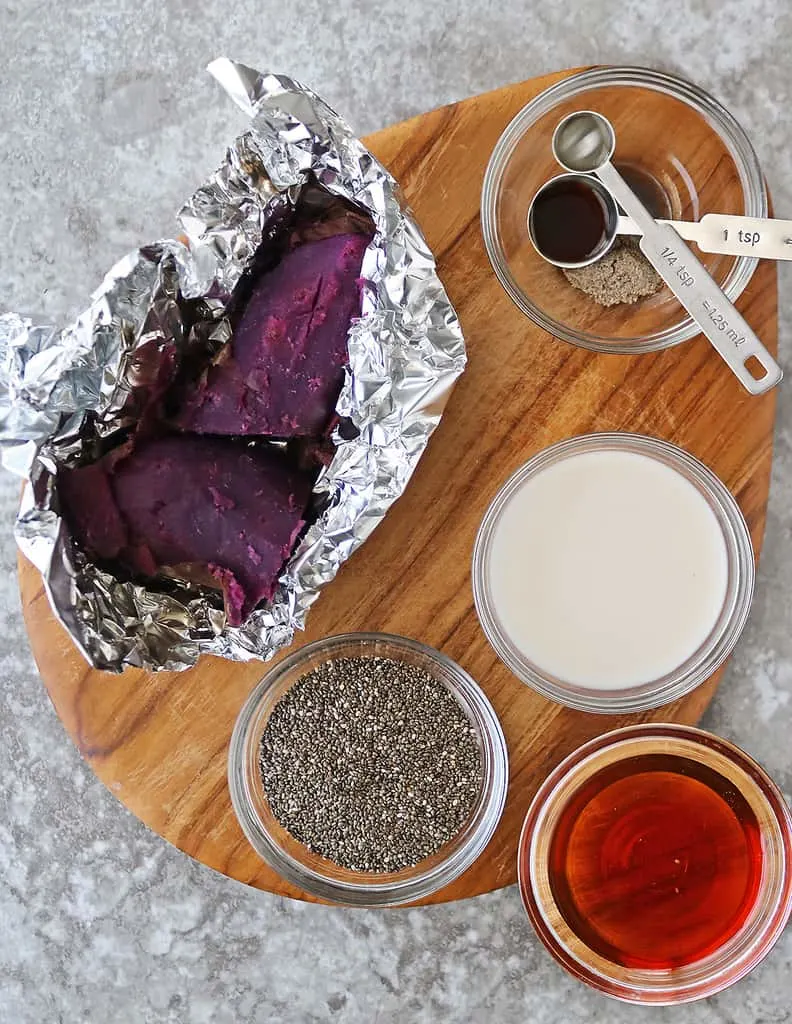 What are the ingredients need to make this chia pudding?
You will need the following 7 ingredients to make this, and they are:
Purple sweet potato
I used a baked purple sweet potato and not ube, also known as purple yam, in this chia pudding. However, if you want to use ube instead of purple sweet potato, go right ahead. While both look very similar and have a ton of nutritional benefits, there are a few differences between the two.

Purple sweet potatoes grow underground as they are tubers and ube grow on vines. Purple sweet potatoes are said to be ever so slightly less sweet than ube and can have a drier texture as well. Purple sweet potato also have a lower glycemic index, making them more diabetic friendly than starchy ube.
Dairy-free milk
Almond milk is what I always have on hand so that is what I used in this recipe. But oatmilk or cashew milk would work as well.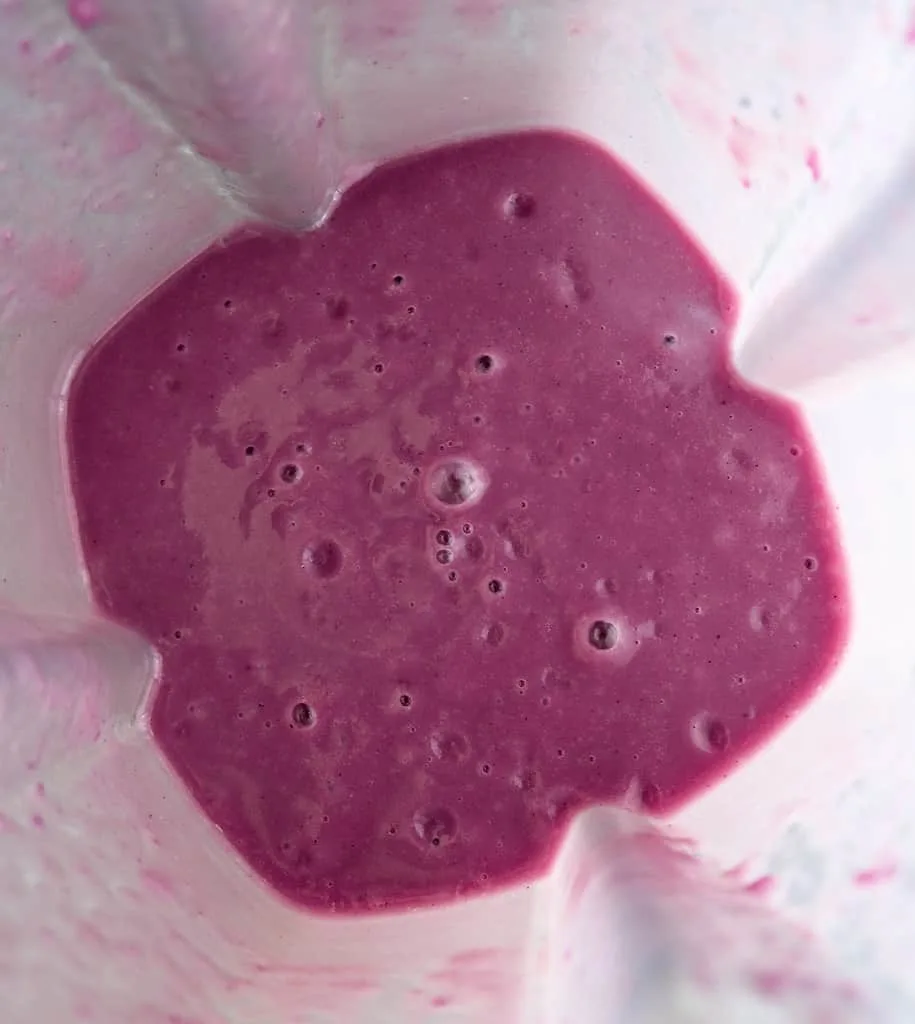 Chia seeds
I used black chia seeds in this recipe. Chia seeds are little powerhouses of nutritional benefits. They are said to help us with everything from cardiovascular health, inflammation reduction, to gut health. If you would like to read more about chia seeds, check out this article.
Cardamom
Powdered cardamom adds such a delightful depth of flavor to this chia pudding. But flavor isn't the only benefit of using cardamom in this recipe. Cardamom also comes with a plethora of health benefits. It is said to have anti microbial and anti inflammatory properties as well as a slew of other benefits.
Maple syrup
I used maple syrup as I was trying to keep this recipe refined sugar free. Instead of maple syrup, you could also use brown sugar instead.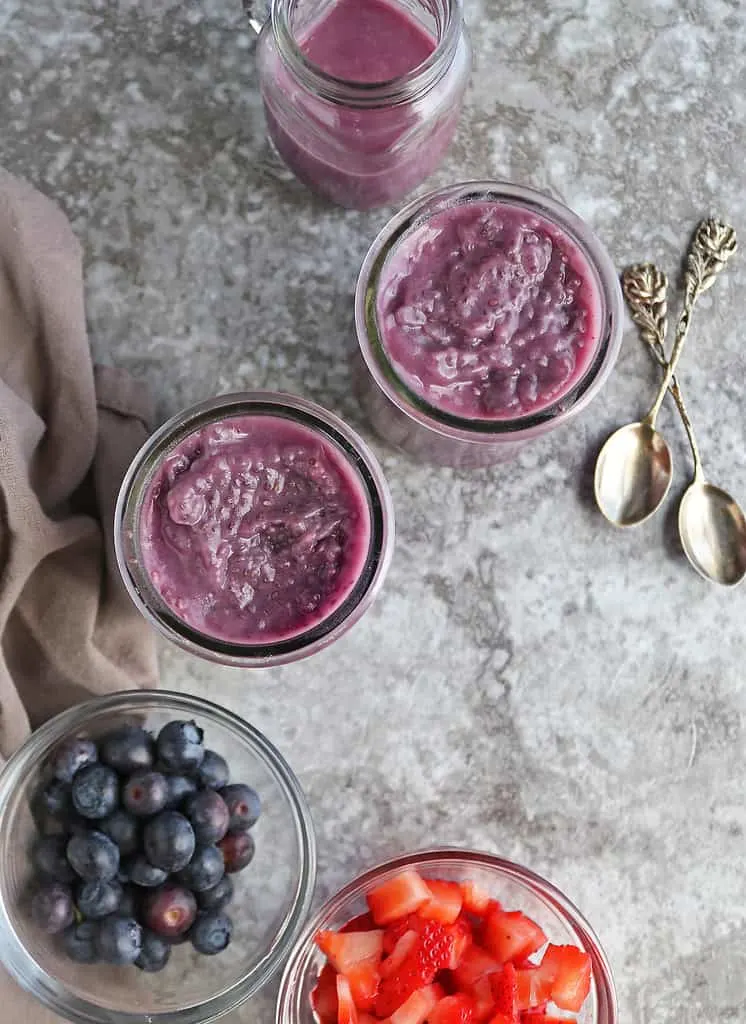 Vanilla extract
Pure vanilla extract seems to pull all the 7 ingredients together beautifully and add so much aroma to this chia pudding.
Almond extract
Just like vanilla extract, aromatic almond extract amps up the flavor and aroma of this creamy comforting healthy pudding.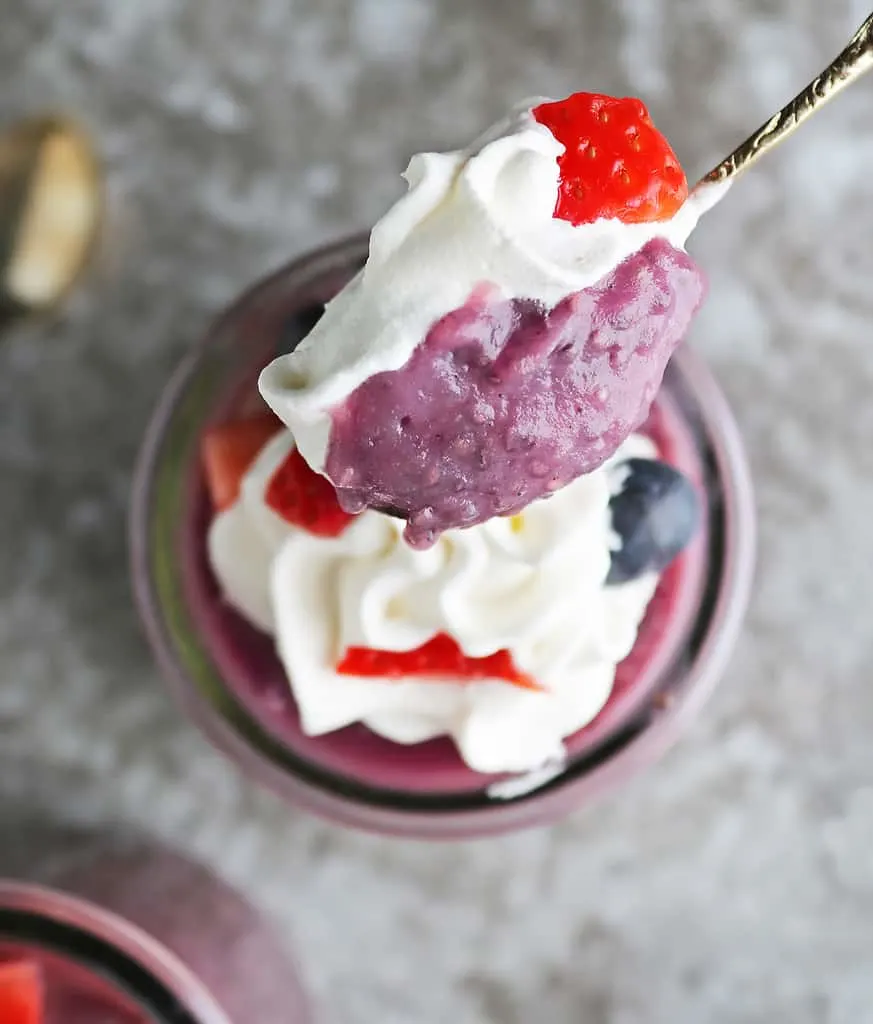 Once you have all these ingredients together, it is just a matter of blending all the ingredients, minus the chia seeds. Then adding the chia seeds to the blended mixture and mixing the two together using a spoon. Chill these for at least 4 hours or overnight so the chia seeds are able to absorb some of the liquid and turn into gelatinous gobs of deliciousness.
Top these chia puddings with coconut cream, your favorite fruits, maybe even some nuts or granola, and enjoy them for a quick easy breakfast, on the go snack, or a healthy dessert.