If you feel challenged when it comes to samosa folding like I do, then why not try making these Spiced Potato Puff Pastry Baskets or deconstructed samosas?
This shop/post has been compensated by Collective Bias, INC. and The Coca-Cola Company, all opinions are mine alone. #ServeWithACoke #CollectiveBias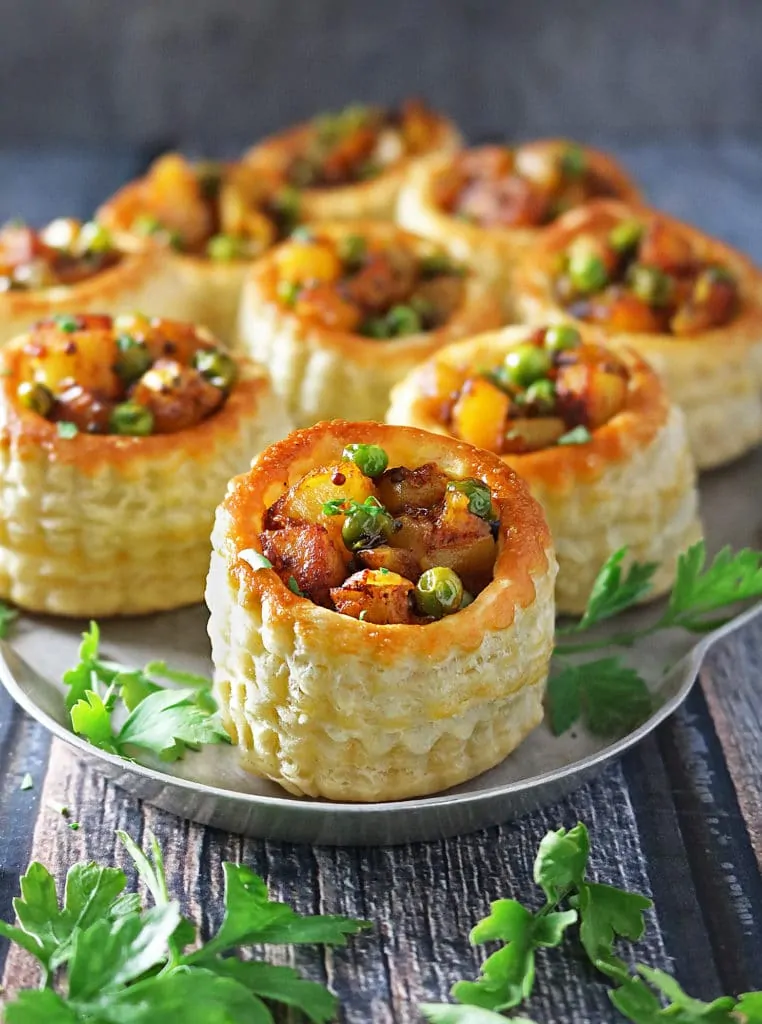 When my daughter and I visit any South Asian Store, we head straight for the frozen food section to peruse the shelves for those packages of pre-made, oversized samosas.
They are some of our favorite snacks for movie nights and for our appetizer night on New Year's Eve, especially when paired with a nice, cold, glass bottle of Coca-Cola™ or Diet Coke®.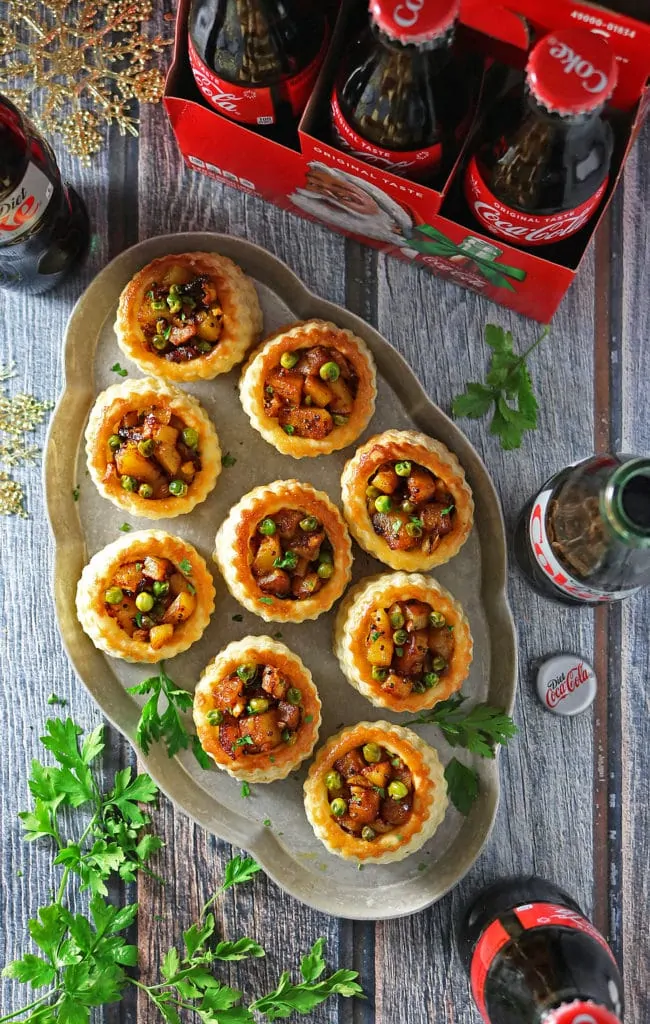 My daughter loves those store bought samosas as they come enveloped in a nice crispy crust, while, I buy them as I have yet to perfect the art of samosa folding!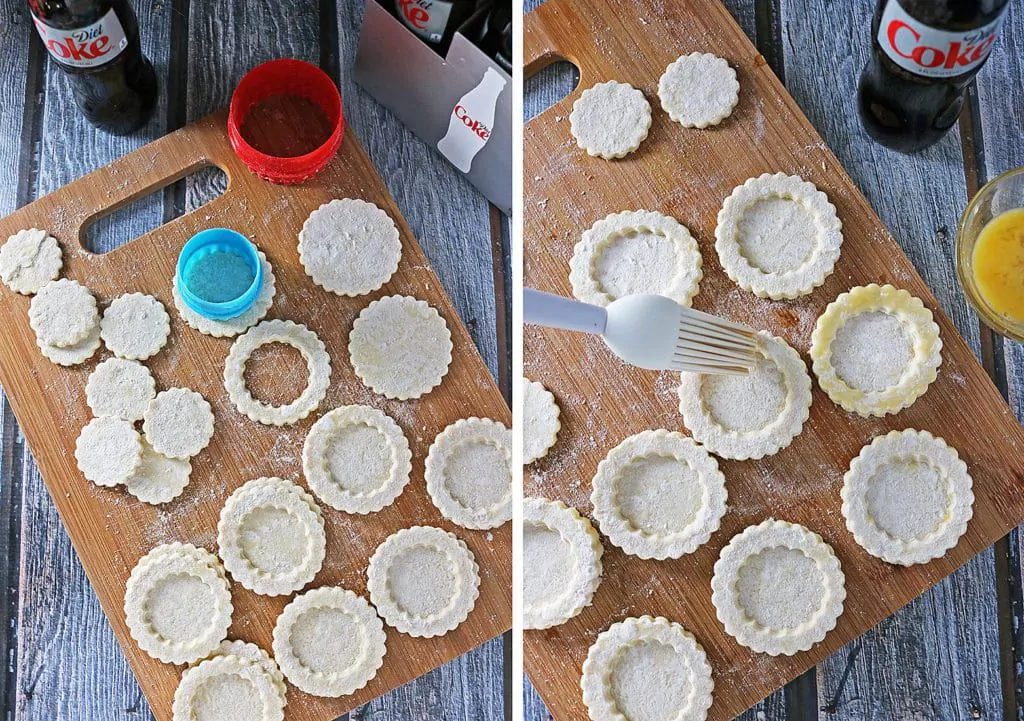 Now, I can make a decent samosa filling – but, what I end up with after trying to wrangle that filling into any sort of dough just leaves me gobsmacked! Just take a look at these – bet you're gobsmacked as well now eh?! So…to the store I used to go…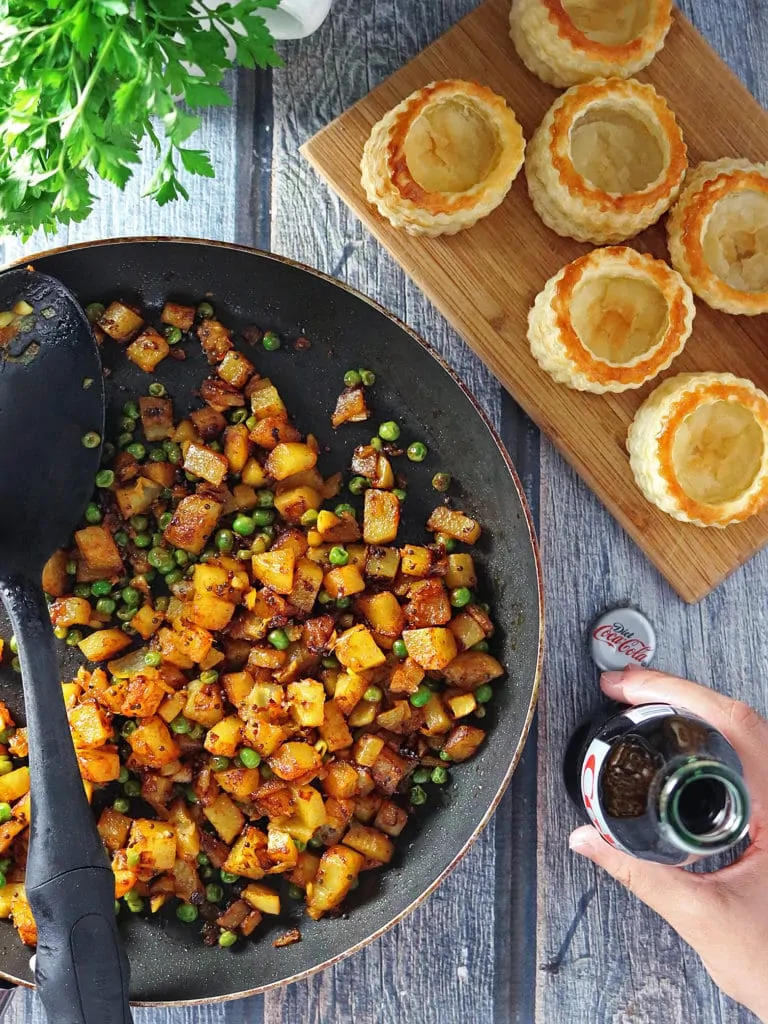 At least that was prior to us moving. In this little college town that I currently live in, I have yet to visit a store that sells frozen samosas, so, I've started improvising. Instead of samosas enveloped in a crusty covering, I've started making "deconstructed samosas" in puff pastry baskets.
Now you can buy pre-made puff pastry baskets at just about any store. Or, you can make your own using puff pastry sheets. A friend told me that I should try drinking while I cooked, so I opened up a bottle of Diet Coke® to enjoy as I made these puff pastry baskets.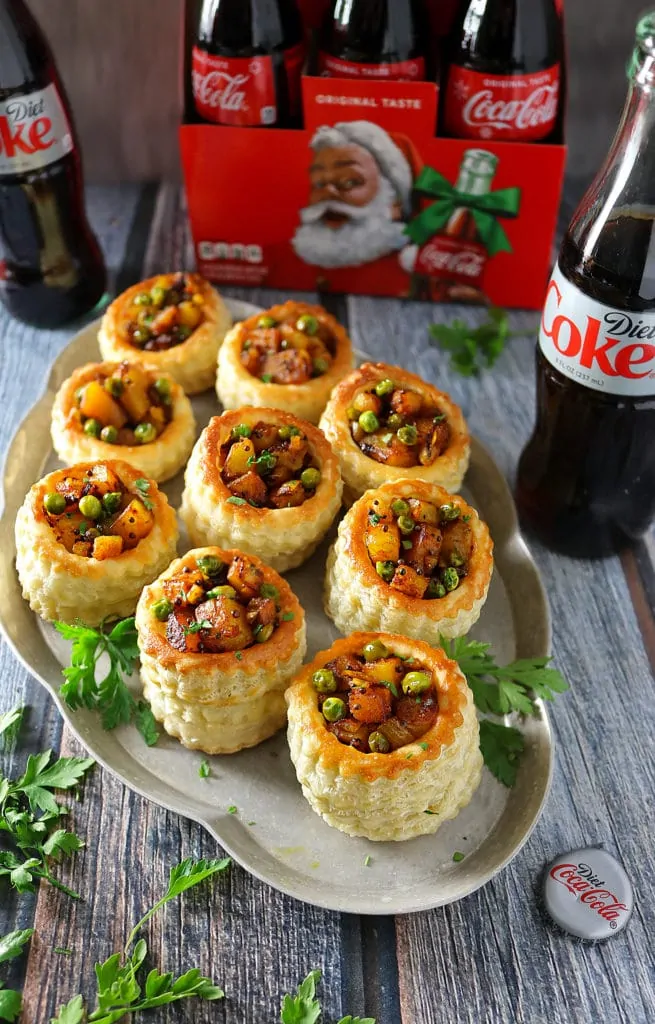 The flaky puff pastry along with the spiced potato and pea filling is delicious when washed down with a Coca-Cola™.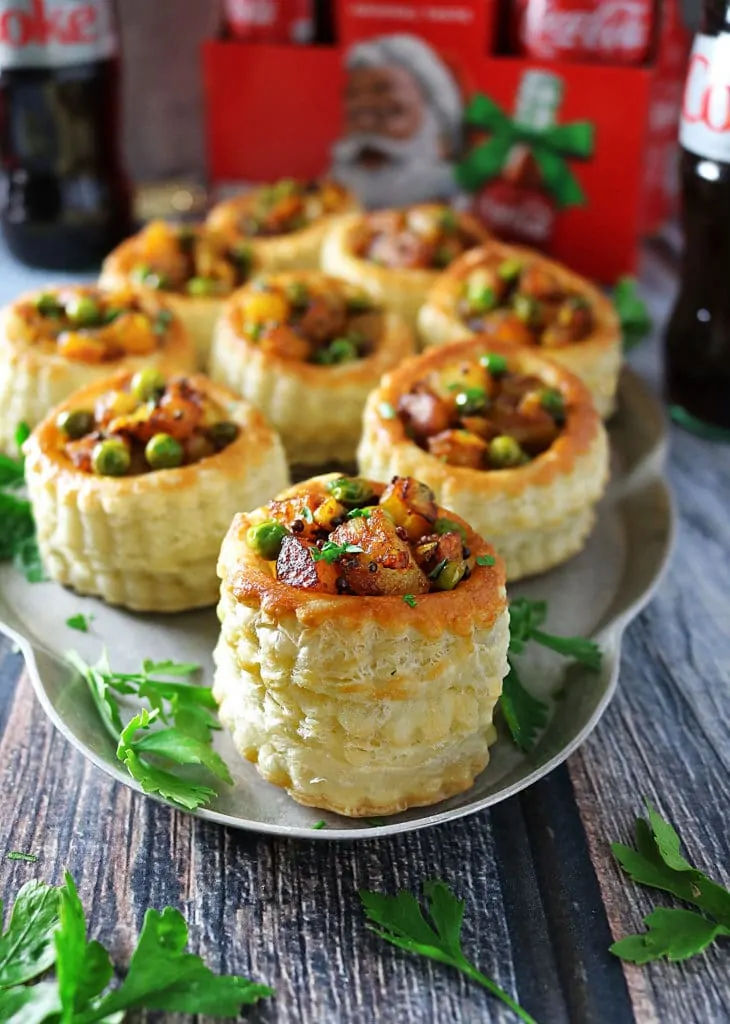 Speaking of which, Coca-Cola™ and Diet Coke® always make an appearance on our holiday table. My daughter and mom especially love the perfectly sized, glass bottles.
By the way, when I was growing up in Sri Lanka, the only bottles of Coca-Cola™ I had came in glass bottles.
But, it's not just during the holidays that we enjoy them. After a crazy week – we hang out and catch up on our favorite tv shows or watch a movie with some delicious snacks like these Spiced Potato Puff Pastry Baskets (AKA deconstructed samosas) and our favorite bottles of Coca-Cola™!
Want more puffs like these?
Then you have got to check out these Tuna potato puffs and these goat cheese beet puffs!