This Roasted Za'atar Eggplant is a delicious side dish made with just four ingredients. It is easy, healthy, and ready in less than 30 minutes.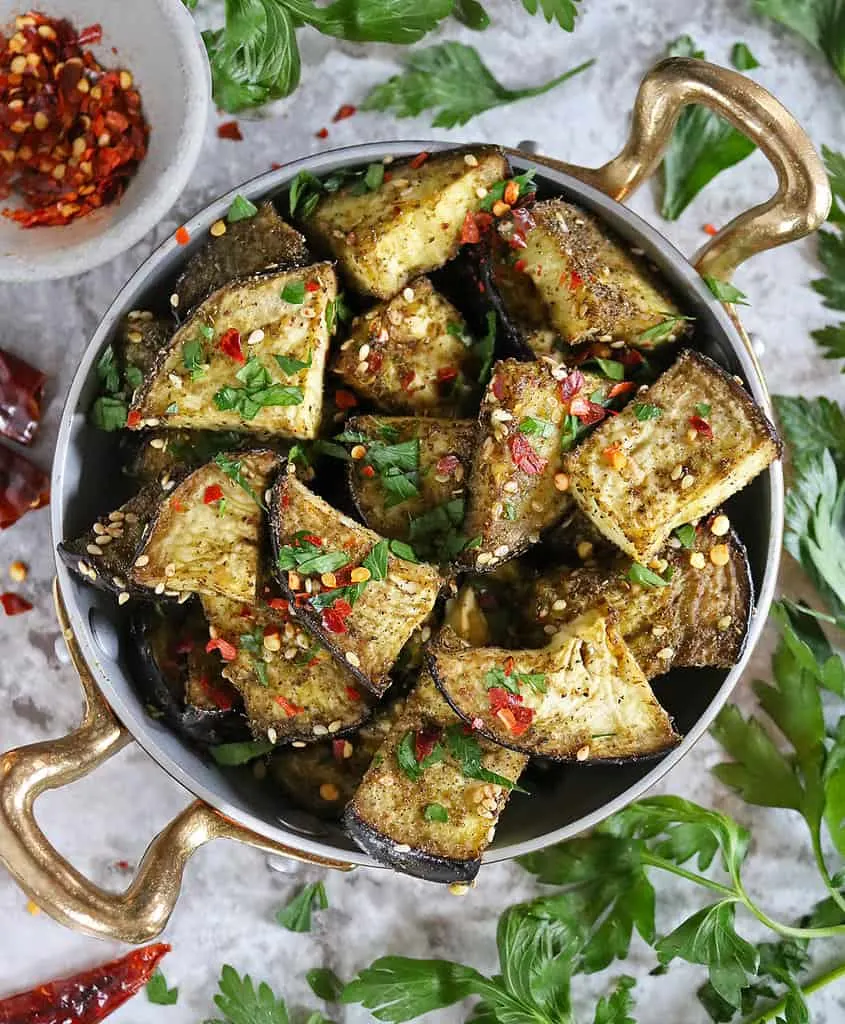 The eggplant I used to make the Roasted Za'atar Eggplant you see here was the last one to be harvested from my small backyard garden.
The reason I bring this up is that the plant that yielded it was going to be thrown away. Since you want to know more… well…
Earlier this summer, I had a conversation with a sweet, elderly gentleman who worked in the garden section of a home improvement store I frequent. Ever since, for reasons unknown to me, he would always hand me any plants that the store was going to throw away.
Well, a green thumb is not what I have. I tried to tell him that, instead of dying a quick death in the trash compactor the store used, the plants he gave me would die a slow, laborious one struggling to survive in my backyard. But he never listened.
Well, one of the plants he handed me was a small eggplant seedling. It was pretty sad looking, and I was convinced it wouldn't make it a week. But, I was wrong.
That little eggplant thrived under my neglect. And, it yielded several large eggplants through the summer. The last one of which I used in this dish.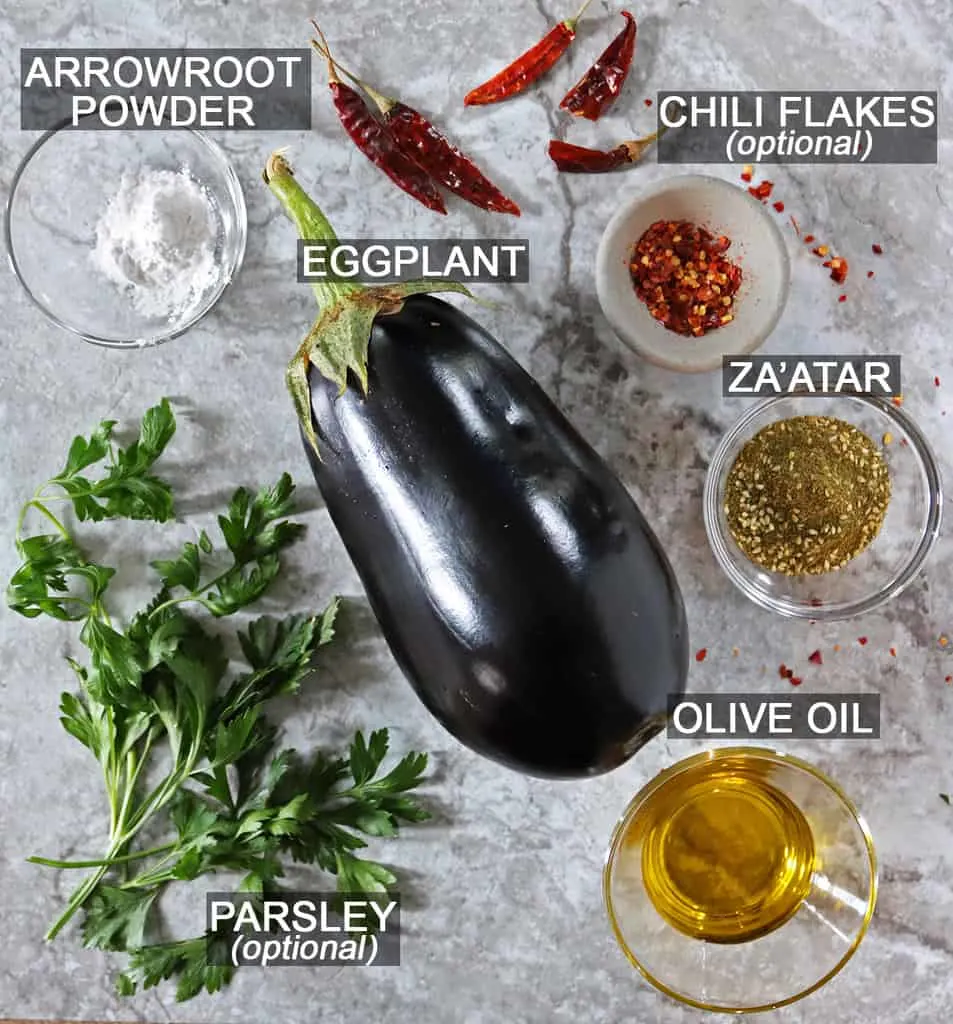 What are the ingredients needed to make this Roasted Za'atar Eggplant?
You will need the following 4 main ingredients and 2 optional garnishes, and they are:
Olive oil
Za'atar
Eggplant
Arrowroot powder
OPTIONAL – parsley
OPTIONAL – chili flakes
Sometimes, eggplant is seasoned with salt, and then any excess liquid is wiped off. But, I am using arrowroot powder to absorb the extra liquid (like I did with this tofu) and help the eggplant bake up slightly crispy.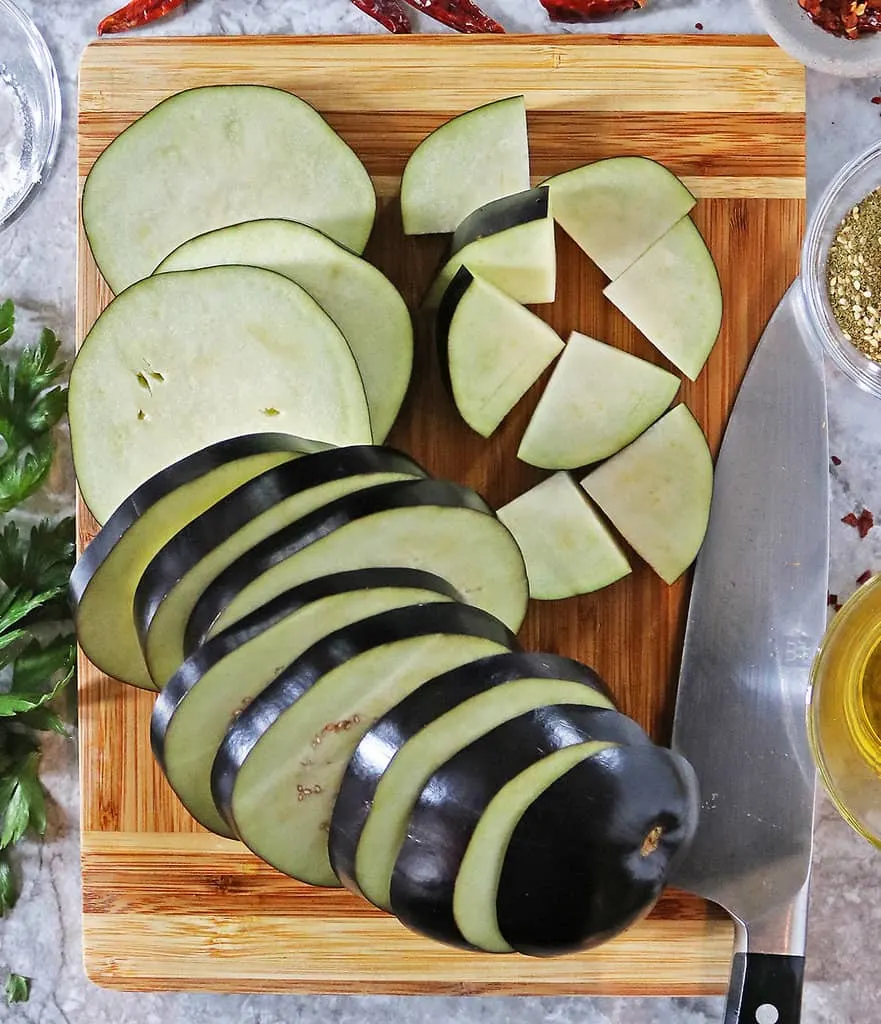 Reasons why I love this Roasted Za'atar Eggplant:
This Roasted Za'atar Eggplant is a healthy, delicious, versatile side dish.
It pairs so graciously with everything from quinoa to rice and curry.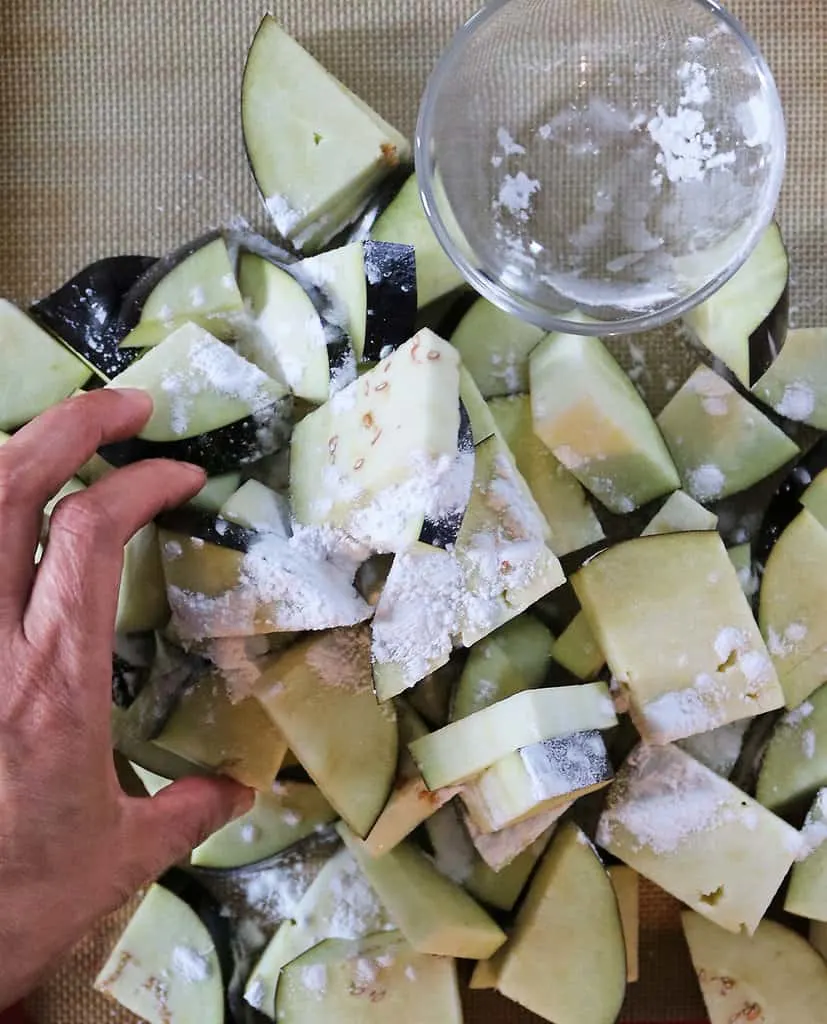 And, it can be served as a side dish as well as a snack. There has been many a time when I have enjoyed snacking on a bowl of this Roasted Za'atar Eggplant with a side of pineapple chutney or drizzled with this Pumpkin Chili Sauce.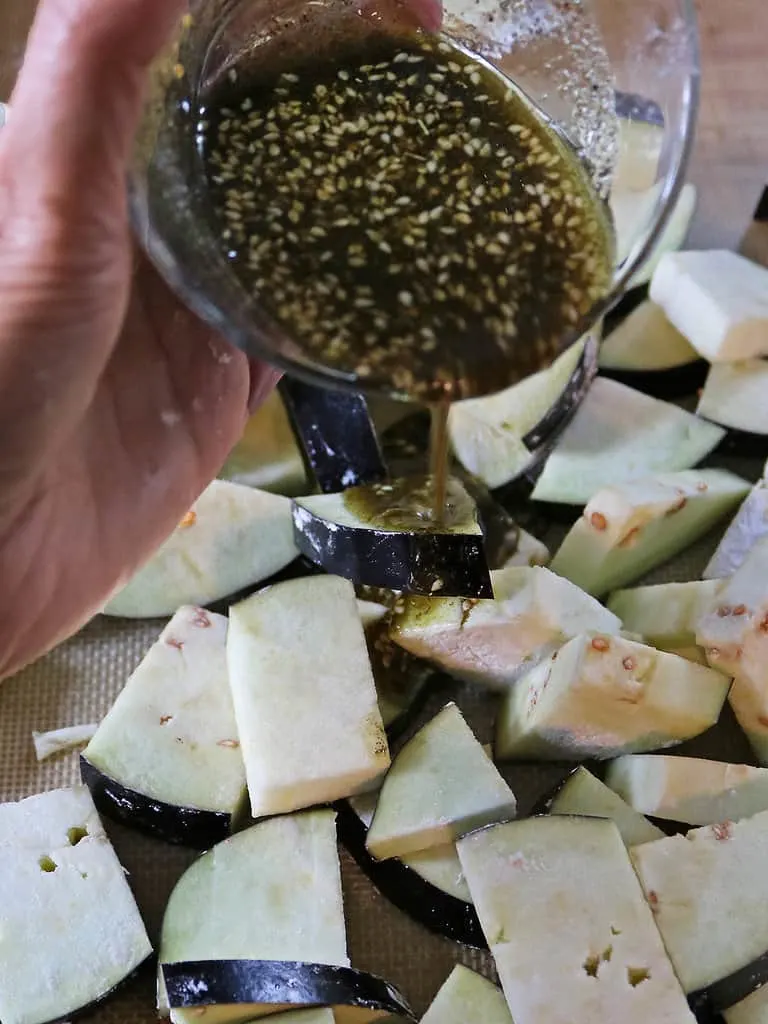 This dish is vegetarian and ready in less than 30 minutes, including prep time!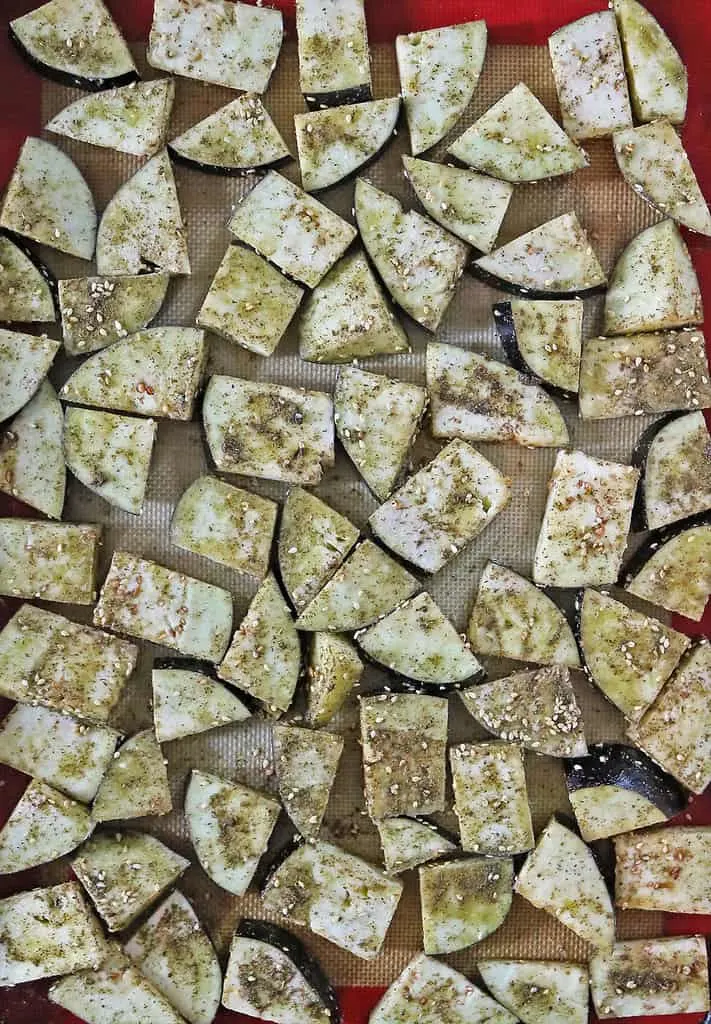 How long can you store leftovers of this dish?
You can store leftovers of this Roasted Za'atar Eggplant for up to 5-7 days, as long as it is in an airtight container in the fridge.
How do you heat up the leftovers of this dish?
It's best to heat up leftovers of this dish in the oven or air fryer. If using the oven, set it to 375 degrees and reheat for 10 minutes. If using the air fryer, set it to 400 degrees and air fry this Roasted Za'atar Eggplant for about 6-8 minutes.