This post is sponsored by the National Peanut Board. I received compensation, but all opinions and content are my own.
Stuffed with a flavor-packed Peanut Chicken sauté, these Savory Peanut Chicken Stuffed Buns are simply delicious and so hard to share!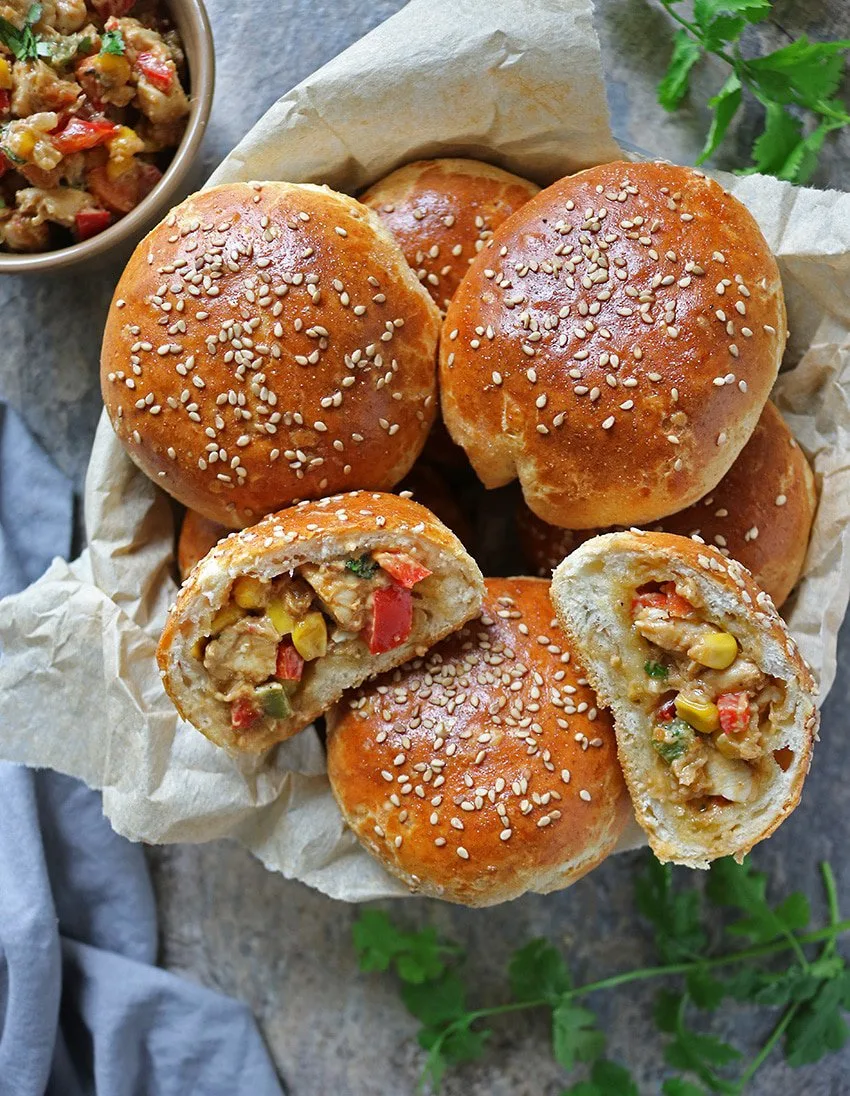 It is said that people living on the East Coast prefer creamy peanut butter, while those on the West Coast prefer the crunchy version. Well, my house is where East and West can both meet and indulge their PB cravings.

I say that because currently in my pantry, I have 3 ½ jars of peanut butter: 2 creamy and 1 ½ crunchy. Yes, I usually have an extra jar of each on hand so I don't run out as peanut butter seems to make its way into most of our meals.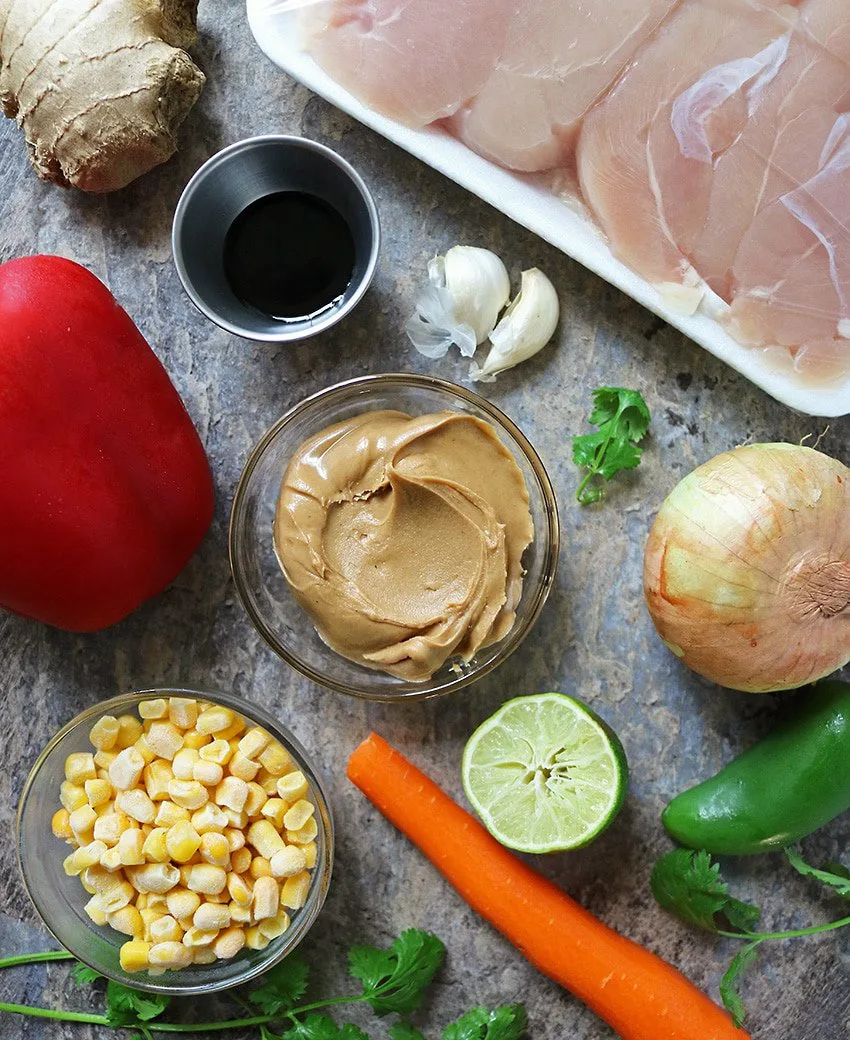 Lately, I have been starting my days with peanut butter and raspberry jam toast ~ speaking of which, have your seen how this astronaut enjoys a PB&J sandwich while in outer space? But, I digress, coming back to my peanut butter love…
Some weekends, I opt to have a light lunch of a broccoli peanut butter sauté. And, this past Christmas, I made and shared several versions of these Peppermint Peanut Cookies. When my daughter and I are trying to reign in our sweet tooth at dessert time, our go-to, non-dessert dessert is the interweb-popular, grain-free, 4 ingredient Chocolate Peanut Butter Cookie or a couple of dates stuffed with peanut butter.

If I need to add a bit of creaminess to a chicken and veggie sauté, I throw in a few spoonfuls of peanut butter ~ like I did with the stuffing for these Savory Peanut Chicken Stuffed Buns.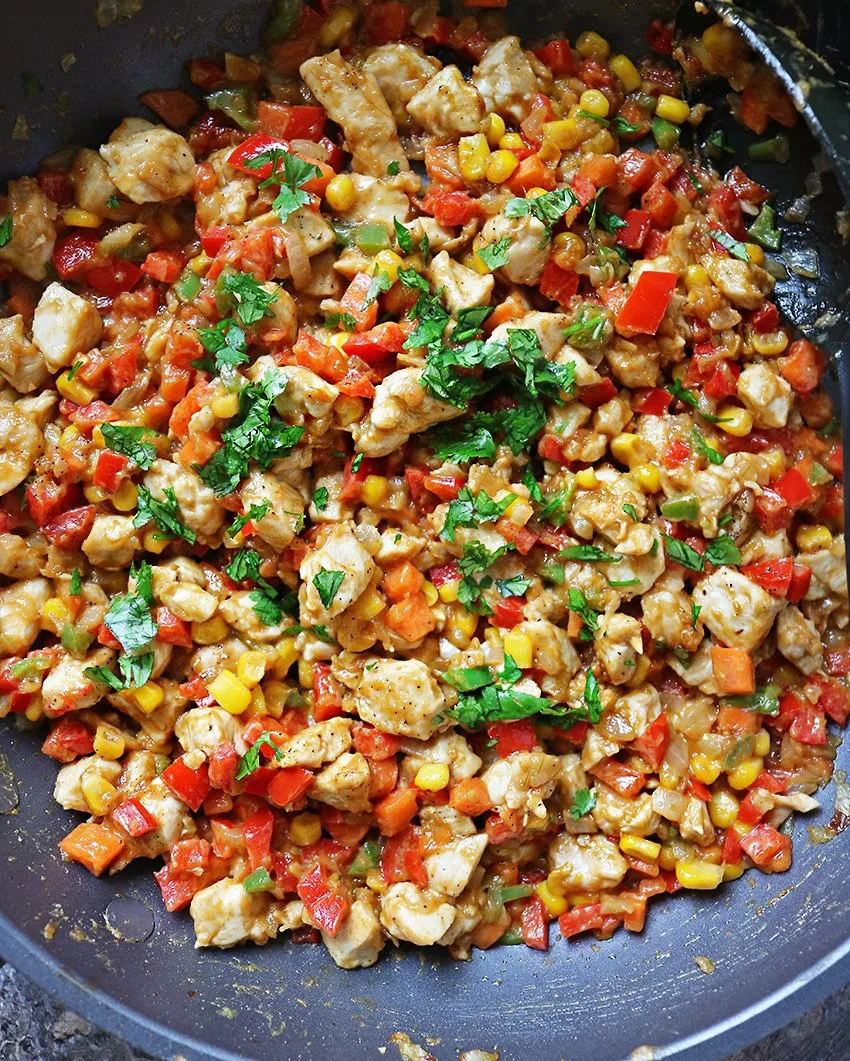 I'm not going to lie; these easy Savory Peanut Chicken Stuffed Buns are hard to share. I had a hard time sharing these with my mom and sister over the weekend. I think I need to whip up another batch of these soon.

Just like you can find your favorite peanut butter in just about any grocery store, you can pick up the ingredients for this easy and tasty dish from just about any grocery.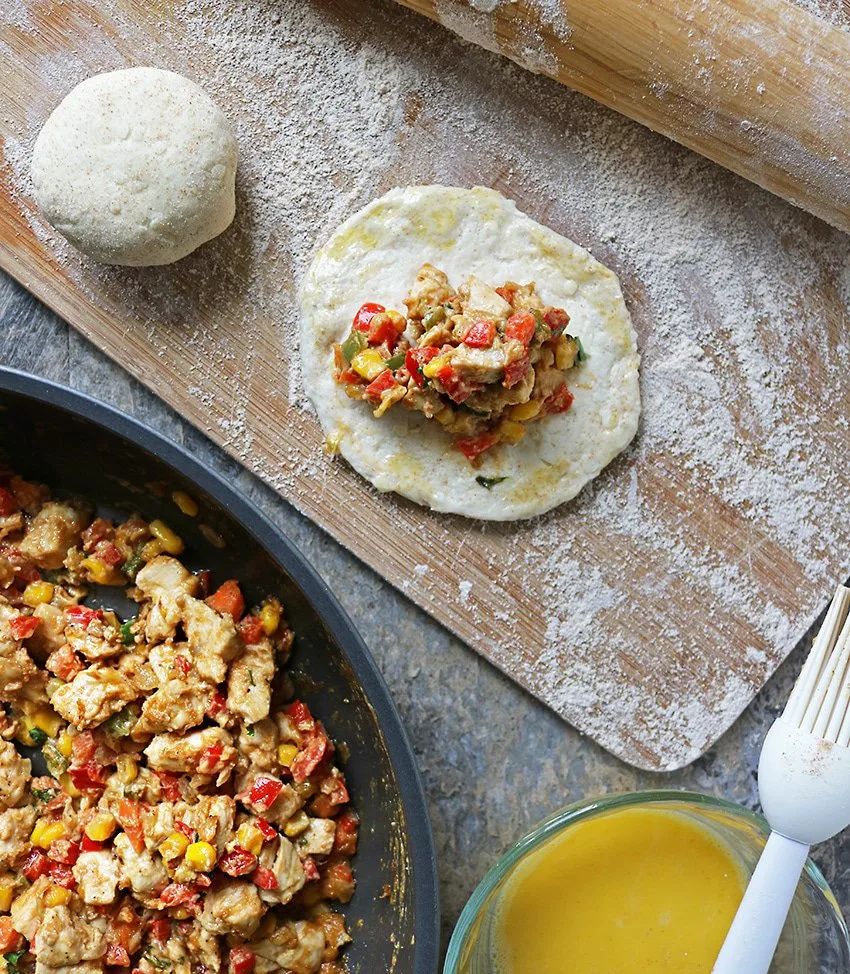 Packed full of flavor from the garlic, ginger, onion, soy sauce, lime and peanut butter, these Savory Peanut Chicken Stuffed Buns are perfect for a picnic or hike as they are so portable.
While I have made the whole wheat bun for some of the stuffed buns I have featured on here, I opted to use biscuit dough for these Savory Peanut Chicken Stuffed Buns.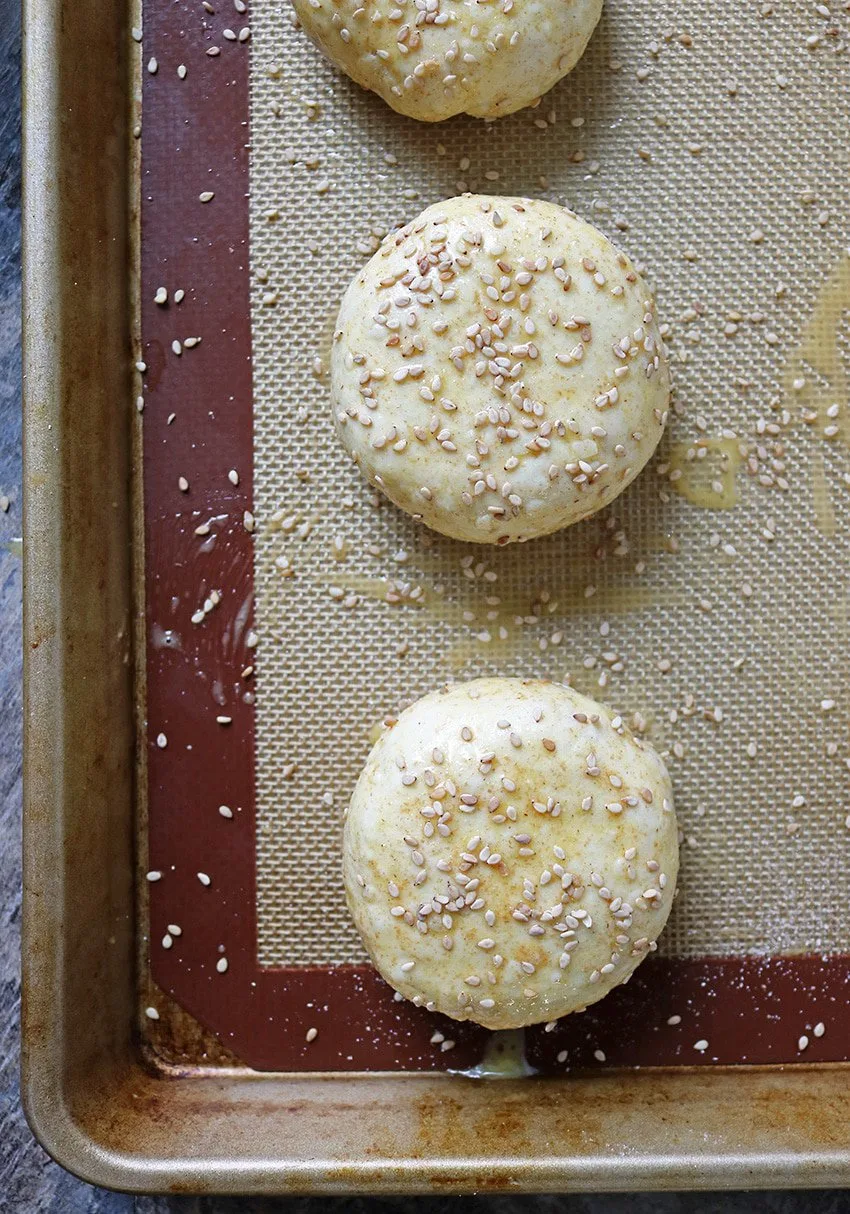 If you are on a low carb or gluten-free diet, you can enjoy the Savory Peanut Chicken filling used in these buns by itself. We had leftovers of the filling and enjoyed it with riced broccoli one night and sautéed cabbage the other night.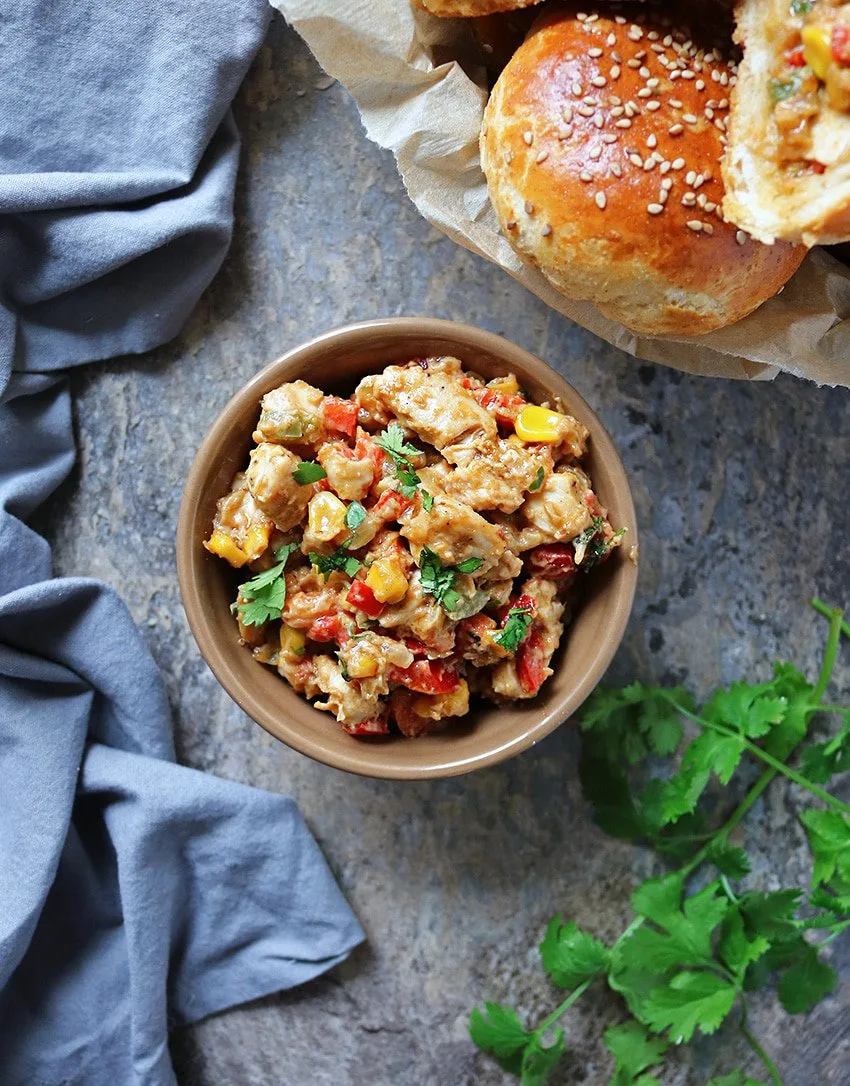 From breakfast to dessert and everything in between, peanut butter is a versatile and affordable ingredient that can be added to meals and snacks for a delicious and nutritious boost. No matter how you choose to enjoy peanut butter, you'll get eight powerful grams of protein, two grams of filling fiber and 12 grams of unsaturated fat in each two-tablespoon serving.

Now that you have heard about my PB love, please do tell me – #HowDoYouPB ? Head here for more peanut butter recipes for any occasion