Delicious, moist, & gluten free, these Air Fryer Chocolate Orange Cupcakes are a treat for when those chocolate cravings hit, and you don't want to fire up your oven! Talk about quick and easy.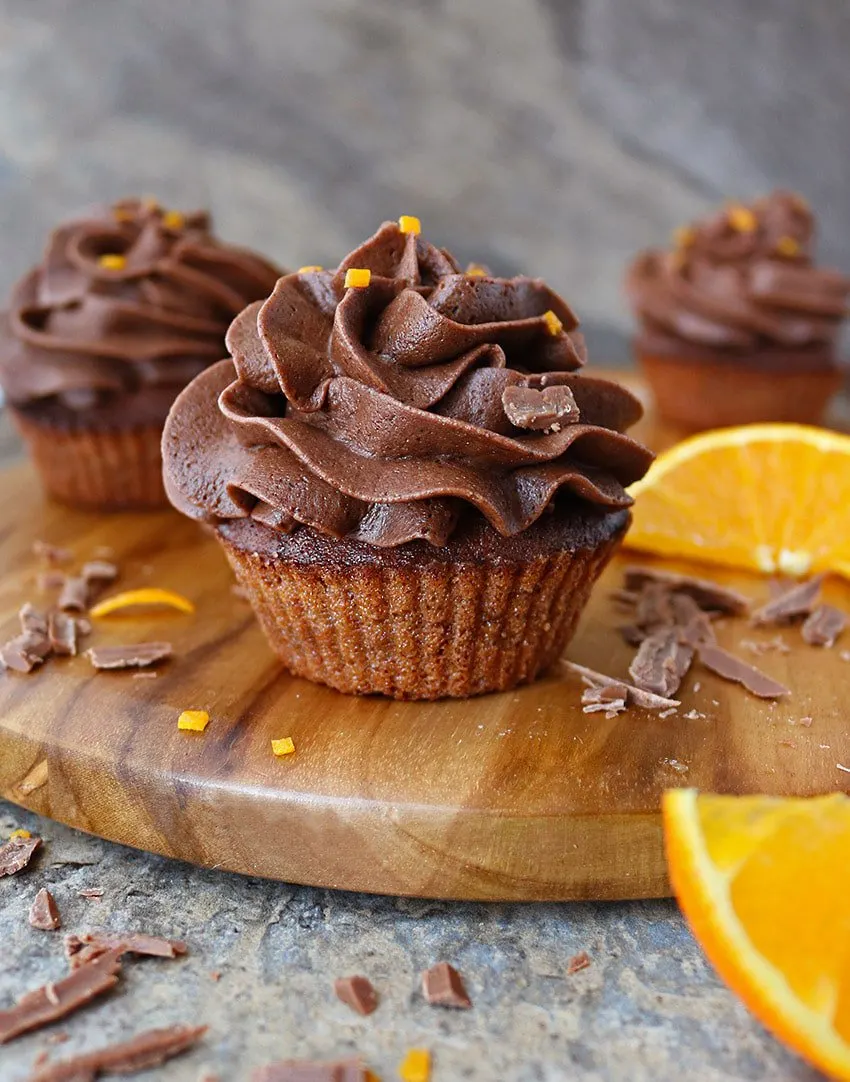 One of my favorite kitchen gadgets is my air fryer. It has given me this decadent, mini, Cheesecake, these tasty chicken tenders, these crispy okra and this droolicious salmon!

Right now, I am still in the honeymoon stage of my love affair with it! Which means that no matter how many chocolate cake recipes it ruins, I will keep on air frying! I'm not gonna lie, there have been many, too many air fryer chocolate cakes that were only fit for the inside of my garbage can.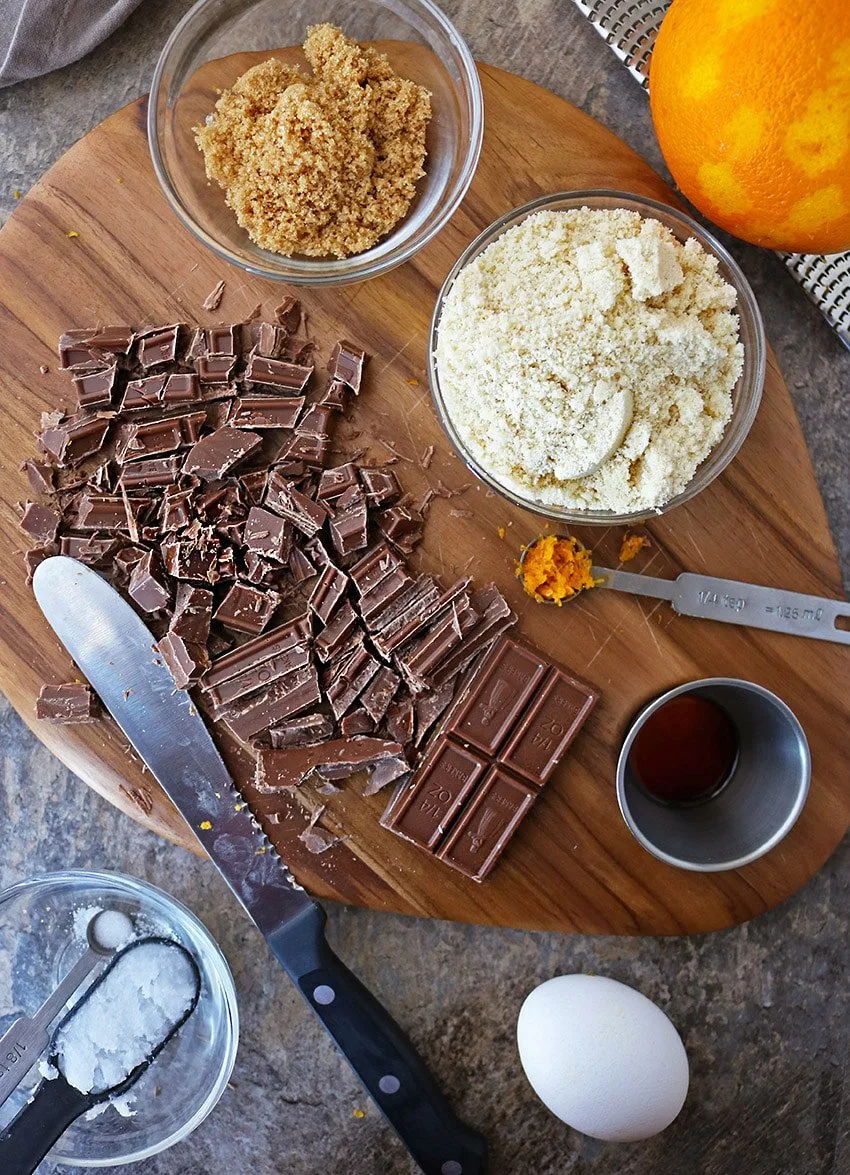 There were times when an air fryer chocolate cake baked up as solid as a hockey puck! And other times, like when I tried to air-fry my favorite, gluten free chocolate cake recipe. I have oven baked this chocolate cake so many times. Well, I figured I would doctor it up some by adding orange peel to it and air fry it.

And, whoa, what an EPIC FAIL that first attempt was.

This cake just would not solidify in the air fryer – not even after 40 minutes (twice the time it should have taken) at which point the outside was turning into charcoal!

So, I tried and tried and failed and failed… gah, I feel salty tears welling up at the thought of all the good chocolate I had to throw away!
But, along the way, I managed to come up with these tasty, gluten free, Air Fryer Chocolate Orange Cupcakes that were tenderly moist in the middle and had such an intoxicatingly tantalizing chocolate-orange flavor and aroma!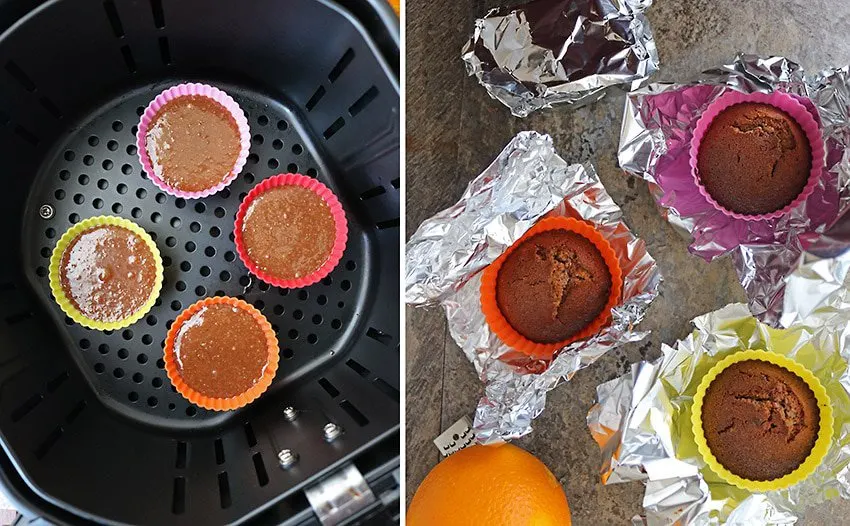 While I haven't managed to successfully air fry a whole gluten free chocolate cake yet, I figured that I could at least try to air fry some gluten free Chocolate Orange Cupcakes by using silicone muffin/cupcake molds.
How I Made These Air Fryer Chocolate Orange Cupcakes
After many tries, what seemed to work was "tenting" the silicon molds (after the batter had been spooned into them) with aluminum foil for the first part of their air-frying time.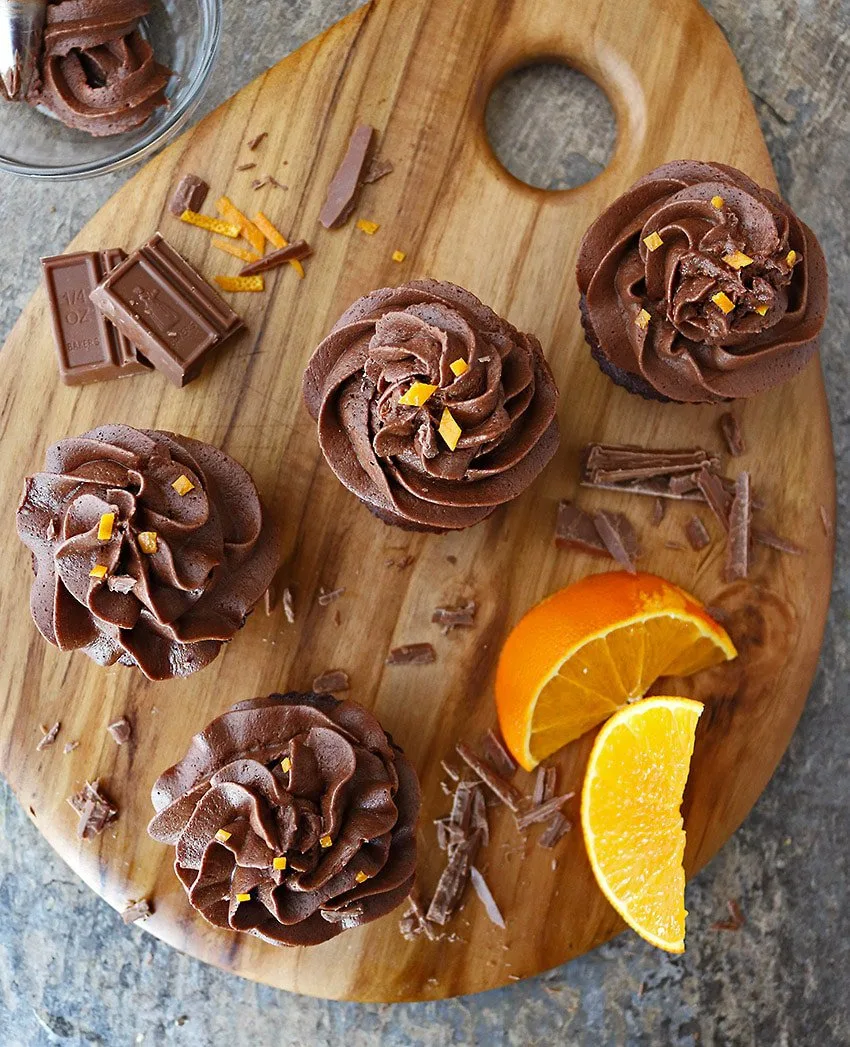 Then, I would take the silicon molds out of the air fryer carefully and wrap the aluminum foil around them for the rest of their air-frying time. This seemed to keep them from burning or overcooking on the outside and being uncooked in the middle.

When the cupcakes were done, I let them sit in the foil for about 10-15 minutes. Then, I removed the foil and placed them on a cooling rack to cool them completely before frosting them and enjoying them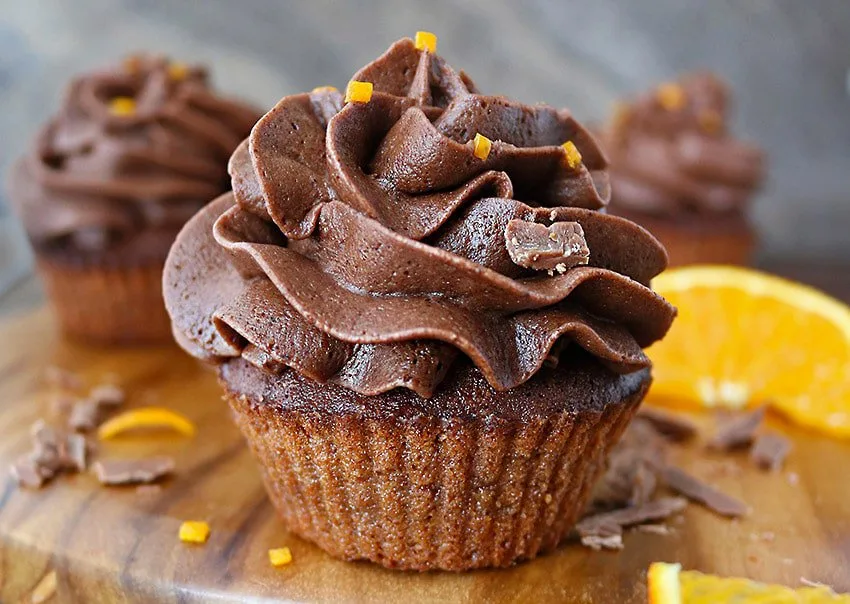 These Air Fryer Chocolate Orange Cupcakes are made with 7 ingredients:
Good Quality Chocolate
Coconut Oil
Almond Flour
Brown Sugar
Orange Zest
Vanilla, and
An Egg!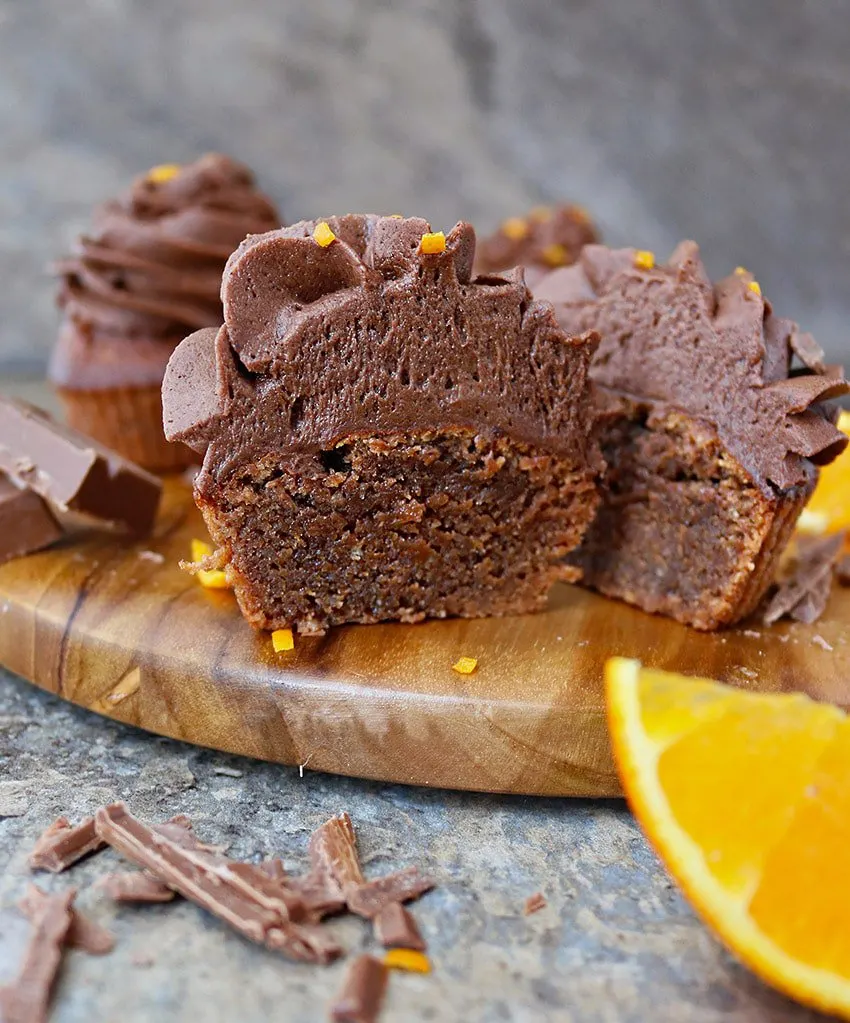 These Air Fryer Chocolate Orange Cupcakes are perfect for those times a chocolate craving hits and you don't want to fire up your oven. And, if you are like me and only have 4 silicone molds, then, they are perfect for portion control as well 😉
These Gluten Free Air Fryer Chocolate Orange Cupcakes first appeared on Food Fanatic. Please do check out Food Fanatic if you are looking for recipe ideas and inspiration.