Sporting a delicious crunch, these Air Fryer Zucchini Fries are sure to tease your tastebuds with a hint of chili, smoked paprika and coriander. Read on to check out the recipe.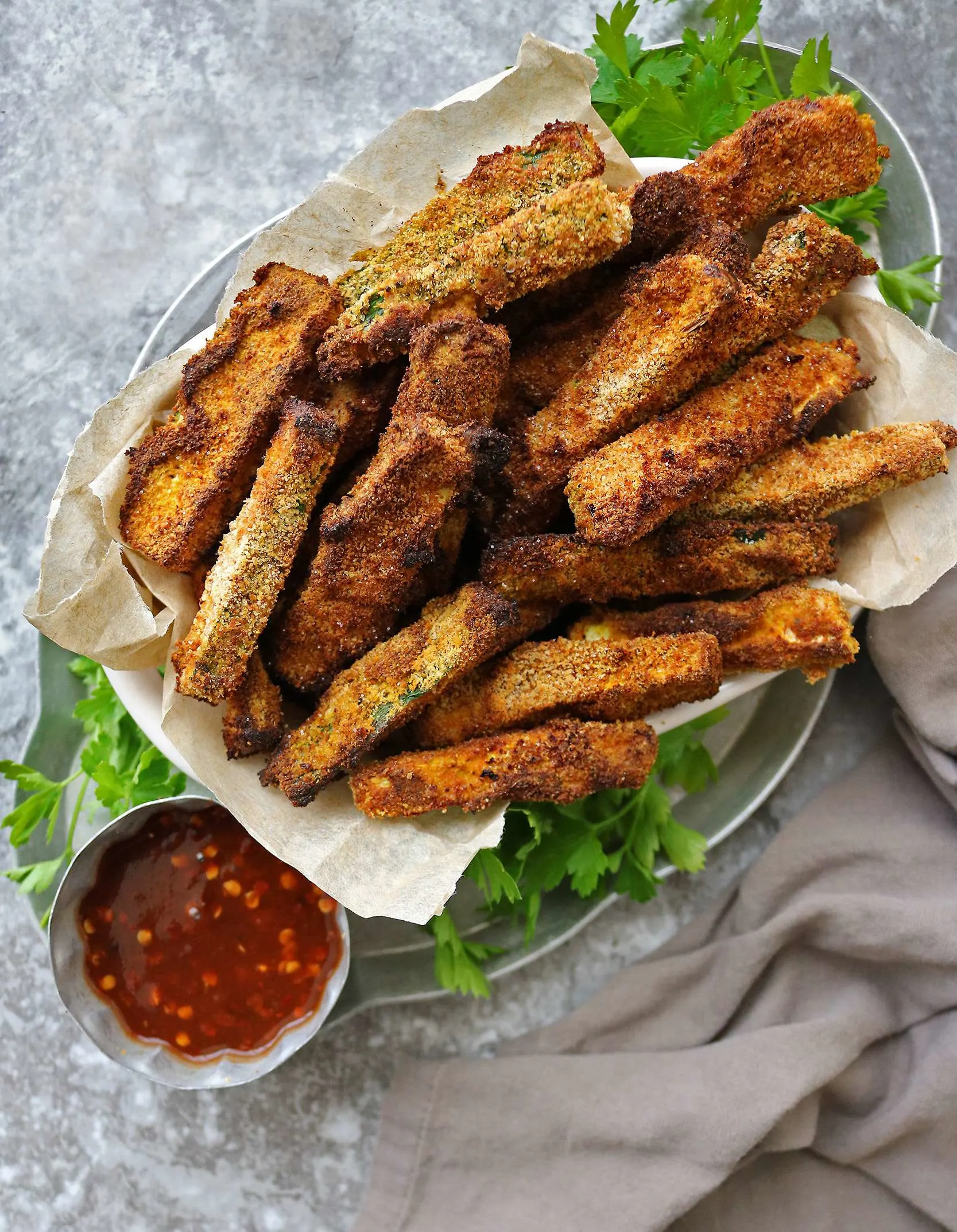 My daughter and I love to enjoy zucchini in some tasty curry with some warm coconut roti to sop it up.
But, with zucchini busting out of the seams of grocery store bins, it only makes sense that some of them would end up in my air fryer ~ right?
It's been a hot minute since I busted out my air fryer. But, recently on a shopping expedition to the Dekalb Farmers Market, I found zucchini on sale at a price I couldn't walk away from.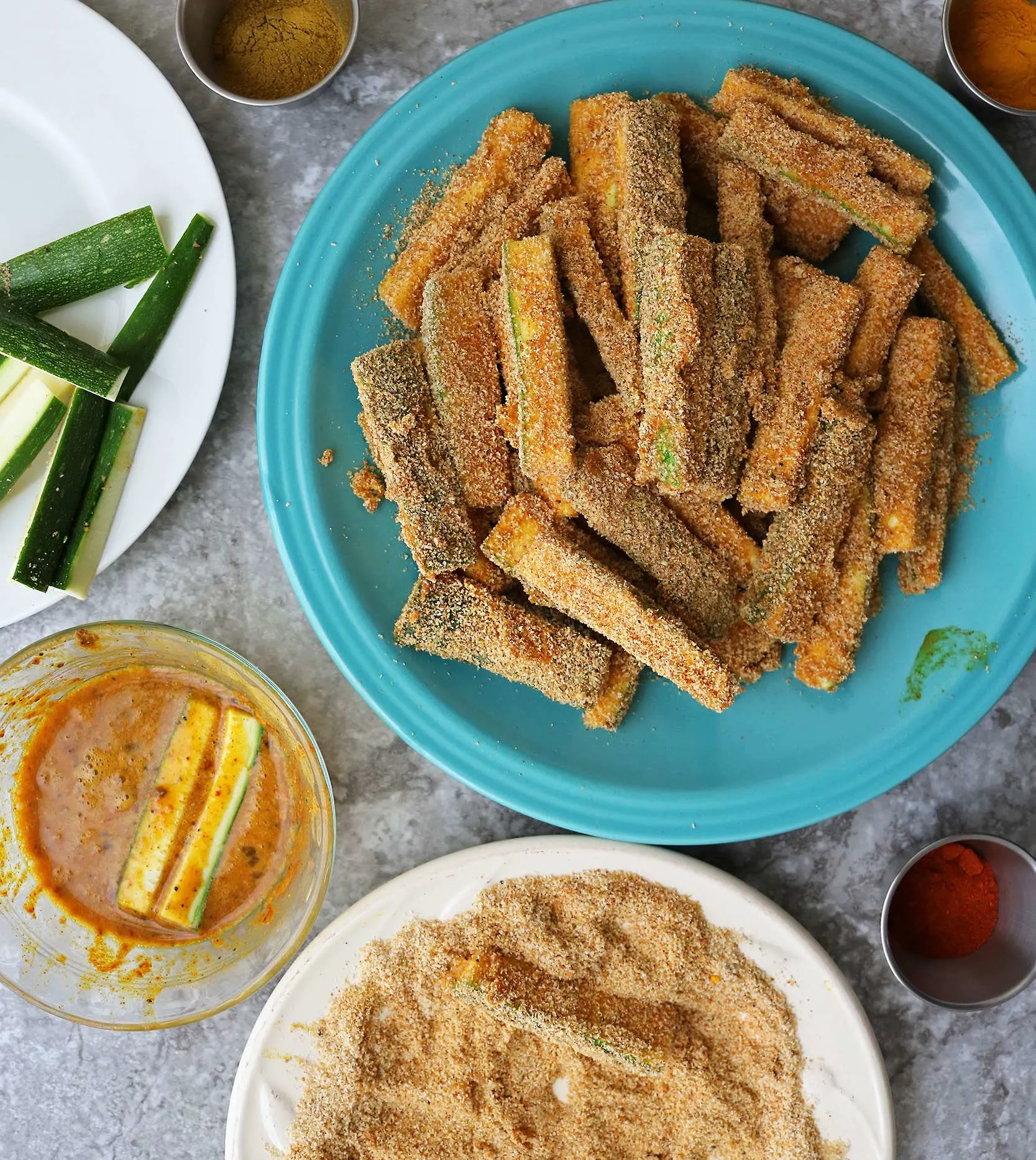 I made a bunch of that zucchini into this Zucchini Curry. I also pan charred a bunch of that zucchini and enjoyed it in this Zucchini Caramelized Onion salad as well as in this Lemon Zucchini. We even used a few in these Zucchini Sausage Flatbread.
But I still had more.
So, I opted to slice them up and air fry the remaining zucchini I had on hand ~ hoping I could store them in the fridge to enjoy over a couple of days.
But my hopes were shattered as my daughter and I (though mostly my daughter) ended up polishing off this batch of Air Fryer Zucchini Fries in one sitting along with these Easy Curry Grilled Chicken breasts.
How to make Air Fryer Zucchini Fries:
I used a coating of almond flour seasoned with smoked paprika, chili powder, and coriander. If gluten doesn't bother you, then you can use regular breadcrumbs instead of almond flour.
Lightly spraying these fries with some cooking oil spray and then air frying them resulted in some tasty and crunchy, perfectly seasoned Zucchini Fries.
What goes well with Zucchini Fries?
These Air Fryer Zucchini Fries are delicious with some sambal oelek or spicy ketchup.

They can be enjoyed by themselves or with your favorite grilled meat or burgers like these Teriyaki Chickpea Beet Burgers, or these Beyond Burgers with Sweet Chili Sauce (also good for dunking these zucchini fries into) or even these Salmon Spinach Burgers.