This Easy Salmon Burger only calls for 6 ingredients that are probably lurking in your pantry – so grab 'em and let's get a wholesome & tasty dinner on the table in 20 minutes.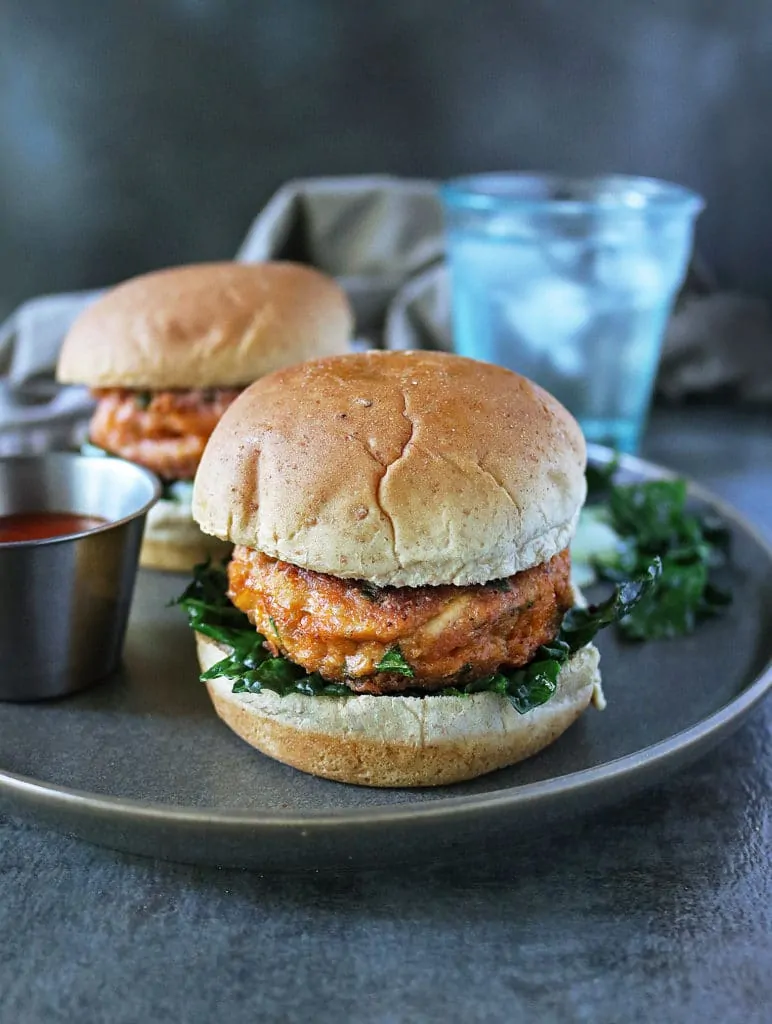 *This post was first published in November, 2017. It has been updated and is being republished here today.
It's been a little over a month since I moved to Athens and I've given up! Yes, I've given up trying to find a running trail that compares to the one I used to have easy access to while I lived in Lawrenceville. I am beginning to understand I might be a bit set in my ways and reluctant to let go of what's familiar…

But, y'all…

I loved that trail.

It had a 2.2 mile loop around an idyllic lake and I could get there, turn my mind off and just run. Run all the junk away is what I used to think. But, that wasn't all…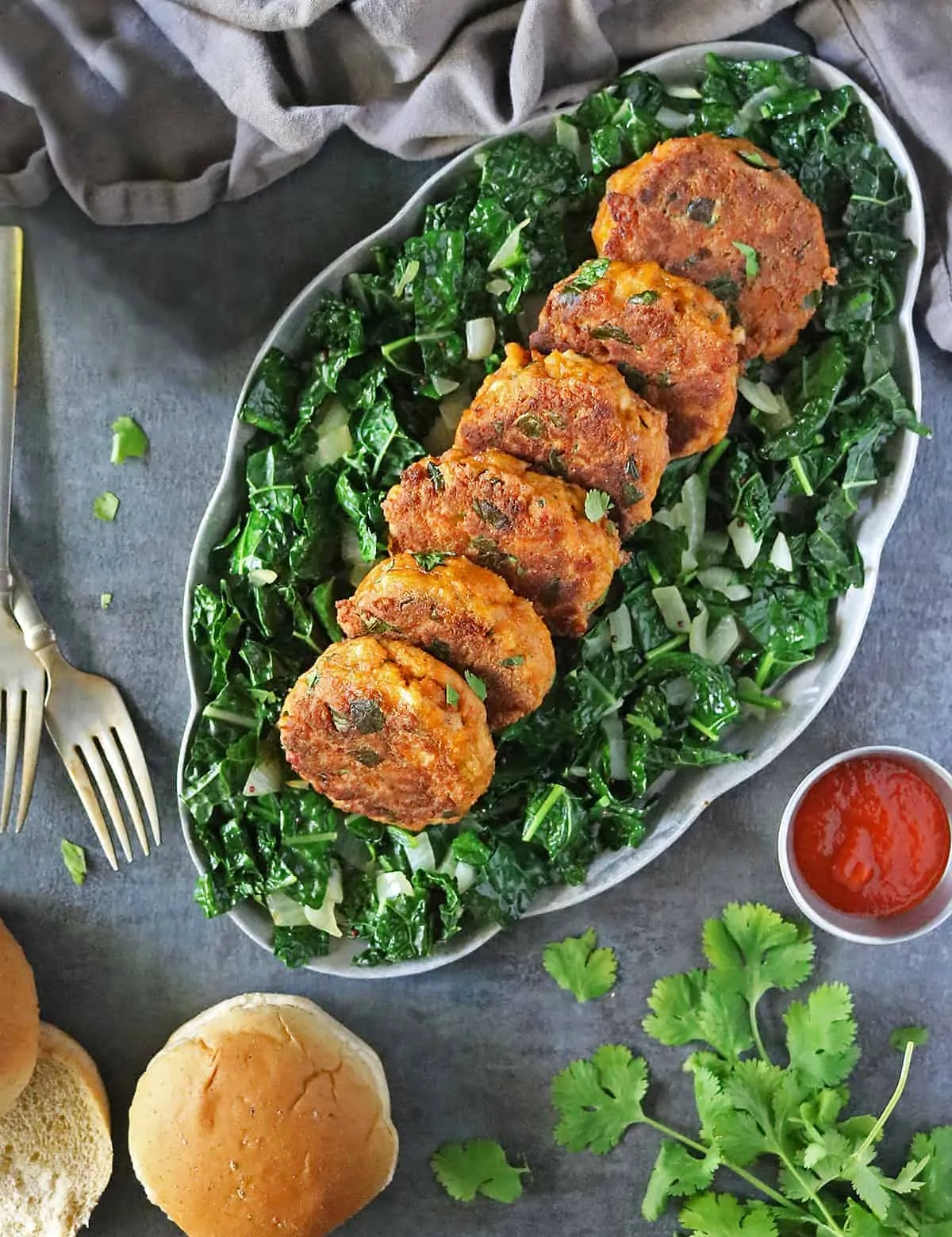 There were another 14+ miles of interloping trails through woods rich with wildlife. As I work mostly from home, I depended on my runs on that trail to get my daily dose of Vitamin D and runner's high!
As I couldn't find a trail around my new digs that came close, I joined a gym. And, I quickly got accustomed to running on a treadmill.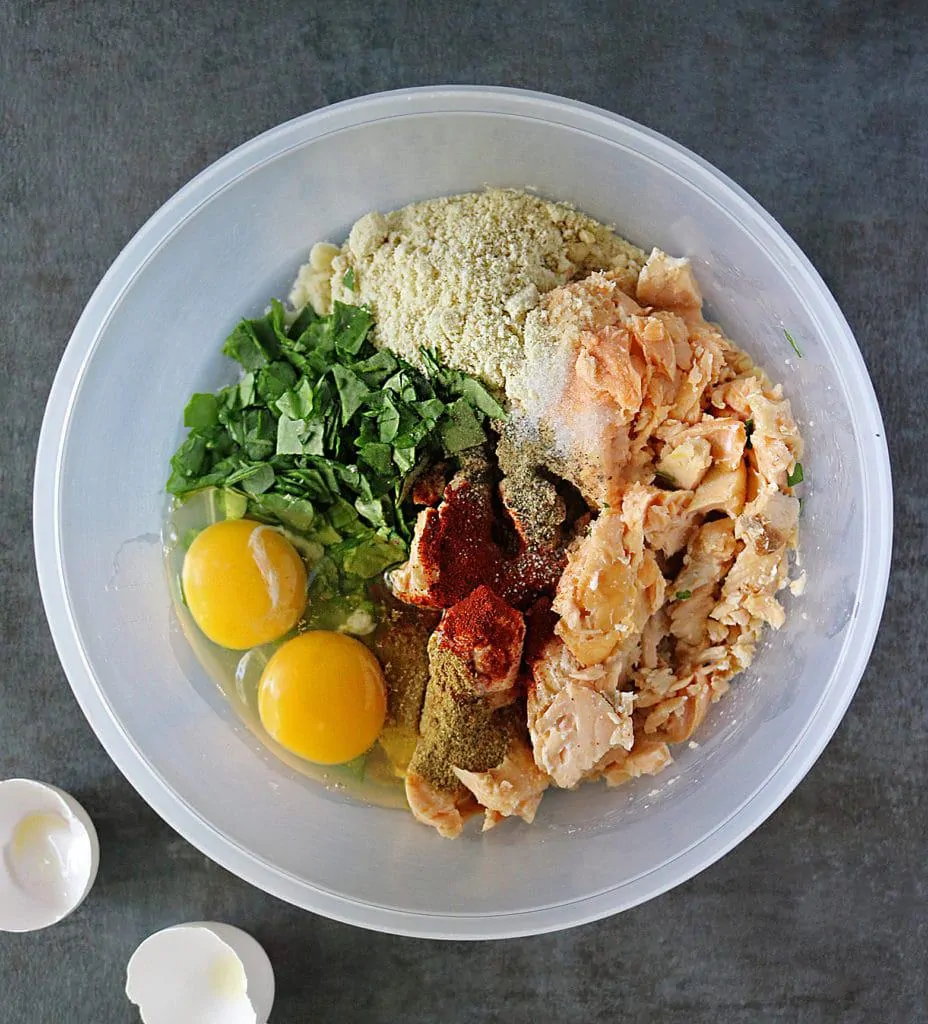 *However, since we are being encouraged to stay at home these days, a gym trip isn't in the cards for me. So, I workout indoors to old favorites like P90X, Les Mills and Insanity!
But, more time indoors only means I have to try and get my daily dose of Vitamin D (often touted as the "feel-good vitamin") in other ways. So, I try to include foods like these Easy Salmon Burgers, that are fortified with Vitamin D rich spinach and salmon, into my diet.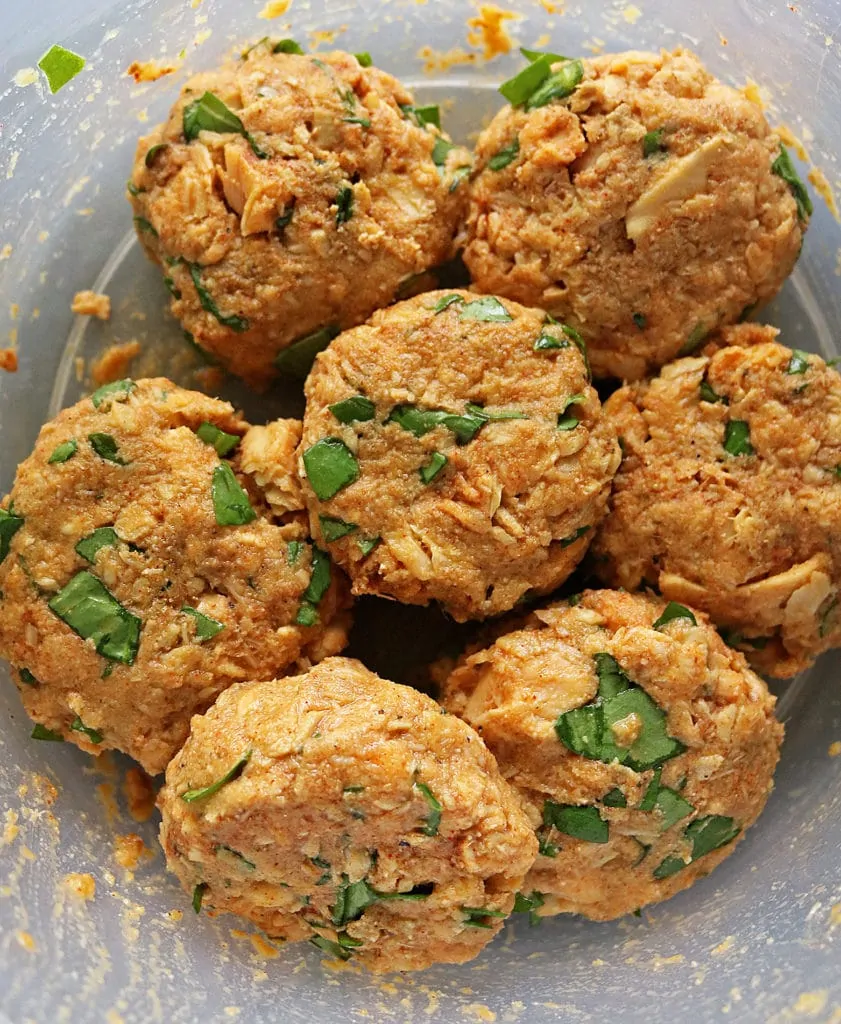 Now, this salmon burger recipe is super easy aaaaannnnd so scrumptious. My daughter is trying to be a vegetarian, but every time I make these Easy Spiced Salmon Spinach Burgers, she labels herself a pescatarian!
Why We love this Easy Salmon Burger Recipe:
You only need six ingredients to make these burgers. And, if you picked yourself up some canned salmon and some bagged spinach you already have the main ingredients that are to go into these salmon burgers.
You can enjoy these burgers with your favorite salad for a low carb dinner or lunch, or with some buns. The burgers themselves are made with almond meal and are low-carb/ keto-friendly.
If you don't have canned salmon, you can just as easily use canned tuna. If Spinach isn't your thing, then feel free to leave it out. You can sub in spices you may like in addition to the paprika and coriander I used.

You might not be able to eat at your favorite restaurant, but you can easily whip these tasty burgers up and who knows, maybe, dining in at home will be your new favorite place to enjoy a cozy meal.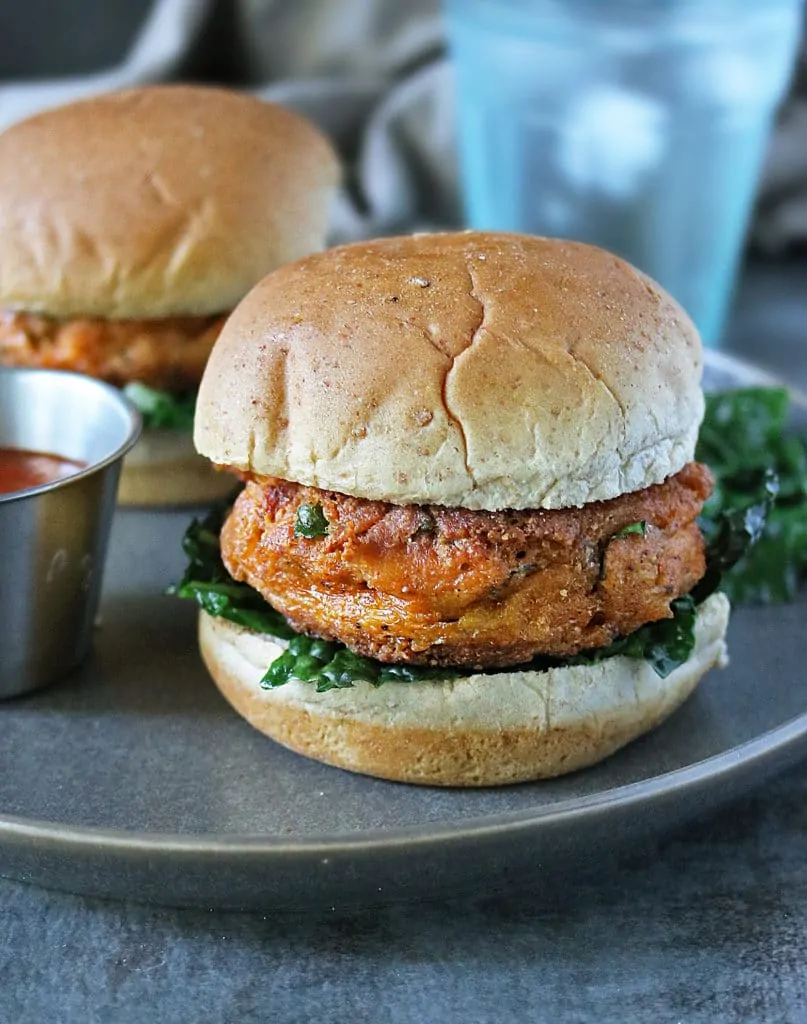 We love these salmon burgers and often serve them along with these veggie burgers, these vegan burgers, and these turkey burgers when we have a burger buffet.