Maybe all that Limoncello clouded my judgement, but, y'all, these super easy, dairy-free, Creamy 3-Ingredient Limoncello Popsicles were "Mama Mia goooood!" Try 'em and see for yourselves?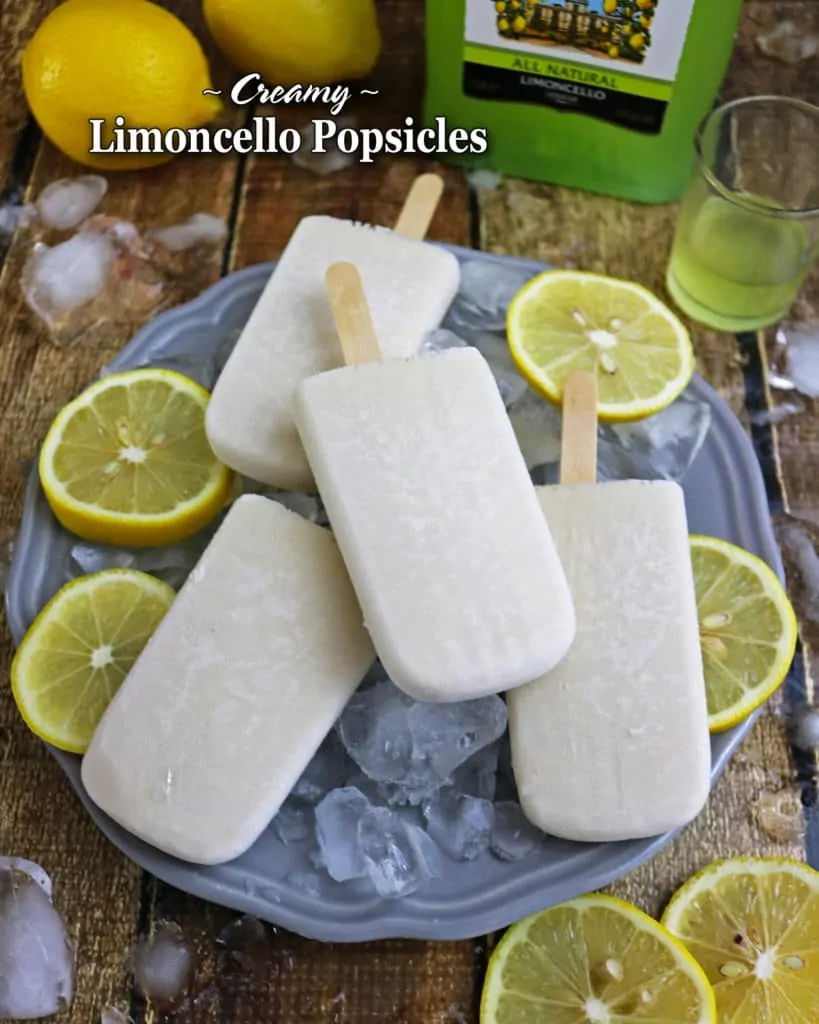 It's funny, but that evening when my daughter and I found ourselves in a teeny-tiny hotel room with an even more teeny-tiny shower in Rome (Italy), I remembered thinking, ooh I cannot wait to be back home in my house – in my bed – in my shower. But, that was before morning dawned and we began our wandering around that gorgeous city. Now – home will never be the same for me (of course that might have something to do with the fact that this soon-to-be-empty-nester is hoping to put this house on the market and move…but that's a story for another blog post).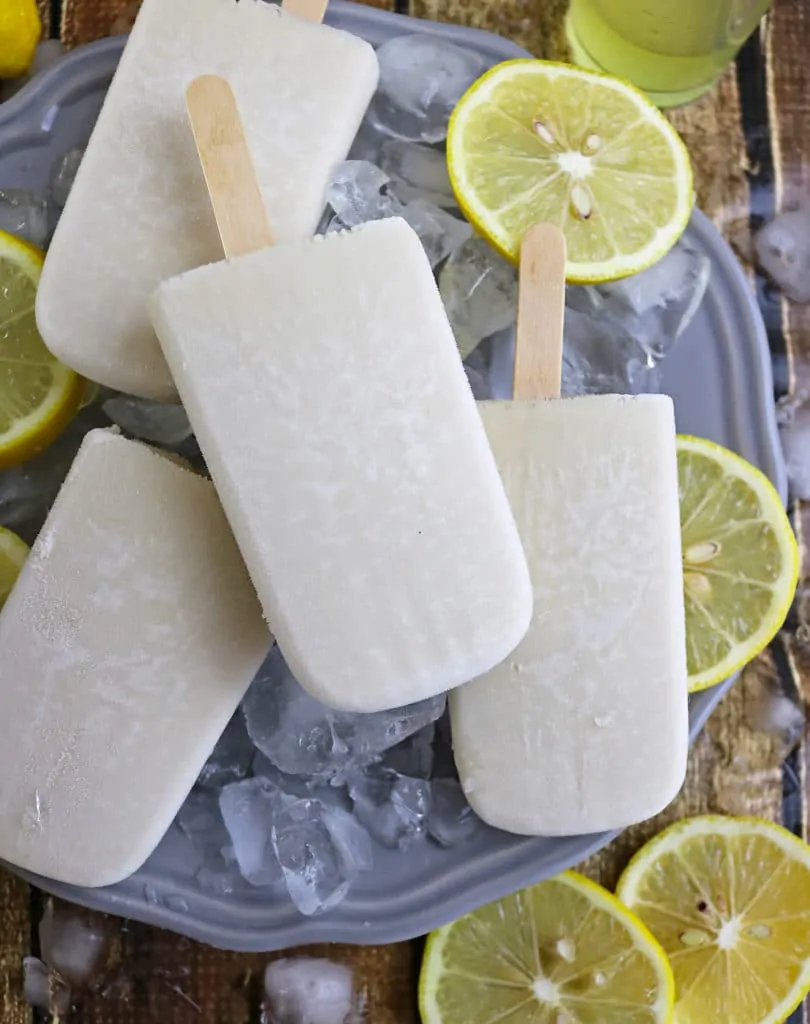 I gotta admit, while we were in Rome, we had a hard time keeping our eyes on our feet. The marvelously carved statues on every corner, the architecture, and the gloriously multi-hued fading walls had us mesmerized. So mesmerized that me walking into poles became a daily occurrence! Thankfully, there's no evidence of this as my daughter was laughing too hard to record anything -thank you for little mercies eh?! While we were in Rome, we also took a few day trips with a tour company called City Wonders Tours. Our first was to a little town called Ravello via the Amalfi coast, and our second was to Sorrento after first exploring the Pompeii ruins. It was on these trips that Cesare and Claudio (our tour guides on each trip) introduced us to some of the best Limoncello I've had. Yes, I said us – over there the legal drinking age is 18 and my daughter constantly reminded me of the old adage "while in Rome…"
One of the Limoncello shops we visited handed us samples of Limoncello and Limoncello Crema (which is Limoncello mixed with milk, sugar and vanilla) and explained that the Limoncello there was so good because it was made using the ginormous Femminello St. Teresa lemons, aka Sorrento lemons, that we seemed to run into on each street corner in Amalfi and in Sorrento. Cesare (one of our passionately food-obsessed tour guides) told me to try Limoncello poured onto gelato cos it was just "Mama Mia goooood!" He also told me where to get my hands on some Limoncello Ricotta Cake. Now – I tried the former and I gotta say, he was right: gelato + Limoncello = "Mama Mia goooood!" But, I never quite made it to the store he mentioned to pick up some of that cake…which means I need to go back – right?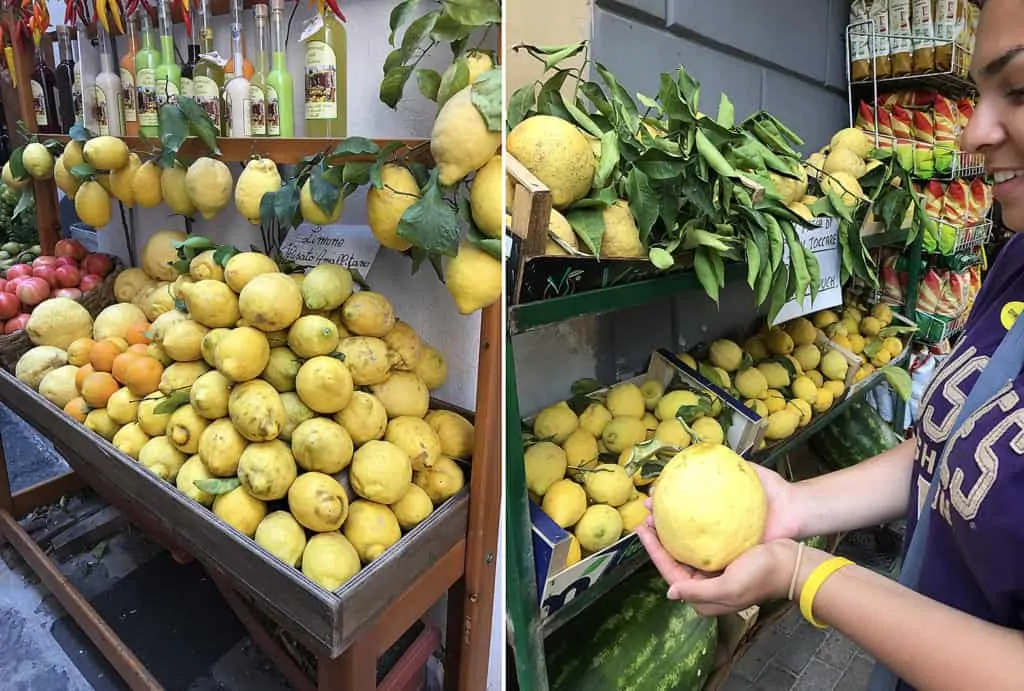 Now, I didn't want to get blacklisted by U.S. Customs so I didn't bring any Femminello St. Teresa lemons lemons home though I wish I had, but I did bring home some Limoncello and Limoncello Crema and used a bit of the Limoncello to make these super easy, Creamy 3-Ingredient Limoncello Popsicles. I just used evaporated coconut milk, sugar and Limoncello. Y'all, am not sure if it was the Limoncello talking after all the "taste-testing" I was doing – but, these here Creamy 3-Ingredient Limoncello Popsicles sure were "Mama Mia goooood!" ….and am thinking I will need plenty of these over the next few months as I begin the daunting task of going through all the accumulated stuff in this house as I try to get it presentable to sell…wanna come help? I'll pay you with Limoncello Popsicles?