This shop has been compensated by Collective Bias, Inc. and its advertiser. All opinions are mine alone. #EmergenCRecipes #CollectiveBias
Creamy and full of raspberry goodness, this refreshing Raspberry Yogurt Drink (or smoothie) will keep you satisfied and grinning from ear to ear at the very first sip!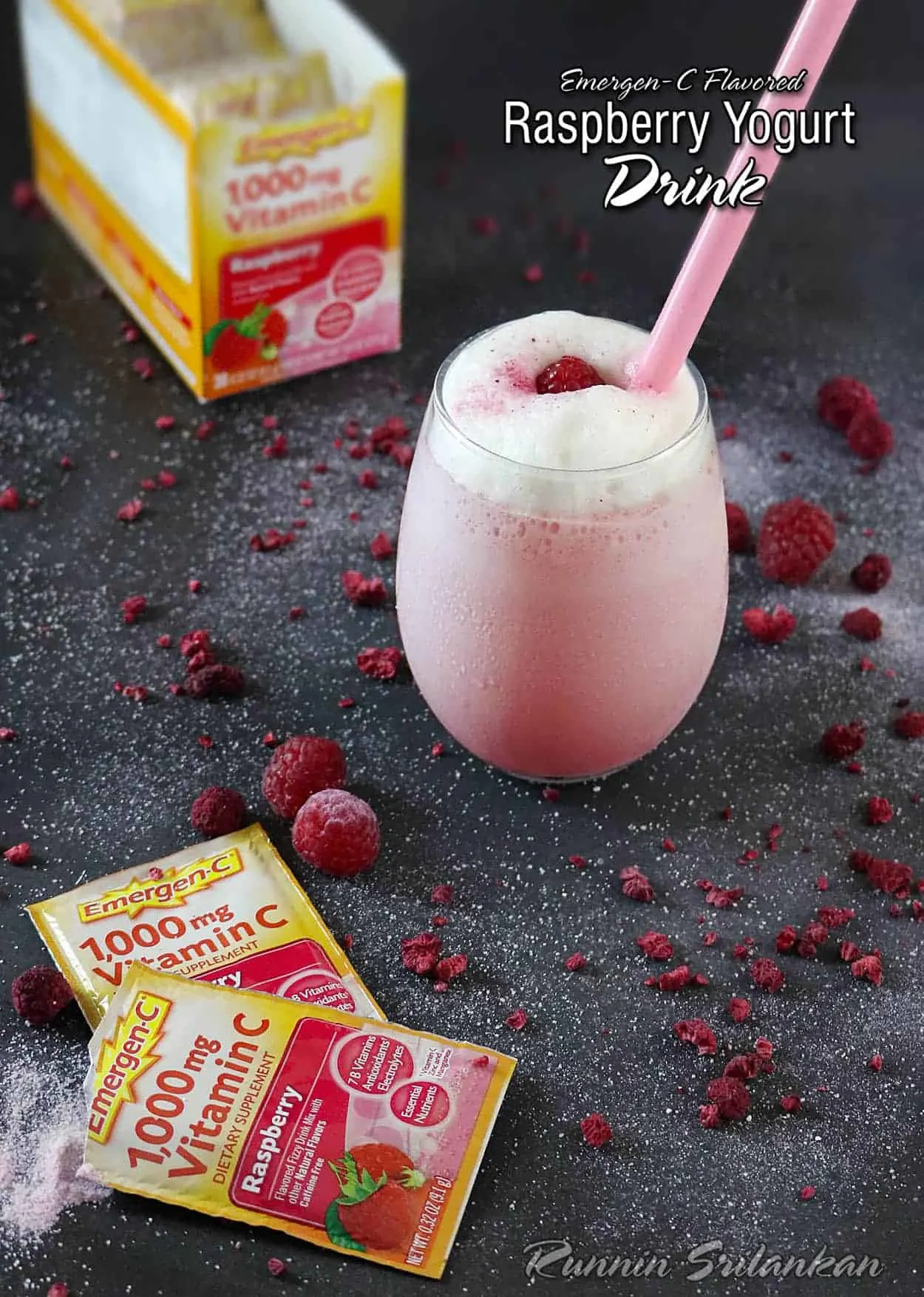 When I was a complaining pre-teen, my dad would often tell me, "if you don't have anything nice to say, don't say anything at all" or, "people who live in glass houses shouldn't throw stones." Ergo, I tried my best to curb my complaining. But, a girl's gotta vent from time to time or she's gonna blow – right? So, instead of "blowing up," I decided I'd just run longer or (when my feet were too tired) walk. And, boy oh boy did I come to lurve my run/walks!
Of course, when I had a daughter of my own, and she became a complaining pre-teen, I would often find myself on the cusp of uttering my dad's words. But, she wasn't (and still isn't) into running for mind de-befuddling like I was (and still am). As I understood the need for venting very well, we came up with a rule. If she had to vent, we would only do so on a walk around our neighborhood. I gotta say, I think she was the only 10 year old on our street who liked to walk so much!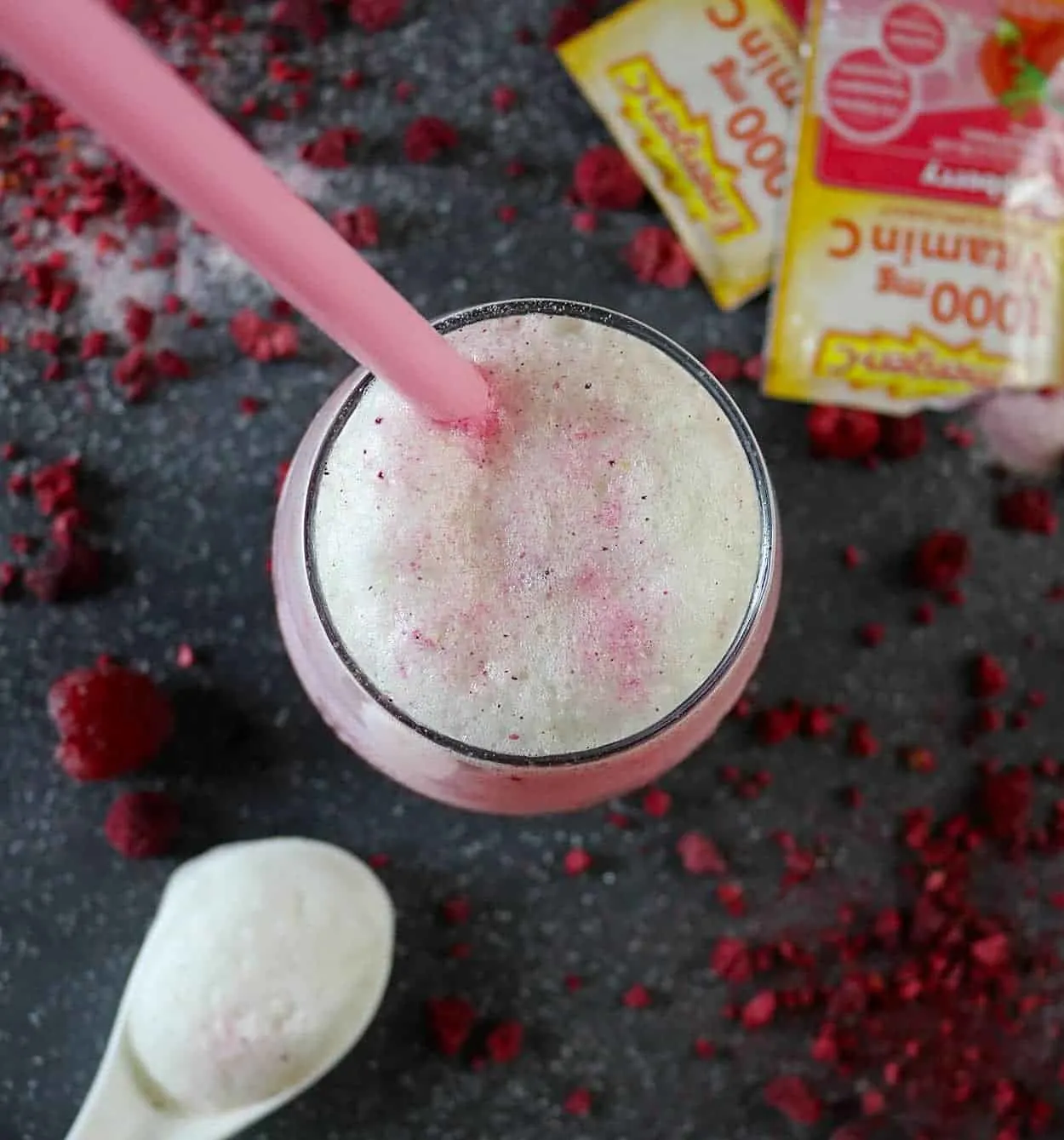 However, as luck would have it, even when she didn't have to vent, she would insist on a walk. And that habit stuck. Now, if she has to choose between walking or driving from point A to B, she picks walking 8 out of 10 times. That's one of the reasons she loves New York so much – this summer when we were there, we walked an average of about 18-20 miles most days when we were in the city and she didn't complain one bit.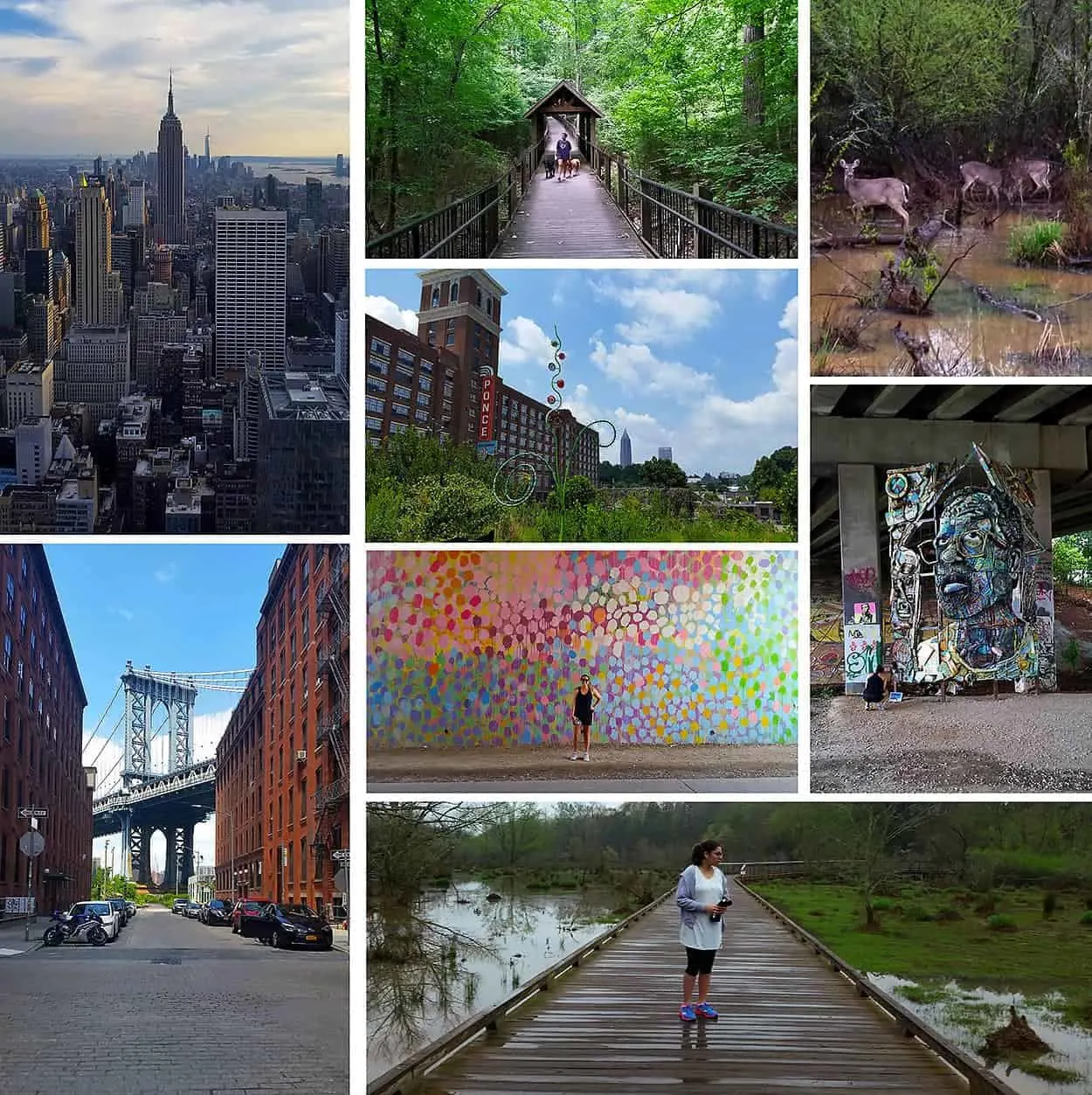 Whether it be hiking through swampy, off road trails filled with deer, or walking the Atlanta Beltline or the bustling streets of NYC, walking has made it easier for my daughter (and me) to put into practice "if you don't have anything nice to say, don't say anything at all."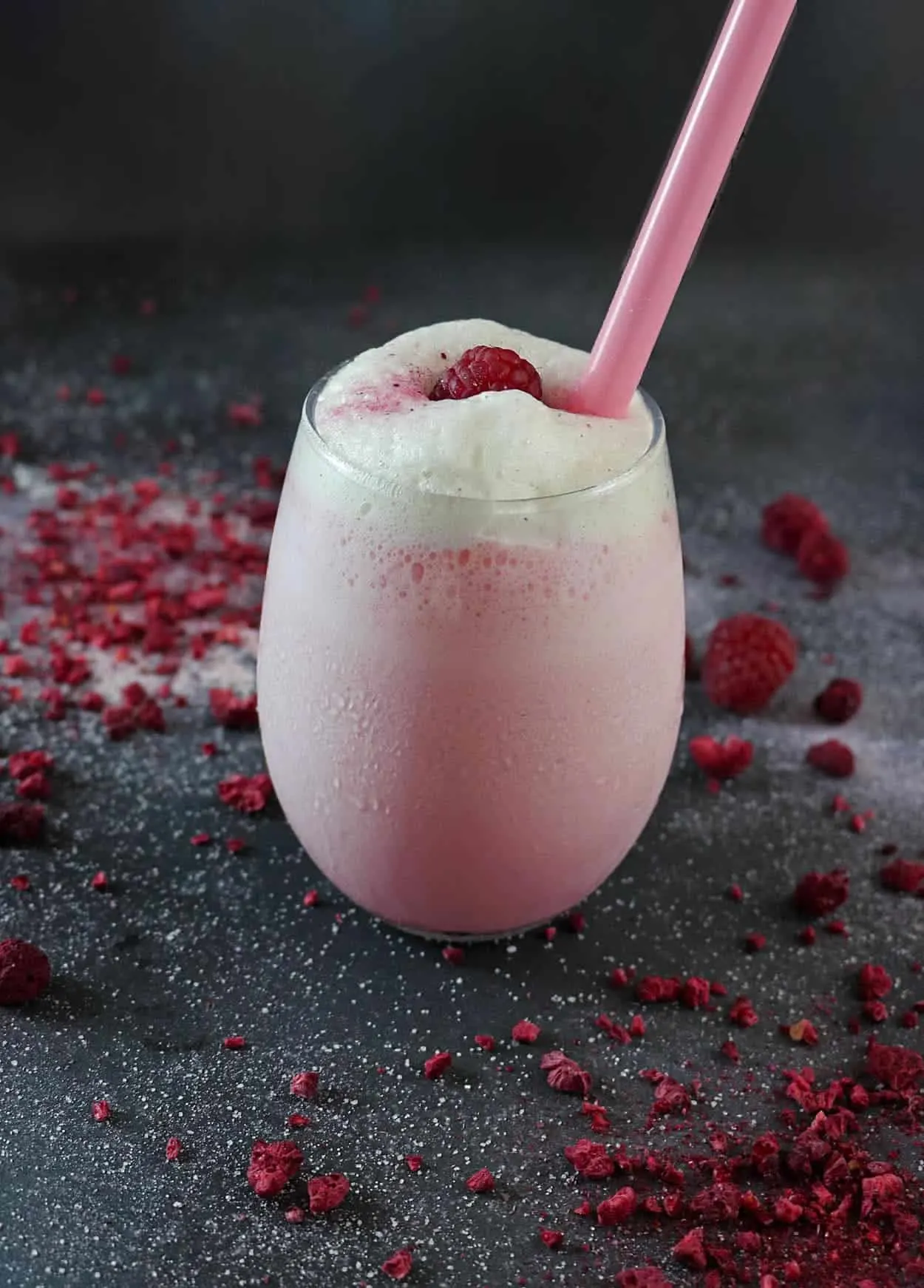 This has been a hot summer here in Atlanta, and walking around becomes a whole lot more pleasurable when I know I can get home and whip up a cool and refreshing drink like this Raspberry Yogurt Drink. This drink happened by accident.

Clumsy me tore up the Emergen-C packet I had just purchased from Walmart, sending it right into my yogurt and voila! Fate intervened! Y'all, this drink is good. So.good. And, it is so easy to make with only has 4 ingredients: ice, yogurt, fresh raspberries and Emergen-C Raspberry! The fresh raspberries and Emergen-C made this sweet enough for me that I didn't need to add any other sweetener to it – just a straw to get it into my belly! I whipped up some aquafaba or chickpea juice and topped these Raspberry Yogurt Drinks with it. I'd been using chickpea juice in curries and dips for no other reason than just because it was there. But, then Lindsay of Cotter Crunch introduced me to the wonders of whipped aquafaba! Mind blown!
So,
Would you rather drive or walk 5 miles?
Complain or cover up?
Eat your yogurt or drink it?
"These statements have not been evaluated by the Food and Drug Administration. These products are not intended to diagnose, treat, cure or prevent any disease."