These crispy, gluten free, crackers are a wonderful treat, either with a dip or even with a hot cup of sweet, milky tea.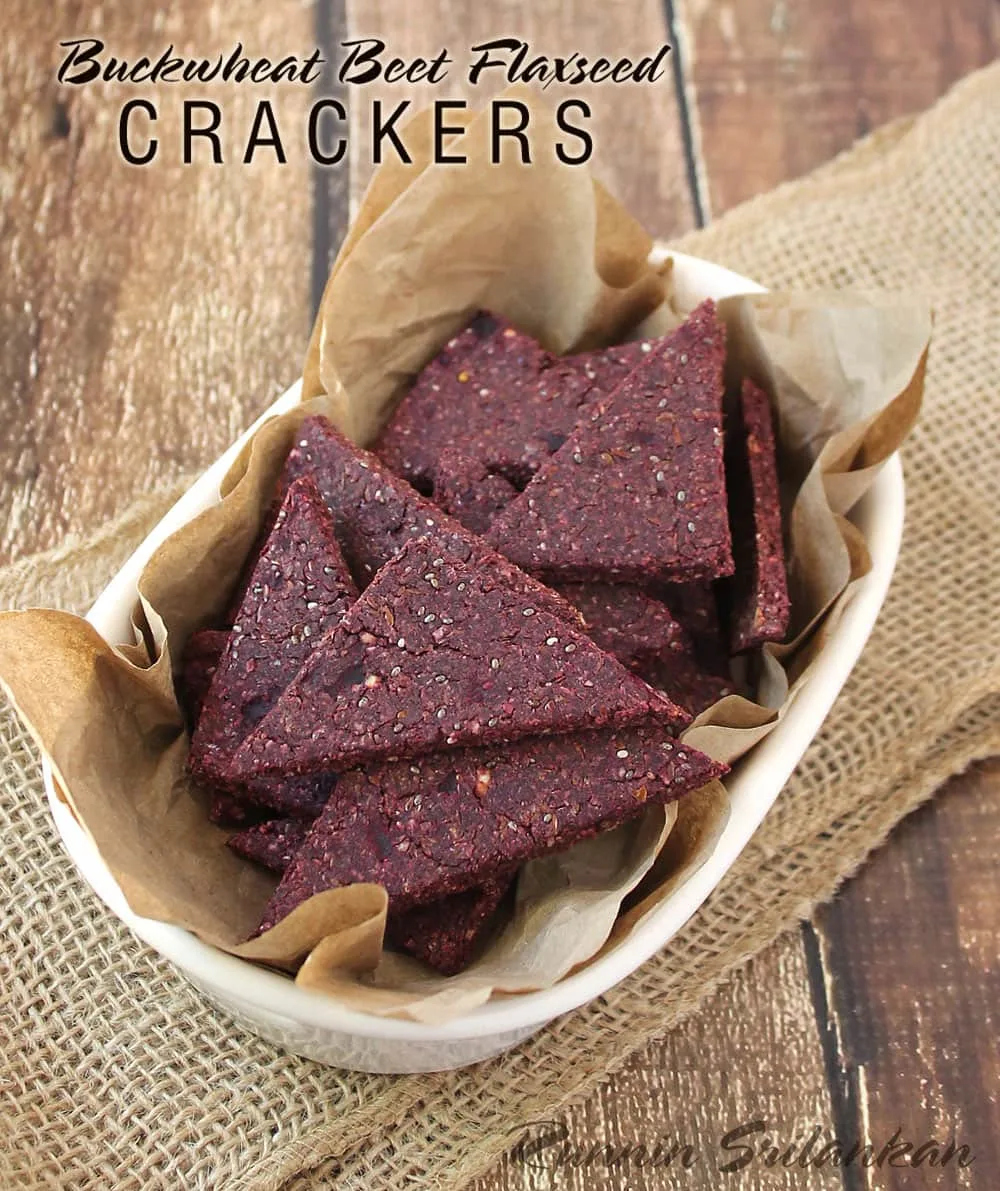 Welcome to the second installment of the Beetified Blogger Series! I kicked this series off in February with a "beetified" (short for beetroot fortified) version of David @ Spiced's Baked Powdered Sugar Doughnuts. If you are new here and are wondering what this whole "beetified" shebang is, well, just for fun – every month or two, I pick a recipe of a fellow blogger's, and replicate it using …beets – pretty simple, huh?
And, today, I am sharing a beetified version of Asha @ Food Fashion Party's Buckwheat/Flaxseed Spicy Crackers on here. When I first started blogging and my blog was being read by my daughter and sister only, Asha was one of the first to come along and offer encouragement and support along the way through her kind comments and emails. I have never met Asha, but over the last (almost) two years, I've gotten to know her and admire her and so value her part in my life. Of course, I have had to wear a bib every time I visited her space because…well…I'll just let you decide when you visit her blog and feast your eyes on her Orange Saffron Madeleines, or, her Shortbread Cookies Stuffed With Nuts and Coconut!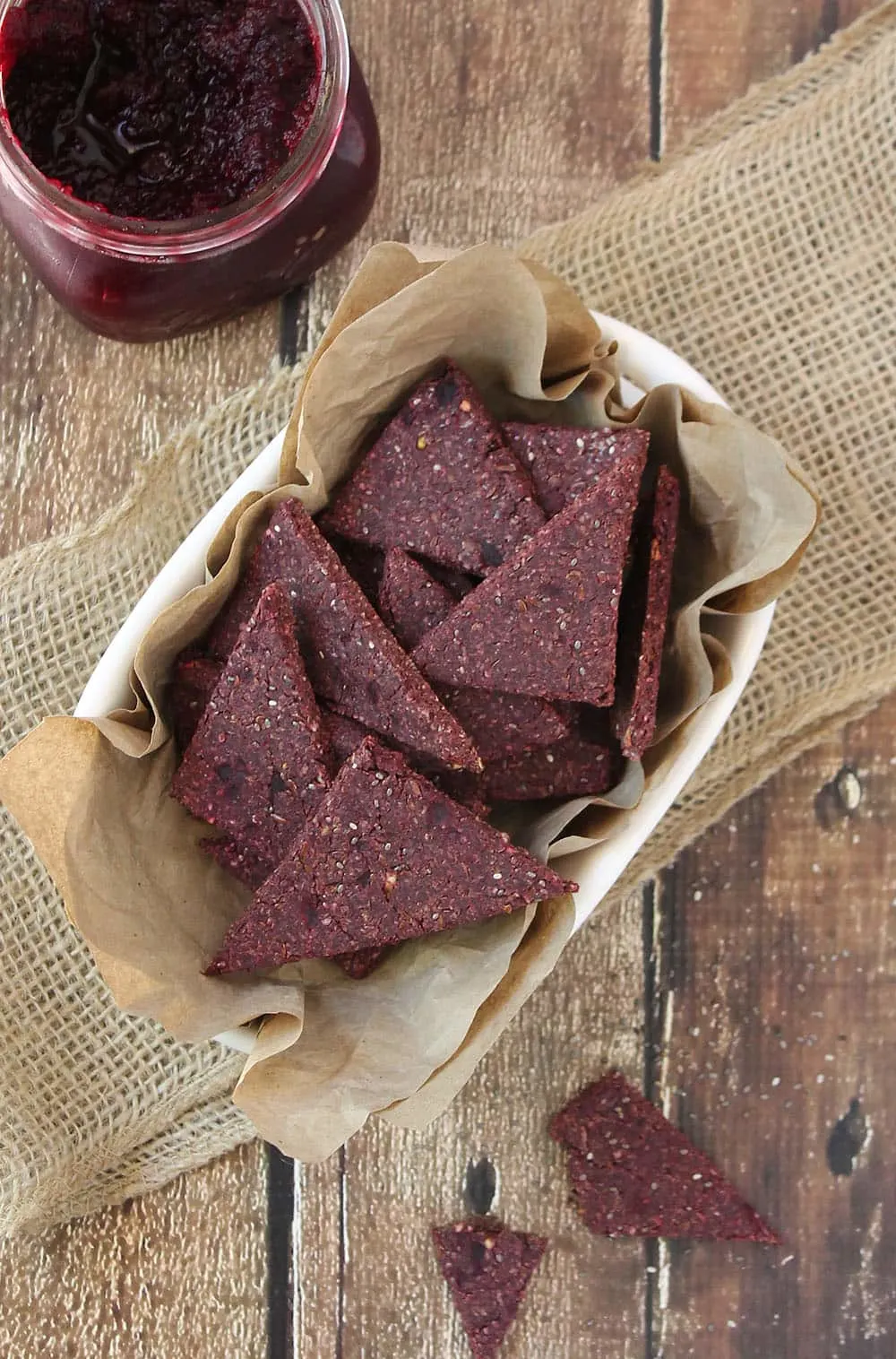 [Tweet "Gluten Free, Vegan, Buckwheat Beet Flaxseed Crackers @RunninSrilankan"]
In my version of Asha's Buckwheat/Flaxseed Spicy Crackers, I chose to leave the "spicy" out and omitted the green chilies; I also left the agave out as I took these to share with my mom, and as my mom is diabetic, she cannot have any added sugar. I added in a tad bit of beets, and, replaced the regular salt with Himalayan salt and I must say these were a hit with my daughter and mom, who decided to breakout her stash of Horseradish Hummus to go with these crackers! Just so good!
Do y'all happen to have a recipe y'all would like to offer up to be beetified?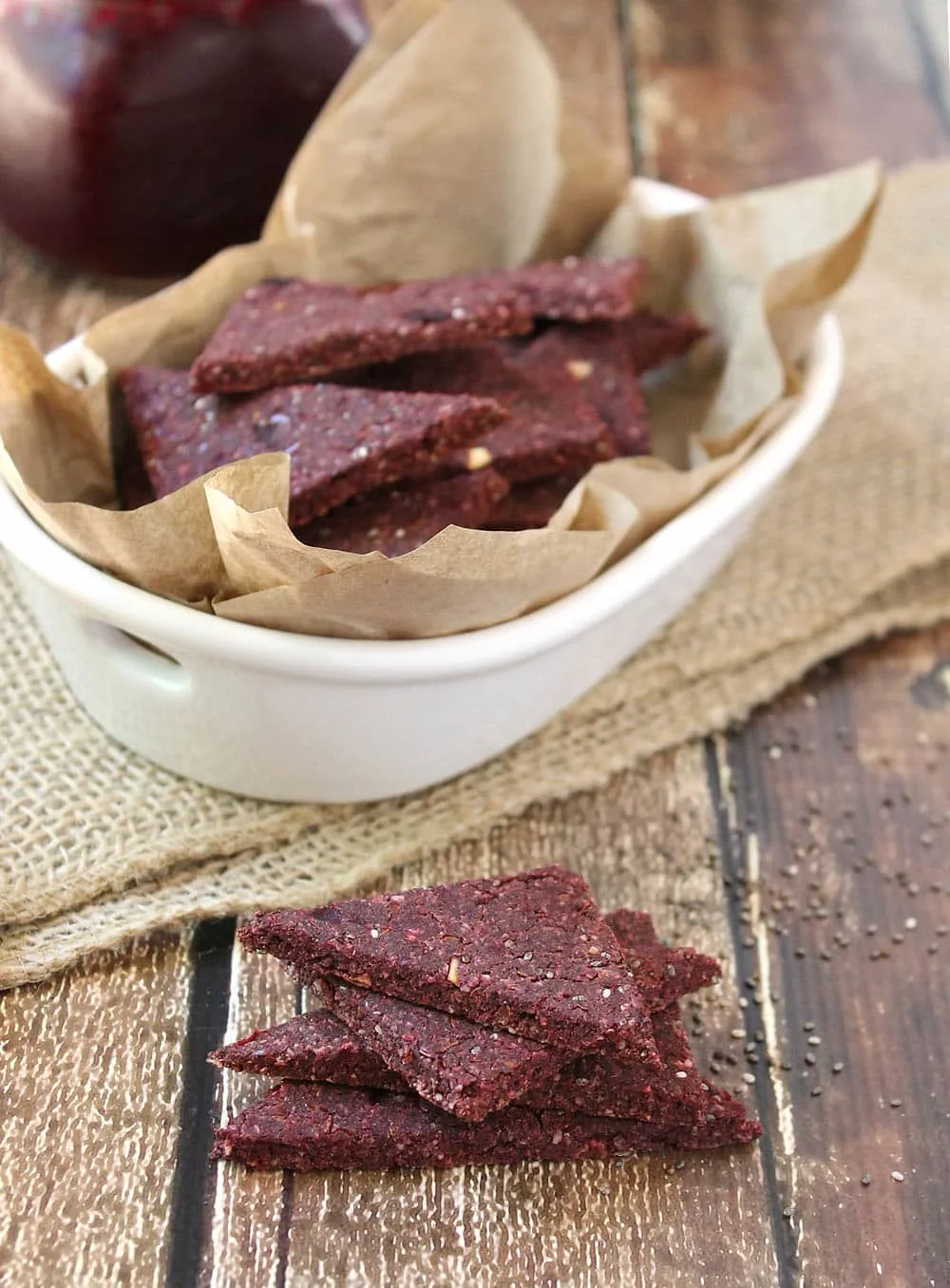 And…so…I also happen to have some other news to share…
Over this past weekend…this happened…
The story behind the ring is long – actually 12 years long! So I am going to give y'all the CliffsNotes version. The chap who gave me this ring (let's call him JWB) came into my daughter's and my life about 12 years ago. He accepted me and my daughter into his life and heart, and we were married for 6 of those 12 years. But, I let immaturity and the world get in our way, and, things took a turn for the worst and we parted ways. But, he kept in touch with my parents inspite of the divorce. And, inspite of the divorce, every birthday my daughter and I had, there was always a present from him on our doorstep. Last February, when I was standing outside my dad's hospital room, trying to digest the news that the doc had delivered that he had 6 months to a year to live, JWB showed up and helped me move my dad to a nursing home – and, well…when we realized that the hurt and anger had dissipated, we decided to give us another go…and…this happened!