Fresh, crunchy, colorful veggies and dip lay atop a gorgeously colored Beet Pizza base in this Fresh Veggie Pizza!
This shop has been compensated by Collective Bias, Inc. and its advertiser. All opinions are mine alone.
#DipYourWay #CollectiveBias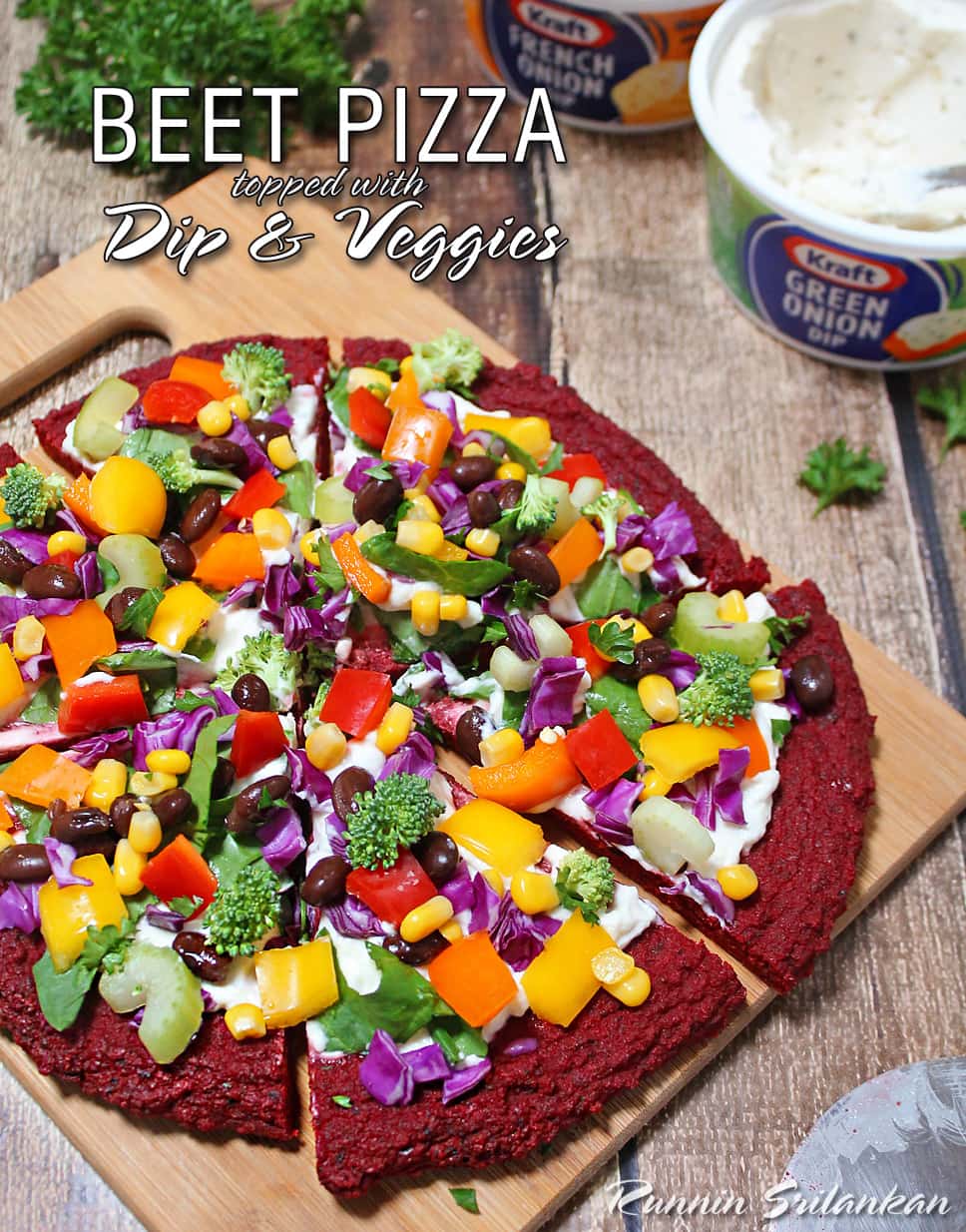 So …I have a confession – sometimes I double dip! If you happen to come to visit me and I offer you some dip – whether it be homemade Beet Dip or store-bought Green Onion Dip – just remember, you've been warned!
This whole dip to veggie ratio can be mind-boggling! Sometimes, I cut veggies into too small chunks and I end up with dip all over my hands. Then, there are other times when I cut veggies into too large chunks and…well…I find myself in a conundrum! Do I double dip? Do I just munch on the dip-free veggie? Or, do I just chuck the dip-free veggie? If the dip is really good…those last two options are really hard – don't you agree?
I guess the only solution to this whole dip to veggie ratio conundrum is to eat pizza! Beet Pizza, to be exact!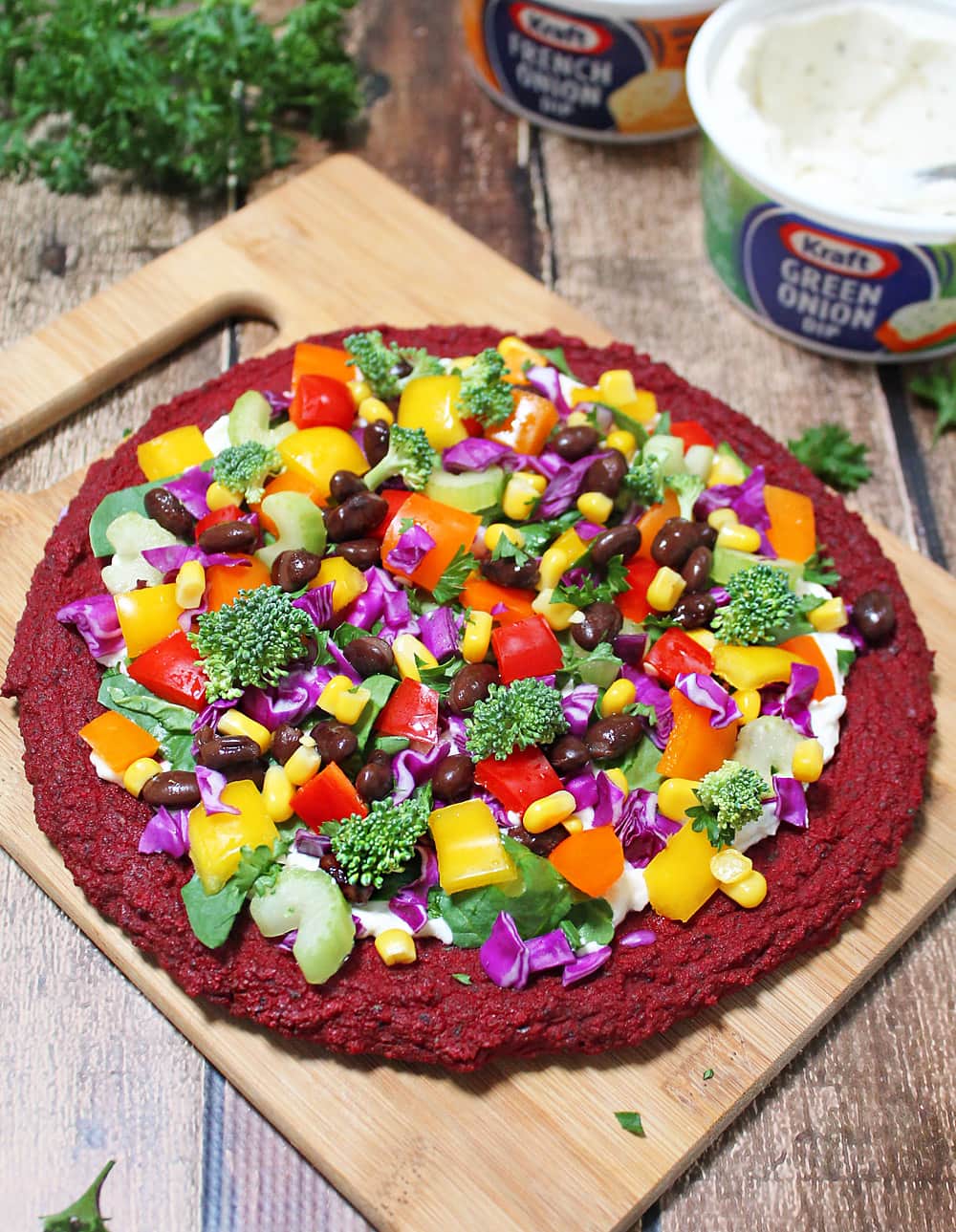 But wait – this isn't like any of the other beet pizzas I've posted on here! This beet pizza is piled high with a smorgasbord of colorful and crunchy veggies and beans – that happen to be sitting on a base of Kraft Green Onion Dip!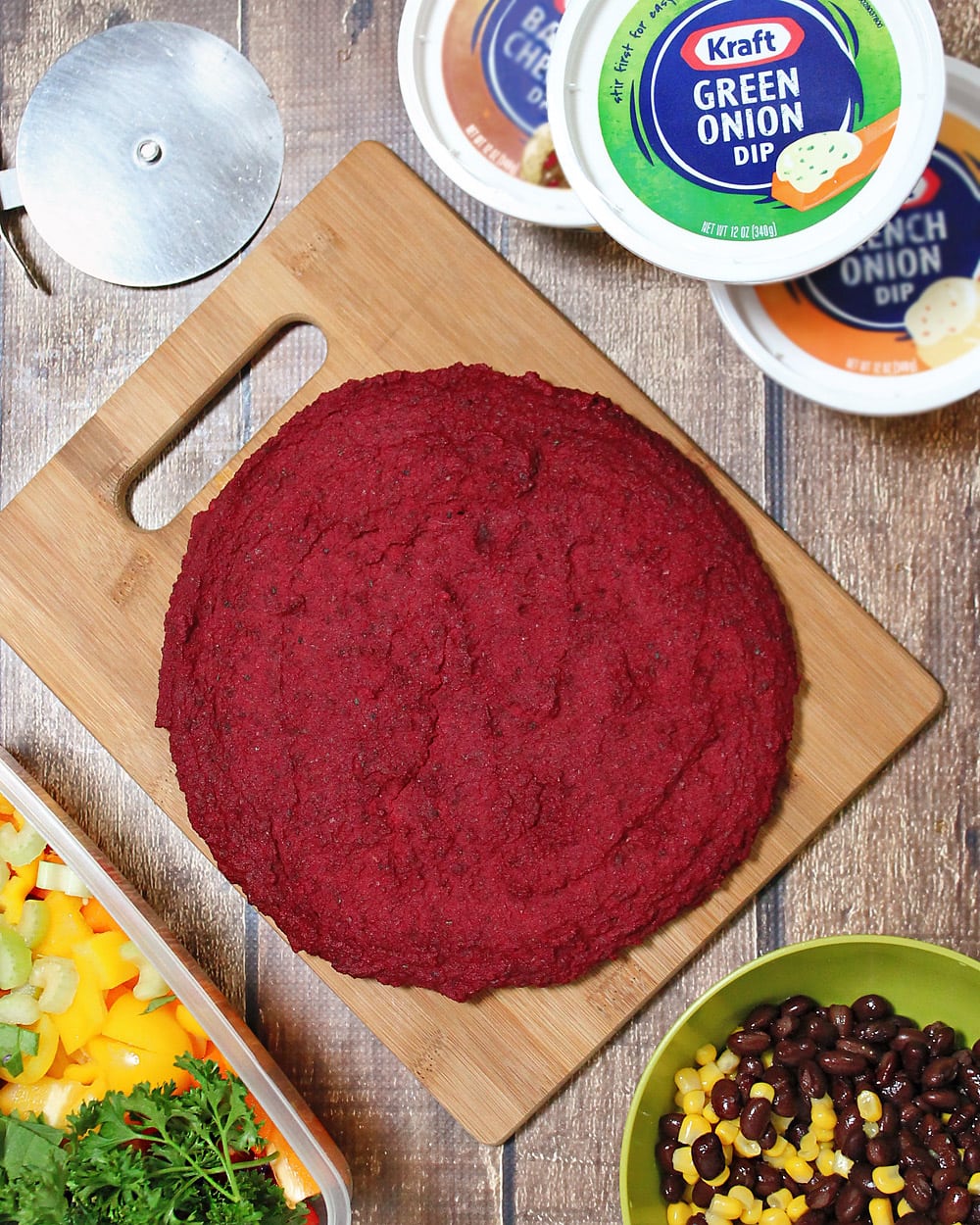 I make beet pizza quite often for dinner for my daughter and I, and, sometimes we top our beet pizza base with hummus or tomato paste and beans and veggies. But, last night when my daughter and I ran into Walmart to pick up some yogurt, I couldn't help but be drawn to the shelf flags announcing the newly re-packaged Kraft French Onion, Green Onion, and Bacon Cheddar Dips.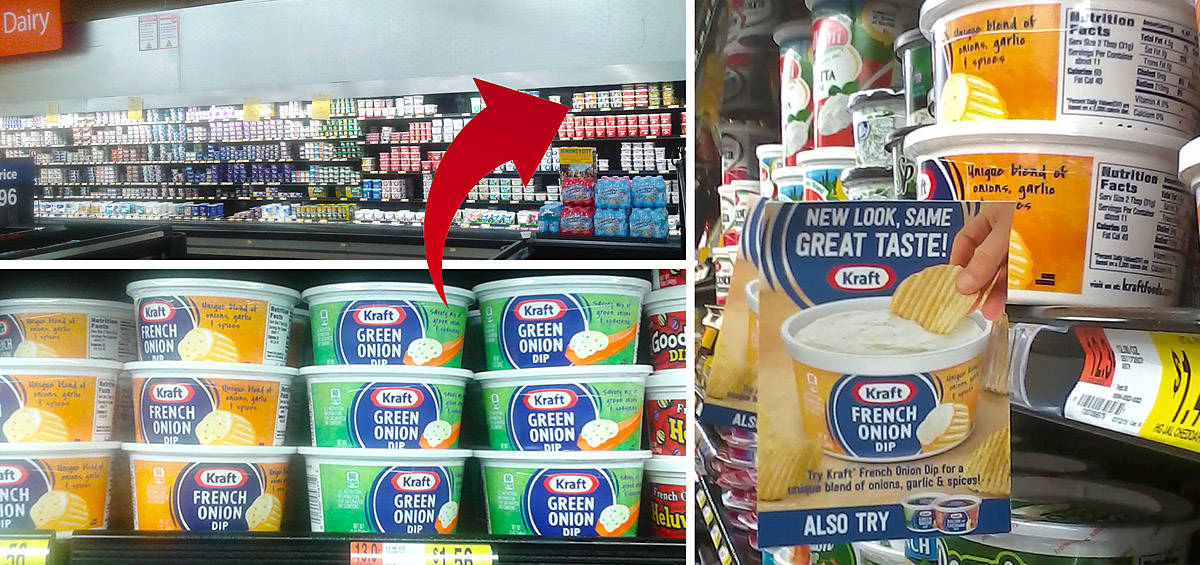 I grabbed all three varieties and figured I would come home and try it on a beet pizza base and see if I could balance out this whole veggie to dig ratio.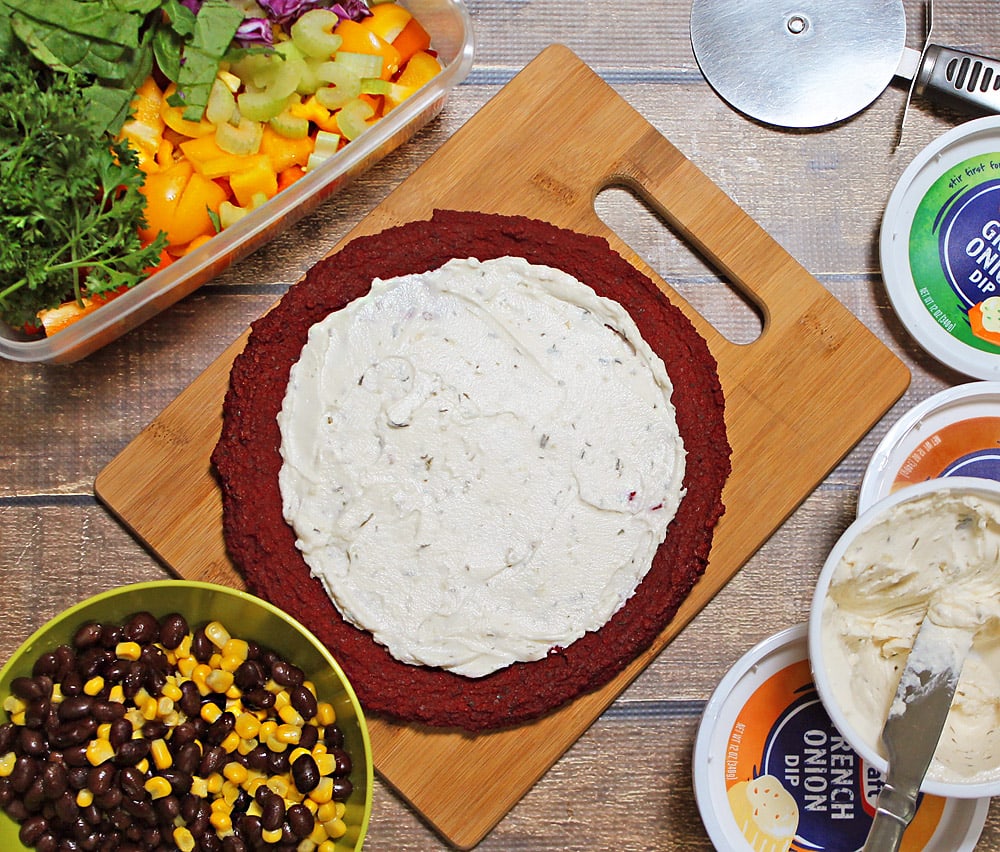 And, y'all have gotta try this Fresh Veggie Pizza! Even if y'all might not love beets (you really cannot taste them much in this pizza anyways), the dip, the beet pizza base, and all those colorful veggies and beans worked so incredibly well together!
If you happen to have beet puree on hand, this pizza base is ready in less than 30 minutes!:
• First, preheat the oven to 360
• Then, mix 1 cup beet puree, 1/2 cup almond meal, 1/2 cup brown rice flour, 1/2 teaspoon salt, and 1 teaspoon baking powder together
• Add in 1 egg and 1 teaspoon olive oil and 1/2 teaspoon dried parsley and mix well
**At this point, the dough will be quite wet, but that's the way it's supposed to be**
• Using a spoon, spread out beet pizza dough onto a parchment-lined baking tray
• Bake for 25 minutes at 360 degrees
• Let cool
• When cool, spread about 3 tablespoons of Kraft Green Onion Dip on the pizza base (You could use either the French Onion or Bacon Cheddar too)
• Chop up some veggies and pile on top! I used green peppers, red, yellow, orange peppers, some red cabbage, some spinach, some black beans, corn, celery, and broccoli on mine.
***You could easily substitute the 1/2 cup almond meal + 1/2 cup brown rice flour for 1 cup of all-purpose flour and you can also substitute the parsley for a herb you prefer. This recipe has a lot of flexibility so you can enjoy the process as much as the fruits of your labor***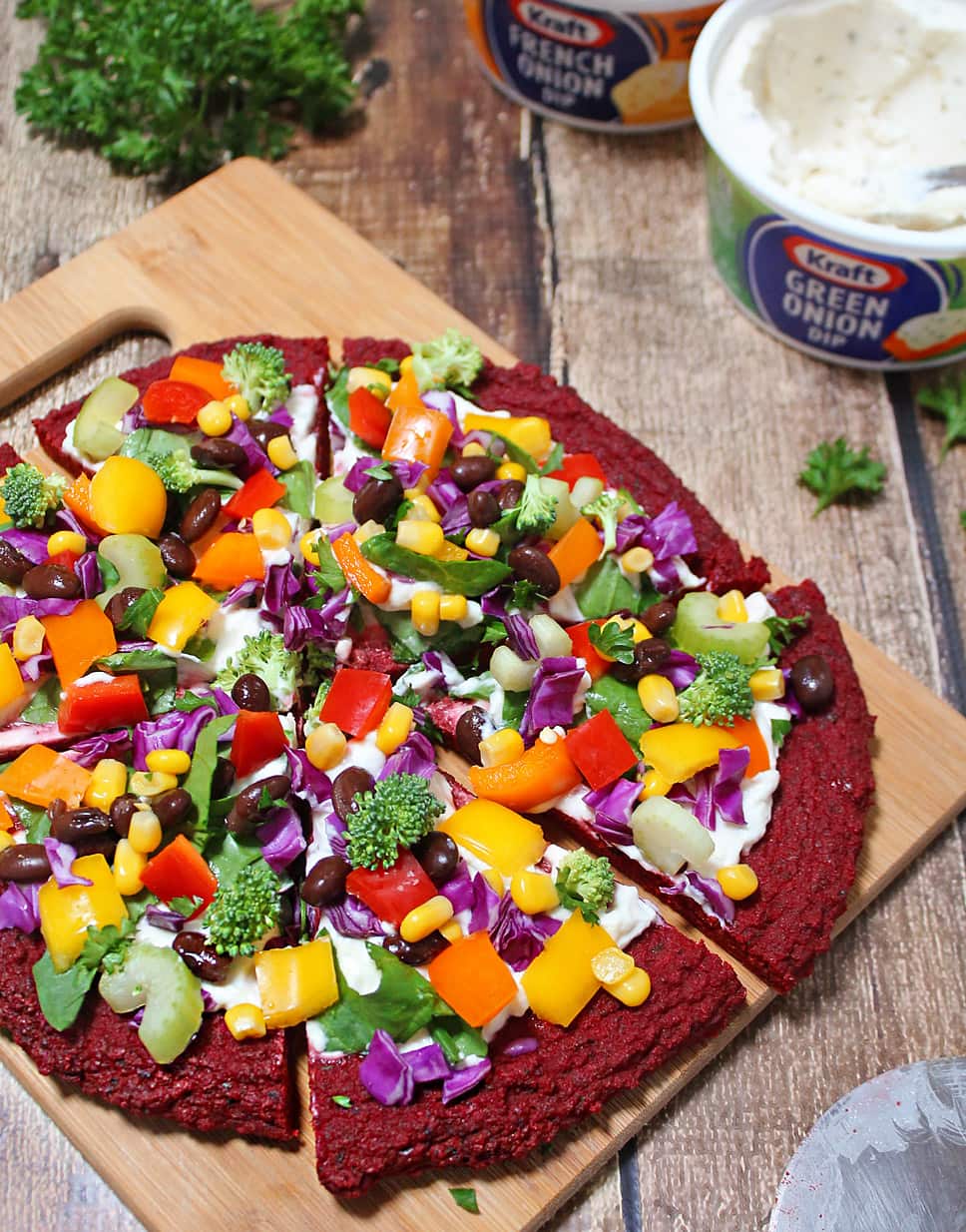 Now, I won't recommend storing leftovers in the fridge or freezer – because this beet flavored fresh veggie pizza doesn't really thaw out or reheat quite well – but, if you happen to have friends over, for say movie night or a get-together, then everyone can join in in making and enjoying this delightful Beet Pizza with Dip & Veggies.