Thank you Bob's Red Mill for sponsoring this post. Create a care package for a loved one today and don't forget to include some baked goods made with Bob's Red Mill products!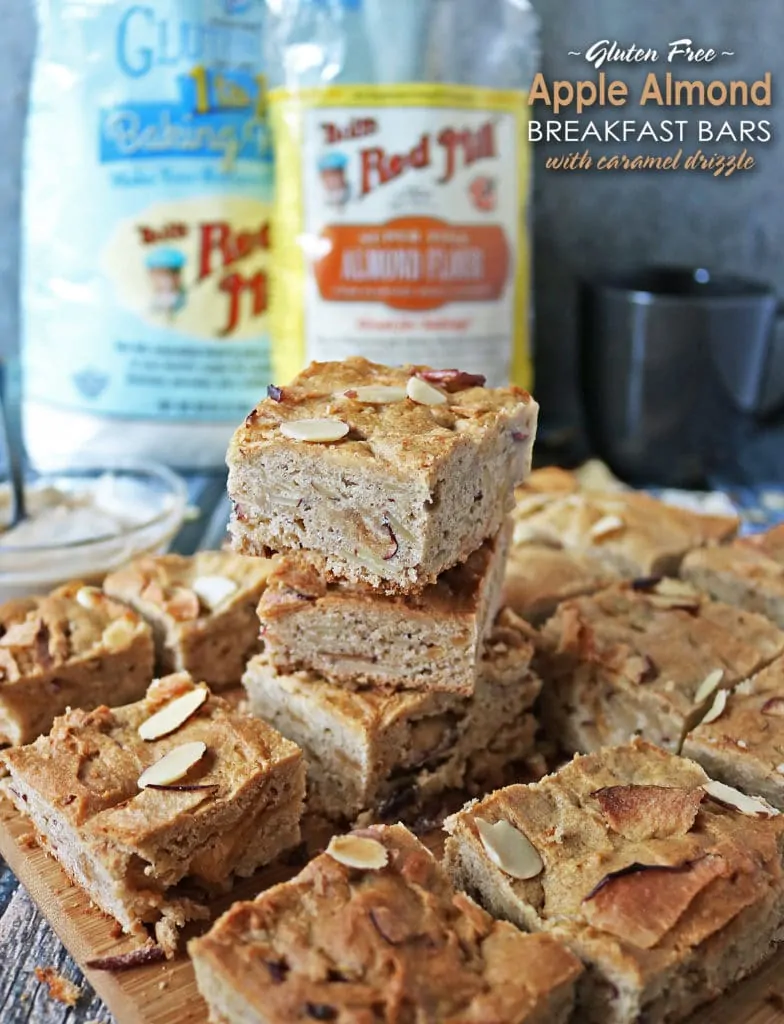 My house is currently on the market and I'm trying so hard to keep my kitchen clean. I gotta admit, I didn't think I would be fighting so hard to keep from scratching the itch to bake ALL the things! Y'all, I long to cover my counters in flour and coconut oil and bake up a trays of Chocolate Pecan Cookies AND Apple Almond Bars in my recently-scrubbed down oven and let the smells of chocolate and almond extract overtake the fumes of oven-cleaner! Baking, like running, is zennifying for me. And, between house-showings and house-hunting and work and school – I'm in search of all the zen I can find!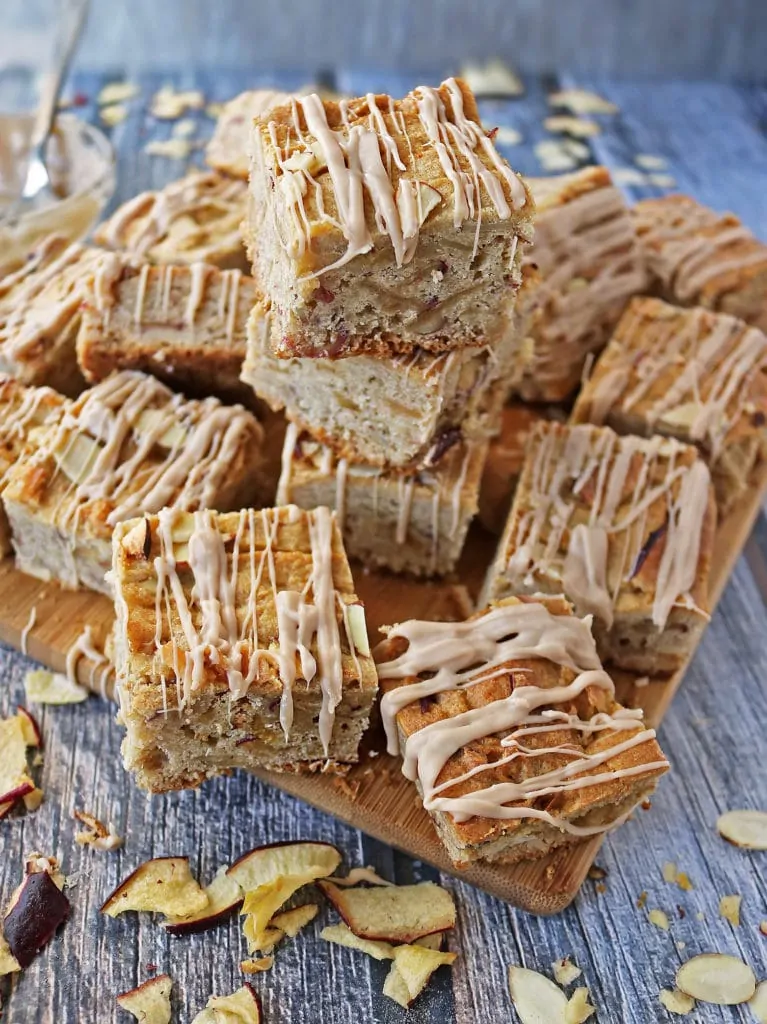 The last time I baked was last weekend when I baked a tray of Gluten Free Chocolate Pecan Bars (recipe coming soon) and a tray of these Gluten Free Apple Almond Bars With Caramel Drizzle, because caramel + chocolate were meant to be together like flour and kitchen countertops – right? I baked these goodies up for my daughter who is off at college, leaving me an empty-nester Monday through Friday. Instead of sending her a care package, I had these boxed up as part of a care package for her to take with her as she has been coming home every weekend since college began. I wish I could say I was just baking for her out of the goodness of my heart, but, y'all, baking is zennifying for me – in fact, now Psychologists have found that baking for others makes the baker feel as good as the recipients!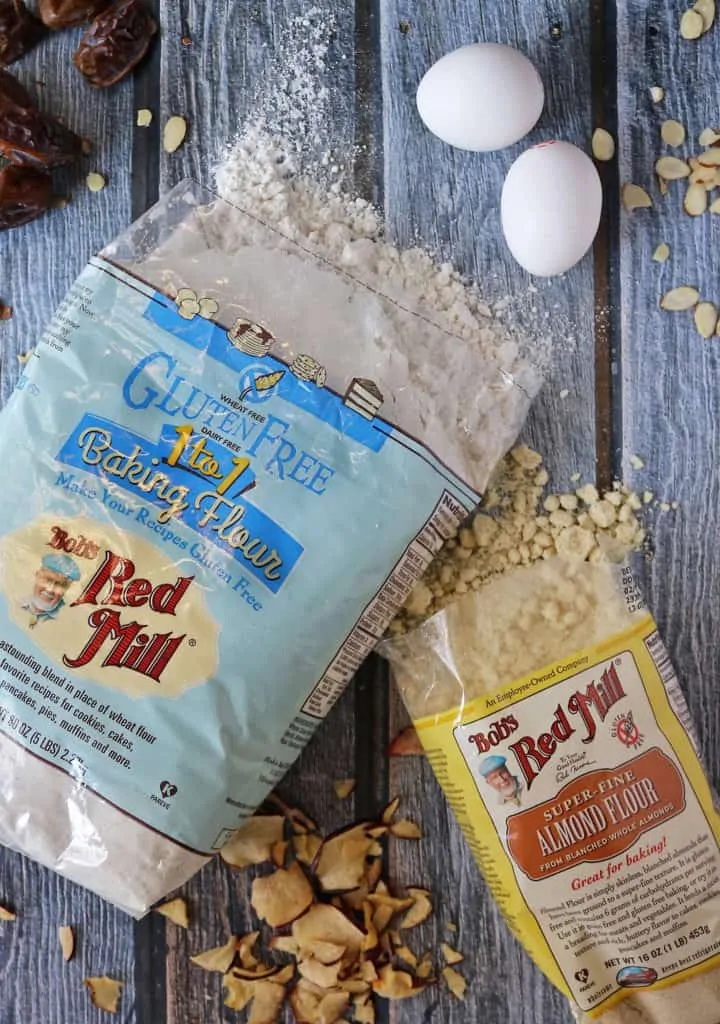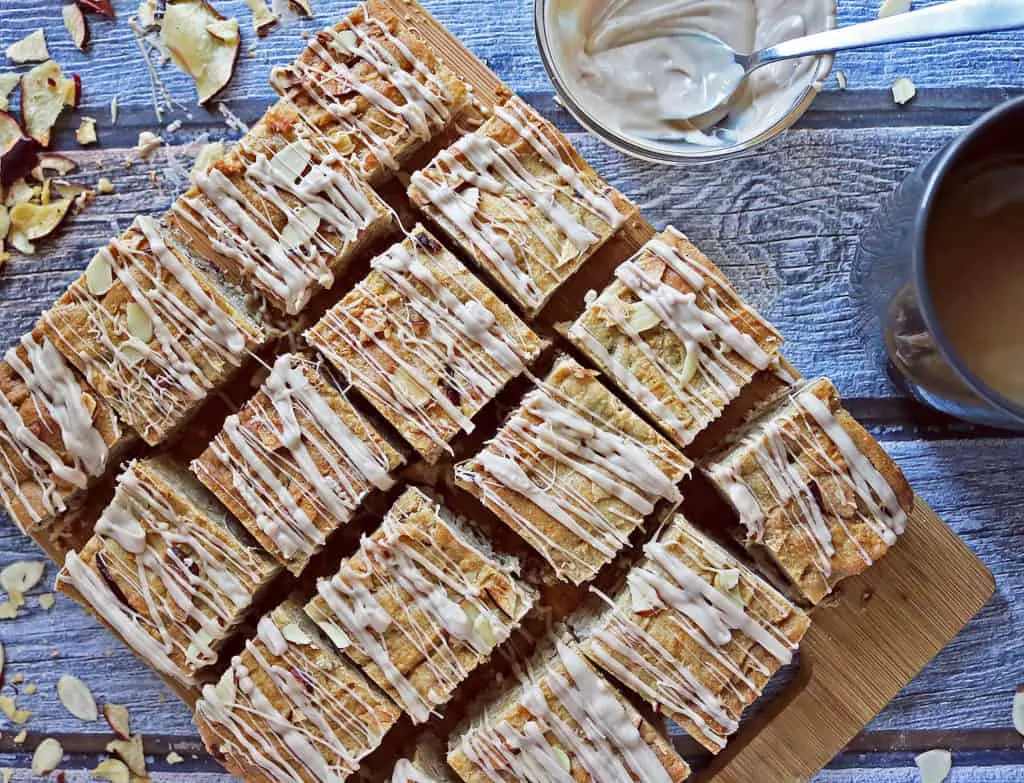 For these Gluten Free Apple Almond Bars I used a combination of Bob's Red Mill gluten free 1-1 flour, and Bob's Red Mill almond flour. Bob's Red Mill flours are milled from premium quality ingredients, giving baked goods that extra touch of quality.
Bob's Red Mill likes to say "Made with love, baked with Bob's."
I whipped these bars up in my blender and folded in a handful of apple chips, almonds and plenty of almond extract at the end just before baking these up. These bars are so versatile – you don't have to use apple chips and almonds, you can easily sub in pear chips or apples or pecans or whatever you fancy.
[Tweet "Gluten Free Apple #GlutenFree Almond Bars With Caramel Drizzle #BRMCares #sponsored @bobsredmill"]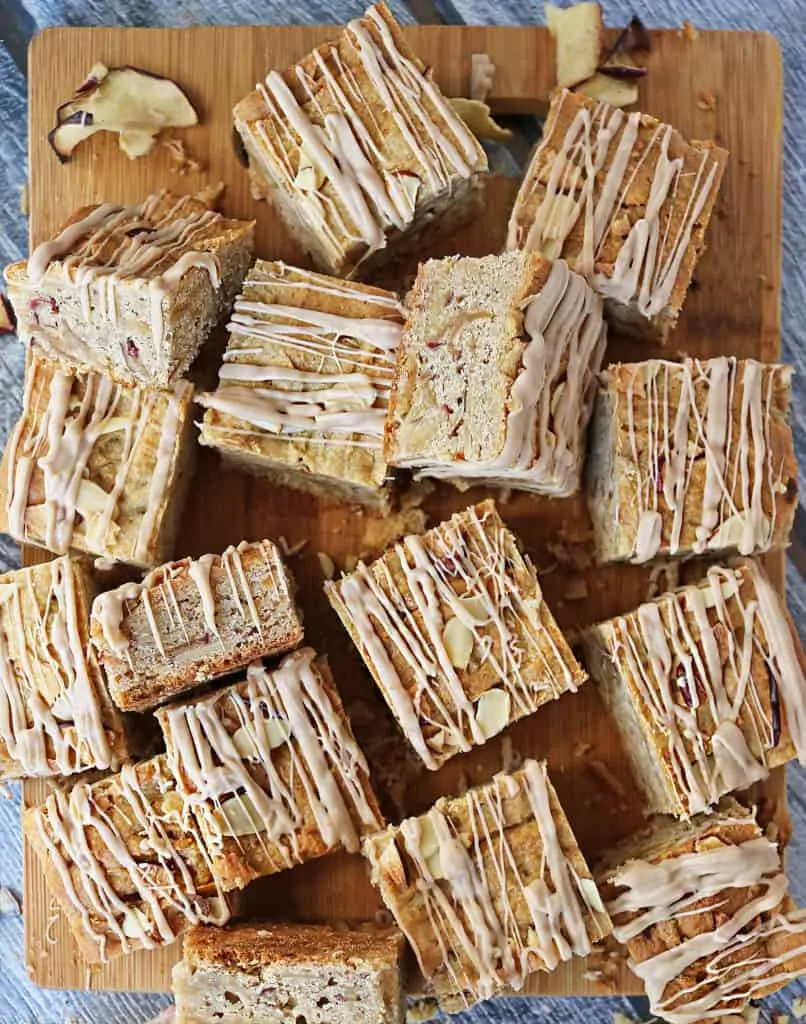 If you are as enamoured with Bob's Red Mill products as I am, grab this coupon AND don't forget to enter the giveaway below for a care package of Bob's Red Mill products!
The giveaway runs between September 5 – September 20 and is for 18+ residents of the US only. Only one winner per household. Winners will be randomly selected and notified by CLEVER by Thursday, September 21.

I was selected for this opportunity as a member of CLEVER and the content and opinions expressed here are all my own.