Crispy on the outside and soft on the inside, these little Broccoli Croquettes, or Broccoli tots, are deliciously spiced and sure to please everyone.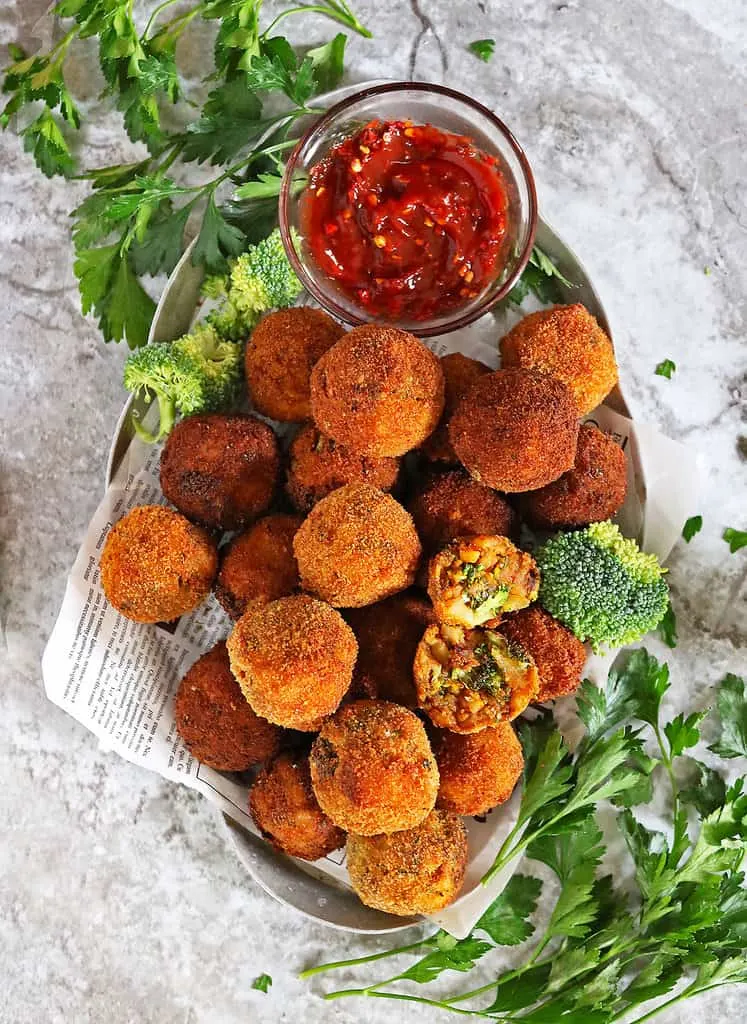 These Broccoli Croquettes are such a tasty little snack as well as an interesting side dish. And they bring back fond memories of my childhood in Sri Lanka.
In Sri Lanka, croquettes are referred to as cutlets, and they are served up along with yellow rice and curry at just about any celebratory meal.
My mom would also pack croquettes (aka cutlets) with some bread and butter sandwiches, every time we took a train. Which, always, made for a fun and tasty train ride.
Channeling that memory from my youth, I decided to make some croquettes to take on a small trip my daughter planned for this past Labor Day weekend.
She mapped out a few waterfalls between Highlands and Cashiers in North Carolina for us to hike and take in. And, I figured it would be fantastic to make some broccoli croquettes, much like these carrot croquettes, to enjoy on our trip.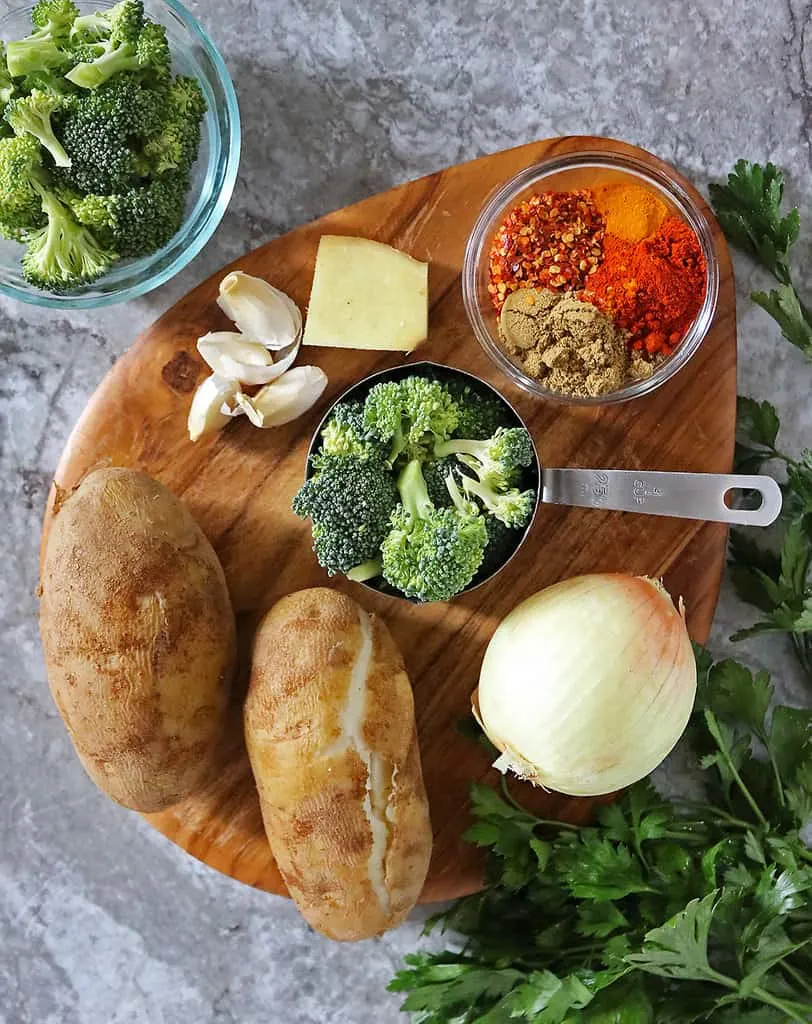 What are the ingredients to make these Broccoli Croquettes?
You will only need 11 ingredients to make these crispy tots, and they are:
Potatoes,
Broccoli,
Coriander,
Smoked paprika,
Turmeric,
Ginger,
Garlic,
Onion,
Parsley,
Egg
Breadcrumbs
I like a little spice, so I added in some chili flakes. But they are an optional 10th ingredient, and you do not have to add any in. Other than the chili flakes, all the other ingredients are necessary to make these crispy nuggets.
When it comes to garlic, onion, and ginger, I would strongly suggest using the fresh ones you find in the produce section. However, if you do not want to deal with all the peeling and chopping, then there are usually peeled and chopped versions sold in containers in the produce section. But, make sure that the powdered versions of onion, ginger, and garlic are not used in this recipe.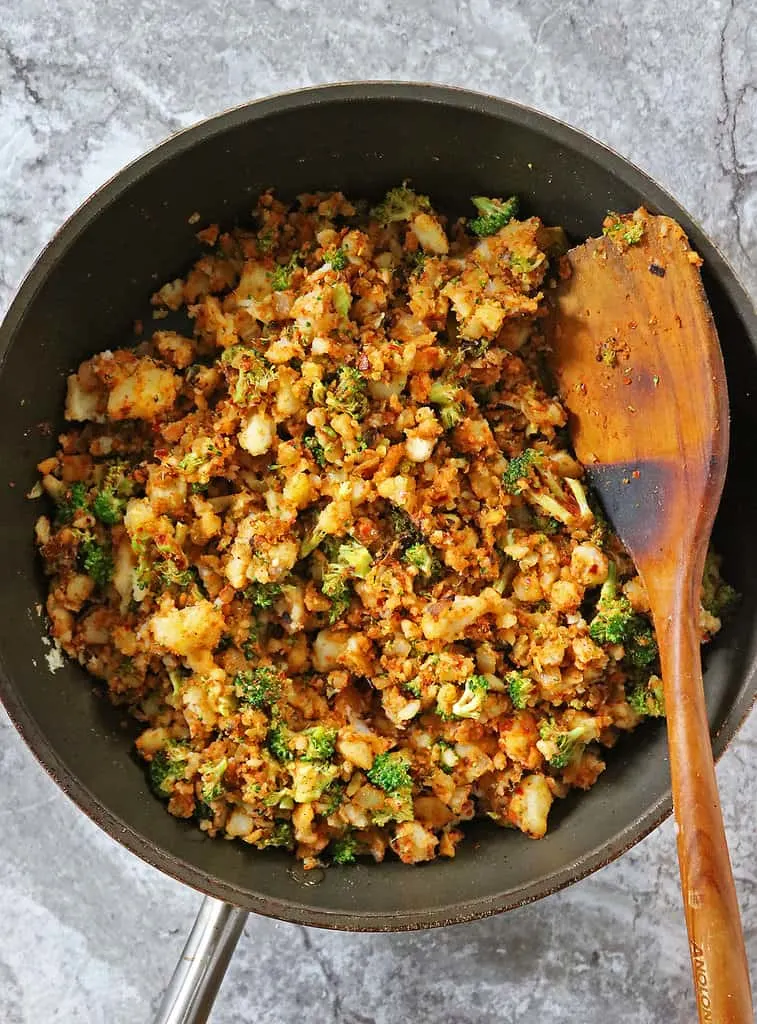 Steps to make these Broccoli Croquettes…
These Broccoli Croquettes involve a few steps to make, but they are so worth the effort.
First off, you will need to boil the potatoes. You could bake them too if you prefer. Or, you could stop by Wendy's and grab some baked potatoes to use.
Then, you will sauté the onions, ginger, and garlic and add in the cooked potatoes, broccoli, and spices. Then, you will form this mixture into bite-sized balls.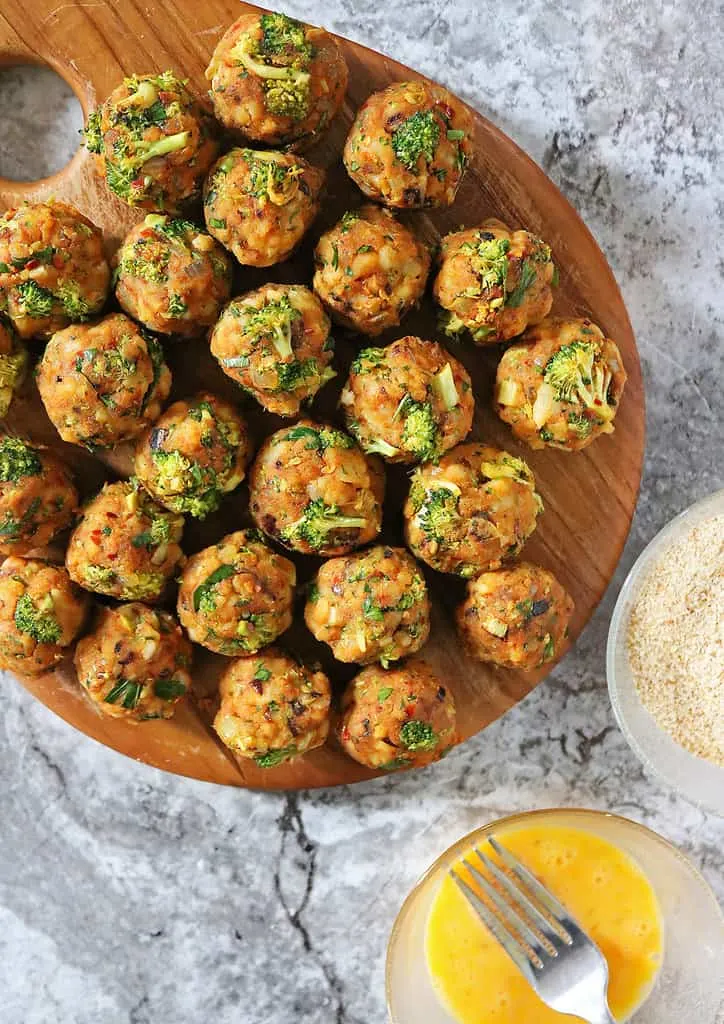 Next, the balls will be dunked in egg wash or any plant-based milk. And, rolled in some breadcrumbs.
The final step is frying these in some hot oil and digging in. You could also bake them, like I did when I made these Lentil Spinach Croquettes.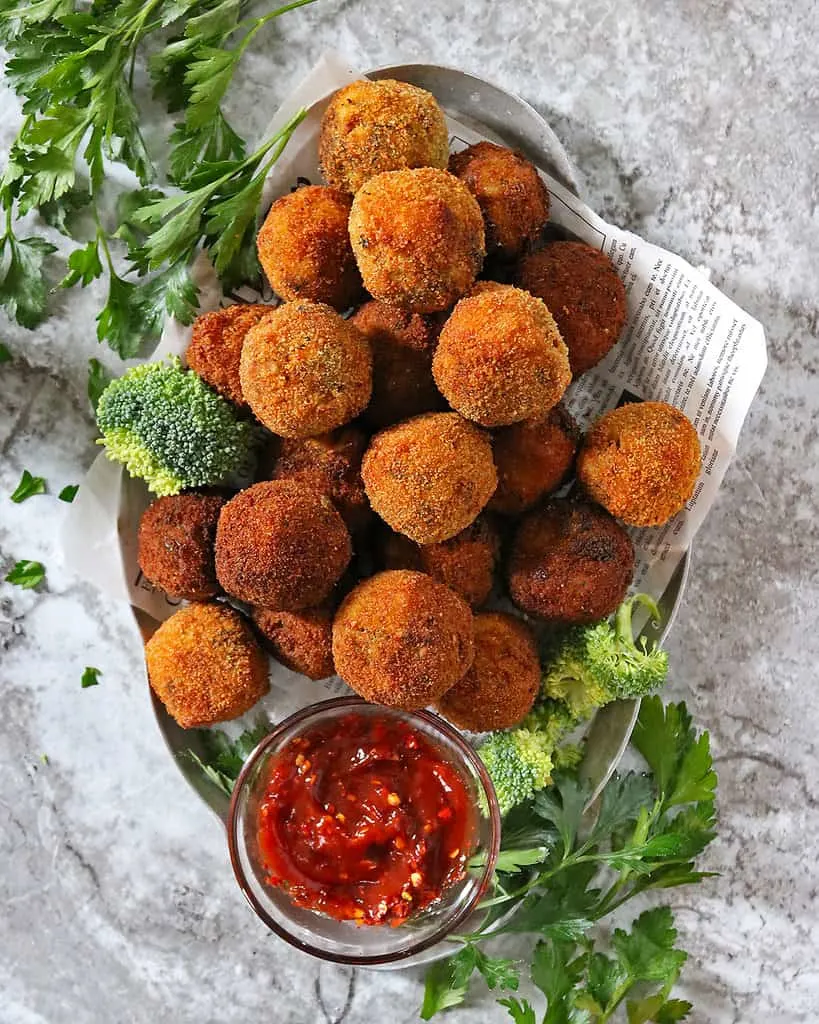 How do you serve these croquettes?
These are best served freshly fried.
They work well served as a snack or even as a side dish along with some rice, curry, and chutney.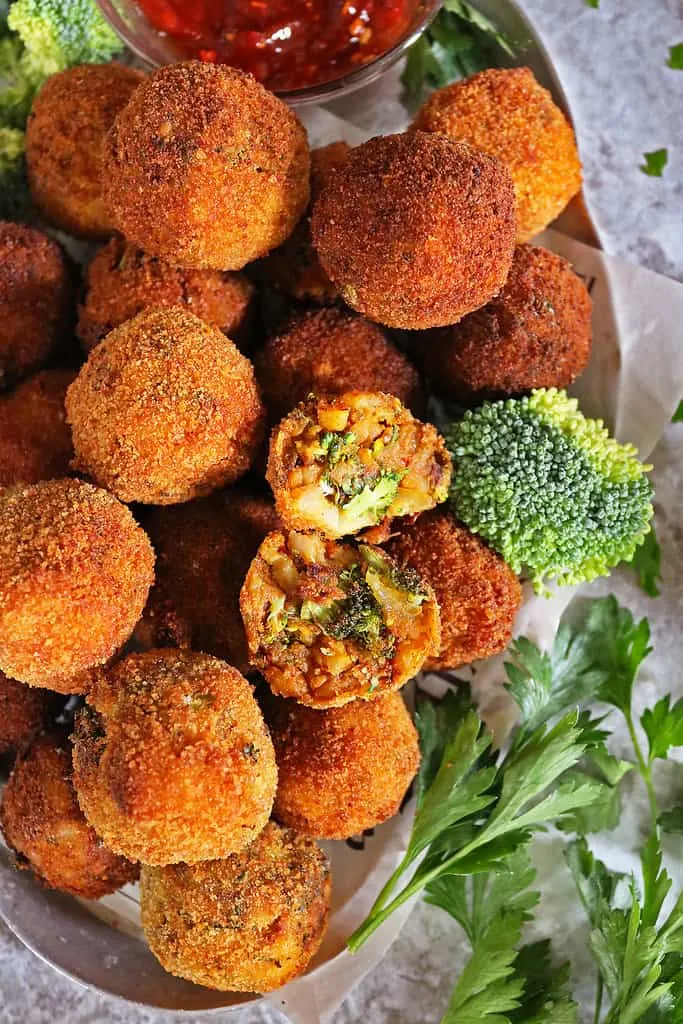 How do you store these?
One thing to consider, these lose their crispness when they sit in a container. But they are just as tasty. And, if stored in an airtight container, these broccoli croquettes will last about 5 days.
Now, in the past, my mom taught me that I could make a batch of these and only fry the amount I will eat. The rest would be stored in the freezer, without being fried. That way, every time you crave these, you can fry up a few, and they will be perfectly crispy.
If you fry the whole batch and store some in the fridge for the next day, then you could reheat these in an oven or air fryer to restore their crispiness.