This post is sponsored by the Everyday Delicious promotion at Publix. The opinions and text are all mine.
In this easy Chicken Saltimbocca recipe, chicken breasts are rolled with spinach, onions, garlic, and feta, and then simmered in a tasty tomato-based sauce. Low carb and gluten free, this is a tasty and comforting meal your family is sure to love.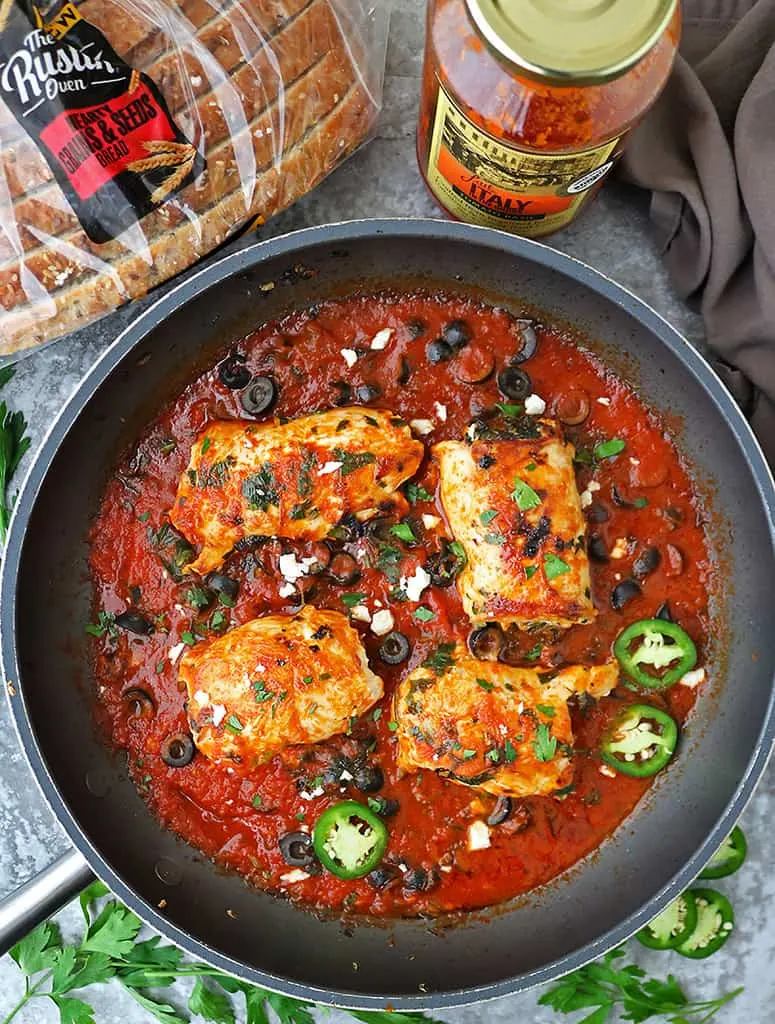 In our home, we eat a lot of curry. I grew up with curry. Oftentimes, it is the easiest and tastiest thing I can make for dinner ~ especially in a hurry. But every now and then, I take a break from curry to try out something different.
These days, something different for us tends to revolve around loading up frozen pizzas, having a snack night (aka eat what's there night), and doctoring up rotisserie chicken from Publix.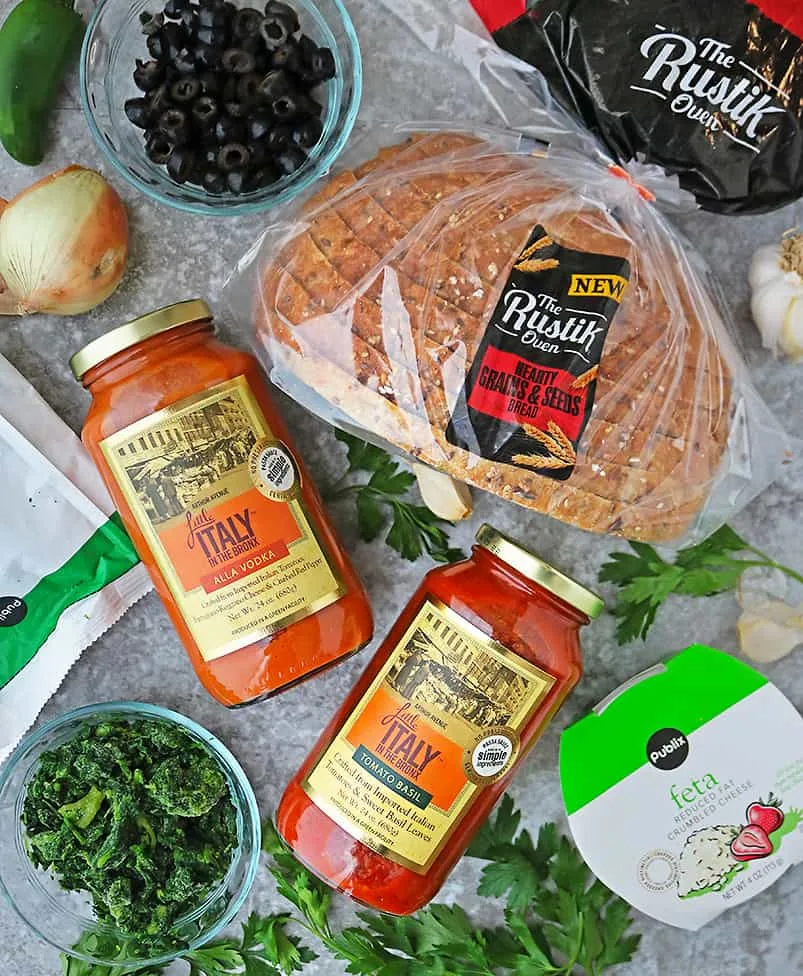 Speaking of Publix, there is an Everyday Delicious Italian Night promotion going on at Publix now through 11/6/20. During the Everyday Delicious Italian Recipes promotion, items such as:
Celentano Pasta
Land O Lakes Spreadable Butter
Little Italy in the Bronx Sauce and
The Rustik Oven Bread
are available at huge savings! Which means you have the building blocks of an Italian meal you and your family are sure to love!
It's been a hot minute since I made anything Italian. In fact, it's been quite a while since I even had pasta. But, as I perused the products offered on sale, I was reminded of a rolled up chicken dish Giada De Laurentiis shared. After a quick search for "rolled up chicken Giada De Laurentiis" on Google, I found out about Chicken Saltimbocca.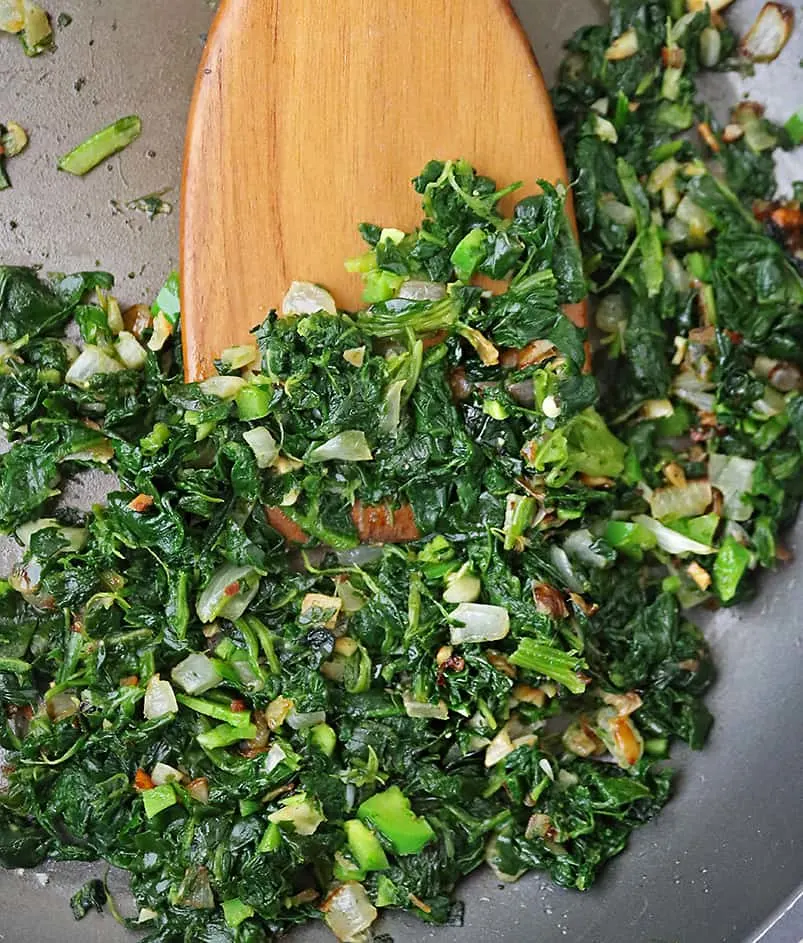 It was a dish that involved pounding out chicken, seasoning it, then layering it with prosciutto, spinach, and Parmesan, rolling it up and cooking it until it was deliciously browned.
I wanted to add my own spin to this dish, so I dug into the annals of Google a bit more. I didn't want to leave out any key ingredients that gave it its name of "Chicken Saltimbocca."
My digging revealed that Saltimbocca meant "jump into the mouth." In other words, a chicken dish so tasty that your taste-buds will be begging for more immediate indulgence of this deliciousness.
Several Saltimbocca recipes called for the use of boneless veal cutlets, prosciutto, fresh sage leaves, butter, and white wine. But, I chose to put a spin on Giada's version. Just like her recipe, I pounded out the chicken, seasoned it with salt and pepper and used frozen spinach.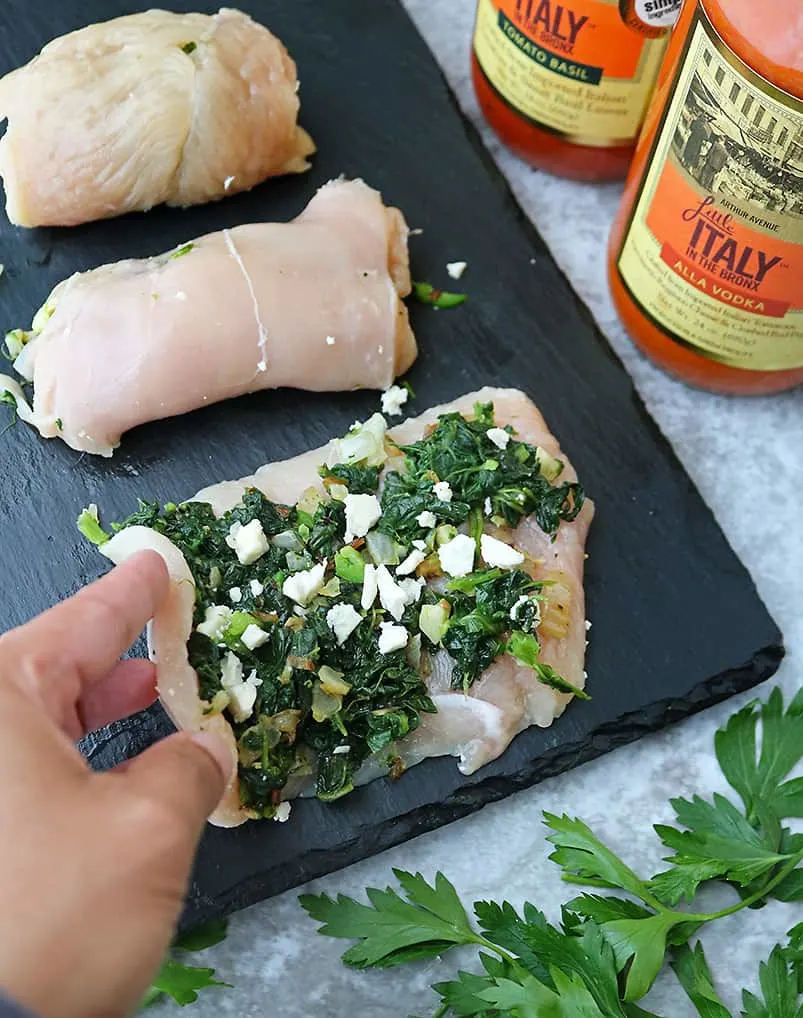 I opted to leave out prosciutto. I also used feta instead of parmesan and sautéed the frozen spinach with onion, garlic, and jalapeño ~ for a bit of a kick.
Then I rolled up these pounded out, spinach and feta stuffed, chicken breasts. I secured these with a toothpick and browned them in the same pan I used to sauté the onion, spinach, and garlic in.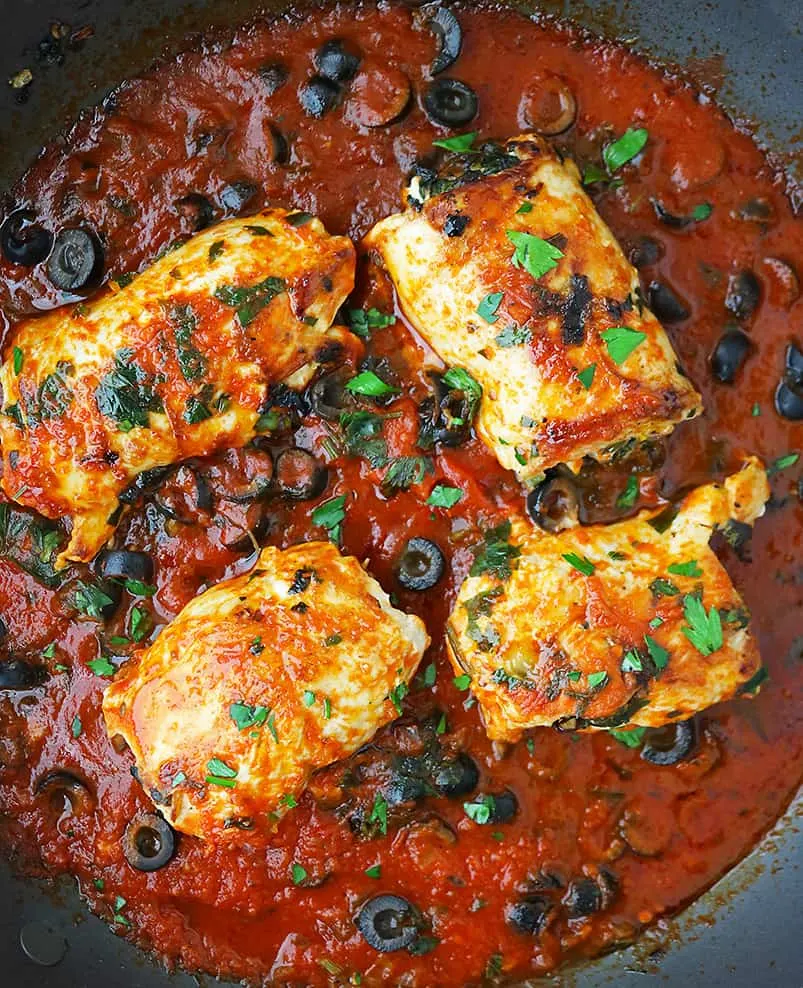 Then, instead of calling it a day, I added in some of the Little Italy in the Bronx Sauce I found at Publix during the Everyday Delicious Italian Night promotion. I also added in a bit of onion and garlic and let the gently browned rolled chicken breasts hang out in that simmering delicious sauce for a hot minute or two.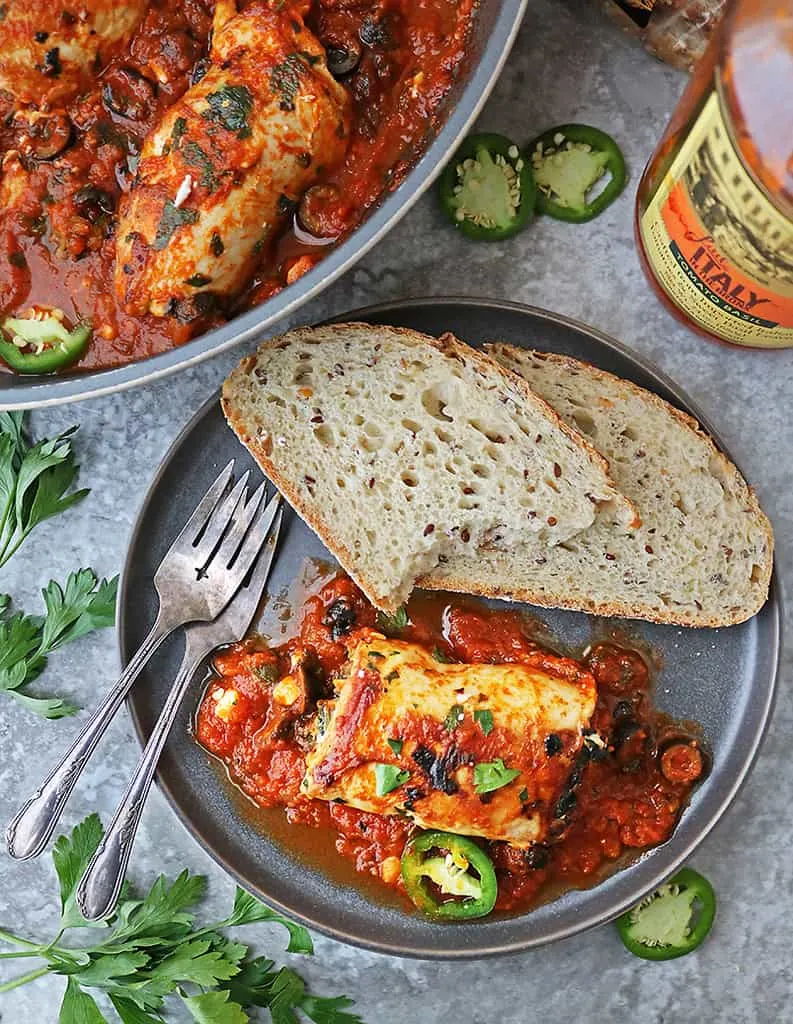 When my daughter and I had our first bite of this Chicken Saltimbocca, the second one literally "jumped into our mouths."
We loved this Chicken Saltimbocca as it is such an incredibly flavorful dish. Served by itself, it is a low carb, gluten free meal that's as tasty to indulge in as it is easy to make.
However, I had also brought home some of The Rustik Oven Bread. My daughter lightly toasted up a few slices and we used them to sop up any remnants of that tasty sauce off of our plates.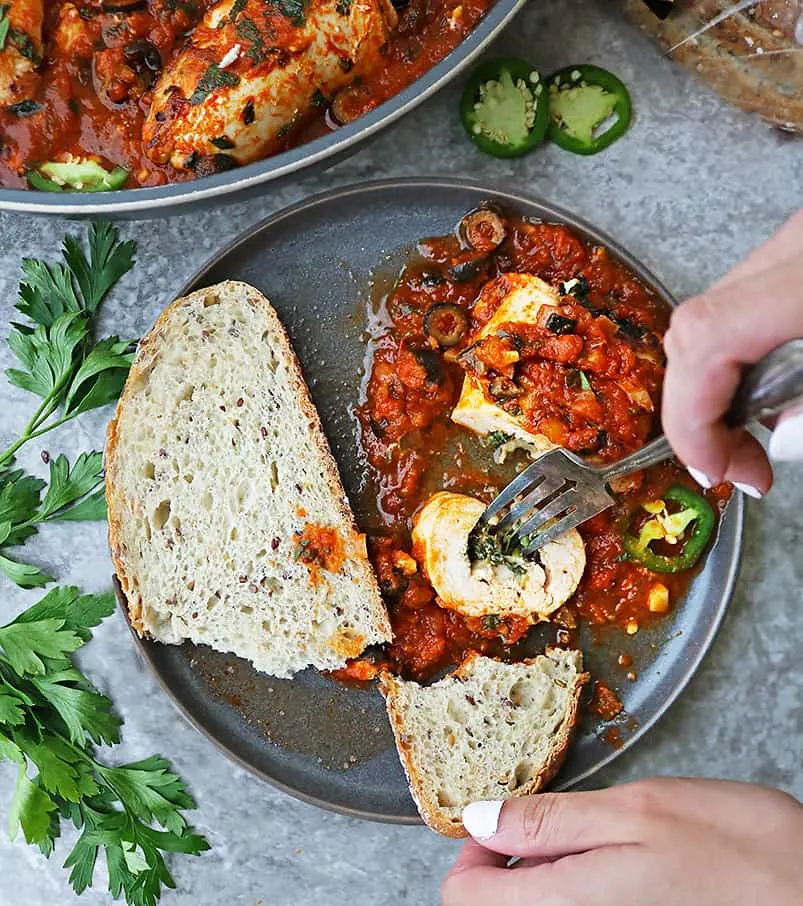 Head on over to your local Publix store and check out the deals during the Everyday Delicious Italian Night promotion. Grab the in-store Extra Savings flyer to see a complete list of product savings included in the promotion. If you don't see an Extra Savings flyer in the kiosk, simply ask customer service for a flyer. They're always very helpful! You can also look for the at-shelf signs throughout the store which highlight the savings happening during the promotion.
Before you leave Publix, make sure you grab:
Little Italy in the Bronx Sauce (currently on sale for $3.99 in the 15-24-oz sizes)
The Rustik Oven Bread (1 lb. loaves are 2 for $6).
And give this recipe a try!