This is a super easy Three Bean Salad Recipe. In it, canned kidney beans, black beans, and cannellini beans unite in a tangy, garlic ginger balsamic vinaigrette. This chopped salad is perfect for summer get-togethers, picnics, and a quick lunch.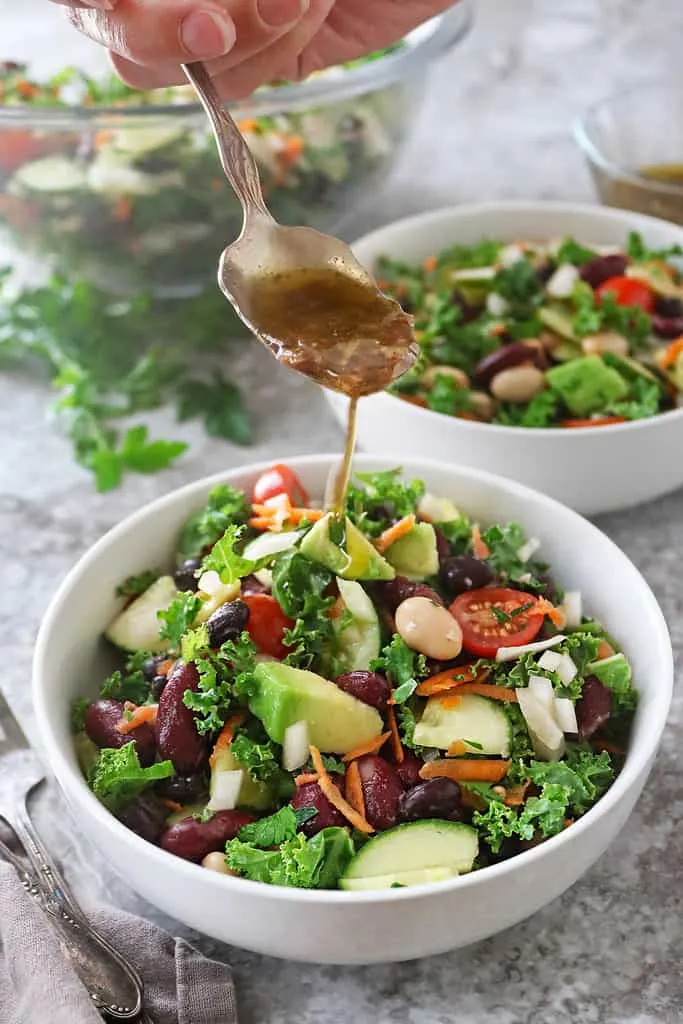 This three bean salad has become one of my favorite salads this summer. It is a versatile, plant-protein packed salad, that is both light and filling.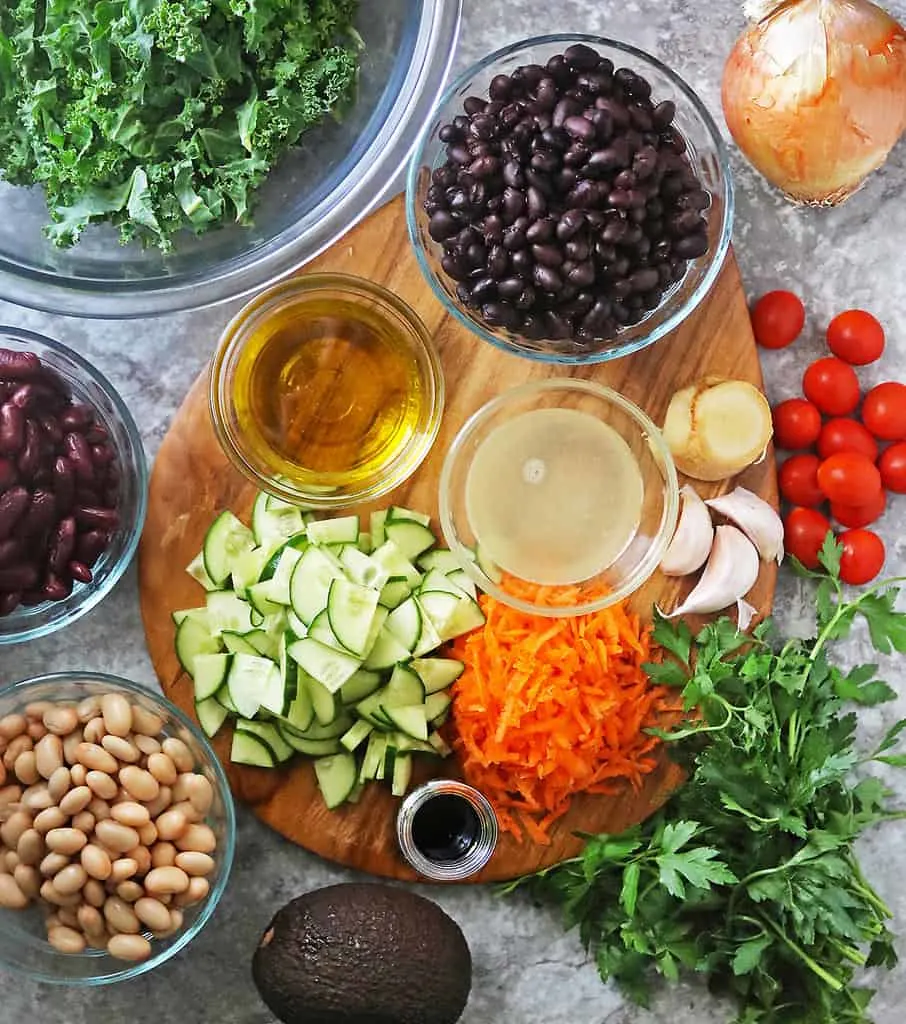 What are the ingredients needed to make this 3 bean salad?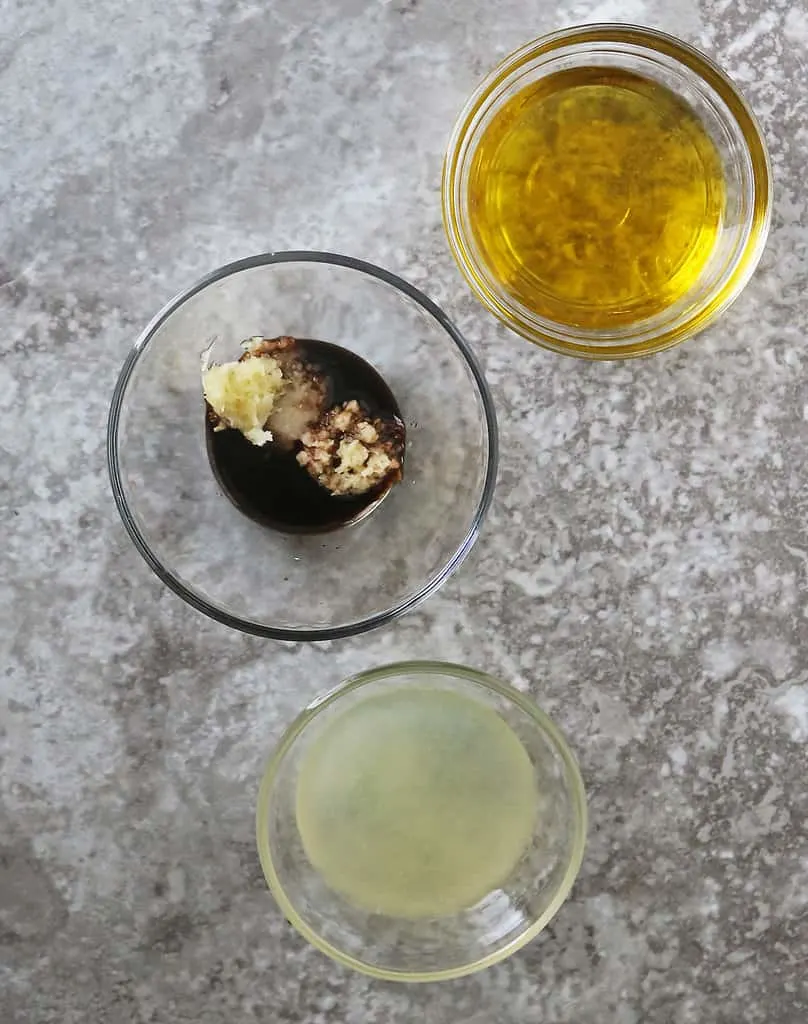 You will need the first 6 ingredients to make the garlic ginger balsamic vinaigrette, and the other 10 ingredients to make the salad:
Ginger
Garlic
Balsamic vinegar
Olive oil
Lemon juice
Salt
Avocado
Carrot
Cucumber
Tomatoes
Canned black beans
Canned kidney beans
Canned cannellini beans
Onion
Kale
Parsley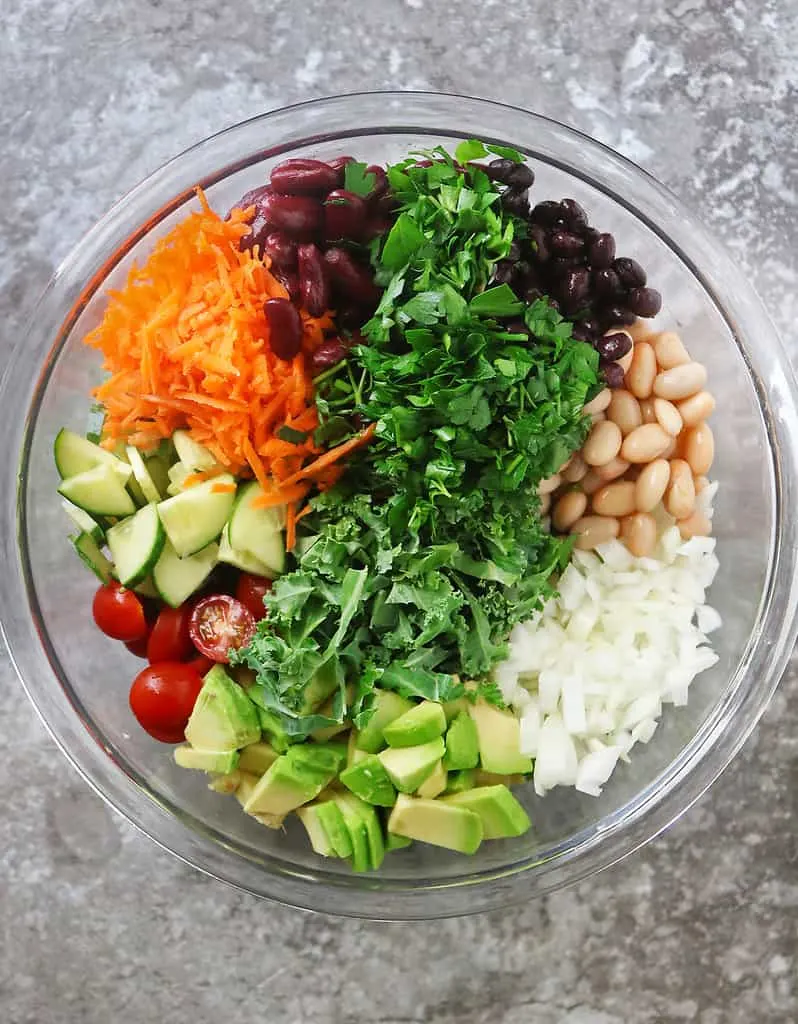 I love this salad for so many reasons! One of those reasons is that it is so versatile!
You can change up the variety of canned beans you use. Instead of black beans, kidney beans, and cannelini, you could use chickpeas, pinto beans, and lima beans. You can also add in veggies like shredded zucchini or diced cabbage or shaved beetroot, or any of your favorite veggies in addition to, or, instead of the veggies I have used.
If you eat eggs, boil one, chop it up into bite sized pieces and add it in as well.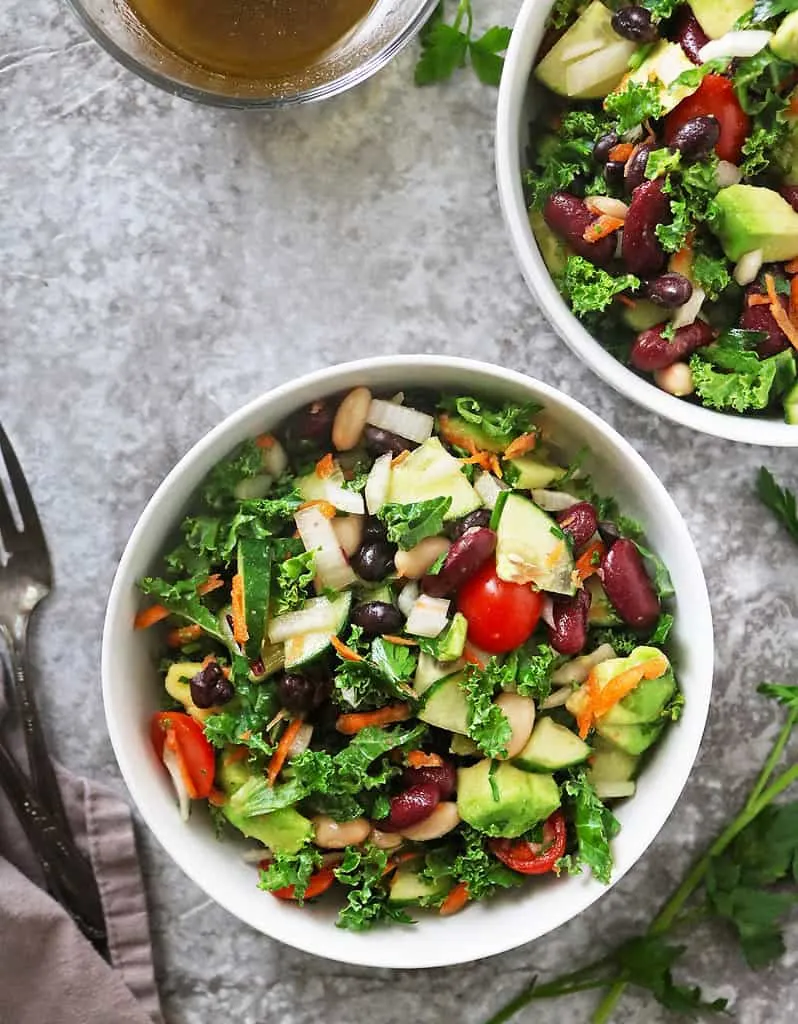 Another reason I love this salad is it is filling yet light. I can enjoy a large bowl of this salad and feel satisfied but not feel weighed down.
Speaking of feeling weighed down, a few months ago, I entered a chapter in my life that, over the last month or so, has left me emotionally and creatively constipated. So much so, I took a break from this blog for way too long. However, I seem to have come "unplugged" and finally returning to this little joyous endeavor of mine with this recipe for an Easy Three Bean Salad Recipe with a garlic-ginger balsamic vinaigrette.
And, getting back to this recipe…
Once you have prepped all the veggies and canned beans you want to use, then simply toss them in this insanely delicious, garlic ginger balsamic vinaigrette. And, you have one heck of a tasty and satisfying salad on your hands.
Make it your main meal (like I often do,) or serve it as an accompaniment to some beet onion jam slathered veggie burgers, veggie dogs, Broccoli Olive Salad, or anything you grill up this summer. With a light meal like this, you might just have enough room for these fruit popsicles or no bake chocolate pie!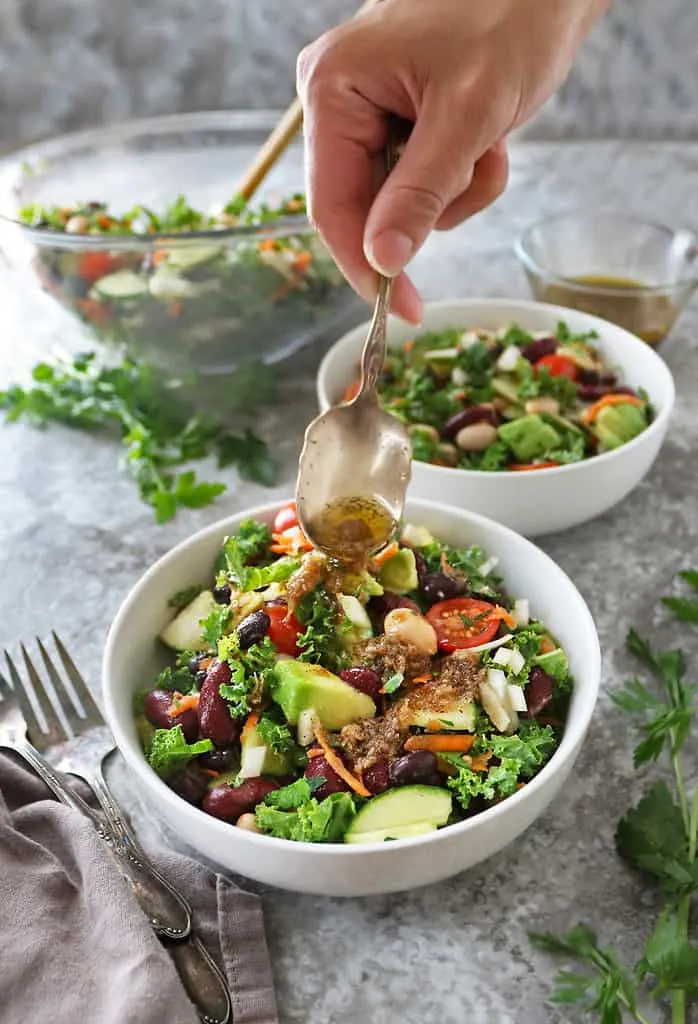 Thanks so much for stopping by. If you make this recipe, please let me know in the comments below what you think of it, or tag your creation on social media with @savoryspin or #savoryspin. For more fusion, spice-filled, recipe ideas, please subscribe and follow me on Facebook, Instagram, and/or Pinterest!