In these Triple Chocolate Oatmeal Pancakes, oatmeal unites with cocoa AND chopped up pieces of the Mango Coconut Chocolate Bar AND pieces of dark chocolate covered almonds for a decadent breakfast treat ~ perfect for chocolate lovers!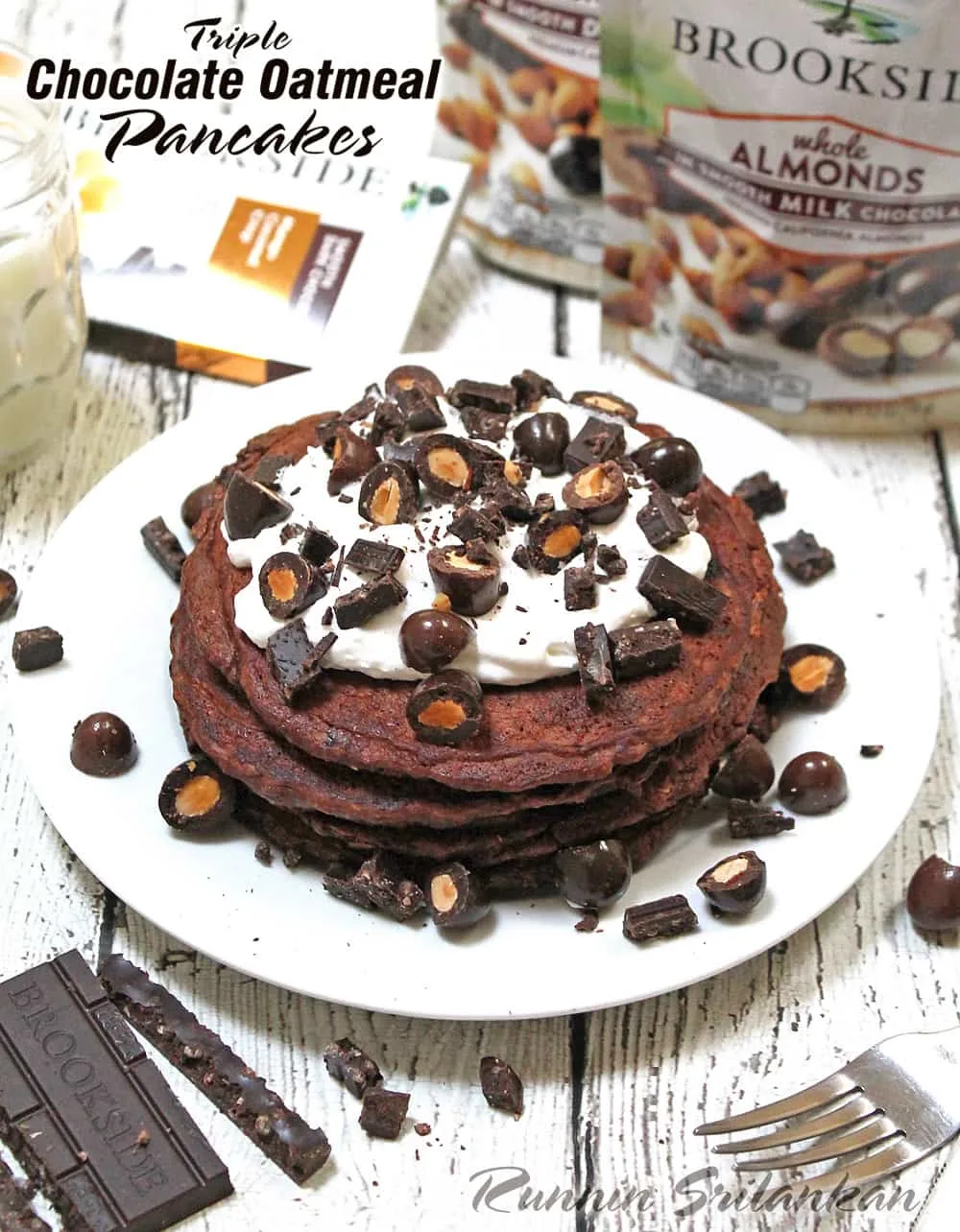 By George, I think I finally figured out how to not have to cut my grass every week…
I am not sure why I never thought of this before…but, 10 days ago, I discovered …(drum roll please)…the lowest setting on my lawnmower!
Some people have told me that it's not good to cut it down so low, but, y'all – ten days of not having to chase my pushmower around my yard is reason to celebrate! Preferably – with chocolate!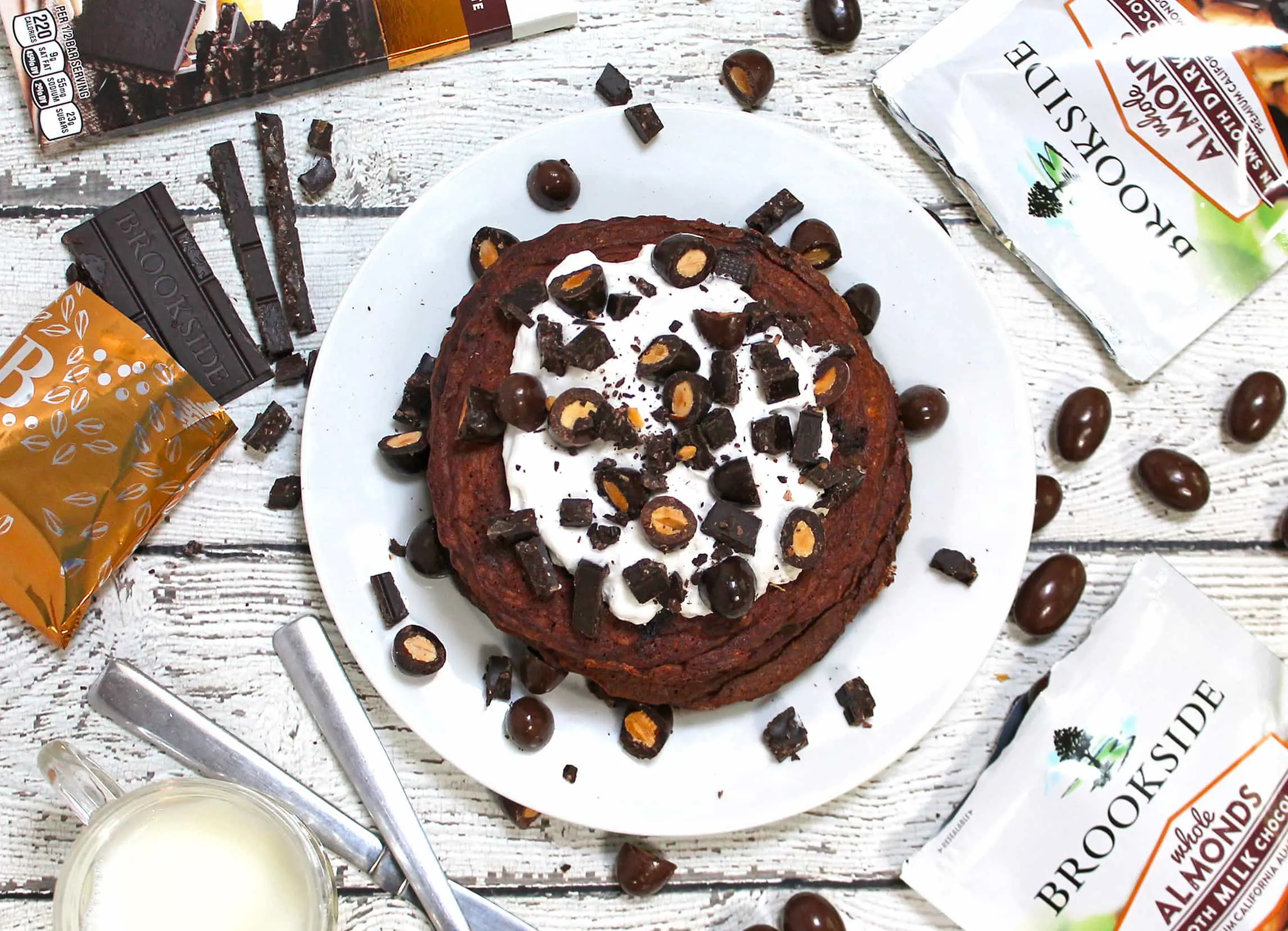 You see, I have a large, hilly, yard; and, constantly cutting it and weed eating it turns into quite the workout. While most times this is a good thing, being outside in the heat for long periods really kills my appetite for the rest of the day! Does the heat have that effect on you too? While I might go to bed not hungry; the next day, I tend to wake up ravenous!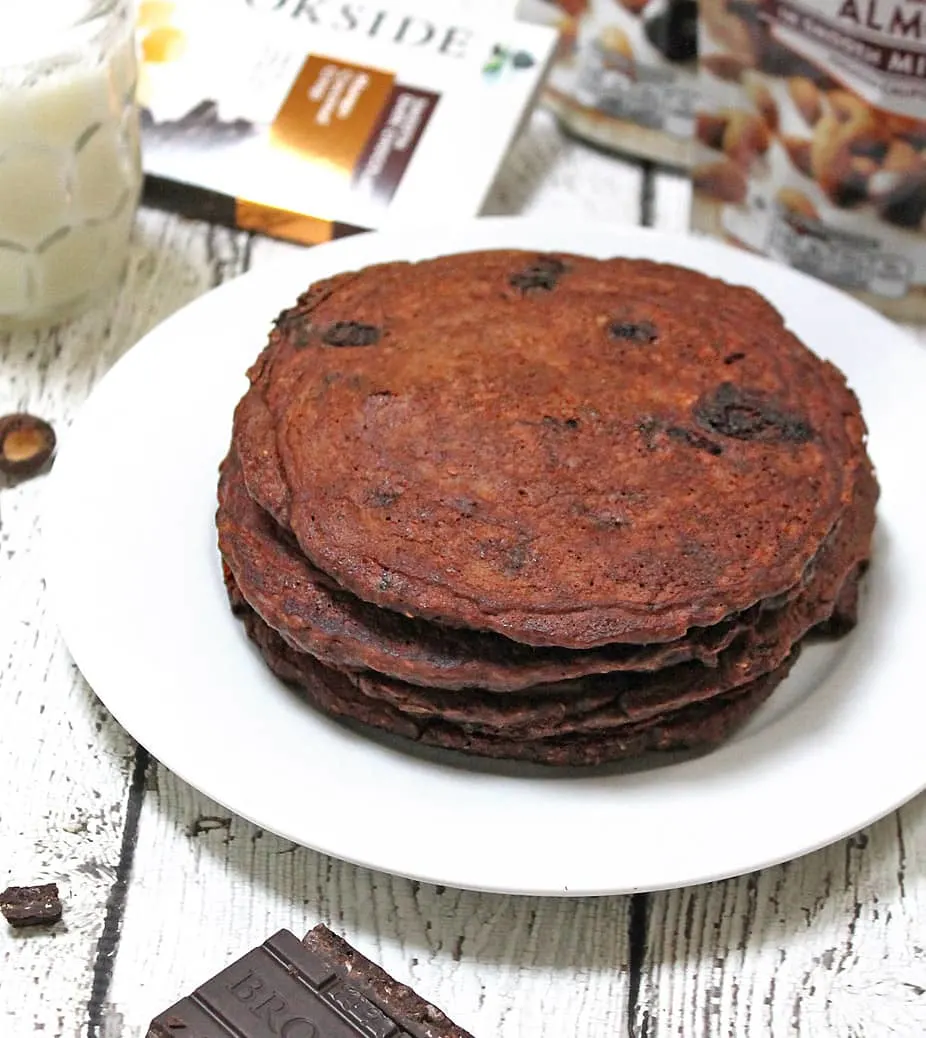 And mornings -after evenings filled with yardwork- demand pancakes!
And, not just any pancakes, mind you – but Triple Chocolate Oatmeal Pancakes! Pancakes that will not feed your appetite, but, also feed your soul!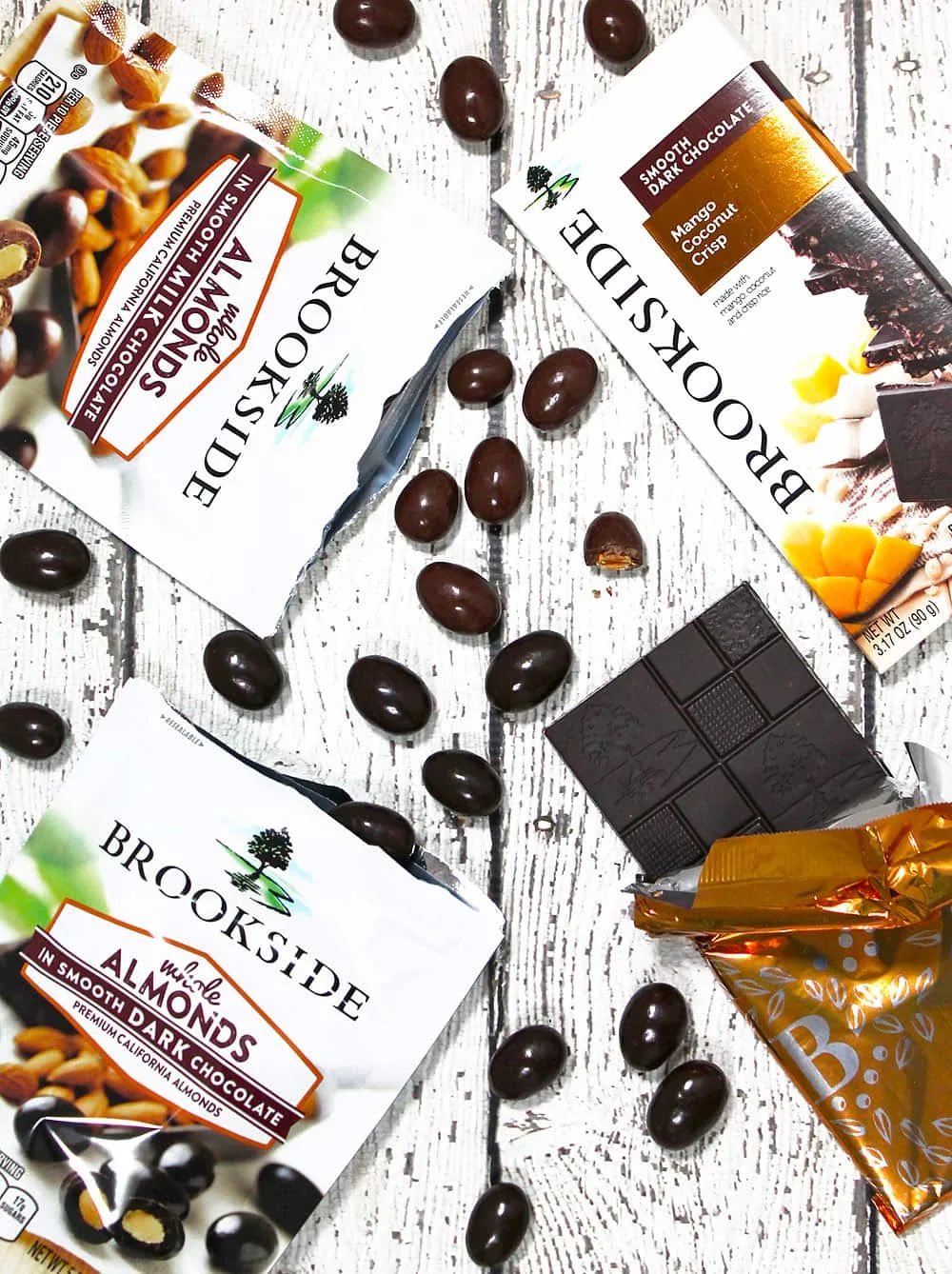 Recently when I was at Target, I came across Brookside's new assortment of chocolate bars in 4 flavors: Blueberry & Cranberry Almond, Cranberry Almond, Mango Coconut and Summer Berry. I also found pouches of Brookside's new Dark Chocolate covered Almonds, Dark Chocolate Blueberries, and, Milk Chocolate covered Almonds. I ended up grabbing a Mango Coconut bar and a Dark Chocolate covered Almonds pouch and headed home thinking I would snack on them that evening. All of these new Brookside flavors are available exclusively at Target.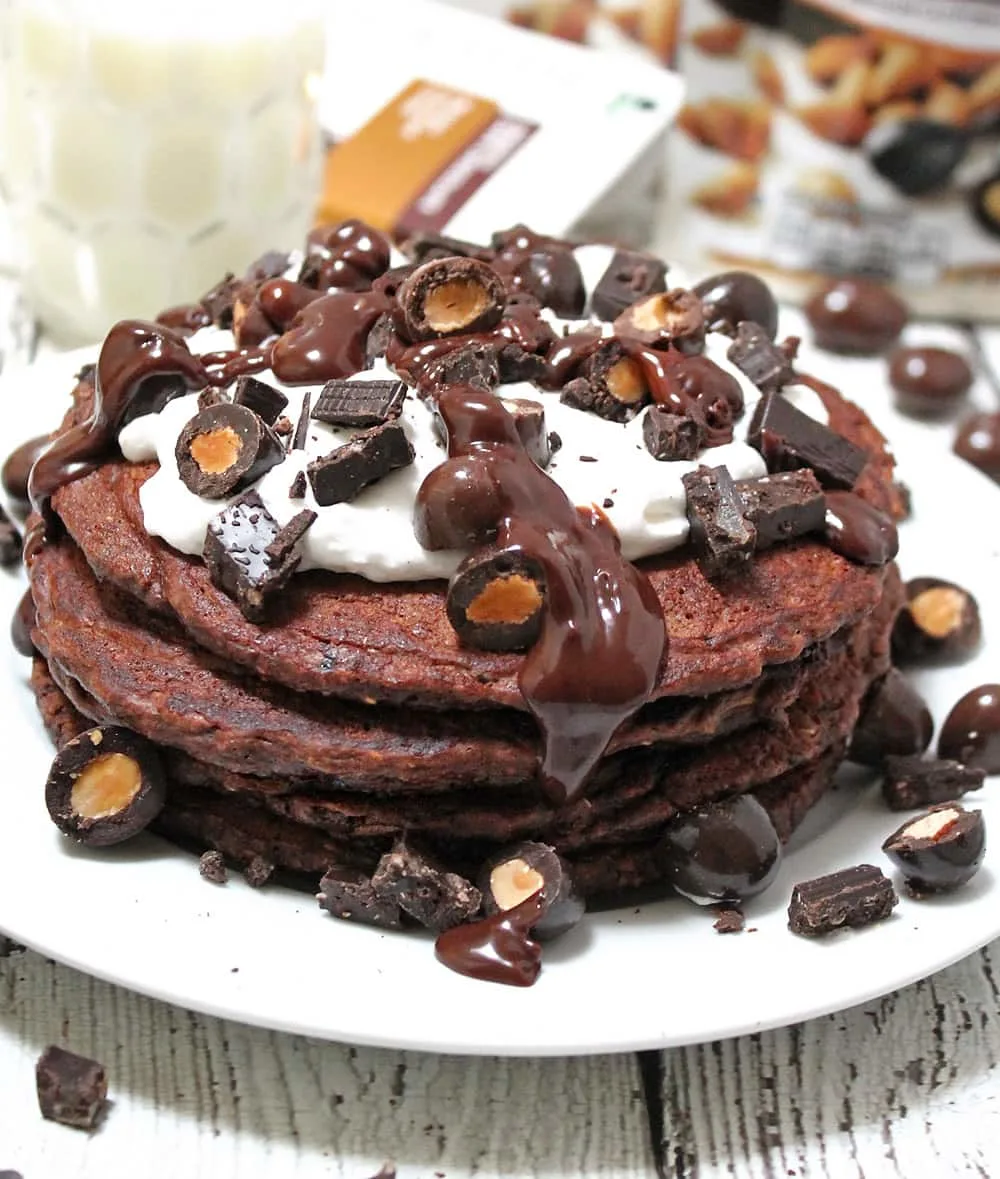 Of course, this happened to be the evening I chose to cut the grass and so those chocolates lay on my counter untouched! Even my daughter came home after working a double shift and we both just sat and napped on the couch – clearly, we live on the wild side!
But, when morning came, we had the brilliant idea to make oatmeal pancakes with cocoa AND chopped up pieces of the Mango Coconut Chocolate Bar AND pieces of dark chocolate-covered almonds!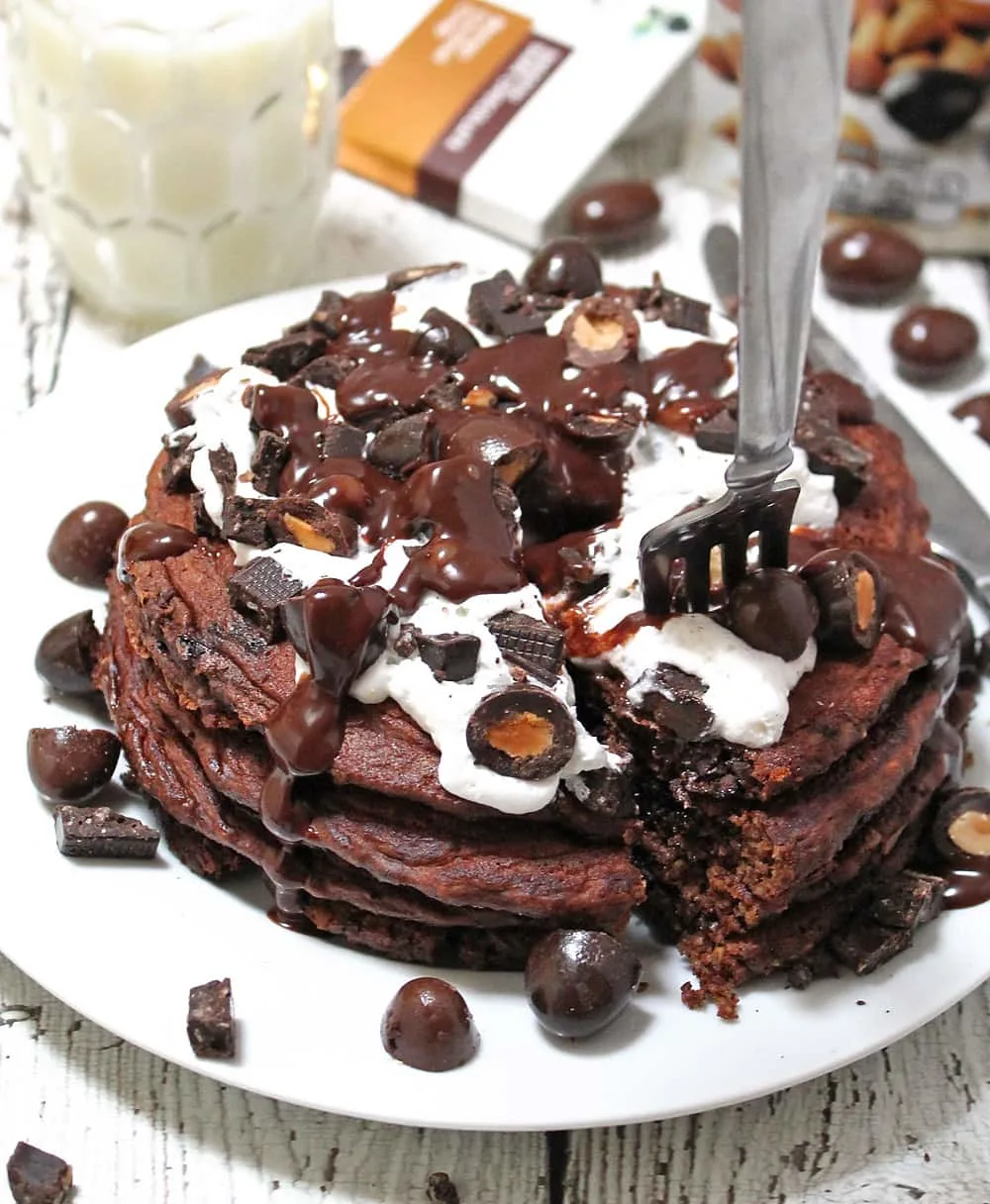 We set about making our triple chocolate oatmeal pancakes by:
•1• Grinding up 1 cup of quick cooking, Gluten Free Oats in a blender
•2• Then adding 1 tablespoon baking powder, a dash of salt and 2 tablespoons cocoa to it
•3• We then added in ¾ cup milk, an egg and 1 teaspoon vanilla and 1/2 a bar of Brookside's Mango Coconut and a handful of Brookside's dark chocolate covered almonds
•4• After all the ingredients were well incorporated, I ladled 2-3 spoonfuls of it into a greased pan on medium heat, and cooked each pancake 2-3 minutes on each side.
•5• We topped our pancakes with non dairy whipped topping and the rest of the bar of chocolate and some dark chocolate covered almonds.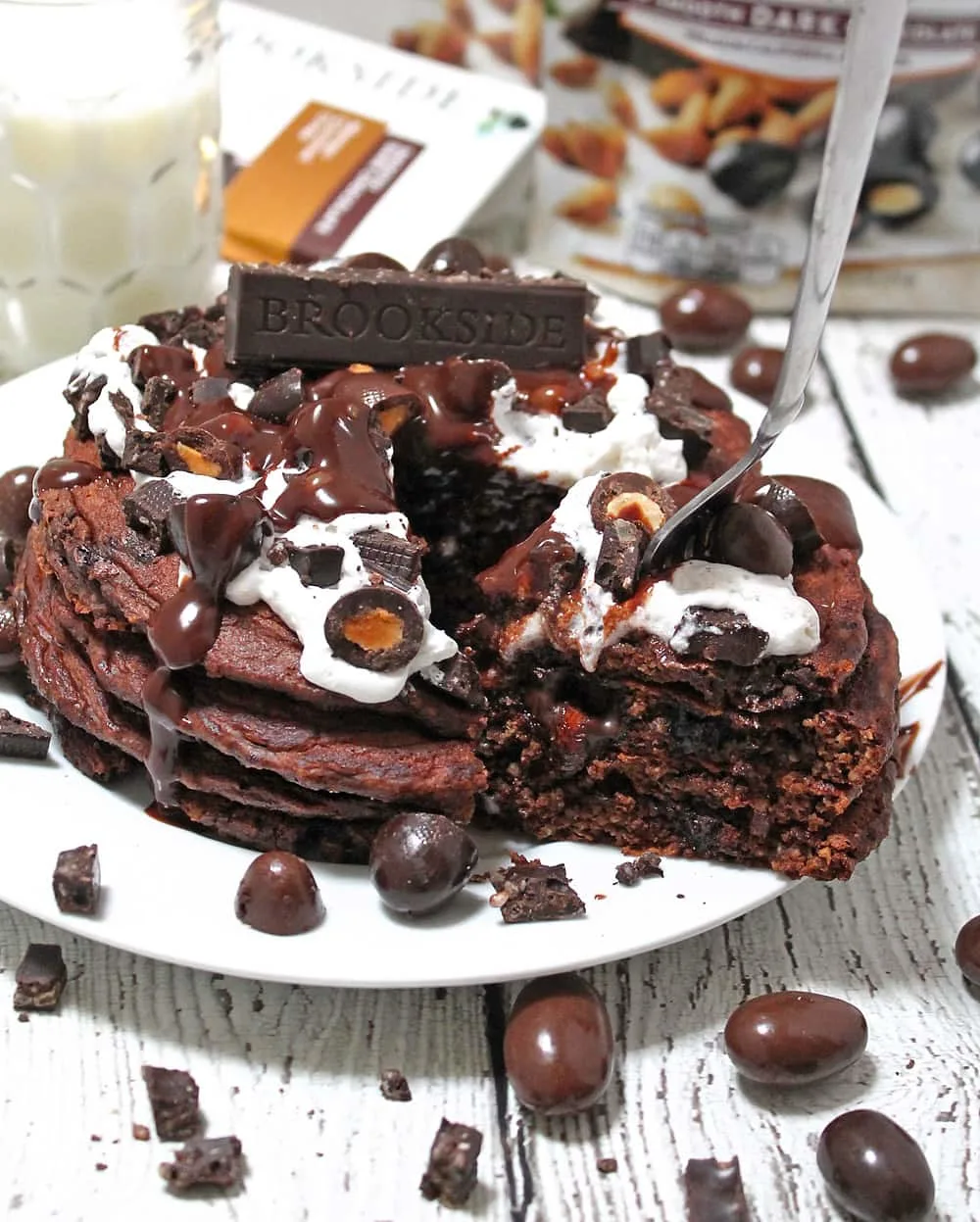 Now these amounts can be doubled or tripled so that there's enough to share with family and friends who happen to drop by unannounced for breakfast – or, maybe you could get them all involved in sprucing up your yard – maybe then their appetites will be shot and you won't have to share…hmmm…wishful thinking…
Be sure to check out your Cartwheel app for any upcoming Brookside chocolate offers!
Also, for more ideas and information, please make sure to Visit Brookside and follow them on Facebook!