This post is a sponsored collaboration with Beaujolais Wines and Honest Cooking and is intended for readers 21 and up. As always, all opinions/recipe are my own. Thanks so much for supporting the brands that keep this blog spinning.
Paired with a light and fruity Beaujolais, these light, gluten free, Ginger Sweet Potato Cupcakes with Ginger Frosting are a delightful end to any supper or holiday gathering.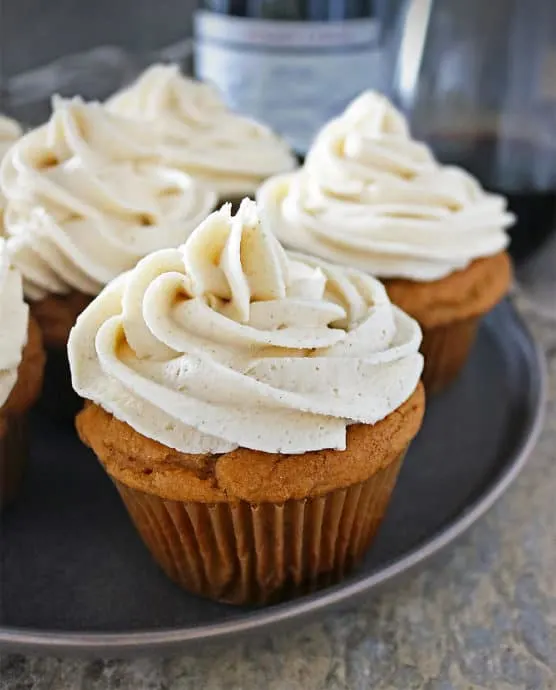 A croquette that paired well with a pinot, or chicken that was luxurious marinated in a wine and spice blend, might graze these pages, but, they were combinations that happened by accidental experimentation. For the most part, when it comes to food and wine pairings, I know bupkis.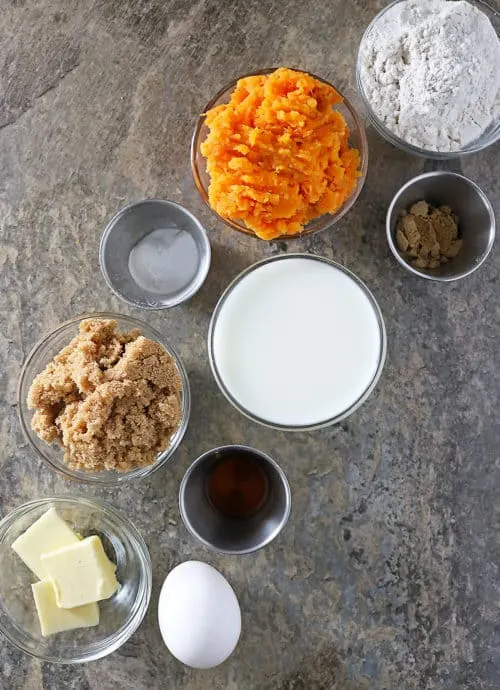 But, if I happen to stumble on a food and wine pairing that is mind blowingly delicious, I revel in it and try my best to pass it on. Why am I telling you this? Well, this post featuring Ginger Sweet Potato Cupcakes with Ginger Frosting paired with a light Beaujolais is based on an accidental encounter.
You see, earlier this year when I was in Newport on the Oregon Coast, I stayed at an airbnb where the owner had laid out red and white wines and a cheese platter for weary travellers passing through. I wasn't feeling cheese that night, so I ended up digging into a slice of cinnamon cake with cinnamon frosting that I had picked up for the drive down the PNW coast. That pairing was so delicious, I felt the need to savour it in slow motion – and nope I hadn't had one two many glasses of wine at this point.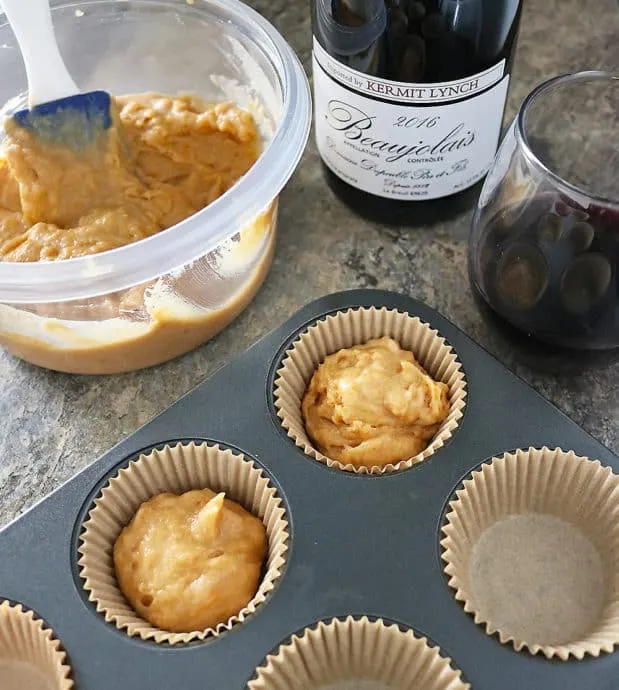 So when I had the opportunity to try out this light Beaujolais red wine, I figured I'd pair it with a spiced cake. As sweet potato cupcakes are a favorite at our home at the moment, I figured I'd throw some ginger into them and whip up a ginger frosting as well and see how they'd pair with the Beaujolais.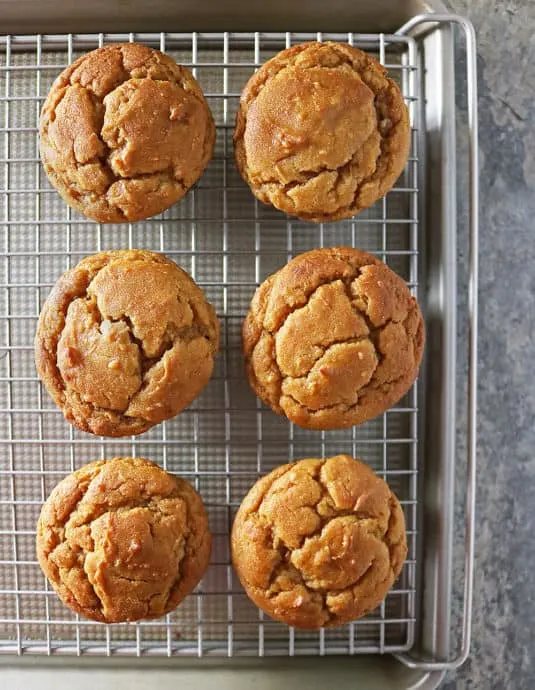 These gluten-free, Ginger Sweet Potato Cupcakes are on the healthyish side.
I used gluten free flour and only 2 tablespoons of butter per six cupcakes as they get their moist texture from the baked sweet potatoes used in them.
These Ginger Sweet Potato Cupcakes are light and delicious. The Ginger Frosting adorning them adds a luscious component to these Ginger Sweet Potato Cupcakes. Paired with a chilled Beaujolais wine, these made me want to hit the slow-mo button while savoring them and then hit the repeat button when I was done!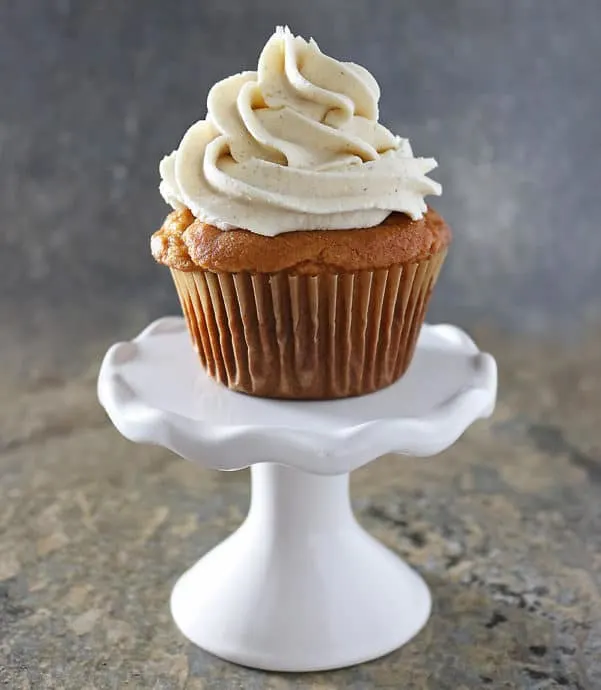 If you happen to be wondering what's Beaujolais Wine?
Beaujolais wine is a light, fruity, versatile, food friendly, easy drinking wine that fits any occasion. With most bottles valued between $15 and $30, it is a good quality wine with a great value.
The spirited wines of Beaujolais are made with handpicked grapes that are vatted whole, using traditional winemaking methods unique to the region. While Beaujolais does produce a small amount of whites and rosés, the region is best known for its versatile reds. Lighter in body than most, Beaujolais reds taste great when chilled, making them as popular in the warmer months as they are during the winter.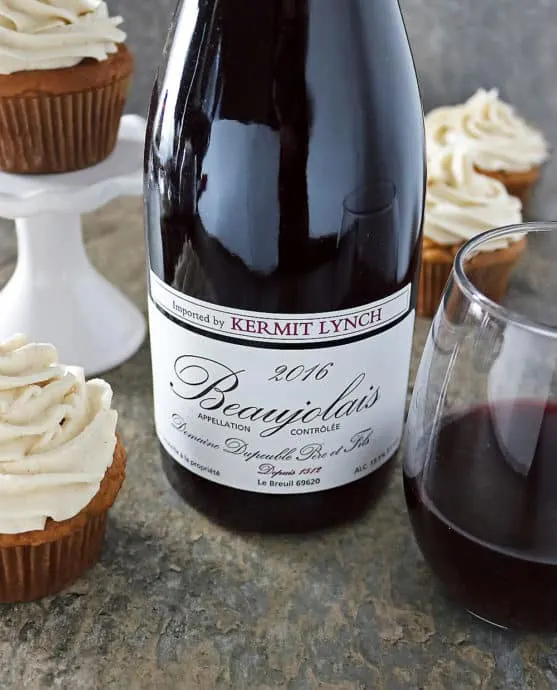 You can find out more about Beaujolais wines here. You can also follow them on Facebook and Instagram for food and wine pairings, wine news and inspiration!
If you would like to add a light and delicious cupcake to your Christmas dessert table, then please do consider these.
Christmas is right around the corner so I wish each of y'all a wonderful Christmas with those you hold dear!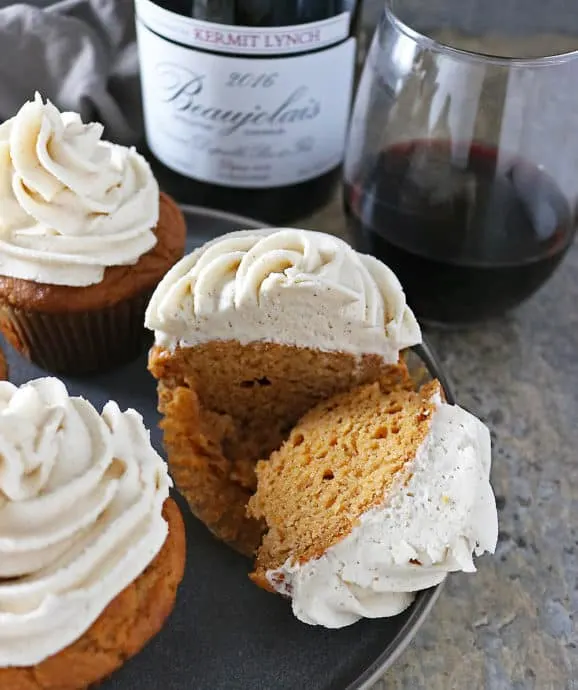 I would love to know if you've make this recipe or any other recipe from this blog so please do rate the recipe and let me know your thoughts on it in the comments below. You can also FOLLOW ME on FACEBOOK, TWITTER, INSTAGRAM and PINTEREST to get recipe ideas and inspo!