I've partnered with Mahon-Menorca Cheese and Thought for Food & Son to bring y'all these Jalapeño Cheese Crackers! These Jalapeño Cheese Crackers are delicious to snack on, serve in a cheese platter or as an appetizer with delicious toppings. Thank you so much for supporting the brands that keep this Blog Spinning!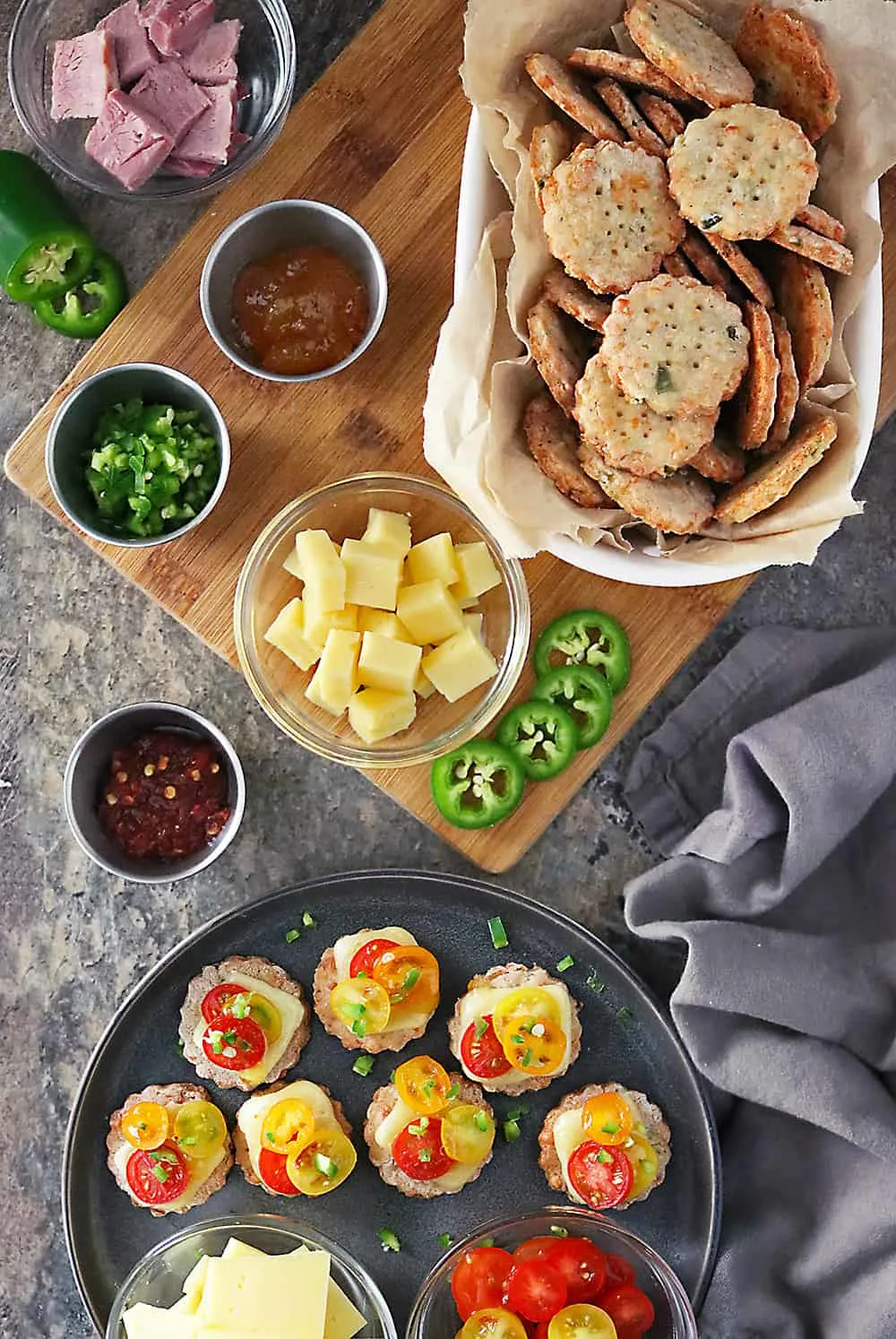 Crusty sourdough bread studded with gobs of cheese and chunks of jalapeño was my weakness, when I worked in a bakery during my college years. When those warm loaves came out of the oven, the smell was intoxicating!
Part of my job was to slice up some of those warm loaves of cheesy jalapeño bread and scatter the samples around the bakery, so the aroma worked it's magic.
Most days, we used to be sold out of those cheesy jalapeño bread loaves within a couple of hours. However, on those rare days when there was a loaf lingering around when it was time for me to clock out, I would excitingly pay my employee discount and bring it home with me to savor, lightly toasted with nothing more than a hot cup of sweet coffee to keep it company.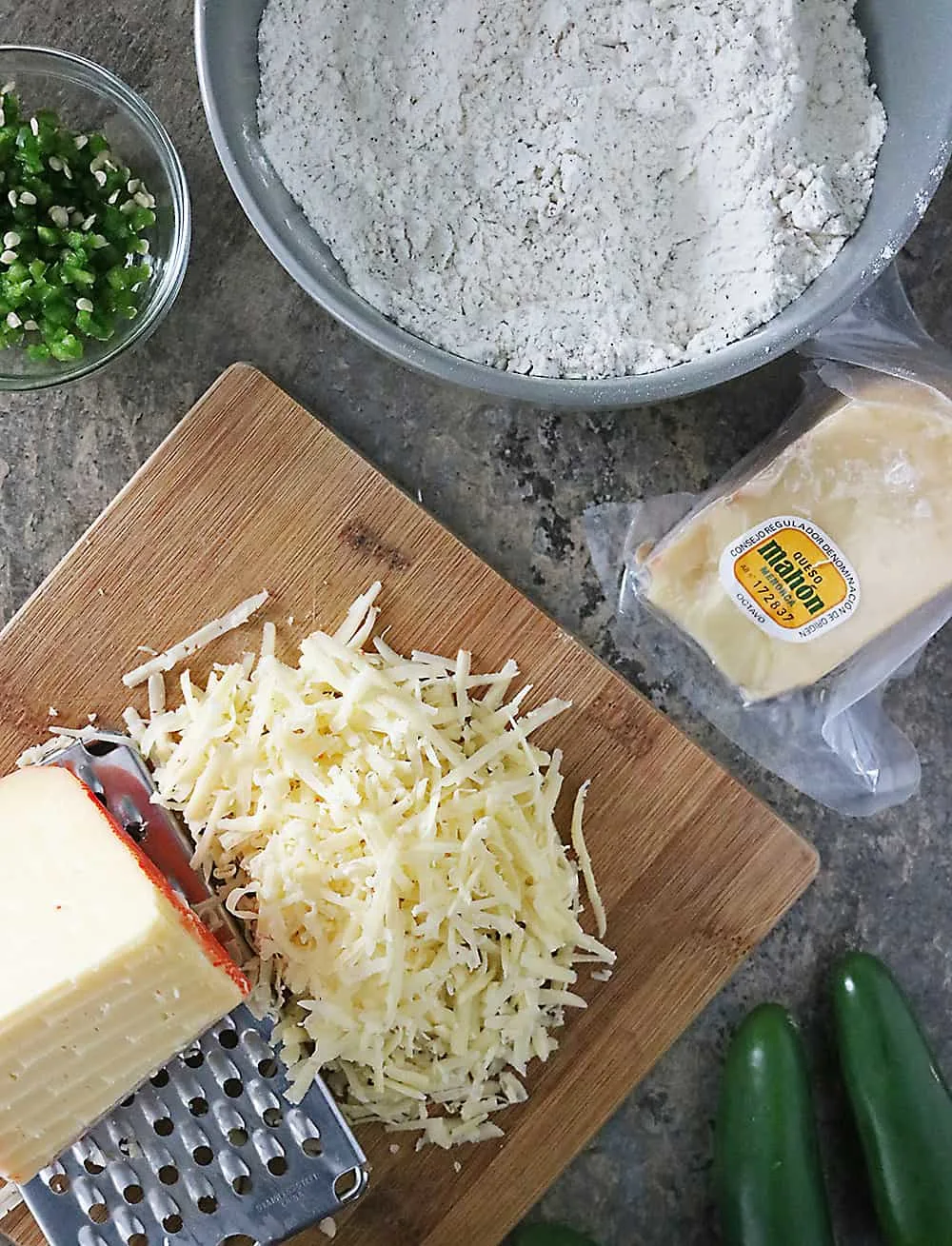 Recently, I had been musing about those crusty cheesy jalapeño bread loaves to my daughter when I received some samples of Mahón – Menorca cheese. Having had the pleasure of enjoying Mahón – Menorca cheese in these Cheesy Baked Mashed Potatoes, I couldn't help thinking how well it would pair with jalapeños.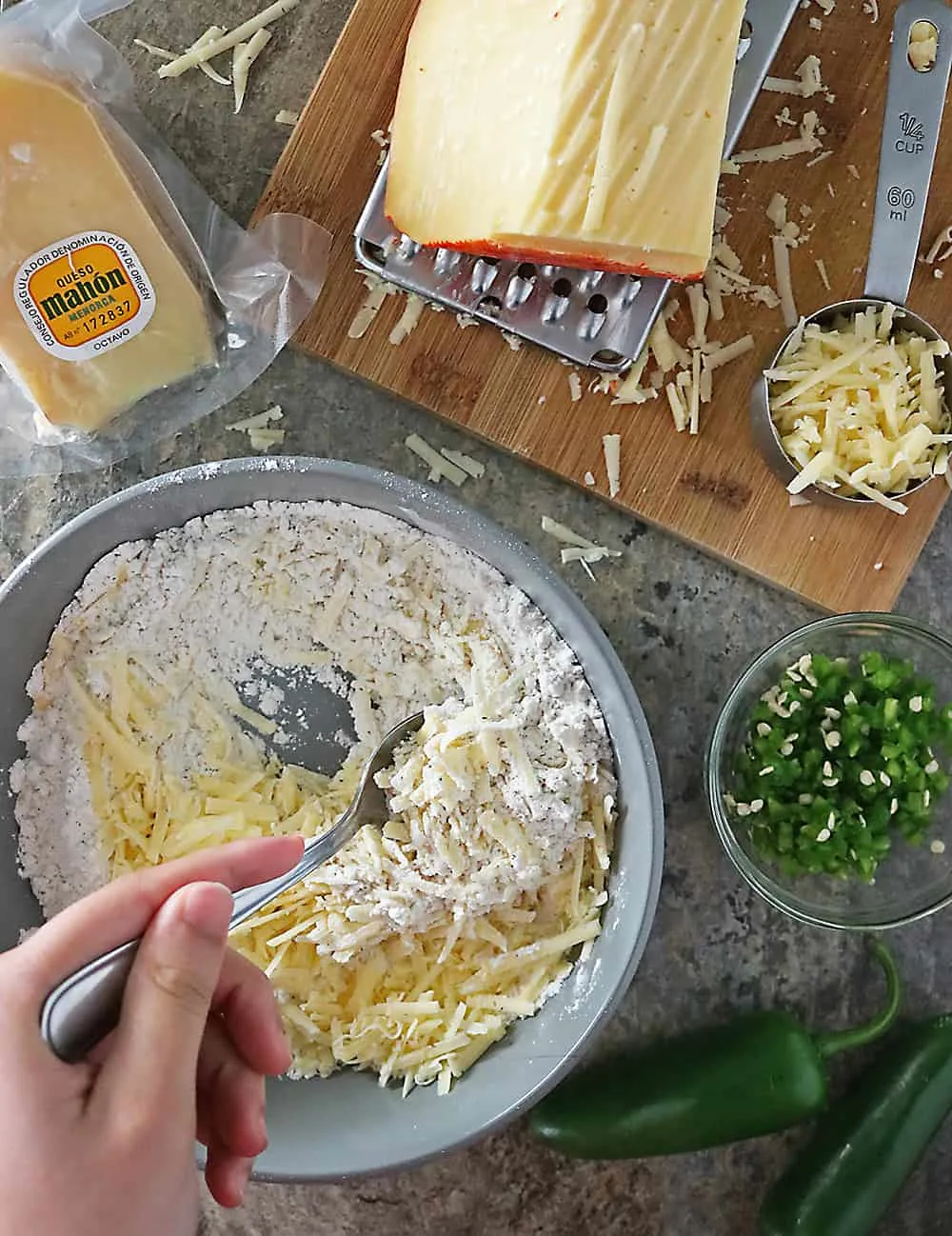 In case you are not familiar with Mahón-Menorca cheese, it is a gastronomic treasure for making sauces, garnishing meat, fish and vegetables, and making stuffed dishes like stuffed cannelloni or peppers, as well. It comes to us from the island of Menorca in Spain from traditional, family owned farms where cattle roam and graze freely. By the way, UNESCO has declared Menorca a Biosphere Reserve and ancestral procedures are used by farmers in the cheese making process.
There are three varieties of Mahón-Menorca cheese: Tender, Semi-Cured, & Vintage or Mature. You can find out more about these three varieties of
Mahón-Menorca here on their website.
As I make homemade crackers from time to time, my daughter suggested why not make some Jalapeño Cheese Crackers with the Mahón – Menorca cheese. And, that is what I did.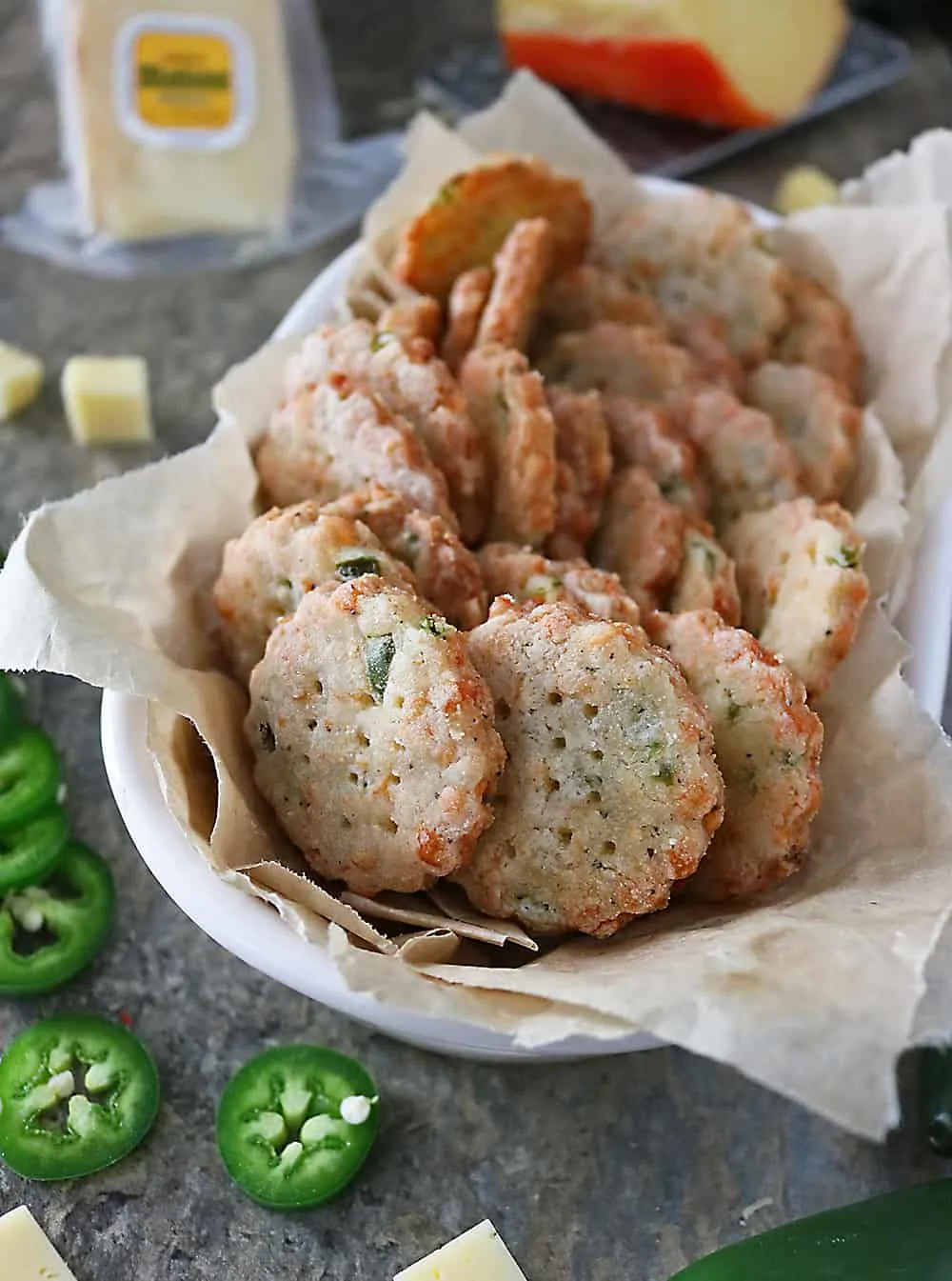 I used gluten free flour and a bit of coconut oil and butter. But, you can easily substitute whole wheat flour or all purpose flour for the GF flour and use all butter for a richer, more buttery, cracker.
With shredded Semi-Cured Mahón-Menorca Cheese and chunks of jalapenos generously spreaded throughout, these 6-ingredient, gluten-free, Jalapeño Cheese Crackers are irresistibly delicious to snack on as is. They also make a delicious addition to a cheese platter.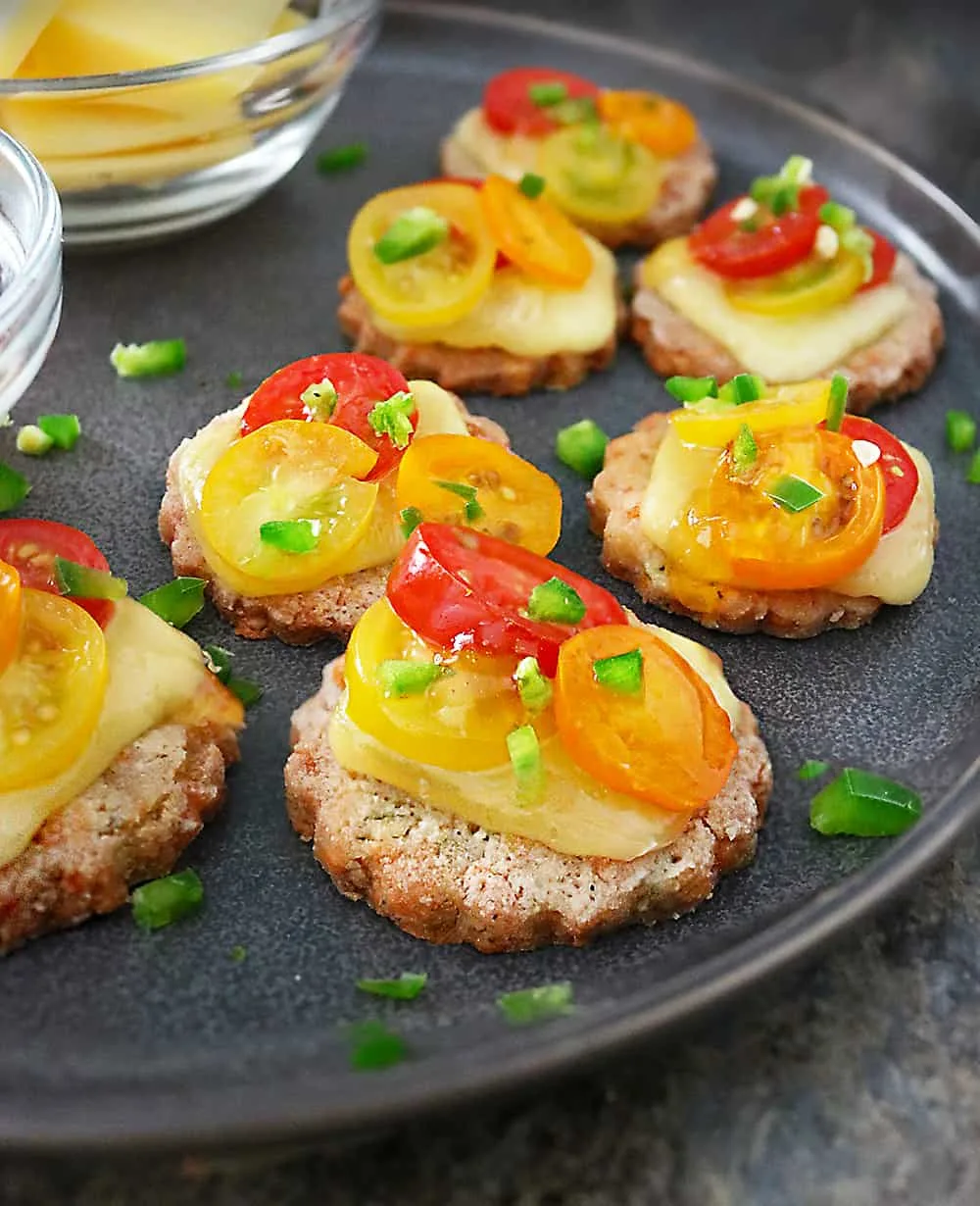 And, they can also be turned into some delicious appetizers for your next get-together by topping them with:
1) a small slab of Mahón-Menorca Cheese, sliced grape tomatoes, chopped jalapeño, and a smidge of peach preserves.
2) a small slab of Mahón-Menorca Cheese, any leftover Christmas ham, chopped jalapeño, and a dollop of peach preserves .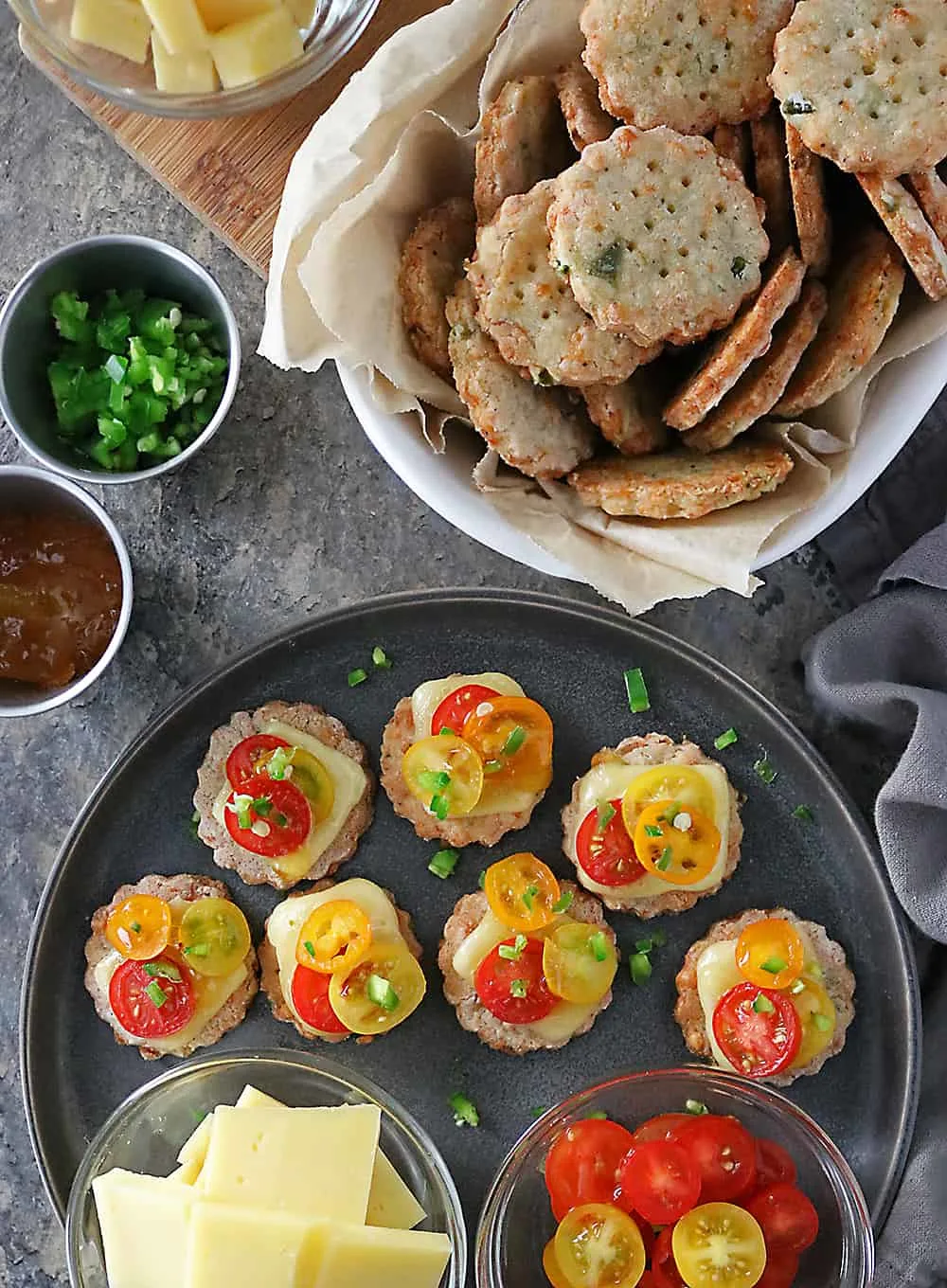 By the way, if you are looking to purchase Mahón-Menorca Cheese, it can be found nationwide at Whole Foods, and at other fine retailers such as Fairway Markets, Harris Teeter, Saveway, Kroger, Murray's, Central Markets, Costco, Gourmet Garage, West Side Markets, Zabar's, Central and Town & Country Markets in Seattle and at the best specialty stores all over the country.
If you are looking for more *cheesy* recipe ideas and inspiration please do follow Mahón – Menorca on Facebook, Twitter, and Instagram.